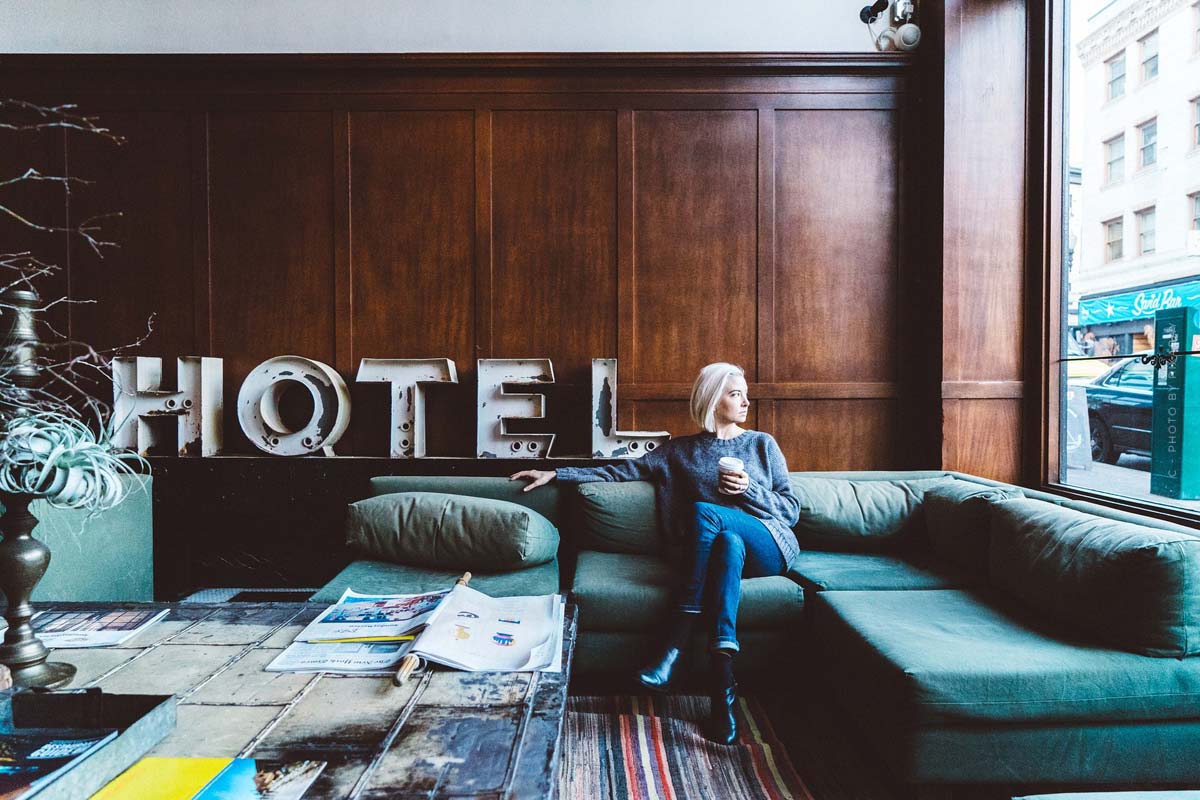 Social Media Marketing Hotel & Hotel Industry: Agency, Community and Hotel Ads
Social Media Agency for Hotels – Competition is fierce in the hotel industry, whether it's a resort, big city or trade show venue. But don't worry, with the right social media agency and strategy, you can only win! No matter whether tourism in Berlin, Munich, Cologne or Hamburg. From community management to referral marketing to ads, Social Media One is your partner for Facebook, Instagram, YouTube, TikTok and the other big social apps. But how does it all get started? Boutique hotel, hostel, grand hotel or even special providers like golf or business hotel, before community building, before ads: First of all, it is always about the right advice and strategy for your hotel or hotel brand!
Hotel marketing: Agency, Setup, Ads!
Social media for hotels and the hotel industry, what does that mean? Strategy, social networks, creatives! As a social media agency, we support our customers through consulting and also as a full-service agency.
Tip – For many hotel customers, community building is not the primary focus at all, but rather advertisements in social networks in particular.
But, how does it all begin? Analysis and workshop
Community Building and / or Ads`- In the short space of this article, we can't even show you all the options available to you as a hotel. Just one example, with social media ad (promotional ads) you can even target people who will be taking a trip soon! Why are ads social media marketing, or paid outreach, so accurate? All users leave behind data that is collected by the major social networks.
With the right know-how, you can use them to your own advantage (from newsletter sign-up [opt-in] to hotel booking [lead]).
Brand analysis and workshop
Analysis (in the workshop) – Who are you? A look at industry, product(s), target group(s) is the first step on the way to social media strategy for your hotel. Business travellers for short term bookings in metropolises, longer stays for package tours by couples or families. The better we as a social media marketing agency know your hotel brand, your product portfolio and also the individual locations, the more effective the results will be.
Community, new customers, regular customers – your goal!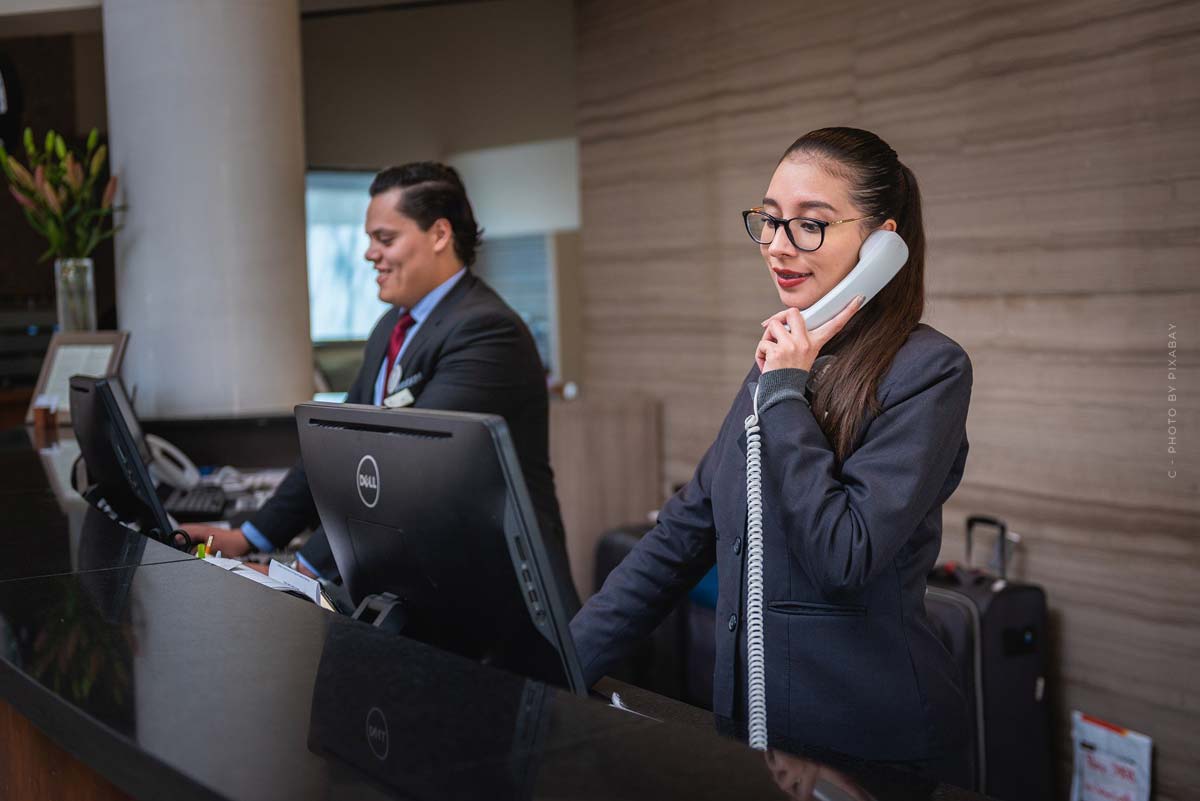 Tip. Recommendations are worth a lot, social networks are perfect for this (see influencer marketing).

5-star to trade fair hotel: know / use wishes
For hotels and tourism in general, the better the wishes of the target group are identified in advance, the more precisely they can be addressed, e.g. with good accommodation offers! From 5-star luxury hotels to short-term stays, e.g. for spontaneous trade fair visits in cities such as Cologne or Munich.
Aparthotel, budget hotel, boutique hotel, business hotel … to the luxury hotel and castle hotel, so the first step to the social media strategy is always to look at the (brand, offers, locations).
Identify wishes: Target group meets offer
Who are you? Where are you going? And how at all? A look at the industry, product(s), target group(s) is the first step. From a business trip for a few days, to a 3-4 day short holiday in a big city, to a package holiday on the beach for 2, 3 weeks – the difference is enormous. Depending on destination, period, season.
You can learn more about this extremely precise targeting in a moment in the section on advertising and adverts.
Strategy: target group, channel, content and KPIs
Strategy – Based on the product(s) and target group(s), the first step is to fill the new or existing social media channels with regular content (in line with the strategy).
Content that brings your community the greatest possible added value. Content first! Only then do isolated offers follow – in organic structure
This means no simple advertising and 1:1 adoption of the existing concept, e.g. your PR agency, but completely new communication strategies. After all, the term "social" is already in the name. Here in Facebook, Instagram, TikTok & Co., you need to communicate differently than on classic advertising posters or in search engine optimization.
Social media experts: do it!
Our social media experts pay attention to these and other details when analyzing your brand. The social media strategy itself is then the common thread, for us as an agency, for your employees, but also for third parties, e.g. your PR agency or advertising agency. Here, all marketing measures are coordinated, from organic content posting to the playout of new advertising campaigns.
Strategy = Red thread (for all)
Channel, target group and competitor analysis – With us you get all the important tools at hand, for professional social media management, with growing community. Only with good planning can content be published regularly and accurately. The more contact points (views, likes, comments, any kind of reactions) the better!
Food always goes! No matter if hostel or 4/5-star luxury.

Depending on the strategic brand orientation of your hotel chain, the weighting and the activities in the individual social networks differ.
The way goes thereby purposefully, in the direction of the individual user:
Brand > Offer > Target group > Channel > Content > Specific content for individual users (Ads)
Already on the way! Reaching people worldwide with global social media marketing.

Advertising (paid coverage)
Campaign switching – Paid outreach for content, dark posts and evaluation. But the most important thing when it comes to the hotel industry is not so much the community, if we are honest, but advertising!
Advertising can be extremely accurate on social networks, whether it is Facebook, Instagram, YouTube or even TikTok. This, through the various parameters that are available to a good social media agency with experience.
Advertising according to interests, location & Co. – Simple parameters would be e.g. the age, the place of residence. It becomes more complex, for example, with the place of residence or a future planned living space. The more data, the better! Because this allows you to address users extremely precisely. For example, families, through a family-friendly image of the holiday destination, with baby and child, the city (sightseeing). At the same time, the single traveler, rather gets the cool city trip displayed, the trendy district.
The possibilities are almost endless!
Precisely targeted, for your target group!
No matter what type of hotel you have in your portfolio:
Aparthotel
Budget hotel
Boutiquehotel
Business hotel
Bed and breakfast
Design hotel
Grandhotel
Hotel Garni
Golf hotel
Hostel
Luxury hotel
Motel
Pflegehotel
Castle Hotel
…
Optimize KPIs – content, community and campaign analysis with subsequent monitoring and reporting. We don't just place ads on social networks, of course we also take care of the reporting and monitoring afterwards. This allows us to draw direct conclusions and further optimize the individual campaigns.
Tip! Find collaboration
Not only customers, but also potential employees(recruiting) can be excellently advertised via social media. At the same time, your hotel benefits from the positive effect: "We're hiring!" – passive advertising.
Thousands of options… One agency: One
Contact and contact person
Everything starts in the workshop – Regular appointments with our social media experts for strategy optimization. We look forward to your project request!
Social Media Marketing Tourism & Travel
Who are you? Where are you going? And how at all? A look at the industry, product(s), target group(s) is the first step. Travel itself is as diverse as places and destinations. Individual travel in a motorhome, short breaks in the city, with a hotel on a package holiday or on an extended cruise, with the whole family, is enormous. Depending on the destination, time period, season. Learn more about social media marketing strategies, at a glance, here.

https://socialmediaagency.one/wp-content/uploads/2021/11/hotel-marketing-social-media-frau-lobby-boutiquehotel-beispiel-london-sofa-trinkt-kaffee-nach-check-in.jpg
800
1200
S_kinski
/wp-content/uploads/2023/01/social-media-one-logo-tiktok-instagram-youtube-facebook-marketing-1.svg
S_kinski
2021-11-12 16:22:54
2021-11-12 16:22:54
Social Media Marketing Hotel & Hotel Industry: Agency, Community and Hotel Ads