Instagram agency: marketing, advertising and community
Instagram Agency and Marketing – Today it is one of the leading social networks. With more than a billion users around the world, Instagram stands for various themes such as lifestyle, fashion, perfume, jewelry, home, pets, travel and much more. The more relevant the social network becomes, the more (competitors) want to play along. The more players there are in the field, the less space there is for each individual.
The right strategy for content planning, community management, but also Instagram advertising ultimately determines success. But Instagram is not like the other social networks, to conquer only by mere facts and figures, Instagram must actually be fun! New posts every day, new stories for the community, Instagram means a lot of work if you do it right.
Questions? Talk to our Instagram experts: Contact
Stephan M. Czaja, Owner
CXMXO Group
Instagram Marketing?
As an Instagram marketing agency, we place special emphasis on social media content and blogger relations. The foundation of any functioning Instagram channel is content. Only through the right content, photos, videos, texts and text statements, as well as questions, competitions, unboxing… the possibilities are so diverse. We can reach our community and motivate them to interact.
The interaction from our side but also the counter-reaction of the community is an important indicator for the Instagram algorithm. The faster the reaction time to interactions is, the better. But in order to get the first interactions at all, we have to deliver the right content. Photos, videos, stories that have already been seen a thousand times will usually not work. Instagram thrives on trends, inspiration for everyday life, and the new. The half-life of posted media is usually only 24 to a maximum of 72 hours. After that, most of the content is no longer visible in the newsfeed.
How does Instagram work?
Instagram is usually consumed as an entertainment medium on the side. For example, when people are waiting for an appointment, for the next bus or for a friend's answer on Whatsapp. The Instagram app is opened briefly and a look is taken at what has just happened or what one should know. Fashion trends, beauty tips, travel, the new dream car, the life of our favorite actors, musicians or athletes.
Our story must be planned accordingly. What content do we want to report on? In what form do we want to do it? What media and production tools do we need? Which post will appear when in the editorial plan? We have to ask ourselves these and other questions in order to set up a coherent Instagram concept. So that we can tie in seamlessly with all other marketing measures, from influencer relations to paid advertising through Instagram ads.
Instagram advice: channel, community, advertising
The very first step to increase your own reach on Instagram is to contact a renowned social media agency that also specializes in Instagram. When contacting such an agency, the first step is to communicate the roughest general data so that the agency can select the right contact person for the new project. Depending on whether it is about financial services of banks or real estate, the latest trend fashion for the season or even travel destinations of major tourism providers, depending on which target group is to be reached.
If all parameters fit for both sides, it goes to the workshop.
But the first question is how much market share Instagram now has. Compared to the largest social network Facebook (2.49 billion users), Instagram reaches 44% with currently 1.1 billion users.
Instagram – 44% of Facebook's reach
Primary target group – 18-35 years
Consulting for companies
Are you looking for a consultant for Instagram? Then you've come to the right place!
With our experience, we show companies and brands, whether executives or employees, how Instagram can be used advantageously for their own brand. We cover various topics, such as the basic structure of the Instagram channel, the development of reach, your own community, but also advertising on Instagram – depending on the current state and target state of your channel.
With this external know-how, from Instagram consulting, you can realign or optimize your strategies!
Read more about our:
Do you already know…
Instagram Ads as a reach booster
ou want to reach people under 34? Then Instagram is the easiest and fastest way to get attention! Learn insights from our Instagram agency here, with info on Insta Ads, the strategy behind the ads, the different ad formats, costs and key performance indicators (KPI). Social Ads on Instagram!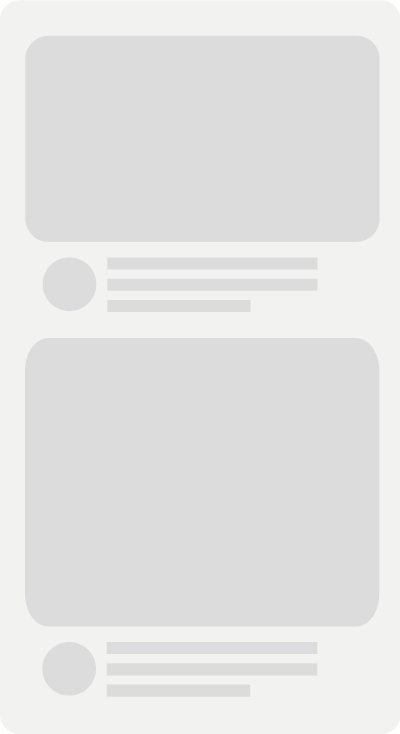 Instagram advertising
In terms of advertising, there are two central means on Instagram paid reach through ads and reach through other channels, so-called influencer marketing.
Advertisements
Influencer Marketing
Paid Reach: Run Ads
If you want to advertise on Instagram, you can manage your campaigns using the ad manager, which we'll get to in a moment. First, however, it is a matter of creating the right content for the ads from the strategy created at the beginning. This includes not only creativity, e.g. in the content such as graphics, photos or videos, but also the right target group definition.
On Instagram, just like on Facebook, YouTube and the other social networks, ads are tested against each other. Accordingly, not only different media content is played against each other, but also different target groups. Simply explained, this could be, for example, men and women who get an individual ad from your company, brand, or product, in rather warmer colors for the women, rather cooler colors for the men.
Women and men then not only receive different colors but also different media content, e.g. the aforementioned graphics, photos or videos. In addition, the groups also differ in age and their wishes. This must also be taken into account during testing. In this way, even a small campaign idea results in a large, diverse group of target groups, media and runtimes.
Split Test 1 – different media formats (like graphic, photo, video)
Split test 2 – different single media (video with 15 seconds, 30 seconds, 45 seconds)
Split test 3 – target group definition 1A (simplified men and women)
Split test 4 – target group definition 2A (simplified e.g. different age segments [14-18 years, 19-24 years, etc.])
…
Ad Manager
There are various tools that can be used for Instagram advertising. For example, there is Facebook's basic ad manager, which is used to create, set up and run campaigns. In addition, there are other software products, e.g. Talkwalker, which can be used to check global mentions (online, social and print) or also Hootsuite, Buffer and Co. for the daily publication of content, which is then supported by paid reach in the second step.
Here you can see the user interface of the ad manager, with which the actual placement takes place but also a large part of the subsequent reporting and monitoring.
Tip! Did you know? Instagram Ads also run through Facebook's Ads Manager. More on the topic of Instagram advertising.
Advertising and paid reach
As just described in Influencer Marketing, social media marketing concepts, just as in advertising, are particularly concerned with the quantity of contacts or reach. The more often a person hears our name, the more likely they are to use our product in the supermarket or online store. That's why we want to generate additional reach through paid reach, so-called Instagram Ads, away from our organic reach – one of the most important social media goals.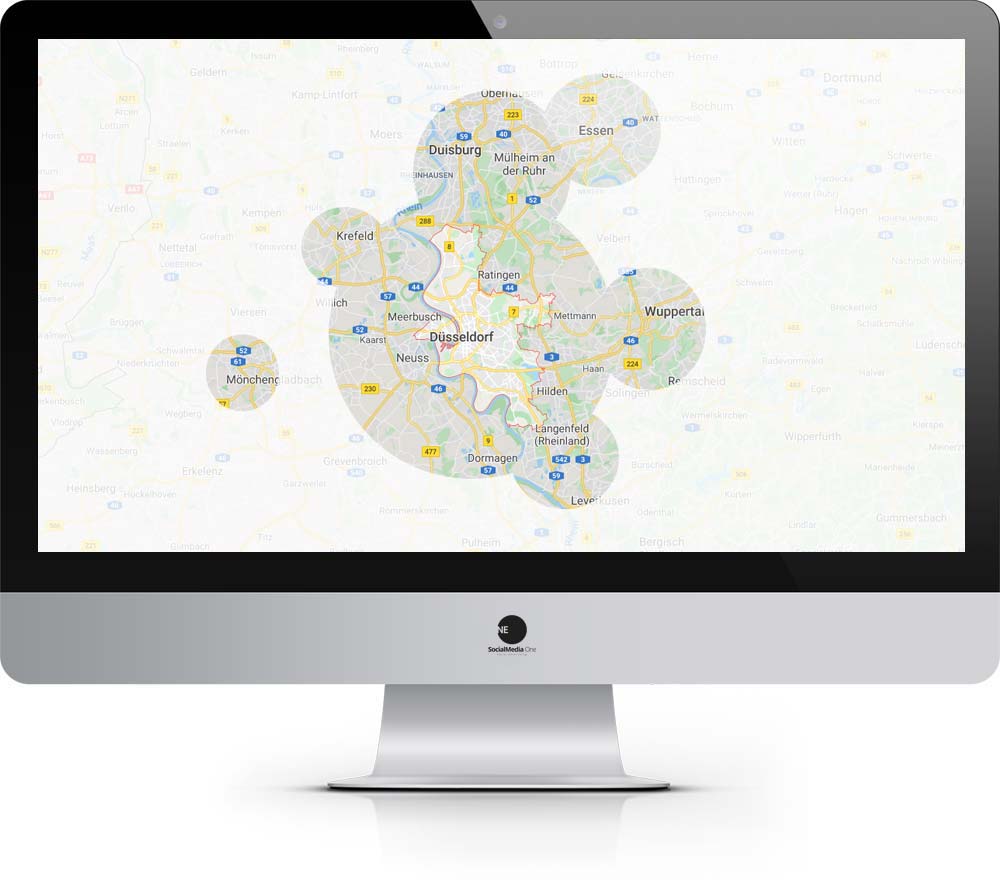 Ads on Instagram via meta
Ads on Instagram are very diverse and are mainly managed via the meta Business or Ads Manager. Facebook (or meta) bought Instagram many years ago and therefore most promotions are also managed via the meta Business or Ads Manager.
Meta Business / Ads Manager
Here you can create campaigns with which you can send individual content, e.g. photos or videos, but also texts to specific target groups. You can then run these different campaigns against each other and compare the different key figures at the end.
For example, which campaign brought us the most sales in the online store?
Efficient ads through A/B testing
If we had ten different campaigns running, with different videos, to different target groups, we can now draw results from them. The advertising campaigns that performed best are given more advertising budget and the advertising campaigns that performed less well are shut down. In this way, ads can also be optimized piece by piece, so that in the end they bring the best experiences, the most visitors or the most sales.
Still have questions about Insta Ads?
If you still have questions about Instagram marketing, contact us now. We look forward to your inquiry and their projects. Please remember to send the most important framework information with your first inquiry. You can find all information and contact persons at:
Instagram Shopping: Integrated e-commerce
As a social network, Instagram has over 1 billion monthly active users. This makes Instagram the network with the highest engagement, even ahead of Facebook itself. Approximately 70% of Instagram users are under 35 years old. This is an extremely strong target group, also with a view to the future and the strategic development of the company's own brand. Products have been linkable on Instagram for about two years now. That is why the function has been an insider tip of our
The first, real social shopping network
Instagram Shopping has been an issue for many brands for quite some time. But the new, extremely increased presence of the shopping function within the app, which brings the competition to TikTok, should definitely be worth an extra mention! As of this weekend, the Shopping feature is more present on Instagram than ever, right in the main menu of the app, always and everywhere, no matter what you're doing on Instagram. Also extremely interesting in conjunction with influencer marketing for advertising on Instagram, with direct sales. But how does Instagram shopping work? Can anyone do it? Here's a little insight.
Previously, you had to create a Facebook store for this. Accordingly, the effort was too high for many, after all, their own store had to be connected to Facebook to then tag products on Instagram. Now everything is much easier, much more present.
Collaboration with an Instagram agency
The Instagram workshop is primarily about understanding for both sides, you as a customer learn how the agency's services work exactly and what added value and gain you bring to your company. At the same time, the Instagram or social media agency gets to know you as a customer. Your brand, your values, your products, but also part of your team.
Depending on the size and effort of the project, the length of this workshop varies.
Workshop and roadmap
For you as a customer, such a workshop means above all an understanding of the subject matter! We answer every question until everything is understood. From the basic communication concept of each individual method, to knowledge about the resulting success for your own company.
After the joint workshop is over, we go into detail as an Instagram agency. Back in the office, we work on the concept and the final strategy.
Questions? Talk to our Instagram experts: Contact
Instagram channel support
Active work and operational community management is then primarily about creating and publishing content. Growth then occurs organically or through paid reach. A monthly editorial plan is now derived from the roadmap that is to be prefabricated.
Editorial plan: Plan content strategically
The editorial plan of an Instagram channel usually covers 30 – 90 days and is structured in tabular form. In this table you will not only find the content that will be published, but also other information, e.g. the categorization of the information derived from the strategic orientation. On the basis of these categories e.g. certain topics are served. After a certain time, it can be evaluated which topics had greater success in the community. With the information, more content from these well-performing categories is played.
A good Instagram editorial plan not only ensures that everyone involved knows the content that will be published and the posting times. Analysis and optimization can also be improved through the editorial plan.
For the production of content, the editorial plan is just as important. Whether creative copy, graphics, photographers or even videographers, everyone can coordinate through the plan and media can be created early so there are no bottlenecks. The larger the company, the more frequently content is published. For large corporations with over 500 million in annual revenue, often as many as five to ten posts or stories a day.
The editorial plan also coordinates the various media campaigns. From Instagram advertising to cross-media content that is also distributed on YouTube, Facebook or Tik Tok, for example.
Joint coordination of the contents
Possibilities for grinding changes
Categorization of topics and target groups
Analysis and optimization
Team coordination for employees
Time coordination for content producers
Coordination with campaigns (Instagram advertising)
Cross-media coordination
When the plan is created, it can go to production. Here there are several ways and possibilities, we would like to show you two important ones. One is the photo and video production, a little more complex and expensive. With people or the graphic production, e.g. ideal for companies that have a large image archive.
Community Management
In classical marketing, the own community is translated as the group of people who could be identified as brand fans. A heterogeneous group arises from the individual and personal reasons for following the Instagram channel. This group has different needs, wishes, but also expectations of its Instagram channel. Basically, however, good community management can be broken down to one factor: One's own community must be valued and cultivated.
Appreciate and nurture followers
If you're wondering what such appreciation looks like, you don't need complex marketing books. Just think about the brands you follow. Whether it's on Instagram, traditional media like TV, or even other social networks like Facebook or YouTube. Users want information above all else. People always need something to do, so your brand should also be available in the stream every day. Just like a good commercial in classic advertising, which only develops its effect through high frequency, it is the same in social networks. Daily publications, daily information are the basis.
Tip! This is not only positive for your own community, but also for the Instagram algorithm. Social networks prefer channels with regular and high-quality content, accordingly frequent publications. As previously mentioned, to public large companies sometimes up to 3 posts a day and sometimes up to 15 story posts.
All this with the aim of increasing interaction.
Increase interaction
Just publishing new information does not have a lasting effect. At least not in such a way that followers grow as previously predicted. For this, they need interaction, which is expressed in many parameters. One of these indicators is, for example, the dwell time known from general online marketing and search engine optimization. If there are ten providers on a certain topic and one of them achieves particularly long dwell times, e.g. through creative graphics, it is upgraded by the algorithm.
Another important indicator is the interaction on the medium. For example, by swiping a photo gallery, or also by a well-produced video that is not only watched briefly but also by partially jumping back in time, e.g. to perceive my information correctly. The video is not only streamed, but really consumed and accordingly, actions, interactions are also made on the medium. However, even more relevant are indicators such as the number of likes given by users. In addition, there are also comments and, much more importantly, the sharing of information. The more often a post is shared, the higher the virality of the post, the higher not only the medium but also your Instagram channel will be ranked.
So a few of the indicators are:
Dwell time
Action with the medium
Likes by users
Comments
Sharing rate, virality
Organic Reach: Away from Ads
Organic reach is so sought-after by companies because the reach does not have to be bought in at a high price. If you manage to build up your own community, you can distribute new information, offers, products and much more quickly and effectively to the right target group.
Organic reach is defined by the people who can be reached directly, as well as the second circle of people reached e.g. by likes of our community or comments, accordingly the followers of our followers.
People who can't be reached through organic reach fetch through paid reach or Instagram ads.
Build followers organically
In the finished strategy paper, the roadmap, you will then find all the important information you need for your Instagram marketing. What content will be produced, how will this content be produced, when and with whom will the content be produced, when will content be published and how will you be supported by paid reach? You will find the answers to all questions in the roadmap and of course much more!
With the concept and strategy ready, we can start working immediately and attract new followers.
Regular interaction: Key to the community
Every day counts, because growth becomes exponential with increasing reach if the content is published regularly. The strategy follows the classic principle of word-of-mouth. If on average every person, theoretically two more tells about a brand, e.g. because he likes it, of which 50% seek information about the brand themselves, every day counts, because the growth will be taken if the content is published regularly.
Organic is and remains: Word-of-mouth
The strategy follows the classic principle of word-of-mouth. In a small theoretical model, it would look like this: each person tells five friends about a brand, two out of five friends, i.e. 40%, will then search for information about the brand. One of the two friends, becomes a follower of the Instagram account himself. That means 20% of the people who heard about the brand have become fans themselves. Now you already have two people talking about your brand, accordingly, you reach 10 more friends of whom, in turn, two follow your channel. Now, four people are already talking about your channel, thus reaching 20 people of whom, in turn, 4 more will follow your channel. If you take this theoretical model of virality or word-of-mouth further, you will quickly reach thousands of followers.
So every day without posting or Instagram Story is a day lost!
Photo and video production
For the entire new production of photo and video content, the first step is again to work out a concrete objective. This means taking the necessary framework from the strategic paper. What kind of media are needed for which channels, in what form and quantity. Is it about photos, galleries, video sequences in short or long, are larger packages put together in which all media are needed? The more precisely the goals of the production are defined, the better and faster the process of the entire production will be and the faster the content can be published.
The next step is always about the team and the location. At one point, all the important parties need to be brought together and the right people need to be found in advance, suitable photographers, videographers who have their finger on the pulse, models who fit your brand, or even brand advocates, influencers. To do this, you need good photo studios for shoots, preferably daylight studios. If you want to produce outdoors, you should also always think about the weather conditions. Storm, rain, all that can quickly ruin a shoot. As soon as the right people are found and the production days are set, you're ready to go!
After production, all produced media are then collected as quickly as possible and made ready for acceptance by you as the customer. The produced media can then be used in a variety of ways, not only for a one-off campaign but also in the image archive of your company.
But from the created content you can also create great graphics, small animated gifs and much more.
Objective, type and quantity of media
Team consisting of photographer, videographer, models and, if applicable, influencers
Location, photo studio or outdoor shooting
Possible production days, meeting Instagram agency, production team and client
Production monitoring and coordination
Media pre-selection, pre-production and final selection with the client
Format adjustment for different media and split testing
Insider tip or already standard?
Instagram has long since ceased to be an insider tip, but is now "standard" in the online marketing of companies and enterprises for their products and services, which are to be advertised or promoted in social networks. For a few weeks now, however, it has also been possible to advertise on Instagram. What distinguishes Instagram, especially from the other major social networks, is the very precise target group targeting. Due to the previously very specialized user group, the image network is inherently provided with little wastage in promotion. Unlike traditional marketing strategies, where high wastage is to be expected due to imprecise targeting, Instagram offers a very fine, precisely definable target group.
Instagram user numbers in comparison
The size of the social network is growing rapidly. According to Statista, the distribution by number of users looks like Instagram is catching up with the big players in the industry. The statistics show the world's largest social networks, based on their monthly (active) users. More? Read here: Social Media Statistics: Users.
Instagram already unites over 1.1 billion (as of 02/20) users around the world
Facebook has since taken first place with over 2.49 billion users (as of 02/20)
So Instagram is no longer an insider tip, most people already have an account here.
Instagram – 44% of Facebook's reach
Back then there was Bravo, today it's Instagram. Whether it's favorite stars, celebrities, friends or acquaintances. Most young people are on Instagram. A very special target group that has been relevant for strategic brand awareness in all eras. Young people are not only an independently acting target group, through you it is also possible to activate their social environment (mother, father, grandparents, etc.).
Influencer Marketing
Referral marketing, testing and unboxing
If you want to attract more attention for your brand or product on Instagram, you need brand advocates. To reach the target group as effectively as possible, it's worth spreading the word across various channels. For example, through small actions, such as testing new products or even unboxings, so that the Instagram stars in their Stories, together with the followers, have a shared experience when unboxing. Product, brand and novelty are thus perfectly staged.
The great difficulty in companies is to find the right brand advocates. Because it's not just about filtering the right influencers, analyzing their channels, it's also about contacting them, negotiating and monitoring the results later on.
If you want to bind brand advocates even more intensively to your own brand, you invite them to events.
Events
Product presentations, annual meetings, if you want to win over and build up brand advocates, or influencers, in the long term, you need more than just a few products sent over once a year. Influencer events are a very popular tool. They not only help to motivate your own people, to network them, also the followers of your Instagram channel get a lot of what their social media stars experience. Often directly and live in Instagram Stories.
At events, 15 to 50 influencers are usually invited to whom something is then exclusively presented. What exactly the something is, is of course already determined at the beginning in the strategy and roadmap. Presentations, e.g. of new programs, workshops or products, are particularly popular in event planning. Because for both sides there is here a large profit effect. The bloggers have exclusive content, they get reach. Win-win!
Brand ambassador
The collaboration with brand message and then goes a bit deeper. As you've already read in the Influencer Events topic above, it's all about long-term engagement and frequenting so that there's enough new material to get noticed by influencer target audiences. The more contacts, the more interaction, the better.
Instagram agency: contact
You've read a lot, learned a lot! Now it's time to choose the right Instagram agency, with good recommendations. Good references. Conveniently, they're already there. Searched, found! We look forward to your project.
Content: strategy, photo and video
Contact, create graphics, photo production and video production, that all in-house and without long communication channels.
Ads: Advertisements on Instagram
We do advertising for Instagram, we set up campaign, split test and analyze the results for regular reporting and reporting. Through additional regular communication, the reach of your individual advertising strategy thus increases day by day.
Knowledge: Speaker, workshop and press
Are you looking for a renowned speaker for Instagram without social media marketing? Our social media and Instagram expert Stephan Czaja talks about innovations, strategies and best practices. When it comes to social media expert, you've come to the right place! Read more here.
Jobs: Instagram Ads Manager wanted!
You are looking for 1) a new job with challenges + great team and you have 2) already gained experience with social ads? Wonderful! Make a career at Social Media One, with our clients and the whole Performance Marketing team.
More about us, vacancies and contact details for your application can be found here: