Social Media Agency
Social Media Agency – Marketing on YouTube, Instagram or Facebook with Influencer Marketing or paid reach through advertising. For clients in Berlin, Cologne, Düsseldorf, Munich and Hamburg, we plan and organize smart content production for social networks as well as online marketing in its various forms. Social Media One is your agency for digital marketing in social networks. Our agency is defined not only by our services for customers but also by training courses and lectures for employees. Experience social media and influencer marketing up close. Editorial plans, concepts but also strategies for your company.
Our social media managers and consultants are experts in helping you build your channels. But first you always need good content, that means content. Content marketing has become so important these days that every company should invest here. Content marketing influences search engines like Google but also social networks like Facebook, YouTube and Instagram as well as users and the community.
Stephan M. Czaja, Inhaber
CXMXO Group
But let's start at the very beginning.
Social Media Marketing Agency:
The inquiries are as varied as our customers. Social media consultant, management, content creation, editorial planning, training or channel support. For every challenge there is a special mix of tasks and strategies, which are named, optimized and expanded by the Social Media Manager.
Social Media Marketing: Agency and Definition
Social media agencies help, support or organize appearances in social networks, consisting of sites, communication, community management and of course paid reach or advertising. Social networks are characterized by the uniqueness of their communication. You broadcast your commercial on television, completely independent of the opinion of the viewers. Advertisements, posters, any kind of advertising and campaigns only allow one-way communication. In social networks, you as a company, organisation and enterprise can easily establish contact with people all over the world. But it is also possible for people all over the world to contact you.
Social networks enable the fast and uncomplicated exchange of information and data. Information is not only exchanged between you as a company and the community, but also within the community. Thus e.g. evaluations develop, on different portals such as Facebook, Google plus, Yahoo and many other systems. Social media management and reputation means more than just maintaining a channel. Nevertheless, the channel maintenance or the support of the social media channel is the first task for you. First of all, it's about content, that is, content. Photos, texts, speech, title pictures, profile pictures, actions and much more. The mix of different strategies and methods makes up the work of a social media manager.
Social Media Manager: Experts for concept and tools
To manage social media channels means experience but also creativity. Two properties that are difficult to find in combination. That's why we train social media managers. So we can train new experts who can cope with the sophisticated demands of modern social media management and influencer marketing. Unlike in other marketing disciplines, there is little expertise and few strategies that can be relied upon. Social media marketing is especially before the great brand awareness or awareness of the person a lot of work. The time and personnel resources should therefore be clearly structured so that as much budget as possible works as effectively as possible for you.
Social Media Strategies: KPIs, Campaigns and Monitoring
The success of the campaigns is then measured in social media monitoring. In influencer marketing it is mainly the interaction of the fans that is considered, as well as sales. With paid reach and advertising on the social networks all around YouTube, Facebook, Instagram and many others, of course the sales in the online shop. Because most advertising campaigns are aimed at sales in the shop. The shop can be a small online shop or a large insurance company that wants to inspire young people to take out their first insurance here. Just as in the real estate sector, if someone has been interested in our offer, we can use it again and again with advertising.
All these key performance indicators help us in the end to make statements about how successful a social media campaign was. Through the interaction rate, reach, sales figures, depending on which key performance indicators a project requires. Indicators are excellent for measuring success, but first we need the content. Because no matter whether paid reach with advertising or regular content according to editorial plan, the content must be produced. This requires various technical aids, such as camera equipment, depending on whether in 4K, slow motion or ultra close-up. However, social media managers also need software to create graphics and video material. Graphics can be photographs from the photo studio, photos from real life, photos taken by bloggers and shared by us or animated graphics, so called gifs.
Social Media Content Agency: photo and video production
Every social media channel needs content. For every blog article, Instagram Post, even for the YouTube video thumbnail you need photos or images. This image material must be designed, adapted to the channel, laid out according to the strategy and, in the end, also please you as a customer! With every single graphic, every day. If you are considering giving up your social media management, you should always give your social media agency the freedom to do so. Because the acceptance, of every single graphic, is accordingly complex. In particular, social media marketing is less a direct sales tool than a PR channel with which direct sales can be achieved. PR is focused on one day, but usually always on a long period of time.
The ideas from public relations can be very well transferred to social media, which includes important core elements such as..:
diffusing information and marketing messages (direct and indirect influence on public opinion),
increase the level of awareness of the company, products or services,
image building, image maintenance and the targeted image improvement,
good and positive media coverage,
create trust and credibility.
Guidelines and editorial planning
To ensure that our PR strategy has lasting success, our ideas are recorded in an editorial plan. Depending on the size of the company, also in an additional Social Media Guideline, which is written extra and completely individually. The guideline can then be used by different employees to orientate themselves, e.g. which colours may be used, which distances must be left, which logos may be used and, of course, many other details.
In the Social Media editorial plan, employees will then find the precisely planned processes for the individual social networks and for each individual day. This allows larger processes to be displayed, even within simple schemas, as well as a clear table. All employees, from your company, as well as from the social media agency, can grasp the content. All contents are defined if required for personnel changes, vacation periods or sick leave. It also serves as a preliminary vote, even before the first publication. This allows customers to get an overview directly, e.g. using a visual Instagram Feed. All photo and video releases of the next 30 or 60 days are already summarized here. The customer can then use a PDF to see exactly what the social media stream will look like at the end.
As soon as all publications are coordinated and nodded off and planned in advance in the social media software tools, it can start with the publication on the different social media platforms. It is important that they consider in advance which platforms they want to actively support as a company. As mentioned before, social media management is very complex in content production and community management, especially with increasing reach. If they don't have infinite resources available, you should focus on a few recommendations for social media networks. This concept is also worthwhile because only a handful of the various providers reach the masses. As well as YouTube, Facebook and Instagram.
Performances: Social media platforms and channels
A system is a system. Nevertheless, there are big differences. On YouTube they have long-term link placements and the content will be available for long periods of time. But the effort is somewhat higher than e.g. with Facebook, where you again lack the organic reach and you have to invest relatively much in paid reach. Instagram is just becoming the second Facebook, while a few years ago one could still win millions of followers within a very short time, the organically achievable reach is also missing here. What's the matter with you? The platform operators want to earn money with advertising placements. For you, therefore, questions that deal with the focus on individual networks are important. Why should we choose network XY and not network YZ? Our social media experts and consultants will help you make the right decision! Here a free insight for you.
Youtube Agency: Video Marketing
YouTube offers strong performance, especially through the long-term placement of videos. Whoever makes a good Do It Yourself video, even a DIY store, and produces a few more due to the success, can educate very high reach and click rates for a long time. Why is that? YouTube is the world's largest video platform. YouTube naturally wants to show its users the videos that they will probably like best. If there is such a favorite video on the subject of living room decoration, it may still appear four or five years later. In the YouTube description you can place links directly. So the users have directly the possibility to click on your online shop to buy a product. YouTube belongs to Google and is therefore played out very prominently in the search results of the search engine. This also allows you to generate additional reach and clicks on your videos. Another advantage of YouTube as a social network is that third parties have the possibility to embed videos into their online platforms. This means that your YouTube tutorial on living room decoration may be embedded in 40 or 50 other websites after one or two years. This will give them reach that they could not have achieved on their own. Every single spectator sees our DIY store Brand and of course knows where he or she is going to the next time he or she buys decorations.
Advantages of YouTube
YouTube belongs to Google
Organic coverage is possible
Long-term placement instead of daily content
Direct link placement in the description
Video embedding in other websites
Disadvantages of YouTube
Costly production due to high voice content
Therefore expensive pre-production
Conscious moderation talent for the host
Technical equipment is required (camera, software or app, microphone, lighting,…)
Read more about our Youtube Agency.
Instagram Agency: Trends and Influencers
Young! Colourful! Lifestyle! Anyone on Instagram is looking for a short chat, maybe on their way to work, waiting for their best friend, or just the night before bed. Many also use Instagram as a source of inspiration for outfits. Instagram does this especially for fashion customers and of course for everything in the immediate vicinity from accessories to jewelry and of course also providers of lifestyle products such as travel or technical devices, such as smartphones. What you see on Instagram is probably trendy. Much of the reach is organic, companies try to get into the news streams of individual users through paid advertising. A wide variety of offers are then placed between the favourite bloggers, from classic fashion customers to language travel or even hotels and flights.
Instagram is extremely fast moving. Information is designed differently to Google for the tag. What's happening today? Instagram does not have a large archive or output designed to retrieve content that has already been archived. Instagram is always about the latest. What is currently worn? What is bought? Where are we going? Bloggers, so-called influencers, set the trends. As an Instagram Agency or Influencer Agency one tries to bring the different actors together. For example, you try to make bloggers aware of brands they didn't know before, the work fits perfectly to the taste of the blogger! This combination of people and bloggers creates great partnerships.
Since the introduction of the Instagram Stories, the production of content for the network has become even more complex. Stories are small videos or photos that can be uploaded all the time. The principle quickly explained, we can accompany our favorite bloggers daily. From getting up to breakfast, to the gym, on the road with friends, eating dinner in the evening, just before going to bed. All the time we are informed about our bloggers, musicians, actors, girlfriends, all the people we like to follow.
Advantages of Instagram
Fast Content Production
Organic coverage is possible
Simple account creation and administration
Relatively small target group, low scattering effect
Disadvantages of Instagram
Daily content instead of sustainable placement
Frequent Content Production
Instagram Stories increase daily effort
Read more about our Instagram Agency.
Influencer Marketing: strategies and booking
At this point we would like to integrate Influencer Marketing between YouTube, Instagram and Facebook. With the emergence of the first larger, more modern social networks, YouTube and Instagram, which, in addition to the previous top dog Facebook, collected more and more users, now also stand at over a billion, there were fewer sending people and so the first giant influencers could establish themselves. They were no well-known musicians, no international footballers, just young people who made photos and videos out of your living room or bedroom. In a few months and years a few people made it to millions of fans. Is that still possible today? It takes a lot of effort and happens much less often. That's why the bloggers of the first squad, today the influencers, are the trendsetters and spreaders. Influencer marketing has thus gained relevance for brands, companies, products and services. From the chic fashion to the paradisiacal dream holiday for the summer. If you cleverly place your brands and ideas, you can win new fans.
Many social media agencies therefore see influencer marketing as a sensible supplement to previous methods and strategies. The investment is particularly worthwhile for companies with young target groups, who tend to be under 30 or 35 years of age. Especially when placing products in YouTube videos and Instagram Postings or Stories.
Advantages of Influencer Marketing
Authentic trademarks Advocates
High range multipliers
Testimonials for later PR measures
Social Media Content in Photo and Video Format
Disadvantages of Influencer Marketing
analysis and monitoring less accurate than with paid reach through advertisements
Relatively complex planning and communication effort
Shipment of samples (samples)
Individual contracts with individual conditions
Read more about our Influencer Agency.
Facebook: Paid range through Ads
Facebook is the world's largest social network, founded by Mark Zuckerberg who has become a digital legend. In our Social Media Blog we have already written many articles about Facebook and of course everywhere the functions and opportunities that are available as a company and company on the social network. With its community, Facebook is the undisputed king of social media networks. Facebook is very active worldwide, not only under the burning Facebook but also with its subsidiary companies, WhatsApp or Instagram. Facebook has quickly become the absolute giant in the digital industry. With well over a billion users around the world, Facebook not only connects friends but also ideas and has even fired revolutions. Facebook is therefore more than just a useful tool for everyday use. Through the numerous functions and possibilities Facebook has evolved into a world of its own.
Facebook can of course be accessed from all end devices, whether tablet, smartphone or desktop. That's why Facebook is very suitable for everyday use, unlike Instagram, for example, which works mainly via the app. Whether groups, like shooting clubs or also certain interest groups, chats about the work, data exchange and of course also messages. Facebook has become gigantic and organic reach is almost impossible to achieve. If you as a company want to become active on Facebook, you always have to think about paid reach. Advertising has become an important factor on Facebook. Subsidiaries such as Instagram are also increasingly becoming payment platforms for companies.
Advantages of Facebook
Largest social network in the world, ergo highest reach for your advertising
Extremely good advertising tools like Targeting, Re-Targeting
Complex evaluation methods and campaign management
Disadvantages of Facebook
Barely organic range possible
Advertising requires experience for most social media managers or agencies.
Advertising and apps can burn a lot of money
Read more about our Facebook Agency.
Pinterest: SEO relevance for niches
Pinterest as a social network is especially interesting for people looking for inspiration. It doesn't matter whether it's about Do It Yourself in the trade or decoration tips, beauty styling, hairstyle trends, outfits or fonts and old posters for designers. On Pinterest you will find everything from typefaces, interesting for advertising agencies and creative directors to Do It Yourself craftsmen tips for your own living room decoration.
On Pinterest you collect all your pictures in galleries. These individual galleries are equipped with photos, permanently expanded and can of course be geliked by other users, they can follow the so-called pinboard and you can of course share individual photos. It's called a repin.
Pinterest and search engine optimization
Pinterest is interesting for most companies less because of the mass of users, especially in Germany, but rather for other reasons. For example, the search engine optimization, because Pinterest is highly rated by search engines such as Google in the image search. So anyone looking for inspiration, as mentioned before, might end up on her side. This allows you to generate new users, fans and of course real brand fans, who in turn can share, comment or liken their content.
For this you first create a large table with the interesting keyboards or keyword groups like in a classical keyword planning of SEO agencies. The selection of the individual interesting shot keywords, with little competition and high search volume, we offer ourselves to fill with it own galleries. For example, we have a gallery to stay in our best practice example called "living room ideas". In our gallery "Living room ideas" we now collect interesting pictures, e.g. about modern living, conceived and optimized for young families. If you google for "living room ideas" on the internet, e.g. in the search engine Google, you might come to our gallery. Of course we have packed in the picture description directly our link to the Onlineshop. Click, we have already won an online shop buyer.
If you too see opportunities for your company to reach new users on Pinterest, call us now. Our social media consultants and experts are looking forward to the interview.
Benefits of Pinterest
Relatively high relevance in search engines
Content does not have to be created by yourself, but (can) only be collected and managed in galleries
Simple work, does not require any previous knowledge of the Social Media Manager
Disadvantages of Pinterest
Low organic range, few users
Twitter: The press channel
Twitter as a press channel is an important tool for many medium-sized and larger companies to communicate with press representatives and journalists. Press releases, in particular, no longer have the impact on younger journalists that they have on older representatives. For companies that already have relevance, it is therefore worth investing in their own Twitter feed.
However, we advise against using Twitter as a communication channel for companies and people in public life who are at the beginning or in the middle of the development process, because before investing resources in Twitter it is much more worthwhile to put them into networks such as YouTube, Instagram or Facebook. Especially the sustainability, e.g. of a well working Youtube video, is great in relation to 100 tweets. Therefore, a company should consider whether to invest human and financial resources in the Twitter channel. If you still have questions about Twitter and Tweets, please contact our social media consultant.
Benefits of Twitter
Disadvantages of Twitter
Less relevant industry
Continuous output of creative content (texts)
Many bots and little relevance, because every second new tweets come
Statistics and examples: Social Media Best Practice
Social networks are as diverse as their users. This is also shown by various statistics and case studies. As we have often reported in our Social Media Blog and also in the area of statistics and analysis, the evaluation of current findings is especially important for social media managers. Social networks change quickly, as do the news and information that reaches us. While Facebook was still the medium eight years ago, the younger ones also said goodbye to Instagram and are now on TikTok. This diversification of social networks shows how different the challenges will be. Whereas in the past one could rely on classical marketing methods and plan ahead accordingly, today the world has become much more complex in the digital age. The development of social networks has shown that diversification brings many new challenges. For example, different social media content. For YouTube you need videos that should have a total playing time of 8 to 10 minutes, for Instagram you need small, short videos that entertain the user for a few seconds. Target group analysis from statistics is therefore essential. This and more is summarized in Statistics.
We help your company with the first idea but also with the implementation and conception of new methods for your target group. If you are interested, please contact our social media experts and consultants now.
Clients of our agency
Our social media experts advise your company or university in the field of digital media and of course many core areas of online marketing. As a speaker we regularly give lectures, e.g. in Berlin but also in Zurich. With passion, energy and fun at work, we look forward to every single appointment. We prepare ourselves individually and help you to develop an individual concept. Tailor-made for your customers and your target group, but also for you and your employees. All over Germany, from Berlin to Hamburg, Munich, Cologne and Düsseldorf but also our international customers, e.g. from Milan to Miami show us, trust in our expertise. If you have any questions, we look forward to receiving your e-mail and your individual ideas.
References & Projects
A small selection of our references and projects. Thank you for your confidence in our social media agency. From Influencer events for the Generali to test drives with Toyota to regular speaker appearances of the Swiss University HSO. Also for international customers like Chassis For Men (Beauty, Miami USA) we are your contact for influencer marketing. Social Media One.
Selected Brands & Projects: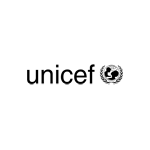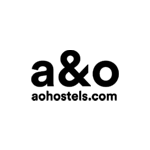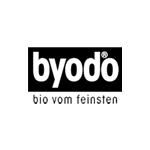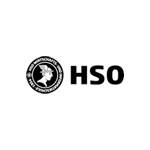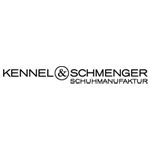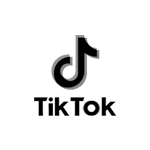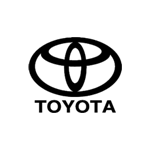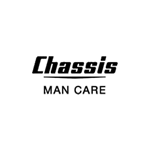 -
Media & TV Interviews:
Consulting and analysis: Social media consultants for companies
As a social media consultant, the core competence lies above all in bringing together companies and one of the most modern forms of online marketing. Social networks are for many a book with seven seals, especially if the own company exists already longer and acts successfully in the market. Never change a winning team! Nevertheless, it is important for companies as well as for companies to constantly develop further. Further development in the company, in all areas from purchasing to innovations in the actual business and of course also marketing and specific advertising, public relations and publicity. Whether it is generated by the booking of advertisements, by influencer marketing methods or simply by content that is viral, for future markets but also for recruiting strategies for new personnel it is important to be active in the new networks.
In our lectures for further education and training of employees up to university graduates, who are to be prepared for the real life as Social Media Manager, we show basics, deeper methodologies but also topic-spanning aspects, e.g. company foundation in the context of our time. Sounds interesting? It is! We love our work, precisely for these creative, systematic and strategic reasons. Learn in our lectures how you and your employees can apply the new knowledge profitably for your company.
Experts: Speakers and Lectures
We will be happy to provide you with information on our further training courses, further training courses and lectures personally on request. Our lectures are individually designed and structured for each individual date. If you want to know more about this topic, you can find more information about Speaker here.
Seminar: Workshop for Advertising and Trends
For larger seminars, longer than four hours or longer than one day, we are happy to plan together with you which contents are target-oriented and profitable for the audience. No matter if university, university or corporation, we can teach you the basics of social media marketing. For beginners and beginners we have the right concepts. We are looking forward to your inquiry!
The Recommendation for Social Media Agencies + Influencer
In 2017 we were listed by the renowned B2B magazine Internet World Business as one of the recommendations for social media agencies with expertise in influencer marketing. We would like to thank our customers, partners, bloggers and the editorial staff for their confidence in our work!