Social / Media Agency
Social Media Agency – Marketing on TikTok, YouTube, Instagram or Facebook, you have questions, we have answers! What do we do as a social media agency? For clients, we plan and organize activities on social networks and in digital media. In joint workshops, we develop strategies for strong ads, performance marketing, advance content production, etc. for our client. We also share our know-how in TV interviews. You can find an excerpt of our clients and media here: References and Cases – an overview of our services and tasks for our clients.
Core areas our agency:
Social Media One is your agency for digital marketing in and around social networks, from consulting to concept, goals, strategy to content production.
Questions? Talk to us or simply write: contact
Your agency for social media marketing 2023:
Social media full service agency
Planning, strategy and implementation
Content creation for TikTok
Social Ads (advertisements)
Community building and support
Content Creator Mediation
Experience from many cases
Stephan M. Czaja, Owner
CXMXO Group
Agency for TikTok, Instagram, Facebook, YouTube & Co.
Social Media Marketing – Our Social Media Managers help you as experts from strategy development to performance. First, however, you always need good content, that is, content. Content marketing has become so important nowadays that every company invests or should invest here. Content marketing influences search engines like Google but also social networks like Facebook, YouTube and Instagram but also the users and the community. Plus, of course, social ads for reach in your target audience.
Key figures on Social Media One:
Founded in 2017 with core areas:
Team / Social: 12
Team / Performance: 14
Team / Sales: 18
Marketing: Reach and Targets (KPI)
The requests are as diverse as our customers. Social media consultants, management, content creation, editorial planning, further training or even channel support. For each challenge, there is a special mix of tasks and strategies that are named, optimized and expanded by the social media manager.
Community and interaction: "Social" foundation
Social media agencies help, support or organize appearances in social networks, consisting of pages, communication, community management and, of course, paid reach or advertising.
Social networks / apps are characterized by the uniqueness of their direct, immediate communication. On TV, you broadcast your commercial, completely independent of the viewers' opinion. Ads, posters, any kind of advertising and campaign only allows one-way communication. In social networks, you as a company, organization and business can easily establish contact with people all over the world. But in the same way it is possible for people all over the world to contact you.
Channel support and construction: Daily Business
Social networks enable the hitherto fast and uncomplicated exchange of information and data. Not only between you as a company and the community, but also within the community information is exchanged. Ratings, for example, are created on various portals such as Facebook, Google, Yahoo and many other systems. So social media management and reputation means more than just maintaining a channel. Nevertheless, channel maintenance or taking care of the social media channel is the first task for you. First, it's about content, which means content. Photos, texts, address, title pictures, profile pictures, actions and much more.
The mix of the different strategies and methods makes up the work of a social media manager.
Methods and strategies differ from traditional PR
Changed communication model (new challenges such as shitstorms).
Community management is in focus (retention and interaction)
Industry Examples: Online marketing
We serve clients from various industries: Payment providers and financial companies, automotive and e-mobility, food and trend foods, digital coaching in high pricing, but also fashion and beauty clients.
Read more about our references and cases here.
In fact, we have 10+ of these Real Time Monitors in our offices:
Concepts. Strategies. Performance campaigns. All in One.
Experience and creativity: Agency advantage
Managing social media channels requires a lot of experience, but also creativity.
Two qualities that are hard to find in combination. That's why we train social media managers. This enables us to train new experts who can cope with the sophisticated demands of modern social media management and influencer marketing. Because quite unlike other marketing disciplines, there is little expertise here and few strategies to rely on with proven results. Social media marketing is a lot of work, especially before the big brand awareness or notoriety of the person. Time and human resources should be clearly structured accordingly, so that as much budget as possible, works as effectively as possible for you.
Social media is becoming more complex – from community to influencer marketing and ad placement
Experience ensures consistent, regular content
Creativity makes for good content
Campaigns, KPIs and monitoring: Achieving goals in a planned manner
Social media monitoring – The success of the campaigns is then measured in social media monitoring.
Various key figures are considered here, in influencer marketing mainly the interaction of fans, plus sales. With paid reach and advertising in the social networks around YouTube, Facebook, Instagram and many others, of course the sales in the online store. Because most advertising campaigns are aimed at sales in the store. The store can be a small online store or a large insurance company that wants to inspire young people to take out their first insurance policy here. In the same way in the real estate sector, if someone is interested in our offer, we can advertise it again and again.
We develop performance marketing campaigns for our clients, with a constant eye on metrics.
Developing a strategy – All these key performance indicators help us in the end to make statements about how successful a social media campaign was. By interaction rate, reach, sales, depending on what key performance indicators a project requires. Indicators are great for measuring success, but first we need content. Because whether it's paid reach with advertising or regular content according to an editorial plan, the content needs to be produced. Then, of course, there are the usual social media tools.
Social Ads
Ads – How do ads work? The A&O is the Facebook Pixel. This pixel collects data about target groups, visitors and fans. From this data, we can target ads on Facebook. The Facebook Pixel helps you make the most of your social ad budget. Here we have summarized everything you need to know about the Facebook Pixel. Conversion campaigns, custom audiences from your store, dynamic ads? You can only do all that if you use the Facebook Pixel. You also need the pixel to recognize certain metrics, such as 'Cost Per Lead' or 'Cost Per Conversion'.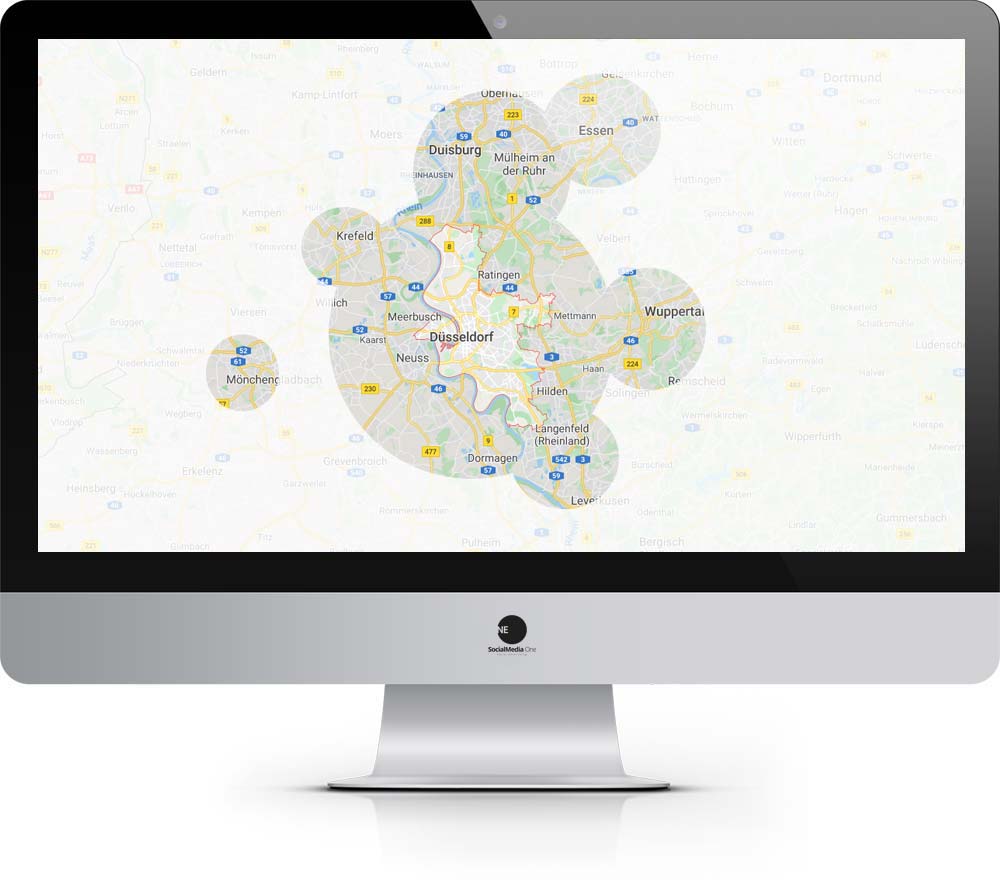 Social media consultant
Social Media Consulting – As a social media consultant, the core competence lies primarily in bringing together companies and one of the most modern forms of online marketing. Social networks are for many a book with seven seals, especially if the own company has existed for a long time and operates successfully in the market. Never change a winning team!
References & Projects
Best Practice – A small selection of our references and projects.
Performance campaigns for grocers, influencer events for insurance companies, test drives with car brands, to regular speaker appearances for more marketing knowledge in companies. We are also the contact for international clients when it comes to social media and performance marketing campaigns. Social Media One.
Selected Brands & Projects: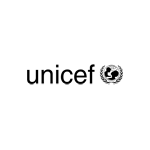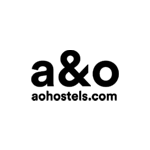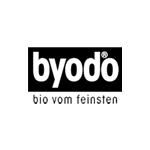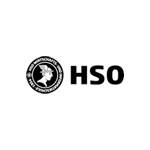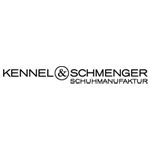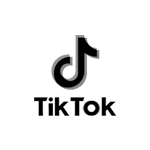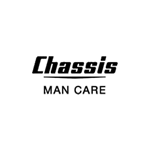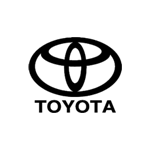 -
Media & TV Interviews:
TikTok Agency
TikTok is by far the most popular social app in the young target group under 20. At present, companies and enterprises cannot ignore the app if they want to reach the corresponding target groups for their own brand or individual products. The app demands even more creativity than Facebook or Instagram, because it is primarily about many, small videos of about 15-30 seconds.
TikTok advantages
Very precise, young target group
"Latest" major app with more growth potential (channel)
Organic reach is possible
Easy account creation and management
Read more about our TikTok agency.
Instagram agency
Young! Colorful! Lifestyle! People who are on Instagram are looking for short entertainment, maybe on the way to work, while waiting for their best friend or just in the evening before going to bed. Many also use Instagram as a source of inspiration for outfits. This makes Instagram especially interesting for novelties and lifestyle products such as fashion, travel, but also e-cars. What can be seen on Instagram is probably trendy.
Instagram advantages
Fast content production
Organic reach is possible
Easy account creation and management
Relatively small target group (age), little scatter effect
Read more about our Instagram agency.
YouTube agency
YouTube offers strong performance, especially through the long-term placement of the videos. If you make a good Do It Yourself video, even a home improvement video, and produce a few more as a result of its success, you can reap very high reach and click-through numbers over the long term. What is the reason for this?
YouTube is the world's largest video platform. YouTube naturally wants to show its users the videos that they are likely to like the most. If there is such a favorite video on the topic of living room decoration, it may still appear four or five years later – good YouTube video marketing. You can place links directly in the YouTube description. This gives users the opportunity to click directly to your online store to buy a product. YouTube belongs to Google and is therefore also played out very prominently in the search results of the search engine. This also generates additional reach and clicks on your videos.
Another advantage of YouTube as a social network is that third parties have the opportunity to embed videos in their online platforms. That means their YouTube tutorial on living room decoration might be embedded in 40 or 50 other websites after a year or two. This gives them reach that they would not have achieved on their own. Every single viewer sees our DIY store brand and of course knows where he or she is going the next time they go decorating shopping.
YouTube step by step with agency
What is YouTube about and where do you start?
Create YouTube channel
Optimize videos for internal search and search engines (YouTube SEO)
Create compelling video content
Marketing of the YouTube channel and YouTube videos
Insights through YouTube Analytics
YouTube advertising campaigns
YouTube advantages
YouTube belongs to Google
Organic reach is possible
Long-term placement instead of daily content
Direct link placement in the description
Video embedding in other websites
Read more about our YouTube agency.
Facebook agency
Facebook is the world's largest social network, founded by Mark Zuckerberg who has become a digital legend. In our social media blog, we have already written many articles about Facebook and of course about the functions and possibilities that are available to a company and business on the social network.
Facebook advantages
Brand awareness: Reach new people through ads'
Achieve more conversions (more sales)
Transparent communication and interaction with customers possible
Positive brand image and building of sympathy and trust
Customer loyalty through information, discussions, promotions and offers
Acquisition of new customers at low cost
Knowledge generation: What are our users interested in?
Increased customer satisfaction through high availability and direct contact options
Regional awareness among people in the surrounding area
Read more about our Facebook agency.
Content production
Strategy, Text, Photo & Video – Every social media channel needs content. Every blog article, Instagram post, even YouTube video thumbnail needs photos or images: Social Media Design. This visual material must be designed, adapted for the channel, laid out based on the strategy and, in the end, you, the customer, must like it!
With every single graphic, every day. If you are considering handing over your social media management, you should always give your social media agency the corresponding freedom. Because the acceptance of each individual graphic is correspondingly time-consuming. In particular, social media marketing is less a direct sales tool but rather as a PR channel to consider, with which direct sales can be achieved in addition. PR is geared to one day, but usually always to a long period.
Ideas from public relations translate very well to social media, including important core elements such as:
Spread information and marketing messages (direct and indirect influence on public opinion),
Increase awareness of the company, products or service,
Image building, image maintenance and targeted image improvement, e.g. through brand ambassadors,
Good and positive media coverage,
Createtrust and credibility.
Keynote, Lecture, Continuing Education
In our lectures for further education and training of employees up to university graduates, who should be prepared for the real life as a social media manager, we show basics, deeper methodologies but also cross-topic aspects, e.g. company formation in the context of our time. Sounds interesting? It is! We love our work, exactly for these creative, systematic and strategic reasons. Learn in our lectures how you and your employees can profitably apply the new knowledge for your company.
We will be happy to provide you with information on our further training, advanced training and lectures personally on request. Our lectures are individually designed and structured for each date. If you would like to know more about the topic, you can find further information here:
TV experts: Passing on knowledge
Trend topics such as the "weirdest advertising tattoos" (Image 1, Sat 1) or more complex topics such as "fashion and social marketing" (Image 2, ZDF), we are happy to explain how trends and media systems are connected. Complicated, simply explained for all in media & TV: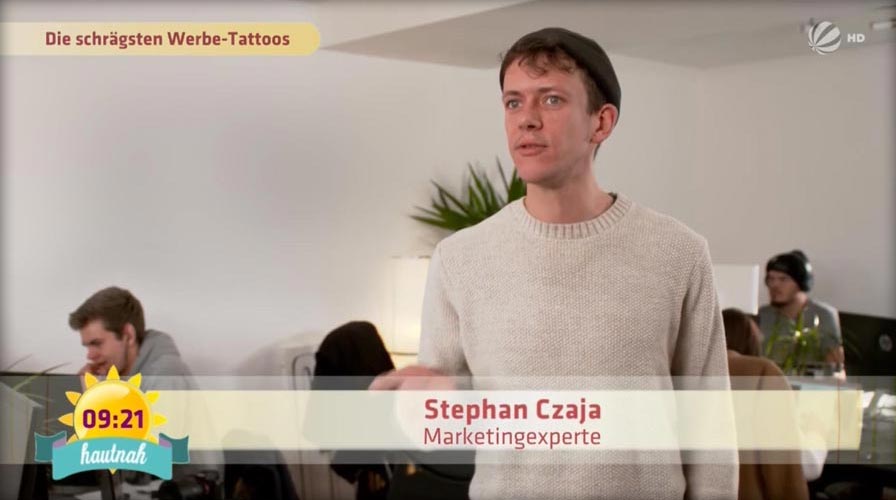 TV clip, Sat 1 Germany with Social Media One owner Stephan M. Czaja.
TV clip, ZDF Germany.
Case Study and Best Practice
Case studies say more than 1,000 words! Here you can find a few, selected customer projects:
You have questions? We are happy to help you, friendly and direct!
Social Media Marketing Agency
Your agency for social media marketing 2023:
Social media full service agency
Planning, strategy and implementation
Content creation for TikTok
Social Ads (advertisements)
Community building and support
Content Creator Mediation
Experience from many cases
Contact person: Contact
If you have any questions, feel free to call us!

Core Analysis
Core Analysis
Channel, target group and competitor analysis with subsequent consultation and goal setting.

Roadmap
Guide
Social media goals and effective strategy development, in person and on site

Community
Community
Community management ensures organic reach and creates brand fans. Reading tip: Community Management
Social Ads
Advertising
Campaign switching, paid reach for content, dark posts and evaluation. Read tip, example: Facebook Ads
Reporting
Evaluation
Content, community and campaign analysis with subsequent monitoring and reporting. Reading tip: Monitoring
Meetings
Customer communication
Regular appointments with our social media experts for strategy optimization. A little insight Best Practice.

Influencer
Multiplier
Brand advocates and referral marketing are a key tool in social marketing. Reading tip: Influencer marketing

Events
Events
With expertise from food to fashion, we organize influencer events with top media output. Reading tip: Influencer Event

Speaker
Speaker
Our experts impart their knowledge in a focused manner to your employees or guests. Read Tip! Social Media Speaker

Workshop
Advanced training
We bring your employees up to speed and accompany you as mentors in social media marketing. Reading tip: Social Media Workshop
Love
Dear
We work on brand fans, not followers. We crate presence with attention to detail. Reading tip: Social media agency.