Native Ads: definition, costs, examples and agency
Native ads (also called native display ads) refer to all paid advertising formats that are discreetly marked as ads. They are part of performance marketing. So, simply put, native advertising is advertising that doesn't look like advertising. Native ads offer small disadvantages, but mostly advantages. Did you know? According to a whitepaper by AppNexus, the CTR of native display ads is 8.8 times higher on average. According to Forbes, purchase intent increases by a whopping 18% with Native Ads. We also always measure a higher CTR in our client projects. What does this have to do with? Personalization of content, storytelling and more discreet communication channels: referral marketing. Why Native Advertising? What is native advertising? What is advertising?
What are Native Ads? Definition
We all know them: sponsored content. When reading online magazines, in social media platforms. Native ads nestle almost inconspicuously into the environment of the respective medium. Native Ads are therefore both visually, as well as personalized, content adapted to the environment of the advertising measure. Native Ads can be distributed in online advertising as well as in print advertising.
Typical markings are:
"Sponsored Content"

"Recommended for you"

…
When a user clicks on these ads, they are redirected to a third party website / app. This is just one example of native advertising. Native advertising cleverly disguises itself in existing media formats, as described. This includes aspects of design (color, font, font size, etc.), as well as targeting the audience.
In Berlin, Cologne, Dusseldorf, Munich, Hamburg and across Germany, Native Ads allow brands and businesses to deliver desired content in a non-typical, promotional way. So unlike banner ads, Native Ads look like a natural part of the user interface. So it doesn't interrupt the UX (user experience).
70% of users want to learn more about products, through content, not traditional advertising.
Native Ads:
Integrative advertising (inconspicuous)
Indirect sales promotion measure
Also for PR, Online Reputation, Brand Awareness
Why Native Ads?
For the past few years, display ads have been the go-to for driving online sales. Banner blindness and ad fatigue are real, and advertisers have a challenge fighting them.
We all know the phenomenon of overdosed advertising from the inner city. Who still notices individual posters? On the Internet, too, users ignore advertising banners or even block them completely, through ad blockers. The "classic" display advertising in online marketing is losing effectiveness (not relevance), as users are becoming more and more immune. Out of the necessity to adapt to the new user behavior, native advertising was born.
Native Ads is advertising that doesn't look like advertising, or simply put:
1990 articles were bought in magazines, today in online magazines
Advantages & Disadvantages of Native Ads
Summarized here at a glance, the advantages & disadvantages of Native Ads. We start with the disadvantages first:
Disadvantages of this strategy: monitoring and time
Measuring success
Time, work and costs
Hidden marking
Measuring success
Measuring the performance of native ad campaigns is one of the most difficult challenges to solve for each individual campaign. Exact statements about key figures such as return on investment (ROI) are difficult to measure.
Time, work and costs
Native Ads also always means storytelling. A good story, appealing design (for example with infographics, etc.) require time and talent. If you "only" rely on social ads, a good, meaningful graphic is ideally enough.
Hidden marking
By our definition, native ads are all paid advertising formats that are discreetly labeled as ads. Therefore, it is even more important that users are only confronted with online advertising that is fair, clear and appealing and really delivers added value. Often, such native ads are labeled "too discreetly", which also causes criticism.
Advantages of the strategy: personalization and CTR
Referral Marketing
Tailor-made contents
Higher CTR
Tailor-made contents
Tailored content from native ads is more trustworthy than traditional advertising, as you can see in the key figures on the market and the development of online advertising, because they are more targeted, more informative for the target group and more entertaining compared to traditional advertising. They stimulate users to think and as a PR tool can also achieve effects for the reputation, or the brand image.
Referral Marketing
75% of users engage with a topic precisely when interest is at its highest (source: Reuters). This is exactly the right time for native ads. Because it usually doesn't matter whether the content is branded or not.
To make this work, you make a real, emotional connection with the user, through content that matches the personality of the user/target audience, more engaging layouts and designs, and videos and infographics.
Higher CTR
As seen in the disadvantages, an exact measurement of success for native ad campaigns is difficult. What is easy to understand, however, is the higher click-through rate(CTR) compared to typical display ads.
Another example? Clark+Meyler's native ad campaign for GE (General Electric, USA), reached 5.1 million people and took a whopping 416,000 clickthroughs. That's a CTR of over 8%. What's exciting then is the comparison to traditional display ad CTRs. In 2000, these were still a full 9%, but back in 2012 they were only 0.2%. That's why you usually measure in CPM (Click Per Mille). The basis for these key figures are clicks and impressions.
Advertising expenditure and development in marketing
The more effective click-through rate for us also directly to the market metrics. How is online advertising currently developing?
Online advertising in Germany
Online advertising is growing in importance. This is shown by the figures. In 2017, around 7.4 billion euros were still generated with online advertising. In the same period, it was 8.7 billion euros for advertising in print media. One year later (2018), it was already 7.9 billion (+ 500 million euros compared to the previous year; source: Federal Statistical Office).
Worldwide digital marketing
In 2021, online is expected to reach 52 percent of global advertising spending for the first time (source: Internet World). This is the general development of online advertising expenditure worldwide from 2014 to 2020, as well as a forecast up to the year 2024.
2014 – USD 146.62 billion
2016 – USD 191.87 billion
2018 – USD 283.35 billion
2020 – USD 332.84 billion
2022 – 441.12 billion USD*
2024 – 526.17 billion USD*
*Forecast by Statistia
Native Ads are not a new phenomenon, but they are arriving more and more in businesses. While many are still working on the Facebook account, some early adopters have been at it for a while. In the US, for many years already.
Find more statistics at Statista
Spending on native ads will increase to approximately $41.1 billion in 2019 (no exact figures available yet). This means that native ads already have a market share of 61% in the US when it comes to digital display advertising (source: eMarketer).
Native Ads: Examples
In the following I want to introduce you to a few new features and give you some ideas on how you can place Native Ads.
Online Magazine: Content Marketing
Focus, Ntv, Spiegel, Vogue, Bravo, in all magazines you will find "Recommended Articles". These are the big players. Those who want to play out native ads, prefer to use such online portals, with great reach and reader loyalty or SEO power(search engine optimization). If you want to build a really effective network, you use such A-online media and additionally scatter on B-online media (smaller, for example blogs). These then in turn refer to the articles or the content placements in the large online portals.
So the 1st page on Google gradually fills up with positive recommendations.
After the best family holiday I ever had, I really wanted to tell you about my camping holiday at the North Sea. We started with our new roof tent to discover the sea … I found in a rooftop tent comparison…
Podcasts: Audio example
The amount of podcast listeners increases from month to month. Meanwhile, millions in this country follow their favorite podcasts on Spotify, Deezer & Co. If you have ever listened to American podcasts, then you know that native ads in the episodes are quite "normal".
After getting my car fixed, finally got back on the road with my sports car this weekend. The auto shop tried to rip me off, so I did it myself. Have you heard of XYcars.com? Two weeks ago I went to the shop and they tried to charge me hundreds of dollars. You know what I did? I went on XYcars.com and ordered the parts myself, for half the price. The team at Auto Shop makes it so easy for you to find the right parts….
Mobile Ads
Traffic is changing. While on the majority of our client projects 5 years ago we had over 80%, 90% visitors coming via desktop PC (whether Mac, Windows, Ubuntu & Co.), today it's often 80%, 90% browsing mobile. The market share for Native Ads, which:
Are compatible with the habits of users,
The technical status of the terminal equipment,
As well as the data transmission
are increasing in relevance. If you want to advertise, you have to think mobile today. However, native ads still hardly play a role here, only 8% of online marketers used native ads last year. However, a large part of the advertising budget flows into video ads.
Video Ads – 51%
Display Ads – 17%
In-App Purchases – 10%
Other – 8%
Native Ads – 8%
Affiliates – 3%
Membership / Subscription – 3%
Find more statistics at Statista
Jobs: Native Ads and Performance Marketing
You already have experience with native ads? And you are looking for new challenges? Perfect! Support us and our clients in Performance Marketing. Find out more about us, vacancies and contact details for your application here:
Performance Marketing: Overview
Email marketing is a part of the overall performance marketing strategy.
Agency, strategy for sales closings
Performance Marketing Agency – Performance marketing includes a mix of instruments from online marketing. We present you here all areas and advantages, step by step. You will get to know: Social Media, Email Marketing, Affiliates, Display and Native Advertising, but also Content Marketing, Search Engine Ads and lastly Search Engine Optimization. Everything starts with the right strategy and a good performance marketing agency that understands your craft.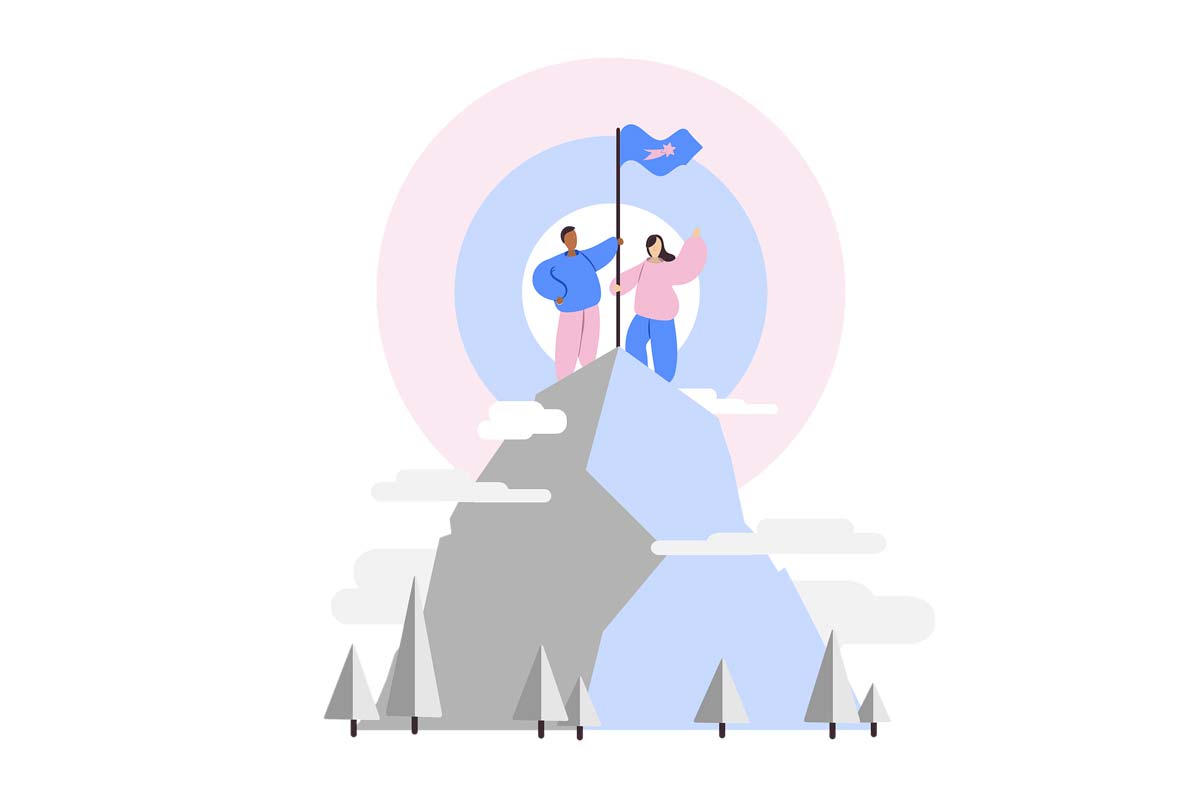 https://socialmediaagency.one/wp-content/uploads/2020/09/native-ads-werbung-empfehlungsmarketing-online-google-definition-beispiel-agentur-schalten-reichweite-steigern.jpg
700
1200
Laura
/wp-content/uploads/2021/02/social-media-one-agency-marketing-strategy-brand-strategie-marke-agentur-youtube-instagram-tiktok-facebook-seo-logo.gif
Laura
2020-09-26 18:27:43
2021-12-26 18:14:27
Native Ads: definition, costs, examples and agency