How does e-commerce work? Today, we're taking a close look at the benefits, but also the risks, of e-commerce. How do current marketing strategies work in e-commerce? From basic set-up to marketing through search engine optimization (SEO) to advertising on Google (AdWords), social media marketing but also social ads on Facebook, Youtube and Instagram but also social SEO. What are the trends in online marketing or performance marketing? We show you the current e-commerce marketing strategies and measures!
E-commerce advantages + structure: content management
Digital commerce in online stores, with its extremely diverse and modern possibilities, from content management systems and search engine marketing to payment providers that enable real-time bank transfers. Already with the choice of the content management system begins the work as an e-commerce manager in active marketing.
The more flexible the platform, the more possibilities there are. Let's take a little look at the world of content management systems in e-commerce! Where are the biggest advantages but also the biggest risks when using certain systems and extensions in online commerce? How do e-commerce marketing strategies work and what are our recommendations as an e-commerce agency? Here are our tips! First of all, the risk assessment:
Advantages and risks online trading
Advantages in e-commerce – There are of course masses of advantages in online trading, we just want to take a brief look at the most important advantages in e-commerce. First and foremost, decentralized trading is worth mentioning.
Primarily, no expensive store space, in a frequently frequented place is needed to attract customers. Through social marketing, you can reach customers in Berlin, Cologne, Düsseldorf, Munich, Hamburg and all over Germany, 24 hours a day, 7 days a week, with your own product range. In addition, e-commerce offers the excellent opportunity for scaling.
Simply put, you can quickly jump from a city of Düsseldorf to Hamburg or Berlin, for example, through search engine optimization. As soon as you have the first inquiries and customers, the business can already start. Again, no additional store space or employees are needed at a new location. You can fall back on existing resources, e.g. storage space but also employees. At the same time, this brings the further advantage that your own direct advertising space is available to you quickly and effectively for product launches.
Scalability of products and capacities
Decentralized sale, 24 hours a day and 7 days a week
No physical, expensive retail space, lower fixed costs
Direct and fast product launch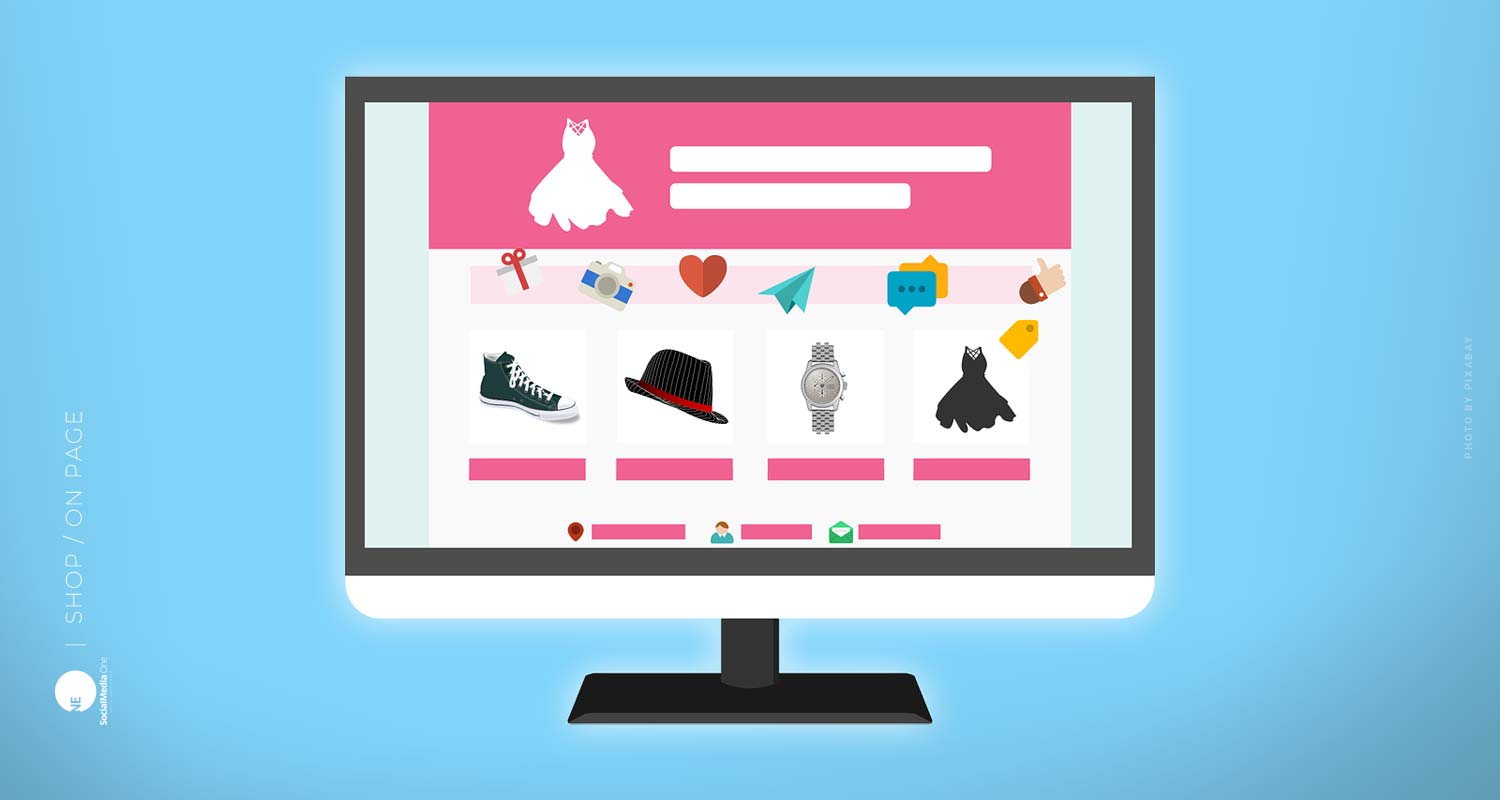 Risks in e-commerce – From our experience as an e-commerce agency, the biggest risk is tying yourself to software that is not very flexible for your own inventory management.
There are many providers on the Internet who, for example, charge a monthly fee for their own software, which quickly costs €500, €1,000 or even €2,000 a month; in a year, that's already €12,000 to €24,000 for an inflexible solution.
Of course, the amount is feasible for large companies, but there are many other disadvantages. Above all, the lack of flexibility for extensions. Possible system extensions have to be paid for and purchased at a high price.
E-commerce: Free, flexible, WordPress
For example, one of the biggest and most popular providers is WordPress in combination with WooCommerce.
However, if you want to start with e-commerce, you also need the right know-how in the company, i.e. an e-commerce manager who takes care of the administration of the system. This is very specialized know-how, because e-commerce has only been really big for 10 or 12 years. That's why the methods are constantly evolving, strategies are expanding and concepts are becoming more comprehensive, as are systems.
Just think of the diverse online marketing mix for search engine optimization, marketing in display advertising, e-mail funnels and much more. The larger your own company is, the more interesting it naturally becomes as an attack surface for hackers. Accordingly, the system must be well protected, not only because of your own product data, but of course also because of sensitive and personal information of your buyers, such as credit card data.
Software, merchandise management and payment providers
The possibilities and enhancements are increasing day by day. From real-time payment to automatic stock balancing, product variations and multi-level domains for online stores that work internationally, in multiple countries and languages.
You want to run Google Ads? How does advertising on Google actually work? Especially for the subsequent work with Google Ads it is important to have a very well structured and clean system. If hundreds or thousands of individual, small campaigns are later run against each other in the test, the data must be quickly available, neatly stored and of course also maintained; keyword pagespeed for good rankings.
Since this topic is very detailed, we have written an extra article for you here on advertising on Google with Google Ads, Remarketing and many more!
Read all about Google Ads here
Let create online store
Do you want to have a new online store created or completely rebuild your existing store? E-commerce agencies take care of that. From solutions like WordPress in combination with Woocommerce, Shopware and other online store providers, which each offer special features and modifications.
Choosing the right e-commerce agency also depends on many factors. However, the most important is the experience and best practice projects, so you can be sure that the agency has sufficient expertise in terms of collaboration, software, management, analysis, optimization and reporting.
In addition to the best practice projects, however, it is also a question of the size of the existing online stores. Depending on the system and server, online stores with more than 1,000, 10,000 or even a hundred thousand products require different, individually tailored solutions.
Besides the number of products, it is also about the number of visitors. Each new visitor requires server capacity, which must be provided. The more queries take place in parallel and at the same time, the faster the system is utilized to capacity. The worst case! The crash of your own e-commerce system is the greatest possible risk. After all, you lose cash with every minute. If such a server goes down at 2 a.m. on a Saturday morning, for example, it can sometimes take time for a technician to fix everything. Accordingly, it is also important to check the capacities of the e-commerce agency. Does the agency have sufficient staff and capacity? Not only for the creation, but also for such emergency situations.
Tips for e-commerce agency search
E-commerce agency needs experience with client projects, best practice case studies on media projects implemented to date.
Experience through previous stores in quantity (management of products)
Or complexity (payment providers, email marketing, search engine optimization…)
Sufficient capacities of employees and specialists for set-up and system support
Server capacities and emergency contacts (failure)
Analysis, optimization and reporting
Search engine optimization
The topic of search engine marketing includes not only Google Ads, but of course also search engine optimization (SEO). But what is SEO?
SEO companies specialize in creating unique content through content marketing. This content is so informative that it is ranked up by the search engine algorithm. The more individual and better such is designed, the further it rises. The big goal in search engine optimization is to reach the first place in Google and other search engines, such as Bing, Yahoo, Duck Duck Gogo or Startpage.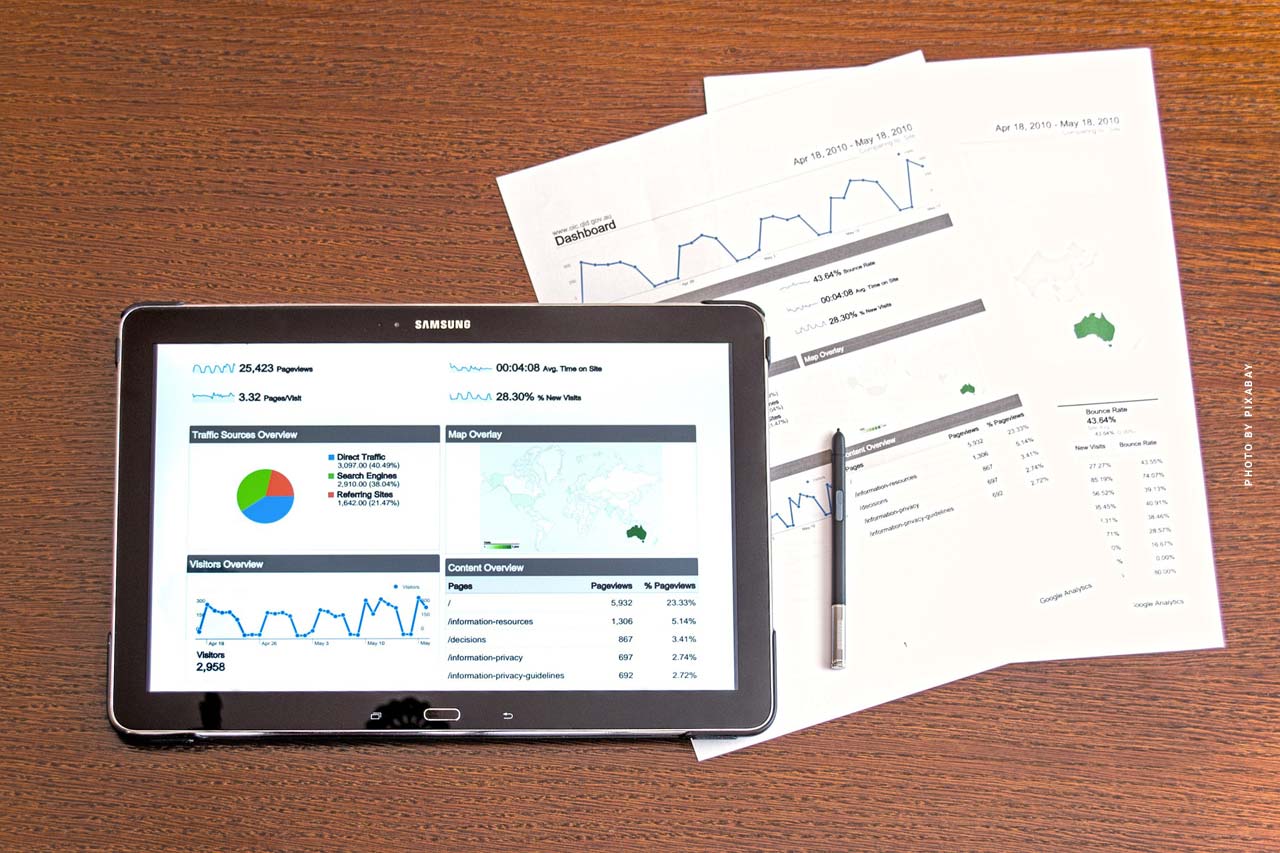 SEO, SEA and Ads
Search engine optimization is a long-term process that is usually built in 12, 24 or 36 months
Search engine analysis, or SEA for short, looks at the behavior of users on one's own website or in e-commerce
Ads are placed to get targeted reach quickly
Are you looking for a good company for your e-commerce search engine optimization? We have many recommendations for you, read more here in our top recommended search engine agencies in Germany.
After the store setup is set up, suitable software is found, the structure search engine is optimized, it goes to the active marketing!
E-commerce marketing strategies and measures
E-commerce strategy – marketing products is the core objective of any e-commerce marketing strategy.
In order to sell products online, targeted reach must be built up, through means such as organic reach, e.g. search engine optimization, or also through paid reach, e.g. through Google Ads. Of course, there are many more online marketing strategies, e.g. social media marketing, but also brand new, influencer marketing. Which method is really effective and which concept is worthwhile for your company?
Let's take a look at the different strategies in detail.
Online marketing strategies: trends become tools
In the past, the marketing mix was relatively straightforward, but digital possibilities mean that the marketing mix is constantly expanding. Thus, especially in online marketing, new trends are constantly emerging, which sooner or later become the typical tool.
Strategies differ depending on whether a goal is to be achieved in the long term or in the short term. In the long-term objective, search engine optimization in particular plays a major role in e-commerce. Short-term performance and sales bring paid reach, e.g. through Google Ads or through social ads.
Distinction between organic and paid reach
But what is the difference between organic and paid reach? To expand organic reach through search engine optimization, you need content marketing and accordingly new, informative and well-structured articles on a regular basis. They are submitted to the search engines through the so-called sitemap. Search engines then evaluate the individual pages based on the algorithm and compare them with the previous offerings of your competitors.
The better your content marketing is built and structured, the faster you can become the competition in online retail.
However, to beat existing competitors you need a certain number of pages. Depending on the industry, this varies from 500 to 10,000 individual pages and articles – a lot of work! Accordingly, the preparation takes a long time, after all, you must not only create the amount of the competitor, but also deliver more to be better ranked.
Competition + x
Accordingly, methods that build short-term reach are needed. The most effective way is through advertisements. Various methods are used to play them out extremely precisely, e.g. to a specific target group if certain interests and characteristics apply.
Remarketing in e-commerce: recurring advertisements
The ads can also be sent to visitors who have already interacted with your brand or product through so-called remarketing. For example, when visiting an online store. A user looks at a certain product, adds it to the shopping cart, but does not complete the sales process. These can be precisely segmented and targeted with the product in the subsequent remarketing campaign. The willingness to buy is accordingly much higher.
In a nutshell, these are the key e-commerce marketing strategies:
Google Ads campaigns and reporting
Social Ads on Facebook, YouTube and instagram
Search engine optimization for high rankings in search results
Strategies for referral marketing to backlinks
Remarketing campaign
Let's take a closer look at commerce marketing strategies for paid reach. Reach at the push of a button! This is exactly the secret of paid reach through Google Ads or social ads on Facebook, Instagram or YouTube.
Google Ads (Adwords) campaigns and reporting
Google Ads Advantages – The biggest advantage of Google Ads is the moment of the ad; immediately when users have a specific need or desire.
While all other marketing strategies aim to make the user first aware of a product, a Google ad plays itself in the moment when a user is actively looking for information or a product. Accordingly, no new interest needs to be generated in the user! He or she is already interested in the information or product. The big question is, which online store will he or she click on?
This is exactly where ads on Google come into play, because through them you can directly and immediately get to the top of the search engine! As you could already read in our article about Google Ads, what matters most is rank 1 in the search engine.
A majority of users, over 90%, click on the first offer
Individual advertisements are called campaigns.
So if you want to advertise on Google, you need excellent campaign management. Because every single campaign is tested so that the ads become more and more effective. Keyword campaign optimization. Social ads on Facebook, Instagram and YouTube work in the same way as Google Ads.
Are you interested in the topic of Google Ads? Read more about our Google Ads agency here.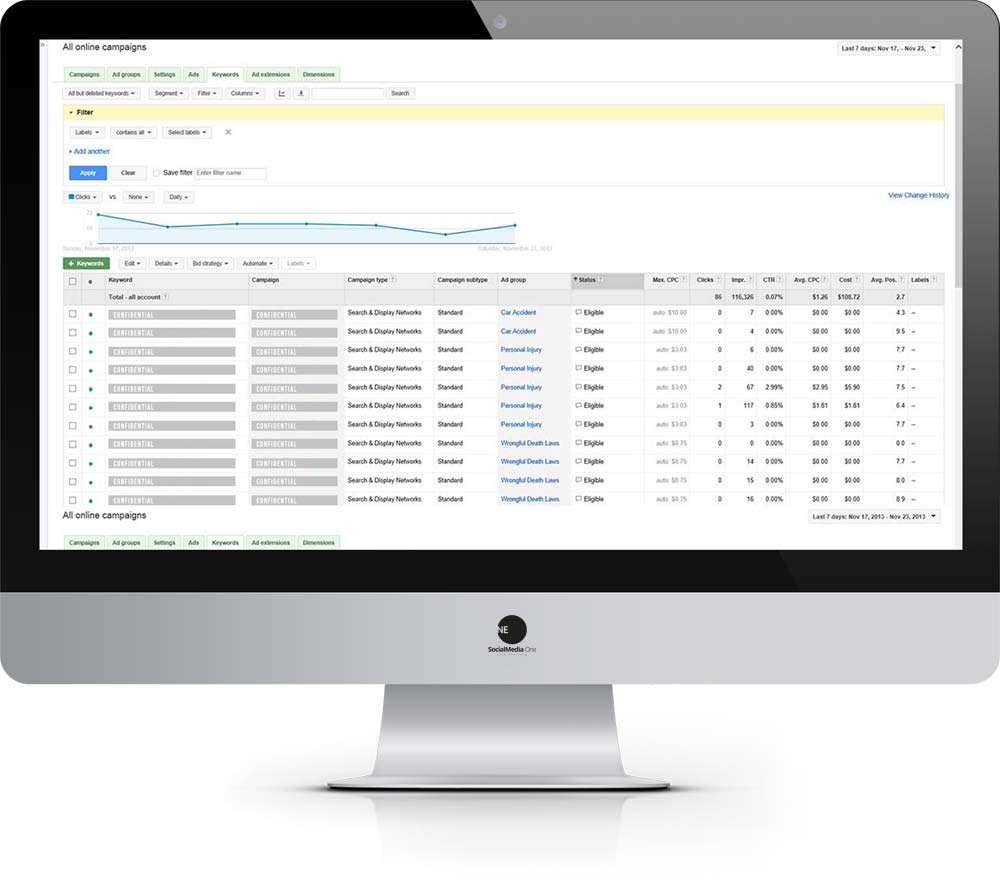 Social Ads on Facebook, YouTube and Instagram
Social media ads work from the structure and in principle just like advertising on Google. The most important thing is target groups and knowledge about their interests, demographic characteristics but also connections, e.g. to brands. The more information there is about the individual user, the better user groups can be formed from it, the so-called target groups in online marketing.
We have described in detail how such ads work in social networks in our article Facebook Ads. In the topic of social, there are a lot of technical terms and abbreviations that you have to get to know due to the strong American influence. CPC, CPM, retargeting, remarketing, pixel, lookalike audience, customer audience and many more.
Structure, example and best practice
The most important thing, however, is the target groups; they form the basis for the advertising to be played out. Depending on the demographic characteristics of a particular user, he or she will be served an ad.
For example, interests can be used to determine whether a person has a close connection to a particular sports brand, type of sport or something similar. Retailers of sports fashion can thus target these people specifically, e.g. with products for the new season. The winter campaign, for example, is even more precise. Here, people and target groups are specifically filtered out who have an interest in skiing, for example through certain athletes, brands or even events, or by following their fan pages or accounts. So we know that person XY has a strong connection to winter sports and accordingly also serves excellently as a target group for the new winter fashion in sports retail.
Not only for sports brands, regional and seasonal marketing is interesting for many industries.
This extremely precise addressing of people and target groups is what makes social ads so special for companies in e-commerce and, of course, also makes them indispensable as a strategy in online marketing.
It gets even more interesting with so-called remarketing campaigns. Here, it is no longer new users who are addressed, but users who have already dealt with your brand, your products or your service.
Remarketing campaigns
Remarketing campaigns – The absolute highlight of a remarketing campaign is that it no longer targets new people, but people who have already interacted with your brand, product or services.
Briefly explained, this could be, for example, a user who was interested in a particular property. Although this person has not clicked on the contact page, and accordingly has not made contact, he or she has shown interest in the property. Going deeper, several of these people can now be used. People who have spent an average of more than 60 seconds on the property and who have spent longer on it could also be potential buyers. Through remarketing, these people are now targeted again, e.g. through an ad within their own social media world on Facebook, Instagram, YouTube or even platforms such as LinkedIn.
The possibilities from Google Ads to Social Media Ads so extremely diverse and of course multi-faceted in the various methods and strategies that it is definitely recommended to hire an experienced and reputable agency.
We will advise you and show you how best to market your e-commerce in digital media. Contact us now, we look forward to your call or e-mail.
E-commerce agency
The tasks and services of an e-commerce agency are broadly based, but basically always form one big, central goal: building organic and paid reach through systematic action for more profit. With the right methods in the current online marketing mix, great success can be achieved and, most importantly, scalability can be driven. The more visibility, the more reach, the more attention for your brand, but also for your products and of course new product launches.
Consulting, workshops and management
Strategic consulting, conceptual support, graphic design but also workshops for employees, teams and operational management of marketing & communities, all this belongs to our tasks in e-commerce marketing. Through our experience and expertise as an e-commerce agency, we offer you first-class advice and modern strategies for the expansion of your e-commerce structures.
Contact and contact person
Questions about consulting, workshop, strategy development? And get in touch with our contacts now!
New! Native Ads: Recommendation instead of "advertising
Native ads (also called native display ads) refer to all paid advertising formats that are discreetly labeled as ads. So, simply put, native advertising is advertising that doesn't look like advertising. Native Ads offer small disadvantages, but mostly advantages. Did you know? According to a whitepaper by AppNexus, the CTR of native display ads is 8.8 times higher on average. According to Forbes, purchase intent increases by as much as 18% through native ads. We also always measure a higher CTR in our client projects. What does this have to do with? Personalization of content, storytelling and more discreet communication channels: referral marketing. Why Native Advertising? What is native advertising? What is native advertising?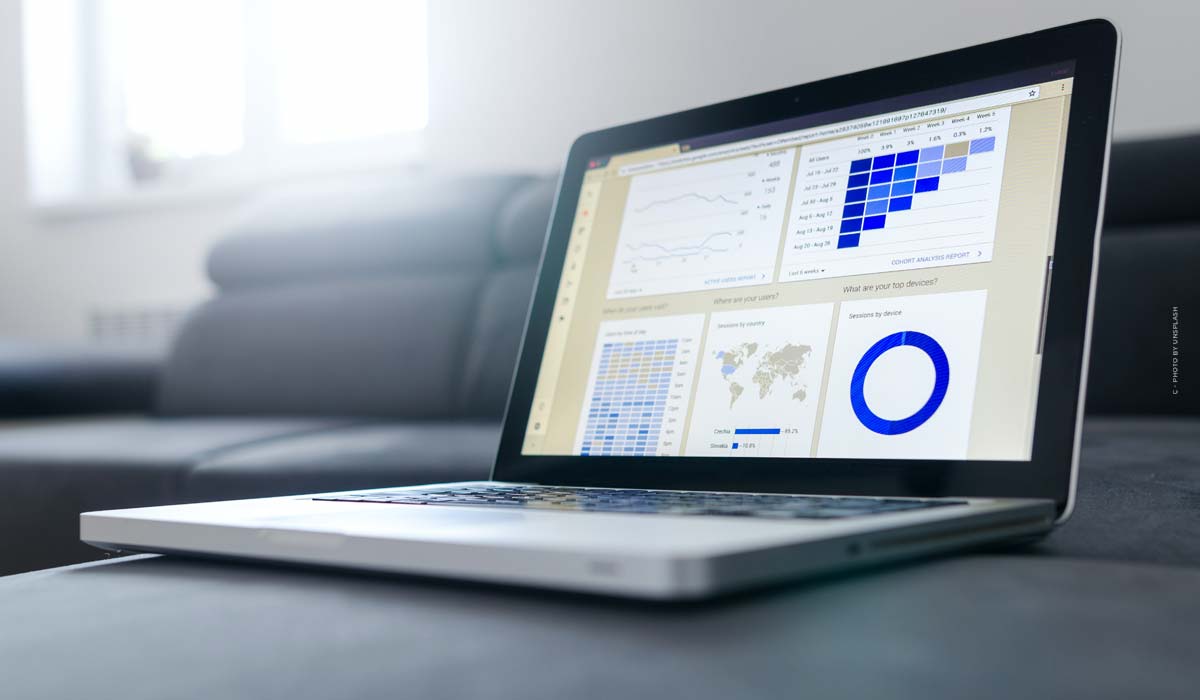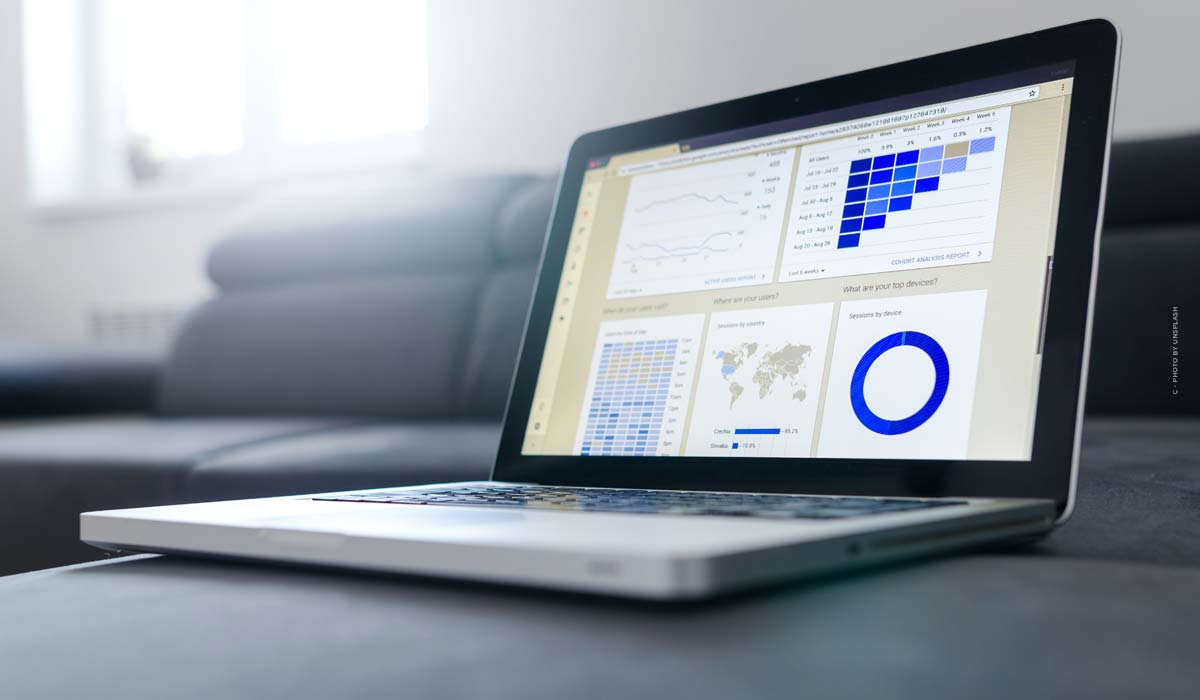 Instagram Shopping: Social Commerce
As a social network, Instagram has over 1 billion monthly active users. This makes Instagram the network with the highest engagement, even ahead of Facebook itself. Approximately 70% of Instagram users are under 35 years old. This is an extremely strong target group, also with a view to the future and the strategic development of the company's own brand. Products have been linkable on Instagram for about two years now. That's why this function has been an insider tip of our e-commerce agency for quite some time.
Previously, you had to create a Facebook store for this. Accordingly, the effort was too high for many, after all, their own store had to be connected to Facebook to then tag products on Instagram. Now everything is much easier, much more present.
Jobs: E-Commerce and Performance Marketing
You already have experience with e-commerce / performance marketing? And you are looking for new challenges? Perfect! Then support us and our customers in Performance Marketing. Find out more about us, vacancies and contact details for your application here:
Performance Marketing: Overview
Email marketing is a part of the overall performance marketing strategy.
Agency, sales closing strategy
Performance Marketing Agency – Performance marketing includes a mix of instruments from online marketing. We present you here all areas and advantages, step by step. You will get to know: Social Media, Email Marketing, Affiliates, Display and Native Advertising, but also Content Marketing, Search Engine Ads and last but not least Search Engine Optimization. Everything starts with the right strategy and a good performance marketing agency that understands your craft.