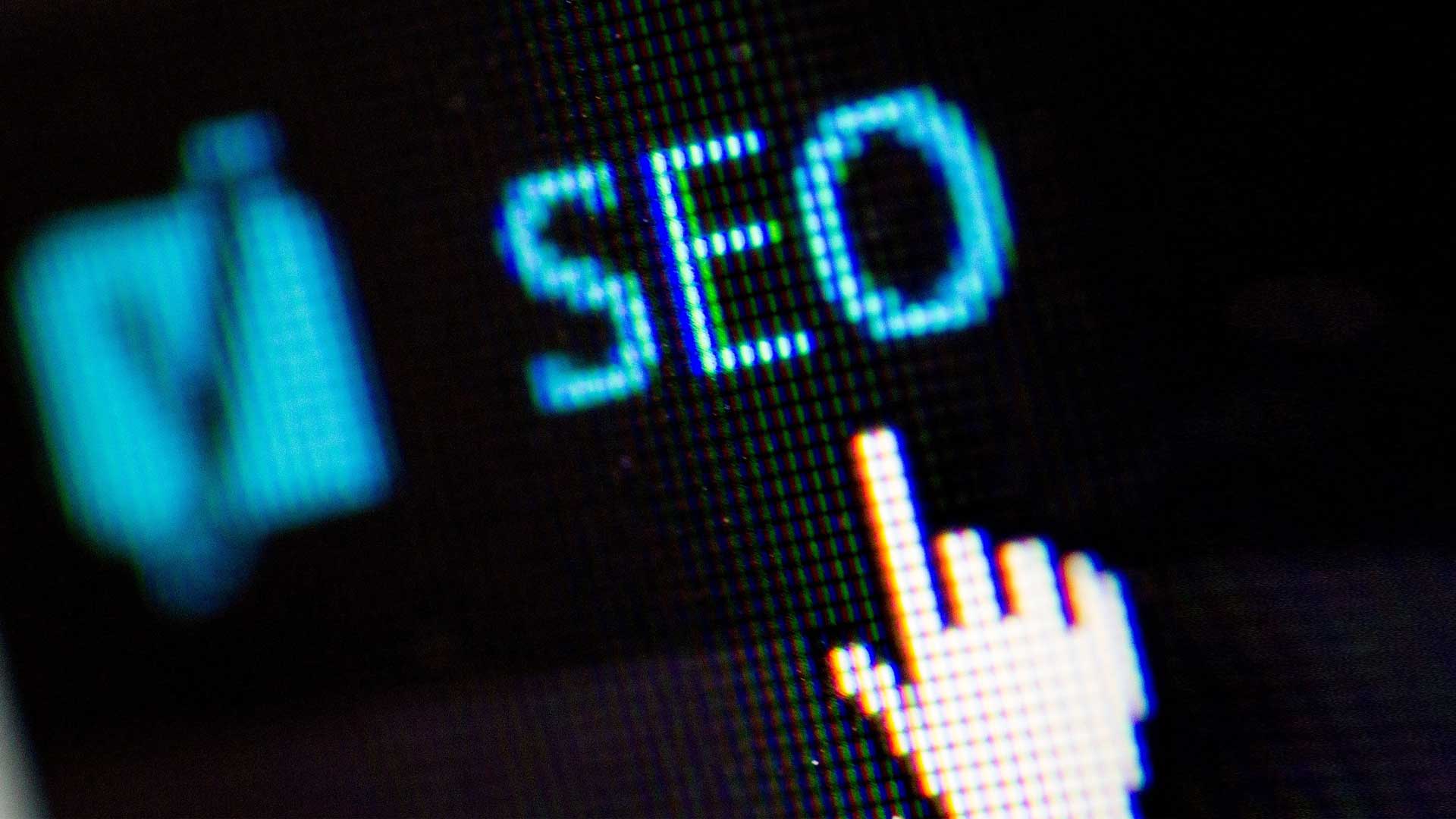 SEO text writing for Google, e-commerce in 6 episodes – Learn for free with videos
You needSEO for websites and in e-commerce. But how do you plan SEO texts, structure and long-term your own SEO strategy? After the many learnings around WordPress, the system installation but also the setup, we now come to the first part of the SEO texts. The A&O for you, before using software like Google Search, XOVI, etc., use your brain. Your planning, your "story", your writing style shape every article. Visitors read the content and decide within seconds whether an article is convincing or not.
SEO Texts Basic (1/6): Create a post – your first SEO text structure
In Part 1 of SEO Copywriting Basics, we take a look at basic planning on your part. This is how you build good SEO texts and images in the minds of visitors, instead of rejection.
Tip. You want to learn more about SEO optimization? Visit the Lukinski Masterclass!
Planning and writing texts – Video
Pictures say more than a thousand words! What do videos say then? Let's take a look at the first video on the topic of planning and writing SEO texts.
In this video, you'll learn:
Create post
Headlines
Heel length
Text length
Key points
Introduction
Category
Tags
Media Library
SEO Texts Basic (2/6): Word count, how many words does a SEO text have?!
How long does a good SEO text have to be? The amount of text is a big question mark for most. Even in 90% of all meetings, clients mainly ask questions about the amount of text that needs to be written so that a website or online store will be positioned high in the search engine. There is no blanket answer to this question. There are highly competitive industries like real estate but also less competitive areas like fishing, packaging or car dealerships. To know the right text length, you need to analyze the competition.
Analyze and plan text length – Video
In this video you will learn how to analyze competitor offers to develop a sense for the optimal text length of your articles. The more often you do this analysis, the faster and more confident you will become in your content planning.
My tip for good SEO texts (current)
Basic texts like definitions or wiki articles 300 to 500 words – in our real estate agent example the keyboard "Real Estate Transfer Tax ".
Important texts and keywords with 1.000 to 1.500 words – " Haus verkaufen privat Hamburg" (House for sale private Hamburg)
Central keywords with 3,000 words and more – in our example the keyword "Immobilienmakler Hamburg".
SEO Texts Basic (3/6): Create post – SEO text structure with Google.de
In the video "Creating a Post: SEO Basic" you learned how to plan good SEO texts basically, as a content creator and in the last instance, not only as a keyword analyst. First of all, it's about planning a good text that excites the readers and visitors and provides them with added value (i.e. new knowledge that they didn't have before). So that they stay long on your site and ideally read more articles and even better, they share the site with friends via social networks, other blogs and forums. Now we go to the first fine tuning of your SEO text planning. We supplement your thoughts, your red thread with information from Google.com. This way you will learn to create plans quickly, even without keyword software. Extremely practical, because you can set up good SEO text planning from anywhere and at any time. Even spontaneously in a client meeting, with a glance at the Google search box.
Optimize text planning with Google.com – Video
Before we take a look at keyboard software in the next video, learn how to use Google to quickly optimize your SEO text structure here.
In this video, you'll learn:
Structure and Keyword Optimization
Search box from Google.com
Use frequent search queries
SEO Texts Basic (4/6): Create post – SEO text structure with keyword analysis
In the video "Creating a Post: SEO Basics" you learned how to plan good SEO copy basically, as a content creator with your knowledge. In the second video "Creating a post: SEO by Keyword Relevance" was then about how to specifically improve SEO text structure with Google information. In this third video on the subsection SEO text structure you will learn for the first time about keyword software.
Optimize text planning with Xovi – Video
We use Xovi for our example. Xovi deals (important for this part) with the volume of search queries on google.de; the so-called "keyword analysis". Here you can see the search queries of the last 30 days at a glance and can thus estimate which keyboard or which the word chain, how often in demand. Accordingly, you can plan your texts and align them to these really searched keywords. Simply put, if you want to optimize for "real estate", you should not write about "living space", but clearly about "real estate", "house" and "condominium".
In this video, you'll learn:
Basic via XOVI (Sistrix, etc.)
Structure and Keyword Optimization
Keyword analysis by search volume
Integration in SEO text structure
Keyword relevance (frequent up)
SEO Texts Basic (5/6): Spider web and central keywords
In the next two videos, you'll learn how to build more complex SEO structures. So you leave the single text and come to the structure behind it. Using a simple example "fashion brands", I will show you the spider web structure in layers, e.g. for a fashion online shop. You have main pages, subpages and subpages of the subpages (satellites). So you win not only through text length, but also through structure and linking (keyword: internal page linking). So your online project will automatically become stronger and stronger.
Infographic spider web
Text

Spider web and central keywords – Video
Level 1 is your home page, your central point of contact for visitors. Your first level is supported by the second level. Level 2 are then articles for your keywords, in the example "Louis Vuitton", "Prada" or "Gucci". Level 2 is also supported by further satellites. Level 3 are more specific texts, for example "Louis Vuitton bag" or "Louis Vuitton sunglasses". If you have reached this level at some point, you can either go into the breadth, that is, open new topics, for example, "Diet" or go into depth "Louis Vuitton bag Neverfull".
Spiderweb
Create main page
Internal linking
Level 1: Home page – "Fashion
Level 2: Keywords – "Louis Vuitton
Level 3: Longtail – "Louis Vuitton Bag"
Level 4: Micro Longtail; useful for online shops and individual products – "Louis Vuitton bag Neverfull".
Level 5: Nano Longtail – "Louis Vuitton Bag Neverfull Outlet"
SEO Texts Basic (6/6): Satellite pages for the long tail
After our video on the topic of spider web structure and the construction of more complex SEO structures, today we take a look at satellite pages for the long tail. While pages for keywords in the second level are still relatively long, 1,000 to 1,500 words, the satellite pages in the third level are already much shorter and thus much faster to create. In this example, I'll show you how to build a quick supporter page with YouTube videos.
Satellite pages for the long tail – Video
Tip. The work is relatively simple and can therefore also be done by people who are not trained in content creation. For example, you can also introduce interns to the topic of content creation and teach them step by step.
Satellite pages
Level 1 – Fashion brands (main page)
Level 2 – Individual brands – Louis Vuitton (contribution)
Level 3 – Individual Brands Detail – Louis Vuitton Videos (Support Post)
Excursus WordPress: installation, set up (build website)
WordPress: Installation, Setup and SEO Texts – Learn the basics of WordPress and search engine optimization now for free with our new video series on Youtube. In 5 episodes you'll learn the basics of WordPress, around installation and setup. We continue with SEO text basics. Perfect for the self-employed, businesses but also employees who want to learn more. Have fun learning!
Learn SEO online: Podcast episode
You want to learn SEO? The first tip to learn SEO is our marketing podcast and in particular episode #8 What is SEO? shows you the 1×1 of search engine optimization for platforms like Google, Bing & Co. all 100% free on Spotify, iTunes & Co. We answer the most frequently asked questions of self-employed, companies and businesses that start with SEO: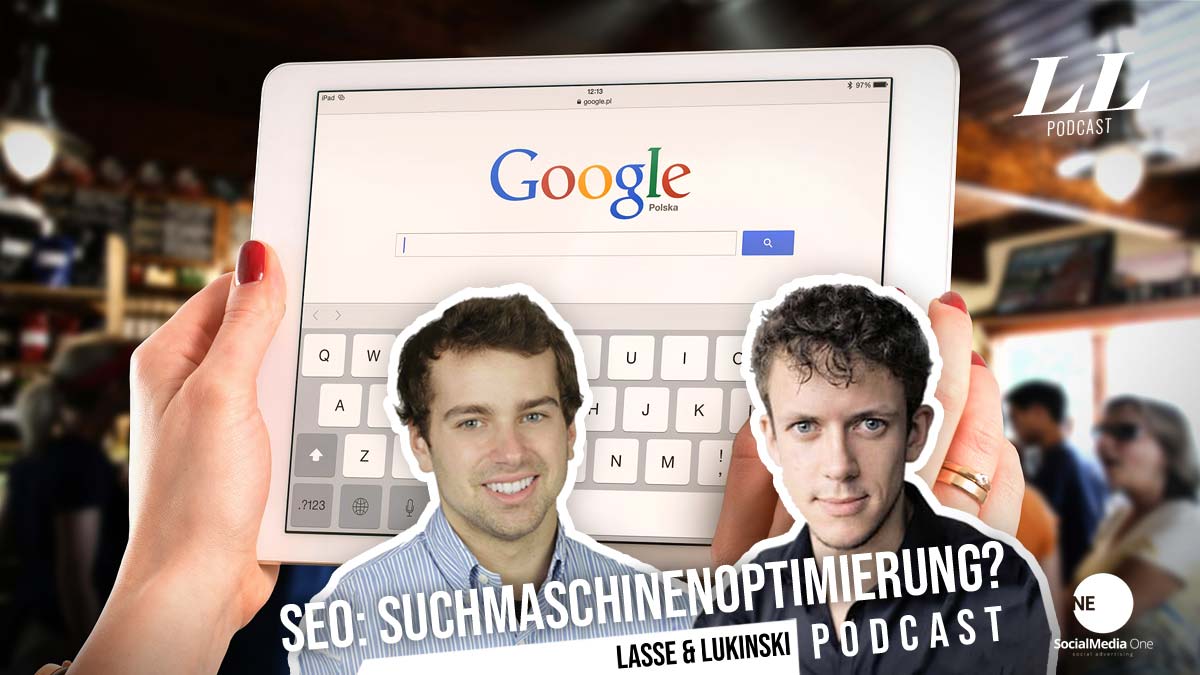 https://socialmediaagency.one/wp-content/uploads/2020/04/lukinski-online-marketing-masterclass-videos-lernen-kostenlos-seo-suchmaschinenoptimierung-google.jpg
1080
1920
Stephan Czaja
/wp-content/uploads/2023/01/social-media-one-logo-tiktok-instagram-youtube-facebook-marketing-1.svg
Stephan Czaja
2020-08-16 10:37:20
2021-04-08 13:37:13
SEO text writing for Google, e-commerce in 6 episodes – Learn for free with videos