TikTok Ads: Place advertisements
TikTok Advertising – You want to advertise on TikTok? Whether it's for the first time or to find a partner to optimize your ads: Here are real insights from our TikTok agency. First information about TikTok Ads, the strategy behind the ads, the different ad formats, costs and KPIs (key performance indicators). Social Ads on TikTok!
TikTok Performance Marketing
Organic and paid reach are unbeatable in combination. That's why we as an agency focus on the combination and the advantages of both forms of communication. For our clients with a focus on sales target and brand awareness.
Strategy for TikTok Ads
The path to successful performance campaigns with TikTok Ads:
Analysis actual / target; if necessary, set up advertising account
Facebook Ads Strategy
Concept, design and implementation
Set up campaign structure
Tests, learnings and continuous optimization
Monthly reporting with all KPIs
We are already providing support for our customers:
over 100.000 Euro TikTok Adspend per month
If you are wondering why, here is the answer!
Why TikTok Ads? Posting Boost
A lot of organic reach (viral) is usually only available for very, very creative ideas. However, this is not decided by a single person, but by the entire community. Success is more or less a matter of chance. Of course, chance is nothing for companies that have to plan operationally and strategically.
Organic mostly < 10% of the community / almost no strangers
A second aspect, social networks live on advertising revenue, accordingly, reach is not "free", it costs money. Even if your TikTok channel already has 50,000 followers, you usually only reach 3-8%.
Organic reach (average): 3-8% of the community
* Depending on the activity of the channel
Therefore, paid reach (advertising) in effect and efficiency can not be beaten by organic reach.
Ad in the TikTok app: example
Advantage: Reach, build targeted
Paid reach has the advantage that such an advertised post (boost) reaches people in the feed of the TikTok app who are not yet part of your community. For some brands that advertise on TikTok, brand awareness is the ultimate goal, for others newsletter signups, still others want online store sales.
The biggest advantage, however, is the exact targeting of users with advertisements, for example, according to interests or even location of the user.
Example: New sneaker collection
Let's start a simple example: Advertise to everyone or advertise to selected people? Defining specific target groups significantly increases the performance of TikTok Ads.
In the example, target group for a fashion brand (sports), respectively their new sneaker collection, available in the online store and as a special sale in the flagship store Berlin.
Target group A – "Young athletes":
Person 16-17 years, female, from Berlin with interest(s) for sports or competitor sneakers -> high purchase probability
Target group A gets their own ads, tailored to "their world".
In the second step, target group AA, the so-called "lookalike audience". In other words, people who are similar to target group A. For example, intersections in interests, place of residence, but age +/- 2 years.
Target group AA – Lookalike, "young athletes":
People who know our people (so probably have similar, sporting interests).
The individual advertisement (campaign) can therefore be tailored exactly by us to your specific target group. In factor time, medium, content, text and address.
All of this can be achieved with sufficient reach and the right content, the right methods and tools, which you will learn about in a moment.
Precisely address, generate attention, generate closure (followers, newsletter opt-in, salespeople in the store, etc.)
To this end, we draw up the strategy together with our customers.
Performance Ads: More than "advertising
How do TikTok Ads work? How to run TikTok Ads? As with all social networks, it's all about having a well thought out strategy, the right content and the different target audiences. The more mistakes are eliminated upfront, the faster your campaigns will get rolling.
Performance-oriented strategy mix:
Target group
Content / Campaigns
Tests
A/B Test: Campaign optimization through comparisons
For advertising to work, it needs a good strategy and measurement of success.
A central tool to measure the success of individual campaigns (target group A > ad A; target group A > ad B, etc.) we do A/B split tests. These compare the efficiency of ads in different target group clusters, as well as the right timing (times), media content (from text to video).
All this serves to constantly optimize your ads. The more effectively media budget is used, the higher the conversion (target fulfillment).
The more effective campaign is expanded, the less effective one is scaled back or even discontinued. In this way, you reach your target group more and more effectively over time and the efficiency of your advertising increases.
Now we could talk a lot more about campaign testing procedures, or even TikTok's algorithm. But at the end of the day, one thing is most important: targeted creativity.
Speaking of targeting, have you heard of remarketing?
Remarketing: Re-targeting of visitors
Do you want to keep track of visitors to your landing pages, website or online store? With remarketing, we can track your visitors and serve them ads again. So fit that we can even show product X in size Y and color Z (desired product).
Advantages upon advantages!
Place TikTok Ads
Use the whole screen on the smartphone.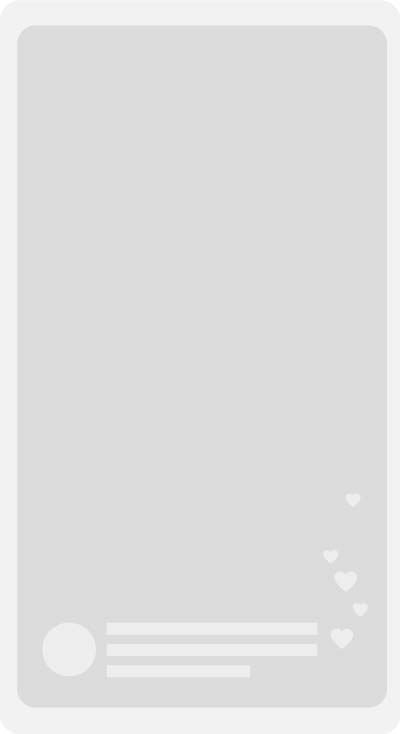 Directly in the feed of the TikToker: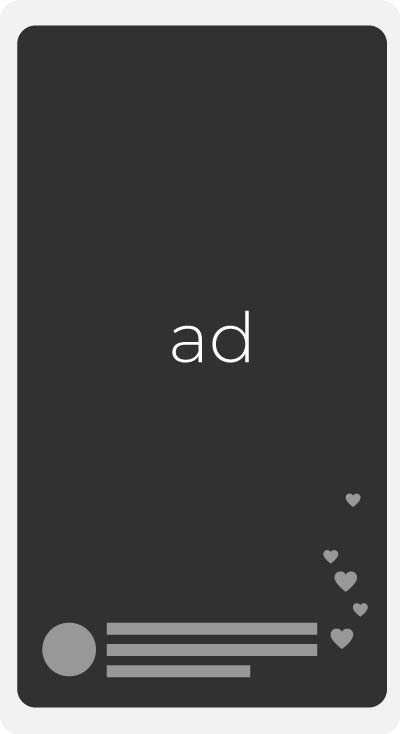 TikTok Agency
TikTok Marketing Agency – Have you ever heard of TikTok? TikTok is one of the newest social networks and maybe the successor for Instagram and Facebook. TikTok is the trend, especially among young people between 8- to 18-years-old, they are mainly present on TikTok. Already, the app for Android and iOS is #1 on the download charts in over 30 countries. Strong investments are now also being made in Europe.
Jobs: TikTok Ads Manager wanted!
You are looking for 1) a new job with challenges + great team and you have 2) already gained experience with social ads? Wonderful! Make a career at Social Media One, with our clients and the whole Performance Marketing team.
More about us, vacancies and contact details for your application can be found here: