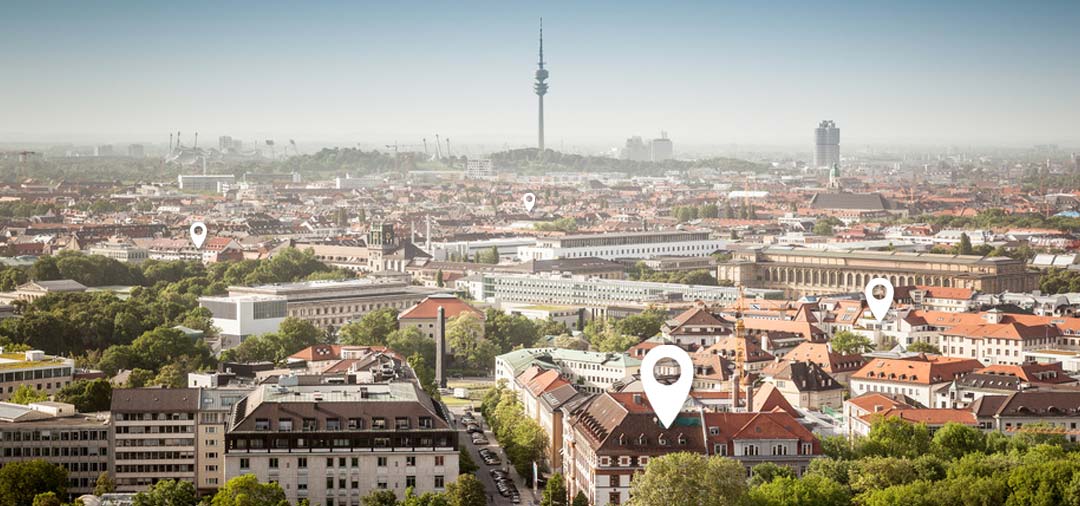 Organic reach – Facebook, Instagram, YouTube and Virality
Organic reach is one of the goals in social media management. Because organic reach is sustainable. Real people, real people who interact with their social media account. Most companies spend a lot of money on reach, because creating their own community requires a lot of creativity, time and work. For companies, brands and products it is of course even more difficult, because here the human component and the direct reference are missing. That's why social media postings have to be correspondingly emotional, creative, but also optimized in sales. Finding the right mix here, between added value for the user and sales figures for the company, is the great challenge social media managers face in everyday life at all times. Today we take a very detailed look at the topic of organic reach, content, virality and of course at the individual social networks such as Facebook, Instagram, TikTok and YouTube.
Facebook Instagram, YouTube and Virality
Range, so-called impressions, are digital gold. Comparable to the popular shopping street in the city centre, it is also important to be at the top in the marketplaces of the digital world. From search engine optimization to Google bit to analysis and optimization of your own social media channels. Social networks, in particular, are the key to opinion today. New trends, evaluations, reviews, but also Shitstorms, here the big topics of the future are forged. The better your placement, the more you can help shape the pool of ideas. This is not only about active setting of topics, but of course also about influencing new fashions. This is not about the fashion industry, but about fashion in a broader sense. Trends!
Are there any discount promotions or vouchers?
What new products will be launched soon?
What do the others say, are there reviews?
In order to be able to have an active weight in opinion, a certain performance is needed. Performance in social media means marketing, reach. The more range, the better! The bigger the community, the better! Because the bigger your community is, the less money you have to make available for the media budget and to place advertisements. If the own Community consists of for example 10,000 fans, one can reach over night 500 to 1,000 humans, without that are to be steered from advertising budget, without special production planning, with a simple photo . If this image goes virally, classic word-of-mouth propaganda, then the reach may even increase.
This is also where one of the most frequently asked questions is answered. Is there a difference between impressions and range? Both terms are the same statement. Range of coverage is the general term for all sightings. An impression is a single sighting and thus the word for the quantity. In a meeting with the customer one would say, "we have achieved a range of 7.2 million impressions!
Tip! Regular postings and interaction
If you want to increase your own reach, you should first make use of regular postings and regular interaction. Because organic reach grows out of your own community, the more people recommend your project, the better! Virality.
Our tip for building community and increasing reach, regular posting! On Facebook and Instagram, you should publish content three to seven times a week. If you have over seven postings a week, you can either expand to twice a day to reach 14 postings a week, or post additional stories. But don't worry, if you're at the beginning, an absolute 3 or 4 postings a week will do. On YouTube you should publish new videos at least once a week. Best with a fixed time, e.g. on Friday at 18.00 or on Sunday at 11.00. These are the most important tips we can give you to extend your reach. Then, of course, there are many other social networks that are used by very few companies. These include platforms such as LinkedIn, Twitter or TikTok. TikTok's relevance is clearly rising steeply, as young people in particular are very active here. The target group of the future!
Our second tip for community building, permanent interaction. When we are on the road as social media consultants in companies, we very often see that comments are left out, inquiries are not answered, reviews, what is that anyway? In fact, the issue is neglected by many and communities are often kept small accordingly. Even in very large companies, with over 1,000 employees, they often have 572 Facebook fans. Is that even possible?
Imagine a person taking an extra minute or two to send you a request. If you were at the point of sale, i.e. directly at the point of sale in the city centre, or in the industrial estate, would you reject a customer who takes two minutes for you and your product, or your brand? You would greet him kindly and ask if you could be of assistance. That's exactly what you should do digitally! That's why our second tip is to respond to likes and comments of your community. If it's just a simple "heart," or a "thank you for being there!"
Follower calculation: strategic perspective
Those who consider these two basic tips for social media marketing will gradually notice more and more successes. Always consider this formula if you do not have immediate success!
You have ten fans, you recommend two of them to friends, they become fans of you.
Every week you recommend Follower because of your good work, since you are diligent, the recommendation rate consistently remains at 20%, which also become followers of your channel:
Week 1: 12 followers
Week 14: 128 followers
Week 30: 2,373 followers
Week 60: 563,475 followers
In this theoretical model, after a little over a year, you would have already achieved more than half a million followers. Sounds good, doesn't it? Therefore, always see the long-term perspective and value your first 10, 100 and 1,000 followers accordingly.
Of course, the world is not perfect and half a million followers crack, not feasible for every company. Overall, however, it shows how one's own social media channel can develop strategically as a very important source in terms of organic reach. There are examples of best practice.
Organic range, a very complex subject. If you have mastered the basics, you can always improve specifically, especially in the use of videos instead of simple photos. If photos can express more than a thousand words, what does a whole video say? A lot! So let's take a look at organic reach and video marketing.
Videos and organic range
Video marketing has become extremely important thanks to the high data transfer rates that exist today through the 4G and 5G network. Meanwhile, 4K Ultra HD videos can easily be streamed with the smartphone in the city center. Accordingly, the content can become longer and the images more detailed. But not only the network technology is decisive, of course also the performance of the individual end devices. Smartphones today are small computers with processor power that makes a lot possible. Of course you can also watch high-resolution videos. Accordingly, social networks also prefer to play video content. You can take advantage of this in social media marketing. Because video content is perceived much more intensively by users, the messages are of course also placed much deeper in the memory.
The high art of video marketing lies in packaging content as simply as possible. This requires structure, but also compression. While image films, printed brochures, which provide information page by page and at the same time offer a lot of space, in social networks one usually only has a moment to convince the user of oneself.
How do you produce a video that catches the user's attention in the first three seconds?
Social media marketing is mainly about constant entertainment. Social media is used by people to distract themselves, to chat, or to experience and discover new things, such as new trends. Accordingly, the content must be prepared so that it reaches the target group.
When it comes to video marketing, we speak of advertising content. This does not necessarily mean that the video is a commercial, but in the end it is always about getting the user to do something. Either the brand should please, the user should share the video, or I like the press. Perhaps the user should also click on the link to go directly to the online shop, or become aware of the registration form for the newsletter and subscribe to it. For YouTube, Facebook and Instagram this means 10 to a maximum of 30 seconds of video material, fast cuts and text insertions, as the videos on the social media apps are usually played silently until the user actively decides to turn on the sound. When we talk about YouTube on this point, it's of course about advertisements that are specifically faded in in advance by other videos. Here also a tip in video marketing. Many companies use advertising on Facebook, Instagram and YouTube, it turns out more and more to a lucrative business. Here you can switch to the contents of your competitors in a targeted way. Very practical, because customers often inform themselves on social networks before buying, and of course very much on YouTube. Here are thousands of free videos, tests and comparisons on each topic, with detailed explanations.
Payed Range vs. Organic Range?
Buy organic range? What is the difference between paid range and organic range? Does it make a difference if I buy my range? The question has two different results:
How fast do you want to build up reach?
Do you have the financial means?
To the question, how quickly do you want to build reach? If you are counting on organic coverage, then you have to make long-term calculations. As you have seen from our example before, the number of fans increases exponentially as the number of referrals increases the more fans you have. If theoretically 30% regularly, i.e. once a month, talk about your brand with friends, then that's about 30 people with 100 fans, later 3,000 people with 10,000. However, if your goal is to need 3,000 people to actively talk about you right from the start, then paid coverage through advertisements and media budget is recommended. This allows you to build up a certain range quickly and in a targeted manner.
To the question, do you have the financial means? Paid range always costs money. Accordingly, you need an active fan page, an online shop, or extra landing pages. In addition to Social Media Management, Advertisement Management is also available. Therefore, the financial possibilities are a decisive factor for the question of organic or paid reach? With 10 € advertising budget per day, you don't really achieve much. Every company that wants to be active should provide at least a four-digit amount each month. In addition, the campaign will be set up and social media marketing will take place. After all, the views that are bought at a high price also have to convert. If, for example, you advertise your social media channel, but do not actively manage it yourself, many investments will be lost. And indeed, in everyday life it often happens that companies spend a lot of money on advertisements but don't spend a cent on community maintenance. The result is a high reach, but little conversion.
Combine Organic and Paid Range
It becomes even more effective when both aspects are combined. Organic reach comes from good community management, growth can be driven by advertisements, after all, they are still real people and real people, they only become aware of you through your digital flyer.
If you have a dedicated and motivated social media manager in your own team, we recommend that you work like the professionals right from the start. Both areas belong closely together. By paid range you increase the impressions.
The next time you post, you can reach these people without a media budget, free of charge, so to speak. The bigger your community is, the more people you can reach for free. Once the critical quantity has been exceeded, the chance of virality also increases. Because when 1,000 or 2,000 people find out about our new product overnight, it will be the subject of conversation, without an advertisement, of its own accord. The best recommendation marketing.
Software and automation
Our last tip, social media software! In our Social Media Blog you will find various articles on how to increase interaction on your own channel. Interaction ultimately means attention and thus again your big goal, organic reach. Social media software can replace much of the human work of the social media manager with programs such as licking photos and videos. Filters will precisely define everything to target groups that match your brand or product. Not only Likes, also comments can be scattered by software. It gets even better, even your postings can be planned in advance so that you take care of the editorial plan and content production once a month, and then the software automatically posts your selected photos and videos every day. Interaction despite holidays, holidays or weekends.
https://socialmediaagency.one/wp-content/uploads/2019/04/geotagging-ortsbestimmung-und-geotargeting-lokal-werbung-social-media-berlin-hamburg-muenchen-agentur-skyline.jpg
506
1080
Laura
/wp-content/uploads/2023/01/social-media-one-logo-tiktok-instagram-youtube-facebook-marketing-1.svg
Laura
2019-06-05 07:00:56
2021-04-07 18:49:33
Organic reach – Facebook, Instagram, YouTube and Virality