Today we would like to start together with you the introduction to the topic "Advertising on Google" or AdWords. CPC, CPM, AdWords, impressions, clicks, … many technical terms! We want to explain Google Ads today very simply, using the most frequently asked questions. How does advertising work on Google? How do I place ads on Google? What does Google AdWords really bring? As an agency for Google in the specific topic of advertising, target groups, targeting and marketing campaigns, we receive many questions every day. We have collected the most important ones and would like to answer them for you here. This is how advertising works on Google, search engine marketing (SEM), explained step by step.
Google AdWords for online shops
Google AdWords – Here we have important tips for successful advertising with Google Adwords and thus at the same time more turnover in the online shop. The online marketing mix is becoming increasingly complex. For E-Commerce there are meanwhile numerous possibilities to place digital advertisement. From organic to paid reach. But the most interesting for most online retailers is Google AdWords! Why and how, we clarify today on the basis of the most important questions, which reach us as Google AdWords agency.
Targets of Display-Ads
Typical targets for the use of display ads are for example
Improve product awareness
Advertise brand and brand awareness
Increase sales
Generate more leads
If you have more in-depth questions or concrete projects and concerns, then we look forward to your call or e-mail! We will advise you: Contact.
How does advertising on Google work?
The central advantage of advertising on Google is the extremely precise reachability of target groups.
Simply put, Google is one of the largest companies when it comes to user data. Not only data, from it many insights can be gained: Wishes, dreams, habits, probabilities.
What interests do users have? What do they want? Where do they come from? Which website do they visit? Which products do you look at in online shops? How much time do you spend on a specific topic, e.g. in an online blog? What friends do you have on social networks? Which groups do you have to follow? Google can answer all these questions and accordingly, users can be extremely accurate with advertisements.
The more precisely these ads are sent out (target group definition), the less budget has to be spent on the ad. This of course lowers the costs!
The playout of the advertisements then takes place on various websites, blogs and online shops in the Display Network. Not only that, ads are also displayed in apps, no matter whether Android or iOS end device. The technical term for this is the Display Network just mentioned.
Agencies that explicitly deal with the topic of Google Ads are there to define target groups, identify them, create campaigns, test them against each other and get the greatest possible success out of the ads. This is how you achieve your goals of "product awareness", "brand awareness", "sales increase" and "more leads".
Optimization of campaigns
CPC Bids (bid management)
Quality factors
Keyword pools
Account structure
Campaign settings
Conversion and landing page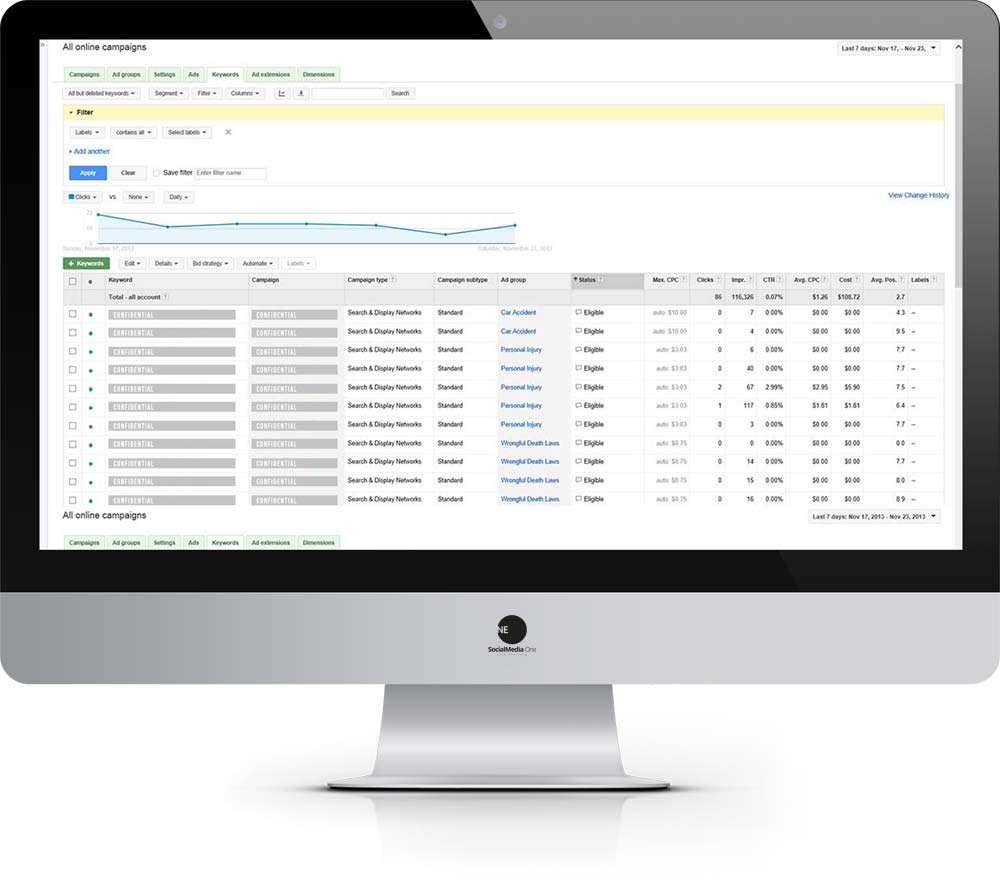 Remarketing / retargeting of visitors
But it gets even better, through remarketing and retargeting, visitors to your own website or online shop can be easily reached again by online merchants. Whoever does not decide to buy directly, but leaves the shopping cart or even just the product page, will be redirected to the product by remarketing. An ingenious marketing tool!
So the user is not lost if he cancels or leaves his own online shop. He or she is immediately and accurately captured during the visit and packed into a further segmented target group. This way, individual stages can be created within campaigns, e.g. people who have visited your online shop, put a product in the shopping cart but did not order it! Exactly the same product, with photo, description is now played out. Within the search engine but also in the Display Network, if desired.
Retargeting thus enables the targeted, renewed reaching of a specific user or user group with a specific product, regardless of whether it is physical or digital.
Reaching target groups: minimizing wastage
As just described, however, certain target groups can also be created. For example, the persons who have placed a product in the shopping cart. However, it is also possible to reach the users who have viewed a certain product. Users can also be segmented according to their length of stay. Anyone who was on the online shop for more than a minute is saved separately, because the interest was high. The more precise the target groups, the cheaper the advertisements become in the end.
Depending on this, individual and personalized advertisements can be created. These address the persons by the already known product even more exactly, which increases the potential willingness to buy. This is the big secret of target groups behind advertising on Google.
A/B Tests and success optimization: personalization of advertising
The big advantage in digital marketing, especially with and on Google, are the flexible possibilities.
This includes, for example, the testing of different ads (so-called A/B tests or split tests). In the past, in classical advertising, e.g. with posters, designs were decided in lengthy processes and finally printed, placarded – unchangeably – a thousand times. Whoever places advertising on Google can adjust his ads permanently, 24 hours a day, 7 days a week. Personalization is the big magic word. The more personalized such an ad is, the more For are the sales generated by the ad.
Good agencies therefore permanently test different ads against each other. These tests differ, e.g. in the formulation, the text layout, the type of words, the length of the words, … All forms and variations are tested against each other to filter the most effective ads.
The CPC is used as a key figure. CPC means cost per click, i.e. the costs incurred for one click. Depending on the campaign, you pay primarily not for the impressions (amount of ads), but for the actual clicks.
Conversion: Sales, leads & Co.
Good conversion, bad conversion? In online marketing, conversion stands for a "conclusion" (sale, newsletter, workshop, etc.). Should I conclude a deal, it doesn't always have to be a sale of a product. Conversion is also the entry in a newsletter or the registration for a webinar (free video online course). Depending on this, the key figures used to measure success also differ, such as the CPC just described.
Analysis and evaluation in monitoring
The permanent analysis of such different tests running against each other to check the effectiveness of individual campaigns is what makes ads so efficient after the first run for tests on Google.
In online marketing, this form of analysis brings completely new possibilities and, of course, detailed statements about successes and failures. Here again a small comparison to classical poster campaigns: Key figures were hardly verifiable here! With an advertisement on Google, you can even recognize the age of the buyers, and you also get information about people who did not buy, such as interests, place of residence and much more.
For such a detailed analysis one would have assigned in former times still another expensive Marktforschungsinstitut, today there are the numbers free house!
Due to the constant and extremely detailed analyses, the monitoring at the end of the process is of course also extremely sophisticated, which in turn enables the customer to receive a short but meaningful report.
Advertising optimisation
The better the initial target groups are organized, the more accurate the retargeting of individual products, the better the tests, the better the conversion, the better the analysis and monitoring, the better the ads! Good agencies make sure that the key figures are always optimal and that your media budgets are used efficiently.

How do I place advertising on Google? Of course, as one of the largest companies in the world, Google offers its own system for placing advertisements. In this Google Ad Manager, which is definitely very complex for beginners, all possible settings and configurations can be made.
What does Google Ads do?
What does Google AdWords really do? This is the question that is asked in many marketing departments, in many companies, by many employees! Because in online marketing mix there are now numerous possibilities for sales promotion. From content marketing to influencer marketing, Social Media Marketing to Social Media Advertising, article placements in blogs and magazines, search engine optimization, the possibilities are so diverse.
Google Ads allow you to advertise your own products and services online, but how efficient are ads on Google?
As you will see later on in the best practice example of click behaviour or heatmap of search engine results, a large part of the active clicks and interactions is limited especially to the top rankings. This is exactly where advertisements like Google Ads are placed. For the normal user it is recognizable that it is an advertisement, but it plays no role in the active search for the user. Accordingly, it is particularly popular to click on the first place, whether advertisement or not.
Fast results, buy fast!
Google Ads fit into the normal everyday life of people, they are not a disturbing popup, but in the first, quick perception a recommendation from a renowned brand, Google. In addition, the recommendation comes from Google, the largest search engine in the world, a brand that is highly trusted by its users. This is the answer to the question, how does advertising work on Google? A strong algorithm that meets the needs and desires of the users, a strong brand that is trusted and the typical click behaviour, fast results, little comparison. By placing advertisements you can quickly bring your company to the top rankings.
This makes good ads an extremely successful model in online marketing!
What is a Google AdWords campaign?
Google AdWords campaigns are targeted at the search results in the Google search engine.
The biggest search engine in the world
First of all, to the biggest and ultimate advantage of Google as an advertising platform, the majority of all search queries in the world are made through Google.
In many countries of the world the word "googeln" is a technical term in its own right for the online search for information. Billions of people want to know every day, what is the best dog food? What is the weather like in New York? Ladies T-shirt trends? Recommendation vacation Italy? Lawyer divorce? Search queries are as diverse as the users themselves, Google filters billions of web pages and sorts them through the extremely smart algorithm in a form that has enabled Google to become one of the top companies in the world.
This is why Google is so interesting as a platform for companies. Extremely wide reach, targeted at specific user groups, personalized the ads.
Enterprises the advertisement on Google switch, use AdWords. The program for advertisements on Google. Whoever advertises here will be shown on the first places in the search engine.
Advertisement on the first places
The first places are extremely coveted, not only in search engines, but also in recommendation lists. No matter if it is a printed magazine in the lifestyle and living area or a super digital Instagram site with many followers. Recommendation marketing is always a strong method to convince people of your product or service. Accordingly, a good ranking and recommendation lists but also in search engines is worth so much. The one above is important! This is exactly how the principle and concept behind Google Adwords works. You can now see how extremely the click behaviour is concentrated on the first places in Click behaviour and heatmap.
Click behaviour and heatmap
If you look at the click behaviour and eye movement on the Google homepage, as here in our best practice, you will quickly see that especially the top positions in the search engine have a very high frequency. The majority of clicks happen right here on the first rankings. This listing is accordingly valuable.
Believe it or not, we also receive very simply formulated inquiries, which ultimately contain an interesting core. E.g. this one, "What does an ad on Google Search mean?" In fact, ads on Google are differentiated according to two different factors, on the one hand the impressions, i.e. the ad in the search results and the clicks, i.e. an active interaction leading to your own website or online shop.
Impressions express the number of people who have seen your website or online shop in search results. However, this does not yet lead to an active action or interaction. Only a click makes them active. At the end of the process, clicks are paid for, and the costs and prices are charged accordingly.
Costs are incurred with each individual click. The more people click on the advertisement, the more media budget is spent. In the end, the key figures are the clicks, how many people went to the online project and what kind of interaction did they have afterwards? Did they look at a specific product? Was a product perhaps even placed in the shopping cart? Was the purchase process already triggered but then cancelled?
You are already back to the topic of advertisement optimization around target groups and target group segmentation. The more precisely the actions on your own website or in the online shop are tracked, the more precisely ads can be played out on Google afterwards.
Unconsciously, many people in online marketing would of course immediately think, different offers are compared by the visitor – no! In fact, it is so that we usually accept the first offer. Who e.g. works together with a search engine company, knows how difficult it is to get on place one. But in the end it is all that counts! Because almost nobody looks at page 2 in the search results, 90% stay on page 1, and not even one in ten people even go as far as to look at the second page with search results. A whole 68% even stay only at the first 5 rankings of the first pages.
Page 1 and top 5 is everything
Accordingly, there is only one goal, placement on the top places! This can be achieved either by spending on search engine optimization (long-term) or by buying direct results (short-term) through Google AdWords.
What does impressions on Google mean?
Two key figures are particularly important if you deal with advertising more often. Impressions and clicks. What is the difference?
Basically, the whole process also focuses on the search results, following a user's search query. The user sees the search results, which usually consist of 10 recommendations, sorted in the ranking from 1 to 10, on page 2 one finds further recommendations, from rank 11 to 20 and so on.
Impression and click – the difference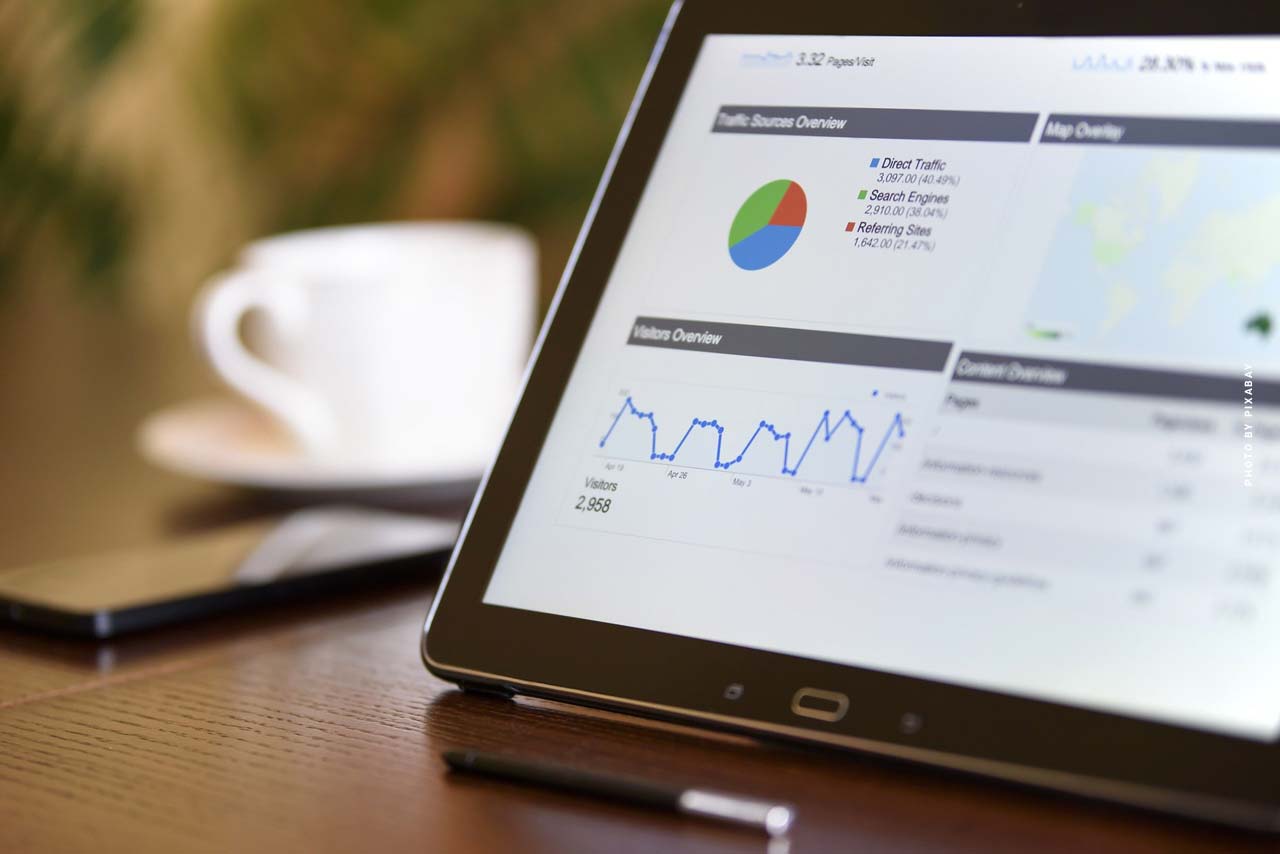 Impressions: Display in search results
Impressions – Every time a user sees your website or online shop within the search results, it is an impression. This means that your company was displayed 1x.
Clicks: reference and visit
Clicks – The clicks are important, because only through the active click the user lands on your website or in the online shop.
In the area of Google Ads but also in the search engine optimization, we therefore focus especially on these two key figures. In search engine optimization, the average placement is then added, because here organic traffic is built up through content marketing. That sounds good, doesn't it? But where is the disadvantage? Content marketing is always a long-term project, every single page has to be written and new articles have to be published constantly.
With Google Ads you can skip this long way and place your product or service directly on the first places in the search results. The big goal in search engine optimization is reached within a few minutes – that is the big advantage. This is what makes Google Ads so popular with companies and a real success model in online marketing.
How much does an advertisement on Google cost?
How much does an ad on Google cost? Costs and prices the most interesting question for many who are looking for a good Google Ads Agency, How much does such an advertisement cost at all? And how much does advertising cost in comparison, e.g. on Facebook? Not only in online marketing there is competition, of course also in the classic media, for example TV advertising. In larger projects it is also about questions like "How much does a Super Bowl advertisement cost" or on a smaller scale, "How much does advertising on ZDF, RTL, Pro7 and Co. cost?
Different advertising formats compete against each other and in the end it is all about the evaluation and assessment of the different channels. Which advertising channel promises the most effective use, the most attention and the most sales?
The big question for many, what does an ad on Google cost?
Price calculation: advertising spaces and competition
Advertising rates are extremely individual, depending on the industry you are in with your company, who you want to reach and what competition you have in your particular field. Topics like finance, holidays, hotels, real estate,… are burdened with high competition. Accordingly, this requires smart concepts and strategies to get the necessary extra attention in the search engine and among the competition. To give you an insight into how much an ad costs on Google, we would like to give you a small insight into different areas and industries.
Here you can see the click price for certain search queries. But you can also see the difference in the spelling. Briefly described: You book advertising spaces (individual keywords) with Google AdWords. The less advertising spaces are available, the higher the price. As you can see in the example "Buy a house Berlin" compared to "Buy a house Berlin" – 50% saved!
"Buy a house Berlin" with 9,900 searches per month is at 1.10€ / click
"Buying a house in Berlin" with 1,000 searches per month is at 1.19€ / click
"Berlin Haus kaufen" with 720 searches per month is only 0,55€ / click
Those who manage to reach 10,000 visitors per month, can reach 120,000 visitors per year. 120,000 clicks that do not have to be financed by paid advertising. Accordingly, search engine optimization pays off extremely in the long run.
120.000 visitors per year at an average of 0,92€ / click = 110.400€ equivalent
A good SEO project, which attracts 120,000 visitors each over 5 years, reaches a total of 600,000 people, an equivalent of 552,000 €.
Save money in the long run through SEO? This is how search engine optimization (SEO) works
Clear advantage of Google Ads
But here again lies the most obvious and greatest benefit of Google Ads in relation to advertising, such as being placed on TV or posters. The users are directly on the offer with one click. Even better, in the run-up they have actively carried out a search query themselves, so they are currently in a phase of interest, need and desire. With a poster or TV advertising, this interest has yet to be generated!
User has performed search query on his own
Recommendation at the moment of active interest
Desire for interest does not have to be generated first, as with posters or TV advertising, but also a large part of the social ads if they are not well configured
Key figures: Comparison by KPI
There are so many different ways to reach people! But how do you compare the different advertising measures with each other?
For new campaigns, but also entire new strategies, ways have to be found to inform people. Classical marketing! The ways to Rome are different, but in the end it is always about reaching people, to activate and inform them. From the message from the public relations department to the new product launch in the online shop.
CPM: costs to reach 1.000 people
In order to be able to compare the different media, the "thousand contact price", or CPM or costs per mille, i.e. the cost to reach 1,000 people, is used for evaluation and comparison.
How do you start a Google Ads strategy?
Who decides to run Google Ads or AdWords on a professional level, needs a good strategy!
The ad strategy is worked out together with the agency. First of all it is about a first, short conversation and the naming of the most important goals on your part. In the next step, the agency conducts an initial brainstorming on your brand. In a subsequent workshop, concrete goals are named and strategic paths are ultimately developed.
Strategic development includes e.g. prioritizing but also categorizing products. This is known from classic business administration, e.g. from the categorization of A, B and C products. From products make up only a small part of the assortment, but deserve a large part of the attention, e.g. because they serve as PR carriers, as well as a certain product from a certain brand like the world-famous "Billy shelf" a Swedish furniture brand. Certain areas have a focus as such, e.g. brand names, certain brand products or even bestsellers.
After identifying the most important products, how does it go in depth. No matter if you have 1.000 or 2.000 links, a good Google AdWords agency makes sure that you have a presence in the biggest search engine in the world! Every single product, every single link and every single page is optimized, using keywords, semantics but also attention-grabbers such as capital letters, arrows or discounts.
The deeper you go into the topic, the more complex and broad the subject areas that have to be considered in AdWords to display Google Ads. From the first meeting and the workshop with the agency to the finished strategy, campaign set-up, optimization and expansion, monitoring and reporting. To ensure that your company is always up to date and therefore state-of-the-art, working with an agency is the recommendation for professional Google Ads Management.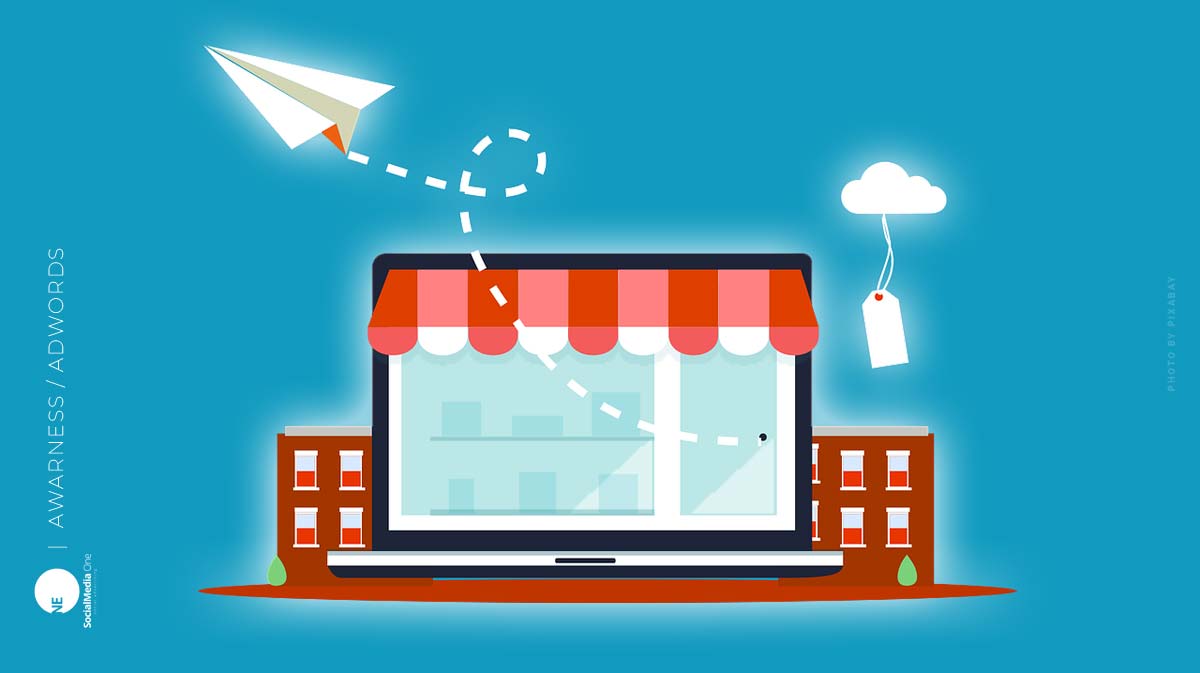 Google Ads Agency
Want to place ads on Google? Then you are exactly right with us! We help you with the conception, strategy and implementation of your advertisements and campaigns.
Consulting, workshop and strategy
With many recommendations and experience we create campaigns for our customers. We do not focus on quantity, but on quality. Consulting is therefore one of our main pillars, as is the development of strategy papers and, of course, the subsequent campaign implementation for our customers. From nationally active e-commerce to international, multilingual systems. We guarantee performance and solid performance.
Advertising, campaigns and search engine marketing (SEM)
We place advertisements and campaigns, we analyse the results and optimise them so that they become more and more efficient.
Contact and contact person
Questions about consulting, workshop, strategy development? And get in touch with our contact persons now:
https://socialmediaagency.one/wp-content/uploads/2020/02/google-adwords-ads-agentur-marketing-suchmaschine-google-werbung-geschaeft-bekannt-machen-hilf-experten-infografik.jpg
673
1200
Laura
/wp-content/uploads/2021/02/social-media-one-agency-marketing-strategy-brand-strategie-marke-agentur-youtube-instagram-tiktok-facebook-seo-logo.gif
Laura
2020-02-23 07:03:47
2021-04-07 18:50:06
Google AdWords Agency: Search Engine Marketing, Campaigns And Ads