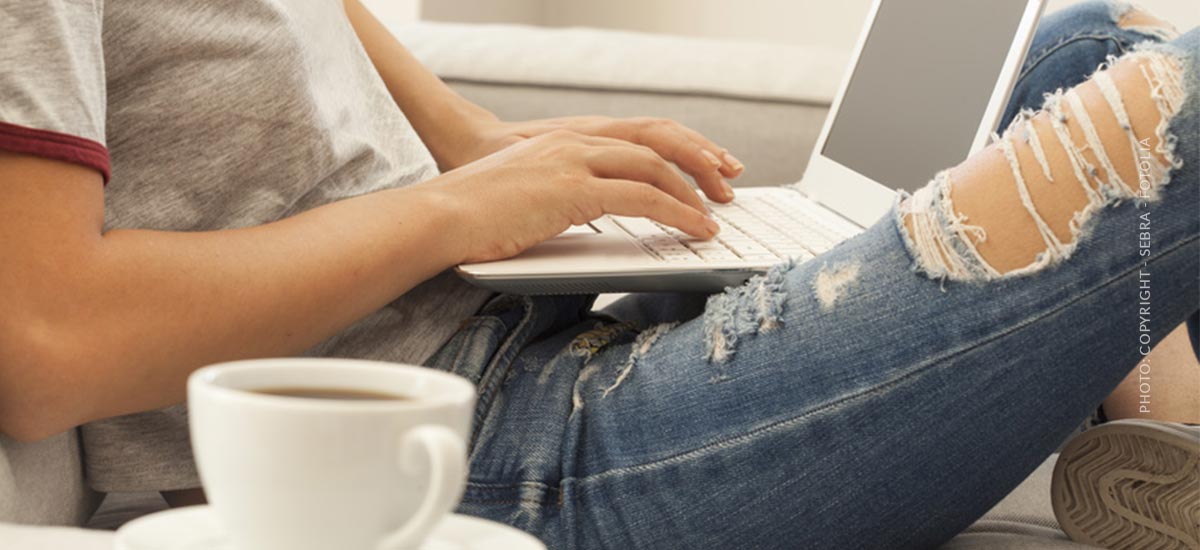 Interaction Rate (Engagement) – Definition and Tips for Improvement
Interaction Rate (Engagement) – Definition and Tips for Improvement
Interaction rate and user engagement play a major role in two areas in particular. On the one hand, in monitoring, i.e. the measurement and evaluation of success following campaigns. On the other hand, the interaction rate or commitment is a decisive factor in the pricing of influencers or their social media channels. The calculation of the formula is different, because of course agencies but also companies weight the individual positions themselves. But let's start at the beginning, with the basic definition and calculation of the interaction rate.
Definition of the interaction rate
By definition, the interaction rate is the quantity of reactions to the quantity of sightings. With the use of technical terms one would say the views in relation to the interaction. This results in the commitment, i.e. the interaction rate.
What makes the interaction rate so important? In many social media networks there are many fake accounts, ghost accounts and of course bought likes and comments in addition to the many real accounts. The interaction rate, in particular distributed over several postings, i.e. taking into account several publications, not just one, provides information about how active the own community is. For example, if you have bought subscribers, their interaction rate will decrease because these channels will never interact with your own social media channel. Purchased subscribers are usually bots or individuals who have a variety of so-called ghost accounts. With this you can link pages whose owners had bought fans before.
The interaction rate is therefore a quality indicator, which can of course also be bypassed. Who buys e.g. not only subscribers but also still purposefully Likes buys, these over several hours and days distributed, in addition also still English-language comments in addition buys, is on the first, fast way difficult as Fake account to identify. Nevertheless, the interaction rate is a first indicator for the quality of the social media channel. Because the targeted purchase of subscribers, likes and comments, systematically and daily distributed, is very complex and of course also expensive. This is why the quality control of influencers by an experienced social media agency is so important for clients and campaigns.
Calculation of the interaction rate
The formula for calculating the interaction rate is not complicated and easy to remember. The only variable in the formula is the weighting of the comments. You could easily add up the likes and comments. But the question is, how important are individual comments? A Like is given quickly. But for a comment you have to take your time, think about what you're writing and of course you're also to be seen more publicly than with a simple like. Many factors that make the sending of comments more important not only for customers, but of course also for the algorithm of social networks. The more time users invest in interaction, the more valuable it is in itself. Accordingly, the comments are weighted differently depending on the agency and company.
The basic formula for calculating the interaction rate is this:
( Likes + Comments x 5 ) / Views = Commitment
You can adjust the value x 5 as desired, upwards or downwards.
Examples for measuring success or monitoring
Provided that all channels are purchased at the same price, the interaction rates can be directly compared with each other. After a social media campaign, the different participants, bloggers and influencers, can be compared with each other based on the interaction rate. The higher the interaction rate, the better.
Influencer AA with interaction rate of 2.34 %
Influencer AB with interaction rate of 3.15 %
Influencer AC with interaction rate of 2.63 %
…
Influencer B had the best interaction values in our small comparison and would therefore remain booked for further campaigns. Influencers who tend to have a lower click rate would not receive a follow-up booking.
Example for the purchase of Sponsored Postings
Advertising on Instagram, Facebook and YouTube is more popular than ever. Numerous brands invest in social media campaigns and, of course, in influencer marketing. The purchase price for social media postings, especially for the various parameters, from celebrity to organizational effort for micro influencers, many do not know the exact prices for influencers and sponsor postings.
If you want to calculate prices online, you can fortunately find good online price calculators. One of the most popular price calculators for Instagram Postings is currently Influencer Fee. Here you can calculate the prices of sponsored postings for free.
Also with this Instagram price calculator the interaction rate is the basis for the calculation.
Prices on YouTube
Prices on YouTube are always the most expensive for sponsored posts compared to other social networks. Why is that? YouTube videos are on the one hand more complex to create, which means that there is less competition, as for example with Instagram or TikTok. This means that special topics can be dealt with much more effectively. On the other hand, postings on networks such as Facebook, Instagram and TikTok usually have a half-life of 24 hours to 7 days. After that, the postings lost their relevance. Youtube, on the other hand, brings videos with an age of five, six or even seven years to many search queries. This means that whoever manages to place a product or a topic on YouTube will collect long-term success for it. This makes placement in YouTube videos correspondingly more expensive.
Prices on Instagram and Facebook
Currently, the media purchase prices on Instagram and Facebook are relatively the same. On average, they range from 10% to 30% of the equivalent YouTube budget. If you plan your campaign for Instagram or Facebook, you will be able to book a higher reach for the same budget. In addition, there are of course other subtleties that should be considered when shopping. On Instagram it is not possible to place links within the postings. This makes subsequent reporting and monitoring more difficult. If you need exact key figures, you should access Facebook. But here comes the next variable, the target group. Roughly speaking, people over the age of 30 can be reached very well on Facebook, people under the age of 30 on Instagram. If you want to reach users under the age of 18, you should use TikTok.
Prices on TikTok
TikTok is currently the absolute insider tip for working with influencers who want to reach a young target group. From 6 years to 16 years one has here the largest number of persons, meanwhile the user space extends however also a little towards 18, 19 years. Due to the novelty, the prices are still a little cheaper in relation to Instagram or YouTube, which is naturally also because the target group is not yet as powerful as a 50-year-old person on Facebook, a 30-year-old person on YouTube or a 25-year-old person on Instagram. Accordingly, you can be more creative as a company and also do a few tests to gain experience within the current, youngest target group.
In conclusion, the interaction rate or commitment is an indispensable point for success in social media marketing, but also in influencer marketing. If you have more questions on the subject, you will find many free posts and tips on the subject of interaction rates in our social media blog.
https://socialmediaagency.one/wp-content/uploads/2018/12/benachrichtigung-notification-push-message-nachricht-direktnachricht-definition-whatsapp-wiki.jpg
550
1200
Laura
/wp-content/uploads/2023/01/social-media-one-logo-tiktok-instagram-youtube-facebook-marketing-1.svg
Laura
2019-06-02 07:00:26
2021-04-07 18:49:33
Interaction Rate (Engagement) – Definition and Tips for Improvement