Instagram Ads: run ads
Instagram advertising – you want to reach people under 34? Then Instagram is the easiest and fastest way to get attention! Learn insights from our Instagram agency here, with info on Insta Ads, the strategy behind the ads, the different ad formats, costs and key performance indicators (KPI). Social Ads on Instagram!
Instagram Performance Marketing
Advantage Instagram – Instagram reaches an affluent target group, currently around 20 to 35 years, young people and middle-aged people. A perfect target group, for pretty much everything! Travel from hotels to cruises, furnishings, cars, insurance, the big question is, how do you get great reach for your ideas?
Organic and paid reach are unbeatable in combination.
Because in fact, your content can be "as good as it is", you are subject to certain limits of the algorithm. On the one hand, your company channel is in competition with millions of private channels that constantly publish new content, even at night and on weekends, completely free of charge. For another: Instagram lives by selling reach.
More precisely, switch advertising. A real disadvantage. But also a strong advantage, if done right! Because, you can use user data (age, place of residence, interests, …) for your ads.
Even if your Instagram channel already has 100,000 followers, organically you will only reach 3-8%.
Organic reach (average): 3-8% of the community.
* Depending on the activity of the channel
Conversely, that means 92-97% of the community didn't see the post (too much content competition on Instagram).
Booster. Promoted posts for + X reach
So the ideal mix is the combination of organic reach and paid reach. This means that good content is additionally promoted and thus reaches more users on Instagram.
Such a promoted post (boost) reaches 1) a large part of your community and 2) even more right, additional users in TikTok. People who may have had touches with your brand before, but also people who have never been in contact with your brand. This is how you can build your community! Or use the reach and sell directly in the online store. It's up to you!
Ad placement on Instagram: Simplified
Ads in the Instagram feed or as an Instagram Story. Tip! Also in connection with Social Selling and your Instagram Shop.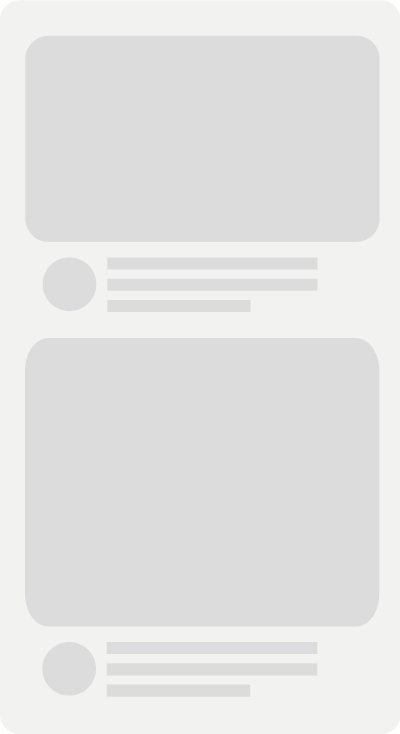 Your experts for Instagram advertising:
Instagram Ad Strategy: Why an Agency?
The A&O in goal setting:
Qualitative

and

quantitative coverage
Conversion (closings)
The "what" is defined, objectives. The next question, how is it possible to achieve these goals? Here we come to the Instagram Ad strategy.
Reach alone, does not guarantee conversion (sales, etc.)
How do Instagram Ads work? There are posts and there are "promoted posts". A promoted post gets media budget X and you get reach Y in return.
The more efficient the strategy, the more profit
But …. if it's "only" about reach, but you could also do advertising like in the past, with posters or flyer distribution. What makes Instagram (the big advantage):
Targeting = reach users, by interests, age, etc.
So if you combine 1) reach and 2) targeting, you have extremely low wastage. Even better, well running campaigns (individual ads), you can allocate more budget and thus use scaling effects.
Contributions promoted:
To make ads and individual campaigns (specific ads for specific target groups) even more effective, Instagram (or meta) uses user data about its users. Very simple parameters are, for example, the place of residence, age or interests. Of course, Instagram knows extremely much about its users, after all, data is collected and gathered! Day and night.
With such promoted posts, new ideas can reach millions of people overnight.
Content first: competition and attention
But as I said, reach isn't everything, once you reach a person, it's all about attention and quick persuasion. After all, the next video from your favorite influencer or friend is just a single swipe away.
Content first! Content is king. For users, but also for Instagram's algorithm. As you may see yourself daily on Instagram, there are hundreds of possibilities in content creation, from animated gifs, created in the agency, to extensive photo shoots or even entire documentaries, e.g. for YouTube (with Amazon Music).
Whether eye-catching photo production, video production or creative output in texts, only with the right "bait", you can catch users. Here, the strategy development, but also production, is about videos and photos, but also descriptions, the emoji use, text in the image or video.
Attention in seconds: Example clickbait
Speaking of bait, have you ever heard of "clickbait"? This is, simply explained, about the quick generation of attention, through lurid headlines. Clickbait ("bait") attracts attention, with just a few words. E.g.:
"This product have changed lives!" (holding a product) – many users now want to know what it's all about
"Crass! 14kg in 2 weeks with ….." – with what? Already more users click on the advertised post
Through such small tools, the click-through rate is of course once again extremely increased. Especially in relation to boring image and video descriptions.
Optimization: Example A/B tests
Another tool that brings many advantages: optimization of advertisements. Again, a simple example for you: you advertise a photo (e.g. a product from the online store) and after months you wonder why the sales figures are not right. The first questions:
Have you ever tested another product photo?
Have you ever tested a video?
Have you ever played out the ad to only a certain age group?
Have you tested female and male audiences against each other?
…
This is how we get into optimization and A/B testing.
A/B test to increase efficiency
A/B tests contribute to constant optimization of advertisements. Because parameters are constantly changing and content is becoming "known". To ensure that advertising always remains attractive and efficient, different media content on Instagram is tested against each other, as are different target groups, times and other parameters.
A/B tests thus compare parameters to increase efficiency.
For example:
Compare target groups

Age groups
Interests
Places like place of residence, place of stay, frequent places, …
…

Compare media content

Photo
Galleries
Videos like short videos to documentaries

Test emotions
Compare texts

In-Photo, In-Video
Descriptions
Emojis
…

Periods compare
…
Within the target group alone there are so many testing opportunities, just think of the combination of age, location and interest.
In case you're wondering, do I need to post hundreds of photos and videos on my Instagram channel? No, so-called dark posts do this job. These special media and posts are only visible to the target audience of the ad. They are not published on your own Instagram channel.
Local Ads to Global Campaign
Simply put, ideal for you! Even for an insurance brokerage office (which otherwise would not be trusted Insta Ads), with local reference, radius of 1, 2 kilometers in the district, can perfectly use such information and methods for Ads.
You can reach families (e.g., via the interest "first baby"), but you can also additionally narrow down age and places of residence. Accordingly, a target group could be set up like this:
Age: 20 to 26 years
Residence: Hamburg
Interests: Babies, first baby
Here we come right back to the beginning, the possibilities are so many, media budget it burned quickly. Accordingly, it is important to achieve the right mix of optimization and performance. So in the end only the most effective ads remain.
And already, the sales deals through ads on Instagram are true.
After strategy, reach, content and optimization, there is monitoring to measure the results of the individual campaigns.
Reporting and Analytics: Monitoring
Social media monitoring looks at various key performance indicators (KPIs). Ultimately, however, it is always about conversion (achieving certain business goals [followers to sales in the store]), or the conversion rate in %. In addition, there are CPM (cost per 1,000 ads) and CPC (cost per click).
These and other metrics are also important for the efficiency of your Instagram advertising.
KPIs (performance targets) for Instagram include:
Conversion rate (goals achieved)
Engagement rate (interaction)
Mentions (mark)
Impressions (page views)
CPM (cost per 1,000 ads)
CPC (cost per click).
Our social media consultants will keep you constantly up to date.
Tracking in e-commerce: Tracking sales
Targets can even be "connected" to your e-commerce(pixels) so that all results are accurately trackable. Yet another advantage!
Through the pixel, more precisely Facebook Pixel, which you have installed on your website or in your online store, you can register visitors if they are users of the Instagram app at the same time. Accordingly, you can send ads extremely accurately, even to individual people who have already visited your store through an Instagram Ad.
Embed pixels in e-commerce (landing pages, etc.)
Track sellers (also started)
Sales abandonment in the shopping cart: Re-targeting example
Let's say someone looked at a Prada bag in the online store, even added it to the shopping cart, but then abandoned it. This single user can now be approached again, with exactly the same Prada bag. Thanks to an ad, directly in the feed of the Instagram app.
Again, only one of the advantages!
Technical term: Re-targeting – Addressing users again individually, specifically with content > Increase sales rate
But other metrics, such as engagement rate(interaction) in likes, comments or even direct messages, mentions (tagging), impressions (page views) for clicks to the online store are also among the typical KPIs that are important for ads on Instagram.
Get to know us!
Examples, opportunities, costs for Instagram
How much does it cost to advertise on Instagram?
Key figures such as CPM (cost per 1000 views) are decisive. But also important is the CPC (cost per click), which you have already learned about in monitoring. When it comes to reach and brand awareness, many calculate primarily with the simple formula:
For how much money, do I get what range?
But this price is never the same. There are several parameters, a big one is the competition. The more competitors place ads on a particular topic, the more expensive the ad space becomes. The more is earned, the more is paid. Accordingly, click prices vary from a few cents to double-digit, hear euro amounts.
As a rule, however, click prices range between ~ 0.20 euros and 20 euro amounts (purely media budget), very simplified. At the same time, a click price is not always what matters. Especially when it comes to brand awareness.
The range between beauty product, luxury trip, e-car or insurance is huge
It's best to get advice directly before you waste a lot of energy, time and media budget.
Speaking of which, do you know why many companies ask? "We've been doing Instagram ourselves so far, but we're not having any success" – which is a shame when large sums of money have already been invested.
Media budget: costs but no conversion?
A huge advantage, advertising on Instagram can theoretically anyone. All you need is an Instagram account and an associated Facebook account. But: Where there is light, there is also shadow.
Risk: Make ads yourself
The barrier to placing ads on Instagram is so low that you can easily and quickly spend money on ads. Everything looks easy, but after a few weeks or months, many ad projects are discontinued if the performance is not right.
This is exactly where you quickly realize: the work has to be done by a professional.
Functions, A/B testing, pixels and targeting
The possibilities of advertising on Instagram are so diverse that I can quickly burn a lot of media budget. In addition, new features are constantly being added and even new social networks to which young target groups migrate, such as Twitch (focus on gaming) or TitTok (general).
In particular, targeted reach building, using the methods you're about to learn, is so important to a successful strategy – one that pays off at the end of the month (cost of acquisition, relative to profit per customer).
Save time and money, with our Instagram agency:
Run Instagram Ads
Ad as Instagram Story
Ads in Instagram feed
Ad as Instagram Story
Use the whole screen on the smartphone (Stories):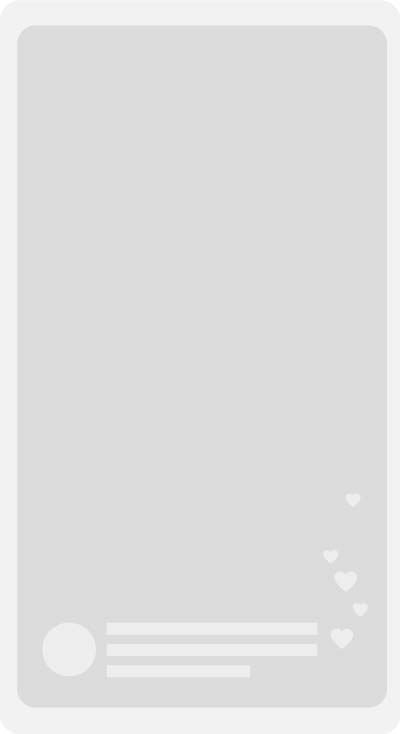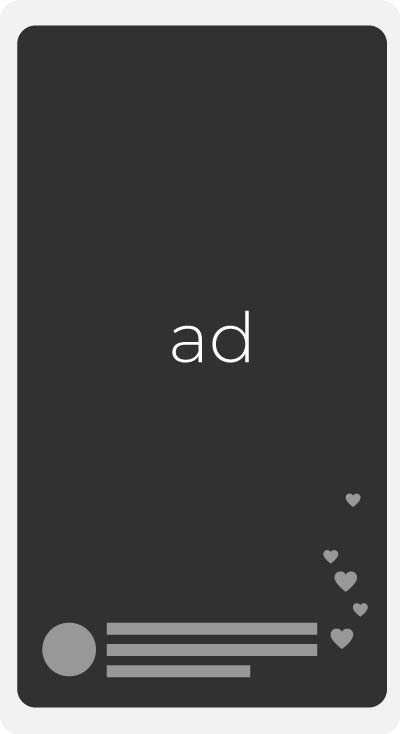 Ads in Instagram feed
Or in the feed of Instagram users: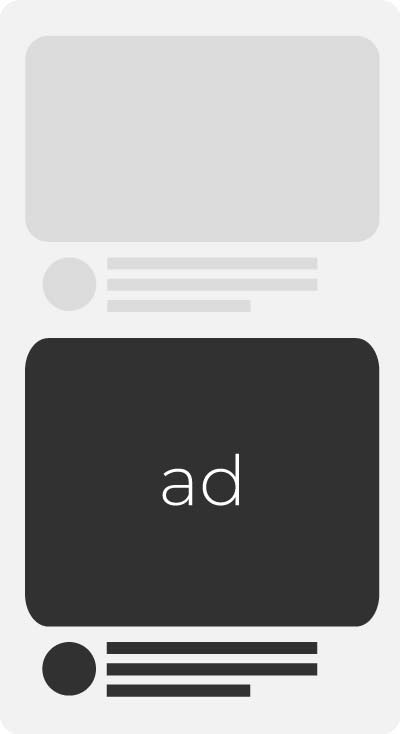 Instagram agency
Instagram Marketing – Today it is one of the leading social networks. With more than a billion users around the world, Instagram stands for various themes such as lifestyle, fashion, perfume, jewelry, home, pets, travel and much more. The more relevant the social network becomes, the more (competitors) want to play along. The more players there are in the field, the less space there is for each individual.
Jobs: Instagram Ads Manager wanted!
You are looking for 1) a new job with challenges + great team and you have 2) already gained experience with social ads? Wonderful! Make a career at Social Media One, with our clients and the whole Performance Marketing team.
More about us, vacancies and contact details for your application can be found here: