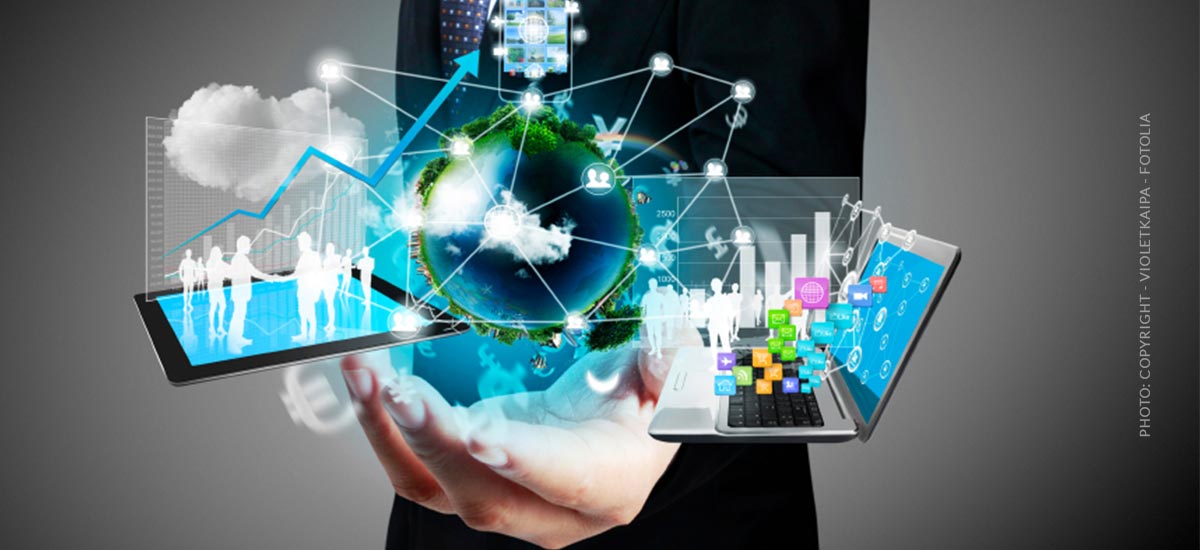 Big Data – Algorithm and analysis of large data easily explained
Big data refers to the automatic processing of large data. In social networks such as YouTube, Instagram and Facebook, but also TikTok, LinkedIn and many other networks, the processing of large amounts of data plays the central role. Not only for advertisers but in general for the algorithm of search engines. Because search engines want to see the content they like. To ensure this, the algorithms of social networks have to process the many billions of data that are generated every hour. This requires large computer networks, server farms and, of course, experts.
The Algorithm and Big Data
Every hour, years of video footage are published on YouTube alone. So every day, we've been recording an almost human history. From the small video from the garden, up to the travel blog. The amount of data is gigantic, plus likes, comments and of course shared content. All this needs to be organized and managed. Of course, people can't do that anymore, but have to take over software programs, the infamous algorithm of search engines.
Data analyses help users
In particular, the users of social networks want when you open your app or browser, directly information, news and content that really interest them. From friends, people you follow yourself, e.g. celebrities, athletes or stars, but also news from all over the world. Of course there is also the big criticism here, because through the algorithm we only get information that we like anyway, plurality of information gets lost. But that's another subject! By processing the data in real time, information is made available worldwide, so users from Germany can watch videos of Iranian protests directly. Through these large data analyses, social networks have changed the world lastingly. This shows how important Big Data is for our world.
Big Data for advertisers
If you focus on paid reach in social networks, the user data is of course absolute gold for you!
Who has which brands affinity?
How many people live in my catchment area with relevant interests?
Who moves in certain regions or locations?
How many people at a certain age can I reach?
All these questions, which one would have had to investigate in former times still laboriously even in statistics and studies as Social Media manager or advertising agency, get one today freely from few Klicks in its advertisement manager. It is even possible to place live advertisements, e.g. when an event is taking place in a certain part of the city, potentially interested people can be directly advertised at the push of a button. All from your smartphone, if you want.
Data analysis and software
The analysis of large data not only takes place internally within the group, but of course some software companies have also placed themselves around the analysis of large data. For example, even for the most advanced methods, such as influencer marketing. Here are analysis tools that tell you how the blogger's community is structured. The community first circle, that is, direct fans and followers and, of course, the second circle, that is, friends who in turn see shared content, comments or likes their friends from the first circle. Thus, brand affinities can be very precisely defined in order, for example, to recommend the best influencers for the mobility sector to customers from the automotive industry. Big Data has changed the world of advertising.
Big Data explained in 3 minutes
The most important facts
Big Data refers to the automatic processing of data
Softwares regulate the surplus of information and data on the Internet and filter out important or interesting information for you
For advertisers, user data is particularly important, as it allows the target group to be quickly located
https://socialmediaagency.one/wp-content/uploads/2018/12/big-data-daten-social-media-soziale-netzwerke-analytic-tools-facebook-algorythm.jpg
550
1200
Laura
/wp-content/uploads/2023/01/social-media-one-logo-tiktok-instagram-youtube-facebook-marketing-1.svg
Laura
2018-12-30 08:00:46
2021-04-07 18:49:11
Big Data – Algorithm and analysis of large data easily explained