Social Media Agency: Hamburg
Social Media Agency Hamburg: – Hamburg, port city, international location, many cultures and many ideas! Accordingly, the competition for companies in Hamburg is as great as in hardly any other city, even when it comes to social media marketing. Because every single minute thousands of photos are uploaded, thousands of messages are sent, plus hundreds of videos, no matter which social network. Standing out from the crowd, building reach and awareness, that's the big goal in social media marketing. The better the strategy, the greater the success. Get to know the work of our social media agency on this page.
Social Media Marketing: Quickly explained
Social media has the primary goal of building your own community. Directly addressing interested parties, brand fans, instead of expensive advertising that is widely distributed. The path to such an active, own community is planned in the social media strategy.
Social media marketing in Hamburg, but also throughout Germany, needs one thing above all, the right strategy.
Such a social media strategy includes various sub-areas, it is not only about the different social networks. Brand positioning, communication strategy, target groups, split testing (comparison of different methods, content on efficiency, in relation to individual target groups), social media ads, and much more.
These four social networks are currently the most important for our Hamburg customers:
We look forward to your enquiry, ideas and perhaps the first joint workshop on social media strategy.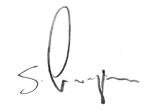 Stephan M. Czaja, Owner
Hamburg: Key figures
Companies from Hamburg, but also companies that want to generate fans or followers in Hamburg, find a strong target group in Hamburg that is also open to new ideas. Accordingly, Hamburg is one of the locations in Germany when it comes to innovation. Due to the large publishing houses, media houses but also fashion, tourism, a very own microcosm has formed in Hamburg. With 1.8 million inhabitants in the city alone, there is great potential in Wandsbeck, Hamburg-Nord, Mitte, Altona and Eimsbüttel.
The great advantage of social media marketing, the extremely exact address. You can, for example, learn even later, with social media ads only address people in the Hamburg city area. You can also select individual districts, or only people who are visiting and are currently in the HafenCity.
Agency: Analysis, concept and community – setting goals
Analysis (in the workshop) – A look at the industry, product(s), target group(s) is the first step so that our social media experts understand exactly what makes your brand, your company, your product range or even the individual product, each in relation to the target group. From this, we can then develop the concepts with which we specifically approach the people in Hamburg, in Germany, Europe or even worldwide for them.
Red thread, strategy and meetings
With regular updates, joint meetings, this "red thread" is then constantly developed and optimized. Because as we have already seen in recent years, the world of social networks is becoming more and more diverse. It's no longer just about Facebook and YouTube, but also Instagram and TikTok. In addition, there are various messenger services, e.g. WhatsApp, not to forget the business portals, e.g. LinkedIn. For gamers there is Twitch and for creative people Pinterest.
The journey begins! Concept implementation
Strategy, Social Networks, Creatives – As a social media agency, we develop the right communication strategy for our clients. On the one hand, this means creation, i.e. the creative creation of new content, as well as distribution, solely through organic traffic (without paid reach) or, as is often the case, with the support of social media advertising (ads).
The community team then reacts to the interactions of the community. This aspect is particularly important, because many companies still see social media as an advertising platform. Postings without "love", without added value or deeper content. Of course, this way you only have 1,000, 2,000 or 5,000 fans at the end of a year. No benchmark for successful social media marketing in Munich.
Accordingly, it is important to combine experience and know-how with a passion for social media into a unified strategy. Hence our name, Social Media One.
Activities, Community, Advertising and Optimization: Daily Work
Activities, community, advertising and optimization – the greatest success comes from regular communication. Direct messages on Instagram, comments under a Facebook post, reactions to a YouTube video. And of course, don't forget new posts! Working with the community is what social media is all about, which is in the name. Social!
Only in the second step is it a matter of increasing the mostly small organic reach through ads. The background: social networks earn a large part of their revenue through advertising. So if, as learned at the beginning, thousands of posts are published per minute (content competition) and social networks from advertising life, then it quickly becomes clear that it is an indispensable tool, for the small Hamburg restaurant, as well as for the media company.
Authentic content and virality of content: Example
Brands do not achieve a push through word-of-mouth propaganda (virality) alone. The competition for free content from private individuals (influencers) is too high for that. And quite honestly, every user prefers to look at authentic content than advertising. Accordingly, the concept is important, so that in all the activities with the community and also the ultimate advertising, content is created that is accepted by the target group (subconsciously).
A simple example, a supermarket doesn't post a brochure, they post an employee opening the brochure and looking at the camera in amazement! Small idea, big difference.
Community activation and management
Community – Community management is the central core task, in addition to content (concept, strategy, editorial plan, posting, optimization), community management is primarily about taking users seriously, every single one! This means that criticism and negative comments are also taken into account. 99%, however, are small reactions, friendly replies, emojis, sometimes even links, e.g. when a user asks for a certain shoe model (for fashion retailers). So social media channels are a communication platform with the community, but are also increasingly becoming a shopping platform! Maybe you have heard of Facebook Shopping and Instagram Shopping?
Every brand deserves its own and individual mix of tools to give the brand or the products the greatest possible performance within the community. For the own community, however, not only reactions are needed, but of course also content that can be reacted to. This already brings us to content production!
The big 4: social networks
You want to learn even more about each social network, then read more about Instagram, Facebook and Co. here.
Content Production: In-House
Content production – photos, videos, GIFs, texts, emojis and … the range of different possibilities is so diverse that we can not go into detail, but:
When does content work?
Content always works well when it also gives the respective user added value. No matter if it's funny, interesting, informative or "my best friend should definitely find out about this". That's why we also work with different media content, but also link them, so that, for example, small mini-games are created, yes, even something like that is possible!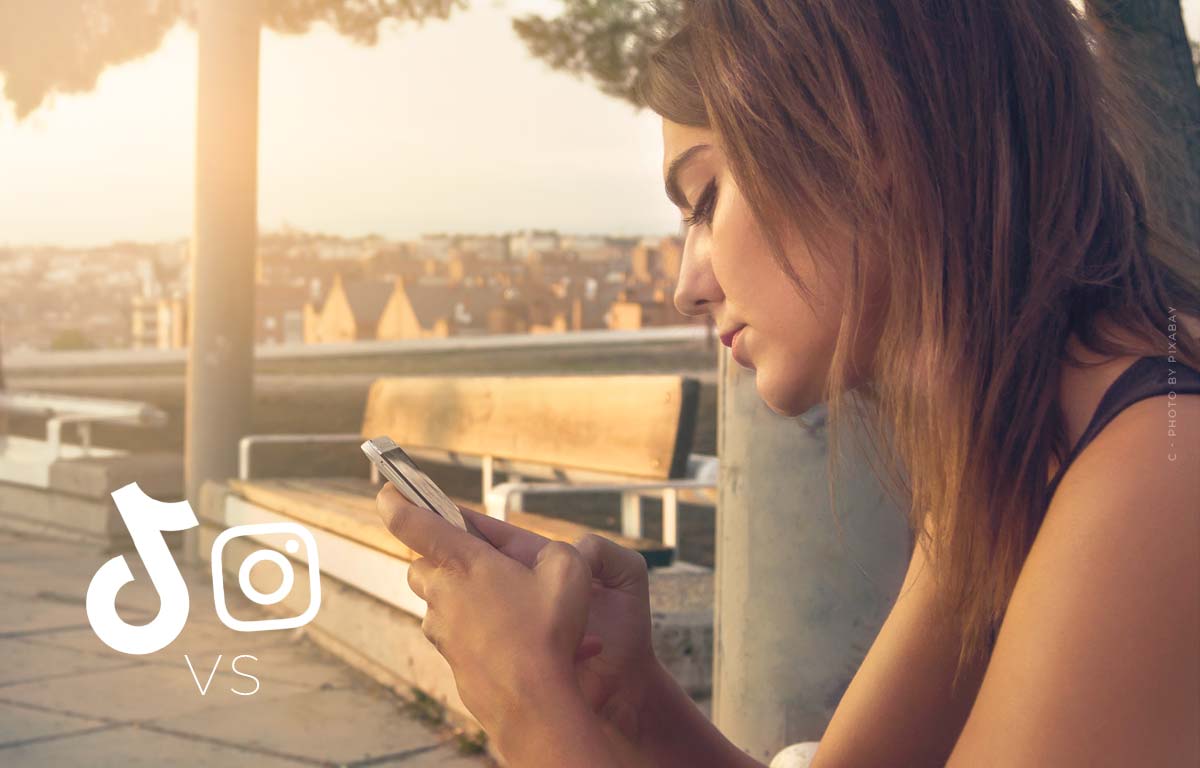 Content, community and campaign analysis with subsequent monitoring and reporting, all these services and more, you get from a good social media agency.
Selected Brands & Projects:
Reach and advertising: achieving goals
For 99.8% of all businesses that hire a social media agency, there is one primary goal: quality, high reach.
Organically, as previously described, hardly feasible for you as a Hamburg company. Too high competition from alternative content and the business model of social networks, earn money through advertisements. Accordingly, you have to keep it like Henry Ford, the founder of assembly line production, with every dollar you put in your product, you should have another ready to make it known. The cheapest and most efficient way in comparison is social media ads.
The great advantage of advertisements in social networks is the extremely precise reaching of people. The technical term for this: targeting.
Targeting: Precise advertising = Efficient budgets
Targeting – Instagram, TikTok, Facebook or YouTube, targeted approach through parameters such as the place of residence / location, age, interests, and much more. In simple terms, you can advertise to middle-aged people with a special interest in travel, pets or finances, who are currently in a certain district in Hamburg, e.g. Hamburg Wandsbeck, Hamburg-Nord, Mitte, Altona or HafenCity.
Example parameter (advertisement):
Goal: Close of sale of call money account
Target group: People aged between 30 and 35 years old
Interests: Finance (e.g., frequent interaction with topics around "saving").
Whereabouts: Exclusively persons in the HafenCity district
…
Retargeting: Addressing potential customers again
Retargeting – equally interesting and quickly presented in a small example, retargeting. This form of advertising is aimed specifically at visitors to platforms. Let's say visitor X has visited your Facebook page, then we can register this and play person X again with advertising.
It gets even more interesting when combined with e-commerce.
Example – someone is looking for a certain product in your shop, the person chooses a certain size, color and then cancels the purchase process. Theoretically a lost customer, but fortunately only theoretically. Because by retargeting that person, you can now retarget that visitor via social media, such as Instagram or Facebook. It gets even better, because that user sees the exact item he or she picked out, with same color, it same size. If he or she sees this offer again and again, the sales probability increases.
These, really ultimate advantages, you can use not only within social networks, but as just mentioned also for their e-commerce and online shop. In general, measures in social media marketing also have a positive effect for you in search engine optimization. Locally, directly for Hamburg and globally.
Expanding digital marketing: Google and Native Ads
Tip. Our campaign experts not only place ads on social networks, but also on Google (Google Ads) and on popular portals and magazines, as well as in apps (Display Ads). Read more about it here:
Workshop, Strategy, Workflow – Our Agency
It all starts in the workshop – creatives, strategy, community, ads, targeting and retargeting for Hamburg. With us you have found your social media sparring partner.
Contact and contact person
We are looking forward to your project! Here you will find our contact persons and contact details: