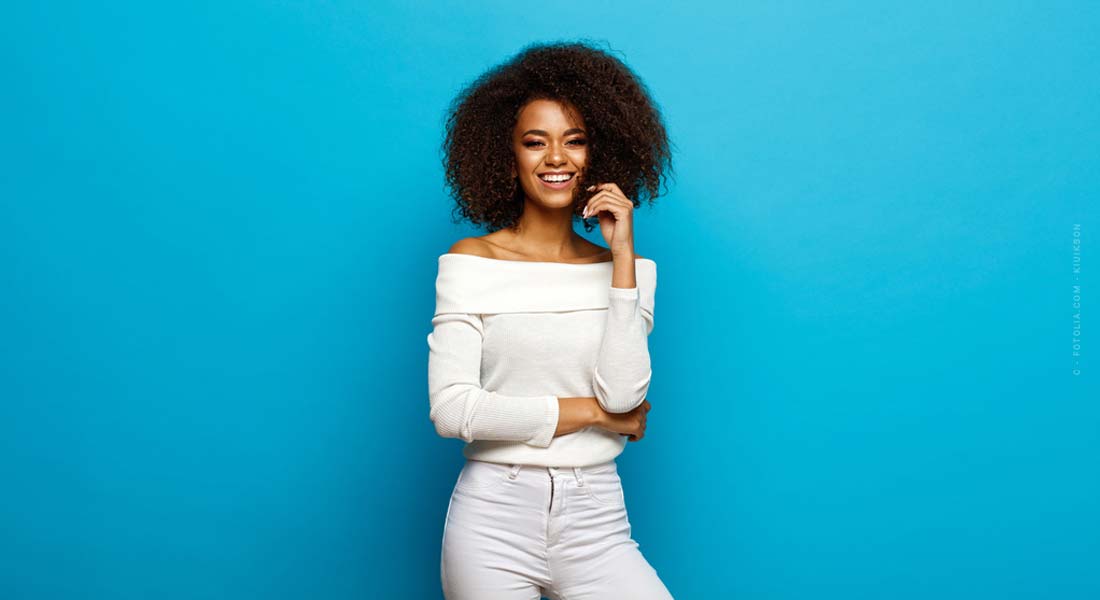 Social Media Agency Mode / Fashion – Concept, Advertising and Influencer
Social media agency for fashion fashion is constantly developing anew, with new collections coming up every season of the year. Even before they can be found in the retail trade, there is a lot of preparation. From the first handover of the collection to the first showrooms for buyers and finally, of course, public relations. To make fashion and new fashion collections known, marketing needs strategies and concepts. While marketing for fashion up to the millennium still took place mainly in media such as magazines, TV and classic billboards, today social media in particular is the measure of all things. Your own YouTube Channel, Influencer Marketing, Instagram and of course your own regular postings on social networks. Social media has become complex! We help you as a social media agency to find the right concepts and strategies. From development to regular content production but also advertisements.
Contact – Social Media Agency and Consultant
Objectives and strategies: Fashion & Marketing
Social media marketing for fashion is complex! With each year there are not only new interesting networks, as well as at present e.g. TikTok for fashion enterprises is very interesting, constantly there are also new methods, e.g., in the range of the advertisements and the target group optimization. If a user has seen a certain dress or a certain shoe in the online shop, this is registered. This single person can now be combined with several people in a group, e.g. people from a certain city, who are addressed with an advertisement specially played out for the city. But you can go much deeper into the matter, play the ad to the user again and again and as soon as the purchase has been made, the ad is no longer played. Such intelligent campaign management helps to optimise your own advertisements.
But before it really gets that deep into the matter, it is important for many companies to first develop a basic strategy. Often employees have to be trained or guidelines have to be written. No matter how complex or extensive the social media marketing becomes, for everyone the goals or the goal definition are the most important.
Destination: you can achieve that!
As we have already described in our article on the topic 12 goals in Social Media Marketing, it is especially about these fundamental marketing aspects, how we help our own company to generate new customers but also to optimize our own existing products. These are the twelve goals in social media marketing:
Increase of brand awareness in a specific target group
New customers acquisition
Interaction with customers / Increasing customer loyalty
Increase in sales
Personnel Recruitment
Service and support for questions and suggestions
Market research and opinion
Product optimization through community feedback
Influence on Social Web and PR
Competition monitoring
Image optimization
Crowdsourcing and crowdfunding
All these goals are very important for fashion companies. First of all, it is always about increasing your own brand awareness, often in an already existing target group, e.g. on Instagram. Anyone who wants to tap into new target groups, i.e. future young talent, is often networked on TikTok. By the frequent publication of new contents, in the form of photos, videos and texts, the own target group is permanently played on. This way, if the content is well done, the own community expands. As a result, they gain new customers as a company, but at the same time retain existing potential customers through frequent interaction.
Daily customer talks: Social Instead of Point of Sale
Ten years ago, the only way to interact was at the point of sale. Today, fashion retailers can communicate daily with their visitors, customers or simply interested parties. Anyone who makes an effort, responds to user suggestions and wishes and regularly publishes content will sooner or later be able to tell his success from his turnover. But not only new customers play a major role in social media marketing, social networks are also an excellent tool for recruiting personnel. This is because younger target groups in particular are interested in all kinds of news and media. Those who package their own job advertisement well can find good and many applicants without large investments. This is the power of your own community!
Evocations and recommendations
When it comes to owning a community, one's thoughts inevitably turn to influencer marketing, which for many fashion companies plays a central role in the marketing of new fashion collections. Influencers are opinion leaders, they have distinguished themselves through special work and they are followed by 100,000, even millions of people. Of course, not all followers will immediately buy a particular product once it is shown, but it is in a very positive brand environment. The positive image inevitably colors the own product. This also belongs to the topic of community management. In which environment is your brand present? Who wears them? Who's talking about her?
Market research and product development
Opinions about your product, reactions about service and support, conversations about your brand. You can read all this information very well in social media, e.g. through comments or ratings. No matter whether they are positive reviews or negative comments, as well as Shitstorms. They get feedback from their customers more directly than ever before, pure market research. Of course the survey is not representative, but through comments but also conversations that take place below your media, you get a lot of valuable information about your products, your service but also your team and your employees. This helps in the optimization of the own products and finally also in the product development. You see, social media is much more than just a marketing channel. Social media gives you the opportunity to listen permanently within your target group with an open ear. At the same time they have the possibility to send permanently.
Public Relations and Digital Everyday Life
Social media marketing is also an excellent tool for public relations. In the past, companies had to use press agencies and distributors to publish information. Today the Social Media Manager and a smartphone are enough. Information can be sent directly and directly to customers, prospects and the entire community. This form of communication has never existed before and that's why the fashion world loves it! Large budgets are invested worldwide in social media marketing and influencer marketing. Rightly so, because everybody's online these days. Apps like TikTok and Instagram are on average opened 8 times a day by the users, they spend more than 30 minutes here and not only inform themselves about new beauty products, they find inspiration to travel but also new gadgets for the kitchen or simply recipe ideas from the favorite supermarket. Social media has become digital everyday life, a world in which brands must be present, just as in real life. As a social media agency and social media consultant, we help you to find the right strategy to achieve your goals and indicators.
Community Management: Do you already know?
Reach alone doesn't do much. 100,000 fans on Instagram cost $399. The first effect for the end consumer is of course a clear wow, this brand has 100,000 fans. However, there will be no interaction over the long term. This means that users will not stay and, of course, no users will be aware of your brand.
In social networks, the main focus is on maintaining one's own community. This can range from simply asking questions that are really honest to find something out, to constantly accompanying you through everyday life with 10 Instagram Stories a day, two postings, a YouTube video twice a week, and a Facebook Posting published daily. In addition there is the reaction to comments, e.g. a simple thank you if another user has posted a heart. If users ask questions, e.g. on YouTube or Instagram, these questions should be answered by the Community Manager. In addition, there are direct requests, i.e. private messages sent by users. No matter if it is a question about return shipment, the query of a stock for a certain shoe or just the question when the new collection is finally available in the online shop. Community management is expensive but worth a lot all the time. Think back to the topic of influencer marketing. All major influencers have built their channels over many years, today you can live from their own reach. Some influencers achieve more than the biggest fashion magazines, so they see the impact of talking about a certain topic. You should look at your own community in the same way:
"Thank you so much for being here!"
Remember, the next fashion company is just a mouse click or a finger swipe away. Take your own community seriously and be really thankful that you are dealing with your brand. This enables you to achieve and implement all the above-mentioned advantages in your target definition, so that you are fully satisfied with your key figures or ideally even exceed all expectations.
Advertising and advertisements: Customer acquisition for fashion / Fashion
Apart from the initial objective and the ongoing community care, social media marketing is of course also about sales and the sale or acquisition of new customers.
A very complex topic, because if we only consider the campaign management of advertisements, we have to use many technical terms, for example re-targeting, setting pixels in the online shop for the traceability of user accounts, split test campaigns for the optimization of individual ad types up to target group definition based on various parameters such as interests, geographical and demographic data.
Simply put, social media ads allow users to be captured more accurately than ever before. Whereas in the past poster campaigns usually reached 95% of people who can't do anything with their own product, today you can turn around and almost reach 95% of people who have a high probability of interacting with their own product or service. This can be done by the above means. By precisely controlling different target groups, different campaign groups can be created. Media are tailored to the individual target groups, texts adapted and of course played off against each other in different variants. Different texts and media meet different target groups, e.g. men between 30 and 35 years, with active life, from Germany. The next group will then be men aged 35 to 40. In another campaign, products are played out to 18 to 25 year old women and 25 to 30 year old women. In the end, many campaigns run against each other, a little later you can determine by reporting and monitoring exactly which campaigns had the highest success, e.g. the most clicks to the online shop and thus also successful sellers. Further investments will be made in these, the others will be reduced.
Content marketing and visual language of photos / videos
Organic growth or advertising, both excellent to generate fans. Ultimately, however, it always depends on the creativity in the concept, content marketing is everything! As a social media agency we not only take care of the strategies but also the production of the media.
Photos are very important for fashion companies, they are not only needed for magazines, lookbooks and your own online shop or even for print advertising at the point of sale, photos are also opt for social media. Fashion thrives on being staged. The staging on social networks is, of course, fraught with its own challenges and characteristics. These must be taken into account in the run-up to production. Not only concepts are important, but also props, outfits, models, locations and accessories.
Videos are becoming more and more important. WLAN is now available for free in every major city, not only in every major city, but also in many small towns and even more and more villages. In addition, the networks are being expanded and the capacities for data transmission are regularly doubling. Nowadays you can watch videos everywhere. And especially younger target groups under the age of 30 love to stream videos on their smartphones. Music videos, movies but also YouTube videos. We support clients in the conception, planning, organisation and production of films. Because unlike photo productions, video productions are very costly and therefore associated with relatively high costs. Therefore not only the production plans have to be accurate and detailed, also all teams, freelancers and self-employed persons have to be perfectly timed.
Ideally, a photo shoot should combine both disciplines and thus fill your own social media channels with even more creative content. Due to the diversified publishing strategy, that means not only single photos are posted, but also photo content especially tailored for social media channels, photo galleries where users can view several pictures by swiping or clicking, small videos, longer videos, it never gets boring on their social media channel! Target reached.
Social Media Consultant and Agency
You want to give your social media marketing into trusting hands? We support your fashion company as a social media agency with our experience, skills and network of first-class photographers, videographers and model agencies.
https://socialmediaagency.one/wp-content/uploads/2019/04/frau-outfit-studio-social-media-agentur-mode-fashion-konzept-werbung-influencer-designer-strategie-konzept-werbung.jpg
600
1100
Laura
/wp-content/uploads/2023/01/social-media-one-logo-tiktok-instagram-youtube-facebook-marketing-1.svg
Laura
2019-04-28 07:19:57
2021-04-07 18:49:27
Social Media Agency Mode / Fashion – Concept, Advertising and Influencer