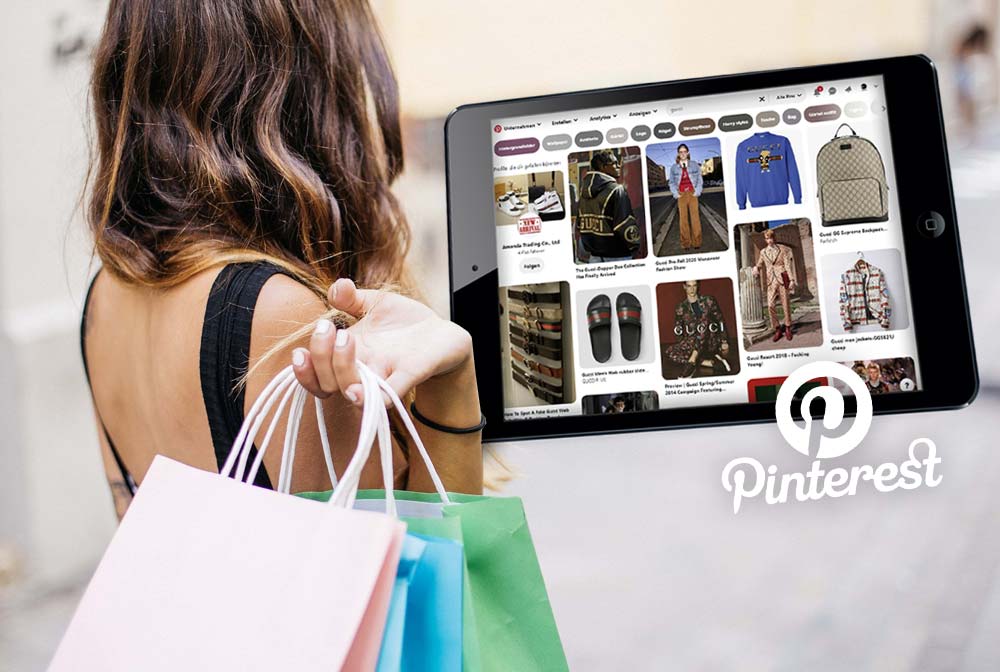 Placing Pinterest advertisements – How much do they cost? What do ads on Pinterest look like and what advertising options do companies have on Pinterest? Here is a small, first insight with example. Two days ago, we had already written in detail about keyword marketing on Pinterest. The big topic, organic reach, instead of paid clicks (read more here: Pinterest strategy). Here as a supplement: This is what advertising on Pinterest looks like.
Example: Advertisements on Pinterest
Here once again the function of Pinterest is explained. The app is free of charge, for private individuals and for companies. As a company you can additionally place advertisements. Pinterest is structured in such a way that users publish photos or share other pictures or videos. They collect these in galleries, the so-called pinboard. This way many different galleries are created, which mostly deal with a certain topic. Pinterest can be described in a very simple way as a big shopping list for inspiration, ideas. For example, garden design in the summer, living room furniture or new handbag collections from Pinterest strategy brands.
Mode Example: "Hugo Boss" ads on keyword "Gucci"
We have captured a typical advertisement in a screen capture on Pinterest.
Keyword search: Gucci
Advertisement: Hugo Boss
The concept is roughly called: Targeting. Users are targeted with advertising of their own brand based on specific information, as shown in the example here:
Tip! Advertisements are particularly efficient when they differ from standard on Pinterest. This includes, for example:
Video Snippets (10-15 seconds [more possible])
Infographics (is shared more often)
Blinking frames (attract attention)
…
You want to promote your brand on Pinterest and take advantage of the benefits (see example electric car)? Get in touch with our social media consultants and use our experience and expertise:
Gaps in advertising! Example electric car "Tesla"
To find out which ones have Power Pinterest, you can also look at the Best Practice
Search request: Tesla
There is no (!) car brand that switches to this keyword advertisement. Automobile manufacturers use every possible gap available, from TV to city light posters to Facebook Ads, Tik Tok Ads and Influencer Marketing.
Costs: Price for advertisements on Pinterest
Now the popular, big question, how much does advertising on Instagram cost?
As always with advertising, there are several factors that influence the price of advertising on Pinterest (and social media networks in general). These include, for example:
Target group – How big is your audience?
Time of day – When do you want to switch ads?
Competition – Who is already placing advertising?
…
Depending on this, an individual, not the same price will result. If now all car manufacturers realize: Nobody makes ads, maybe tomorrow 3 brands will start directly, the price for electric car advertising will go up. In the following example of organic reach we also have a calculation example for Google Ads, which many of you as e-commerce managers, marketing managers, etc. probably already know – simple comparison.
Pinterest strategy explained: Case Study
search engine optimization, in e-commerce, where it becomes even more important when it comes to social media marketing, even more special Pinterest marketing. 100.000 impressions / month free of charge are 1.200.000 impressions / year. That means over 1 million brand contacts for ideas, marketing campaigns, product advertising, image and much more. Here is a brief overview, how does such a social media or exact Pinterest strategy work? – best practice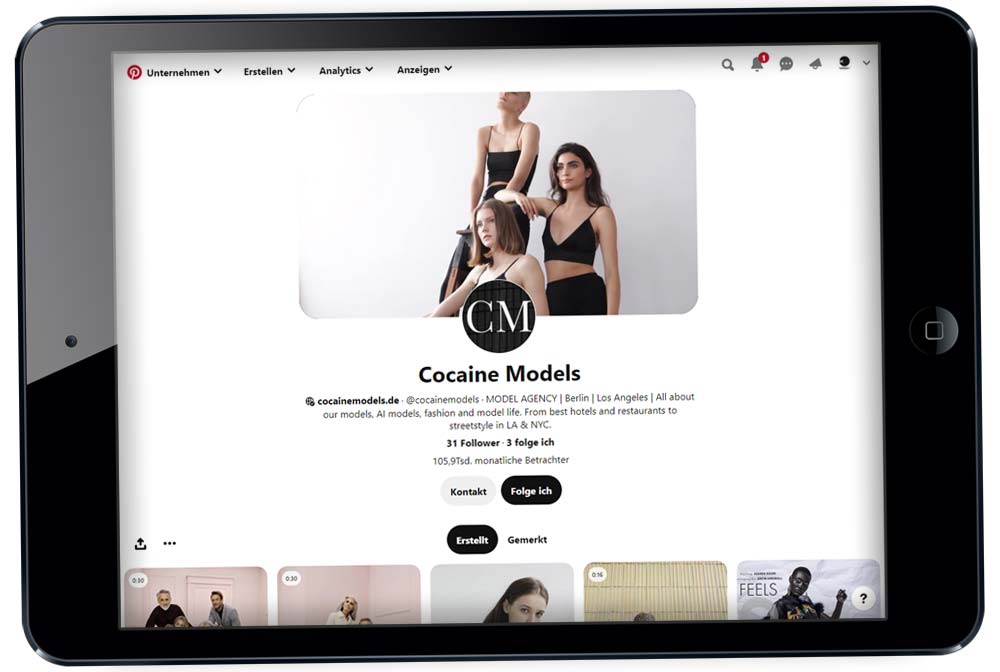 Pinterest Agency
Most people know Pinterest as the contact point for ideas. No matter if it's sayings, decoration, DIY (handicrafts), tattoos, garden, living room or hairstyles. But how do I use Pinterest for my company? Berlin, Hamburg, Munich, Cologne / Düsseldorf – Pinterest's marketing instruments can also be used for regional and local marketing, even in an existing marketing mix. We will show you how it works here on our Pinterest Agency page and in the Pinterest Blog. The right strategy is crucial for the success of your own Pinterest channel. The use of the app and platform is free of charge, but there is also the possibility to place ads on Pinterest. Strategy, keyword analysis, pins, pin boards, organic reach and paid reach: this is how Pinterest Marketing works.
https://socialmediaagency.one/wp-content/uploads/2020/12/pinterest-marketing-case-study-beispiel-werbung-ads-mode-targeting-keyword.jpg
672
1000
Laura
https://socialmediaagency.one/wp-content/uploads/2021/02/social-media-one-agency-marketing-strategy-brand-strategie-marke-agentur-youtube-instagram-tiktok-facebook-seo-logo.gif
Laura
2020-12-06 13:23:45
2021-04-07 18:50:16
Pinterest advertisement: Costs, Ads example and advertising possibilities