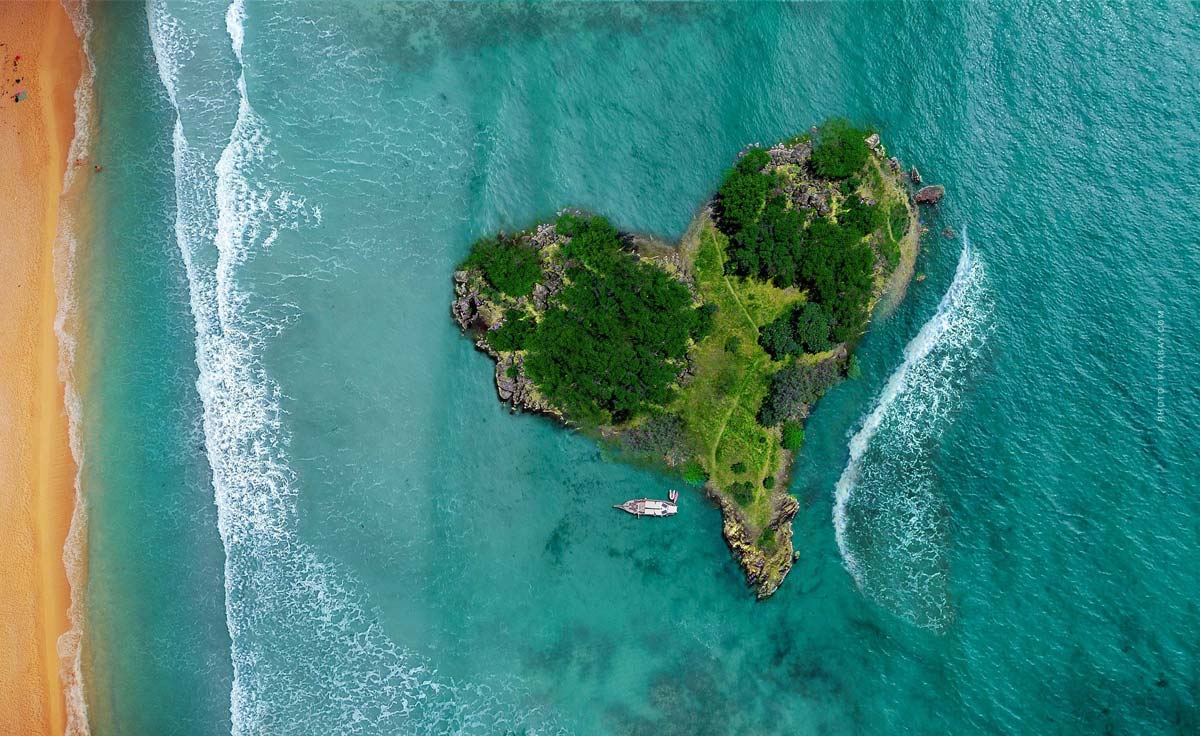 Social Media Marketing Tourism & Travel: Agency, Community, Advertising
Social Media Agency for Tourism & Travel – Who are you? Where are you going? And how at all? A look at the industry, product(s), target group(s) is the first step. Travel itself, is as diverse as places and destinations. Individual travel in a motorhome, short breaks in the city, with a hotel on a package holiday or on an extended cruise, with the whole family, is enormous. Depending on the destination, time period, season. Learn more about social media marketing strategies, at a glance, here. Have more questions? Read more in the related links or contact our tourism experts.
Social media marketing: what does it mean?
We would like to give you a small insight into the work of an agency.
Travel is as individual as marketing strategies
All the more important is the strategy, which only works with good analysis and understanding of your brand, your offers and your target group.
Just a glimpse – In the brevity of this article, we can't give you an exact breakdown of each action, on each social network, between Facebook, Instagram, Tiktok and YouTube. But. This article will give you a good overview of how working with a reputable social media agency works.
Do you have any questions? Here you will find your contact person:
Strategy, Social Networks, Creatives – As a social media agency, we start with onboarding, then move on to finding the right concepts, summarized in a social media strategy. Who? What? Why? Where? Then it's on to activities, community, advertising and optimization. After conception and strategy planning, it's then into the active, daily work in the social networks and with your own community. Whether community building or maintenance, regular communication and interaction is the key.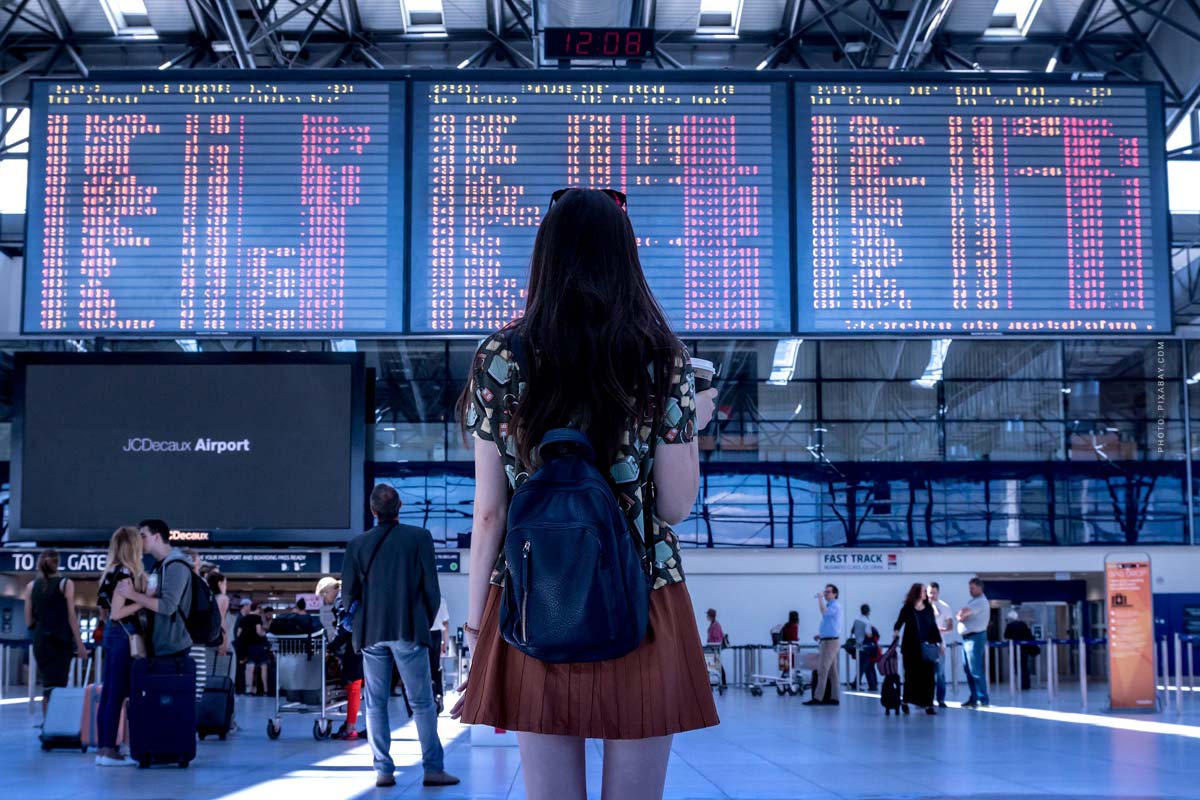 Understand and inspire desires.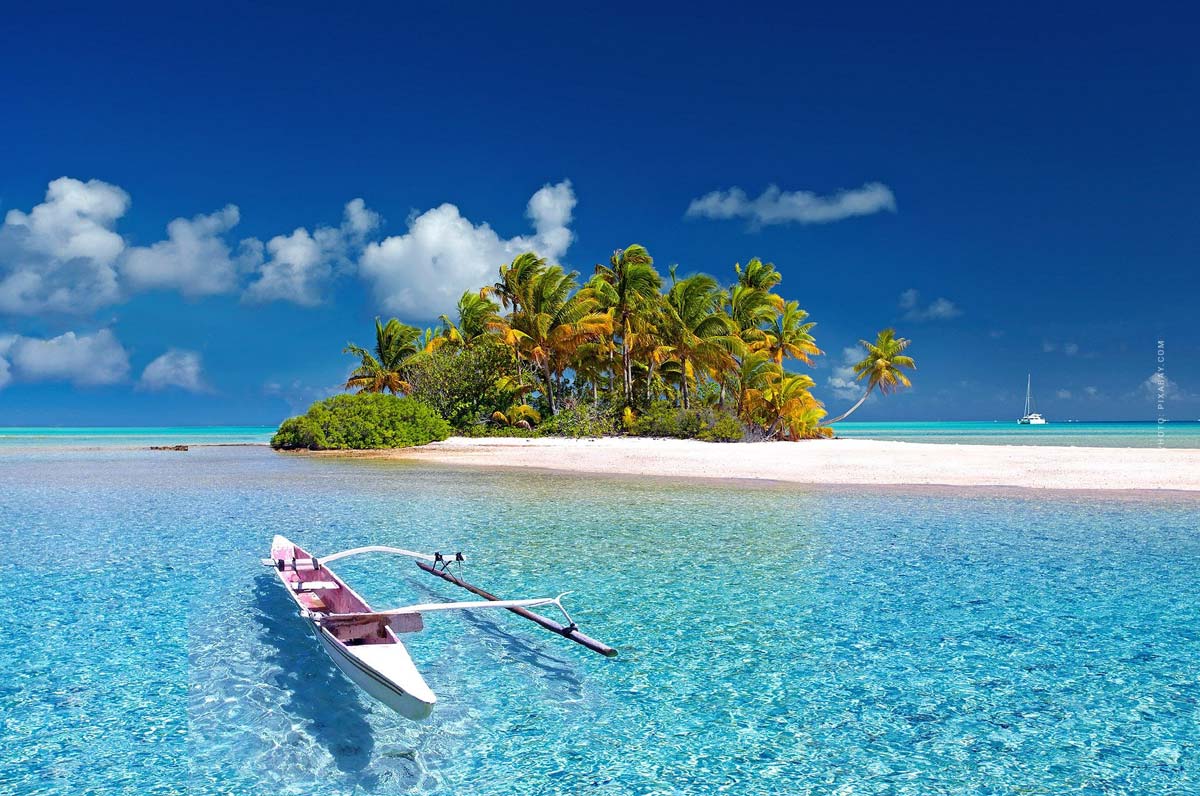 Social Media One – One partner for everything in Berlin, Hamburg, Munich or even Düsseldorf and Cologne in NRW. One partner, for Germany and globally, if you wish.
Who are you? Industry, products, target group
First and foremost, your social media agency needs to understand the subject matter, then it's off to the joint kick-off workshop.
Step 1: Industry, competition and holidaymaker wishes
Industry – the very last step always starts in dealing with your specific industry. As mentioned at the beginning, between package tours and individual travel are often worlds apart. Sun and sea, mountains and snow, family holidays and singles trips, graduation trips and five-star hotels. This brings you closer to the target groups, but also to your product portfolio.
Step 2: Your portfolio of production / destinations
Product(s) – Moving on to your specific offerings, overall and perhaps just the part to be actively promoted through social media marketing. Also, the precise understanding of the products makes the final conception and strategy in marketing stronger and more efficient.
Step 3: Concrete target group for booking requests
Target group(s) – knowledge of the industry, the specific area, the product portfolio, the product to be evaluated, all of this ultimately has an objective. How do we reach the right target audience most efficiently? Because, target groups are as diverse as the travel industry itself. Simply put, from paradise seaside with green palm trees, white beach and sun to winter holidays in Scandinavian countries, between mountains, fjords and lakes, even space tourism plays a media and increasingly economic role today.
In this way, the industry, products and target group ultimately combine to form the knowledge base for the conception of the strategy.
As you can see, we have to keep this article very general! But this way you can follow the path of collaboration, from the first workshop to community management.

Planning (Strategies, Creatives, Timing)
Strategy – Based on the product(s) and target group(s), a final marketing strategy is created. All the insights gained and the knowledge about your brand, products and target group are incorporated.
Social Media Roadmap: Understanding the Concept
Such a social media marketing strategy includes many aspects, from channel planning, the different networks, communication goals, to cratives for social media apps (advertising). Our clients receive a simple social media roadmap, from which you can read the most important key factors and KPIs.
Channel and target group analysis: Who wants to go where?
Channel and target group analysis – With subsequent consultation and goal setting, you will learn about the individual aspects in the roadmap and strategy paper, dotted. Through the individual channels, as well as TikTok, Instagram, Pinterest, Facebook or on YouTube, to the individual destination groups that should be addressed, from the adventurer who is traveling with friends, to the family, with small child and baby. Accurate targeting is so important in social media marketing.
Targeting in Social Media Advertising: Targeted Addressing
How powerful the tool of direct addressing is, you will see even later in the field of social media advertising, through targeting (exact address based on interests, place of residence ,…).
Social media concept, production and editorial plan from a single source – From posting a picture of a gallery, to your own travel podcast with stories from holidaymakers, a lot is possible in the area of production! The more creative and better differentiated from the competition, the better. As a social media agency, we plan the creative content, but we also produce it. Photo, video, there are no limits to creativity. With a simultaneous focus on efficiency, through precise posting periods and editorial plans, for the orientation of all employees, but also other, external agencies (e.g. advertising agency, PR agency, SEO agency ,…) – You want to know more about the individual social networks? Read more about the four most popular ones here:
Tip. Find employees through recruiting and social ads.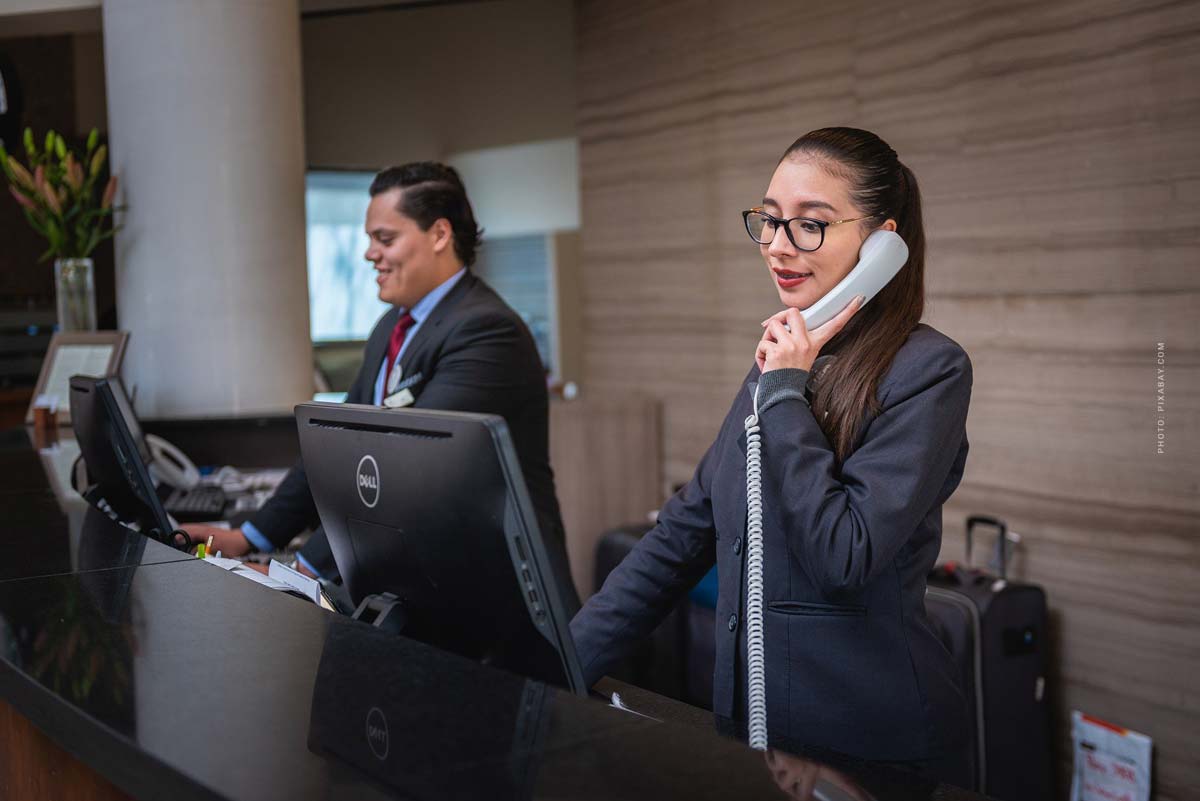 Activities and Community (organic)
Community – Community management ensures organic reach and creates brand fans. Generating real interest in the messages is the big task and objective. You only have a fraction of a second for interest. Because, the next picture, the next video, the next message from a good friend, is just a swipe or a click away. Accordingly, there is a lot of competition when it comes to the attention span of users.
Destinations and itineraries: Content Mix
So the content must be well and accurately prepared for your community. It's not about quantity here, but quality. This also creates one of the biggest goals of many, virality. Viral means content that spreads among people through the content itself alone.
Community: Brand fans, criticism and recommendation
Furthermore, it is especially about community care, which means interaction, communication, but also the reception of feedback. For some companies even crisis communication becomes important and you surely know the term shitstorm. From pleasant conversation and communication in news to such crisis marketing, everything is part of it. Accordingly, with a good social media agency, you are prepared for all eventualities.
Organic growth: also in e-commerce (SEO)
Organically, but also through search engine optimization (SEO), for example for e-commerce, great success can be achieved in combination with social media marketing activities. Because, especially when it comes to reviewing offers, people very much like to use the knowledge of the community never, within Google. Are there testimonials? Are there reviews? It has always also often search engine optimization, in combination with the activities in the social networks, a central role for tourism.
Here you can also achieve good success, for example, when it comes to the so-called "long tail". Simply explained: You will not be able to conquer the keyword "holiday" when it comes to the first place in the search engine. With a keyword chain (long tail) it is already a little easier, e.g.
"Holiday Marbella best accommodation"
Or also "Top 5! The most popular beach clubs in Ibiza"
Advertising (paid coverage)
Campaign switching – Paid reach for content, dark posts and evaluation. So far, we were still in the realm of organic reach, through quality content. But to really, to also safely, build reach, there is one tool above all: advertising on social networks.
Key figures and measurement figures for bookings
On the one hand, it is possible to predict reach, e.g. when a million people need to be reached, but on the other hand, advertising in social networks has another interesting aspect: the targeted reaching of people. Through the many data that the individual users have deposited in the social networks, they know a lot about your users. Place of residence, age, interests, to name just a few of the more than 2,000 parameters that now flow into such a data collection, per person.
Social Media Ads for Travel
This is exactly what makes advertising in social networks so interesting for companies from the tourism industry, but also for e-commerce and Google Ads / Native Ads, you can fall back on these extremely precise addressing options(targeting). Another great advantage if you also sell your travels online in your own shop: You can measure the succession directly and immediately based on the sales.
That already gives you a little insight into what's possible with social media ads!
Optimize KPIs: Content, Community and Campaign Analysis
Optimize KPIs – content, community and campaign analysis with subsequent monitoring and reporting. Activities in the individual social networks, communication with the community, social media doctors and individual campaigns, all this is not only created, but of course also optimized. The more data and information available, e.g. the first sales, the more efficient the work becomes. Regular appointments with our social media experts for strategy optimization are therefore also part of our work and service.
Workshop, Strategy, Workflow – Our Agency
It all starts in the workshop – you want to make your social media marketing even more performance oriented? Real brand fans, sales, creative campaigns, it's all possible and it all starts in the very first workshop.
Tip. Social media for hotels
Social Media Agency for Hotels – Competition is fierce in the hotel industry, whether it's a resort, big city or trade show venue. But don't worry, with the right social media agency and strategy, you can only win! No matter whether tourism in Berlin, Munich, Cologne or Hamburg. From community management to referral marketing to ads, Social Media One is your partner for Facebook, Instagram, YouTube, TikTok and the other big social apps. But how does it all get started? Boutique hotel, hostel, grand hotel or even special providers like golf or business hotel, before community building, before ads: First of all, it is always about the right advice and strategy for your hotel or hotel brand!
Social Media for Cruise and Ship Travel
Social Media Agency for Cruises – No other industry has generated such large increases in recent years as cruise tourism. Discovering distant countries, many destinations in a short time, wellness and relaxation on board at the same time. More and more book a cruise for their vacation instead of typical hotels in cities. Accordingly, the competition is getting bigger. Especially 2-ways are extremely effective, search engine optimization and social media marketing. No matter if own channel building with community, ads on Facebook, Instagram, YouTube, TikTok or even referral marketing through influencers. The possibilities are extremely diverse, so we would like to give you a small overview of how the current distribution of users in the social networks is and through which ways you can reach your target audience most effectively.
Contact and contact person
We are looking forward to your project inquiry and first information.

https://socialmediaagency.one/wp-content/uploads/2021/10/herz-insel-traum-paradis-herzform-social-media-marketing-urlaub-reise-tourismus.jpg
736
1200
S_kinski
/wp-content/uploads/2023/01/social-media-one-logo-tiktok-instagram-youtube-facebook-marketing-1.svg
S_kinski
2021-10-14 17:35:19
2021-11-12 16:54:29
Social Media Marketing Tourism & Travel: Agency, Community, Advertising