Social media marketing: 4 success factors for your company
Why is social media marketing successful? More importantly, how do you become successful as a company on social media? This week we will take a closer look at the goals and strategies for profitable social media marketing. For those who are starting out or already have a small social media presence, achieving social media marketing goals in particular are extremely important. After all, at the end of the day, social media marketing should be a means by which you as a company and business can win new customers, increase your own sales or even win over the most motivated personnel.
Before we look at these 12 goals in social media marketing, let's take a look at the question, why is social media marketing so successful? Our four factors describe the building of the brand in social networks, the increase of image and trust through communication measures as well as the strengthening of customer loyalty and the subsequent use of user-generated content for own market research but also product development and new development.
Social media has changed so much. In short, an entire communication model has been overturned.
Building awareness and developing new target groups
The development of social networks brought with it a completely new sender-receiver model. Previously, communication existed in only one rigid path. A few large media, a large mass audience and the selective choice of information. Today, anyone can become a sender themselves, which is also how the first big influencers emerged, who today have more influence than almost all magazines and journals. The same applies to companies, of course. While in the past PR agencies had to be hired, without them no targeted communication with the few big media would have been possible, today companies can build their own community. Even without a community, you can broadcast information. For example, many large companies but also areas such as politics use Twitter. Although they only have a few 100 followers, large media houses record their tweets directly. You can thus send your information directly to a large audience, are even recited by additional media.
This is the new sender-receiver model; everyone can give out information equally. Social networks enable free, immediate and wide-reaching access to a huge community. Those who publish their content regularly and provide good texts and content that bring added value to the user can win over many fans. Another advantage for companies, this marketing channel does not cost advertising budgets for achieving reach. Theoretically, you can reach every fan once a week without spending any money. This is completely different from search engine advertising or classic billboard advertising and flyers in magazines, for example.
It gets even better, the better their content is, the more often you encourage your fans to interact with their posts, that is published content, the more often their friend friends will see it. This referral marketing, is passive and very effective. Every time a fan presses like, comments on a photo or tags another friend under a funny video, virality ( word of mouth) increases. That's why you should already value your first 1,000 fans! They are your first 1,000 digital brand ambassadors.
Social media enables messages to be sent directly; unlike in classic PR
Communities are created through added value, i.e. valuable information, other users and communication as well as appreciation
Referral marketing is very powerful, make sure you interact with your existing fans
Increasing image and trust by improving contact and communication possibilities
Many traditional companies that have been around for 50, 100 or even 150 years have relied in recent decades primarily on the point of sale (POS; the place of sale, such as a retail store), the place where business is transacted, with an attached service center or the classic telephone customer service. Both forms are always a barrier for the buyer or potential buyer, to the point of sale I have to drive or walk, the customer service I have to call impersonally and wait maybe for 12 minutes in a queue because no customer service representative to speak. Both possible cases in which a potential customer cancels a sale. And regular customers are so important!
Nowadays, everyone has their smartphone with them, whether they're 8 years old or 68, and half of those over 50 are regularly active on social networks these days. Did you already know that? Our world has become digital, digitality is no longer just a phenomenon of young society. The Internet has established itself, Web 2.0 has completely turned around the communication model, everyone searches for their information via search engines today, buys their clothes or even technology products in online stores and reads news in online magazines instead of newspapers.
Therefore, offer your customer the ultimate service, theoretically reachable 24 hours a day, customers can reach other customers, for example, through comments, they can see 24 hours reviews and recommendations, they have all the news at a glance, whether Berlin, London or Rome. They are reachable for all interested parties.
Take advantage of this change for your business. Just look at the possibilities of user-generated content, which we will discuss later. All the feedback, comments, suggestions, you can use to further develop products and services.
Strengthening customer loyalty: daily interaction
How do you get valuable information from your customers? The larger your community, the more information you can get, the more information you can send, and the more likely you are to increase your sales through social media marketing. Goals that have been precisely defined beforehand can thus also be proven in key figures. The most important tool to retain customers and prospects on your own social media channel, i.e. to build up your own community, is regular, usually daily interaction. Why is daily interaction so important?
Social media marketing is a constant flow of information. The user only takes a moment for a single image. So the big secret is to deliver information regularly. If you regularly publish new content, you will be remembered. Here we are again at the practical marketing, who stands at the end in the supermarket or in on-line Shop searches, on the product will fall back that he or she knows. Presence is therefore so important. But not only for sales, also for the chance of a recommendation. Maybe today we don't have the right garment or the right cell phone model for user XY. But that can change tomorrow and user XY already presses Like, comments on the photo or even shares it with a friend.
Regular interaction ensures, as described in classic marketing, that brands and products remain in the memory.
Regular interaction increases the likelihood that users will recommend your product or service
User-generated content: market research is hardly possible at a lower cost
Free market research! Instead of commissioning research institutes with 20 employees to call 1,000 people, modern companies are cleverly using social media. Large fashion companies can conduct a survey on Instagram within seconds. This allows you to respond to trends and developments with virtually no loss of time and adjust your product range accordingly. So you don't have to wait for sales figures from individual stores as you used to, only to optimize the collection for the coming year two months later. Today, you can theoretically produce locally in Asia, get opinions from all over the world via social media, and make purchasing decisions directly and immediately. Modern new world!
User-generated is therefore so extremely valuable to businesses, and that's why it's one of the four factors that make for social media marketing success.
But the use of user-generated content goes much further than market research.
For the further development but also the new development of products such user generated content is extremely valuable! You get direct and unfiltered feedback from your users. Of course, there are also certain risks, you have certainly heard the topic of shitstorms before. Look at things positively! Before your product becomes a dustup on the shelves, you get early feedback and can take action to improve your product or service. But you can also use all the comments, ratings and conversation flows to directly improve and optimize new developments. In a classic market research situation, you always have parameters that influence the course. Most of the time the test persons are not at home, so the environment is completely different, which influences the language but also the emotions. The private atmosphere also ensures that topics are addressed that might otherwise fall under the table because they might be embarrassing for the respondents in a real conversation. Many details need to be taken into account in market research, but through user-generated content they already have unfiltered feedback from their users. That's why maintaining your own community is not only interesting for sales and increasing revenue, but product development can also be sustainably, positively influenced by the various comments and ratings.
Reach and SEO
Here's a tip for search engine optimization! Have you ever thought about displaying reviews on Google directly on their website or in their online store? Positive reviews also ensure that they are better positioned in the search engines. For example, if you search for a major company, you will quickly see that reviews are displayed very prominently in the search engines. Users feel that the opinions of other users are very important. All studies and statistics show this. Search engines now even go one step further and bundle various social networks and their ratings with each other to get an even more comprehensive picture. So actively invite your users to rate your product, service or brand. This will also have a positive effect on search engine optimization.
In addition, remember the own media on their own website or online store single beds. The recycling of content is very efficient, as well as media cross media are used, for example, on Facebook, Instagram and YouTube are published, of course, in different forms and layout, you should use the published content in social media on cross media own platform. For example, YouTube videos can be embedded in posts but also Instagram photos. Under individual products in online stores, for example, you can embed reviews, recommendations or even comments on the respective product.
Social media can be used much more extensively. For visitors to your website or online store, it makes your own presence look more modern and digital. In addition, they refer to their social channels and can thus gain additional fans. Visitors to your website or online store are thus also actively made aware of your social media channels.
If you are also looking for successful social media marketing strategies and a social media agency that can define your goals but also implement them, then we look forward to your project inquiry!
New! Native Ads: Recommendation instead of "advertising
Native ads (also called native display ads) refer to all paid advertising formats that are discreetly labeled as ads. So, simply put, native advertising is advertising that doesn't look like advertising. Native Ads offer small disadvantages, but mostly advantages. Did you know? According to a whitepaper by AppNexus, the CTR of native display ads is 8.8 times higher on average. According to Forbes, purchase intent increases by as much as 18% through native ads. We also always measure a higher CTR in our client projects. What does this have to do with? Personalization of content, storytelling and more discreet communication channels: referral marketing. Why Native Advertising? What is native advertising? What is native advertising?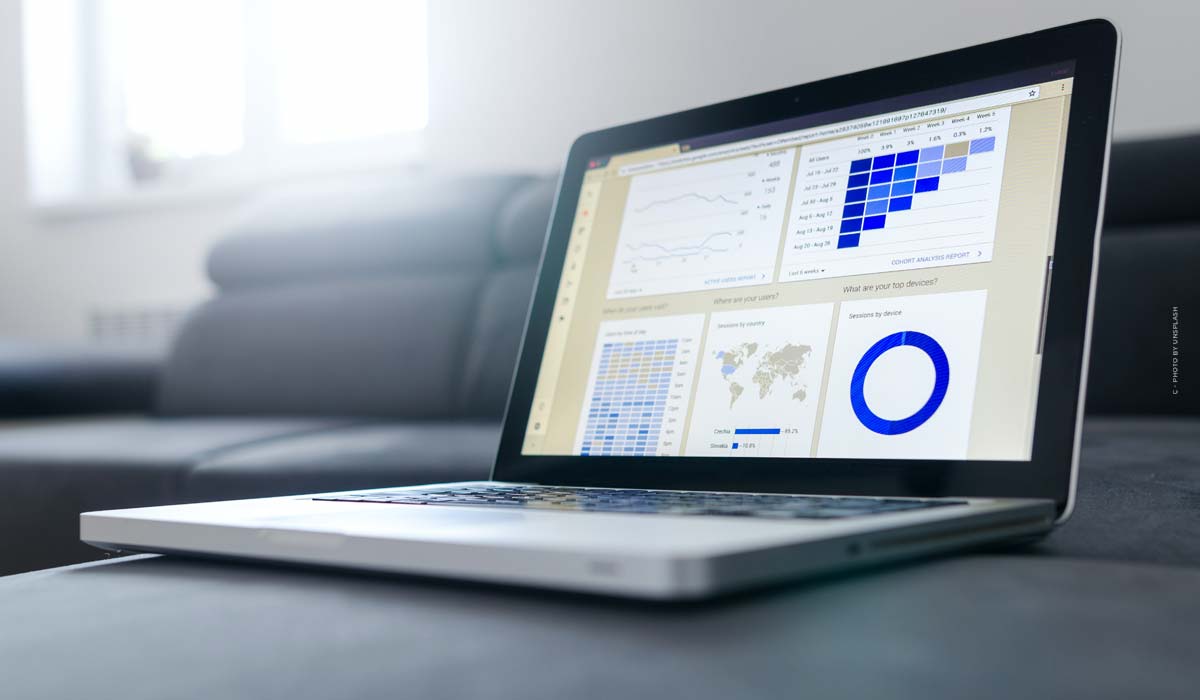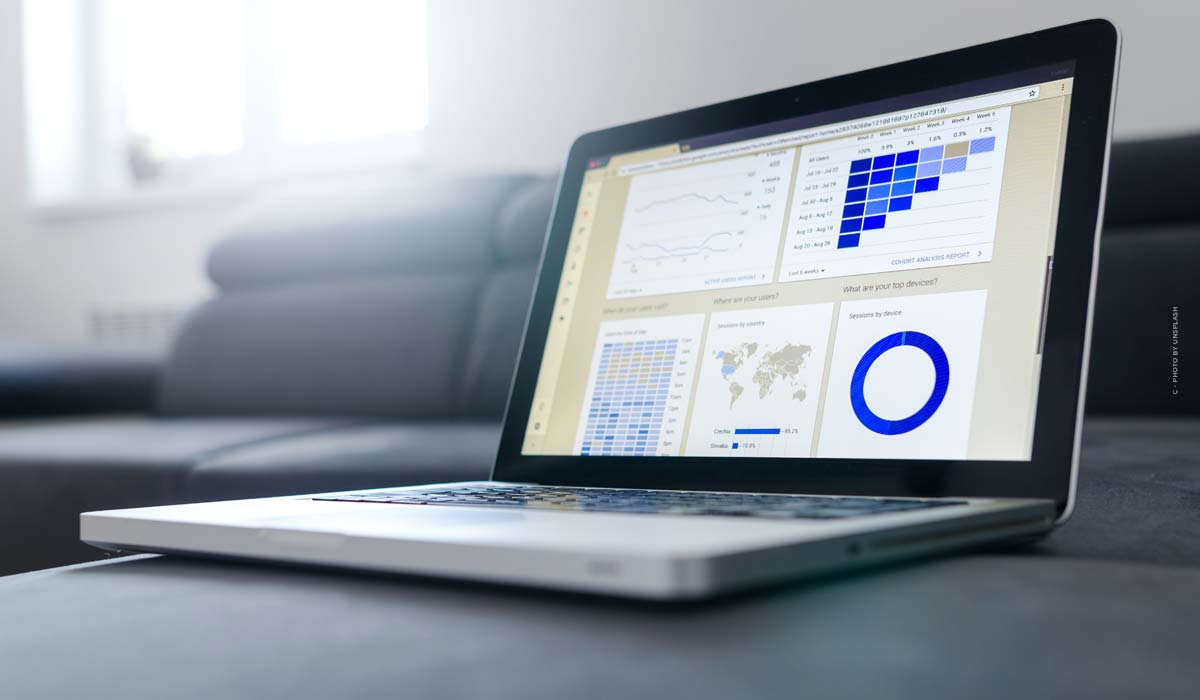 https://socialmediaagency.one/wp-content/uploads/2018/12/social-media-agentur-facebook-instagram-twitter-youtube-pinterest-expertise-erfahrung-kompetent-content-planung-seo-online-marketing-influencer-klickzahl-erfolg-vertrauen-ziel.jpg
550
1200
Laura
/wp-content/uploads/2022/08/social-media-one-advertising-werbung-logo-2022-facebook-tiktok-instagram-youtube.jpg
Laura
2019-04-29 07:21:13
2022-01-08 10:01:51
Social media marketing: 4 success factors for your company