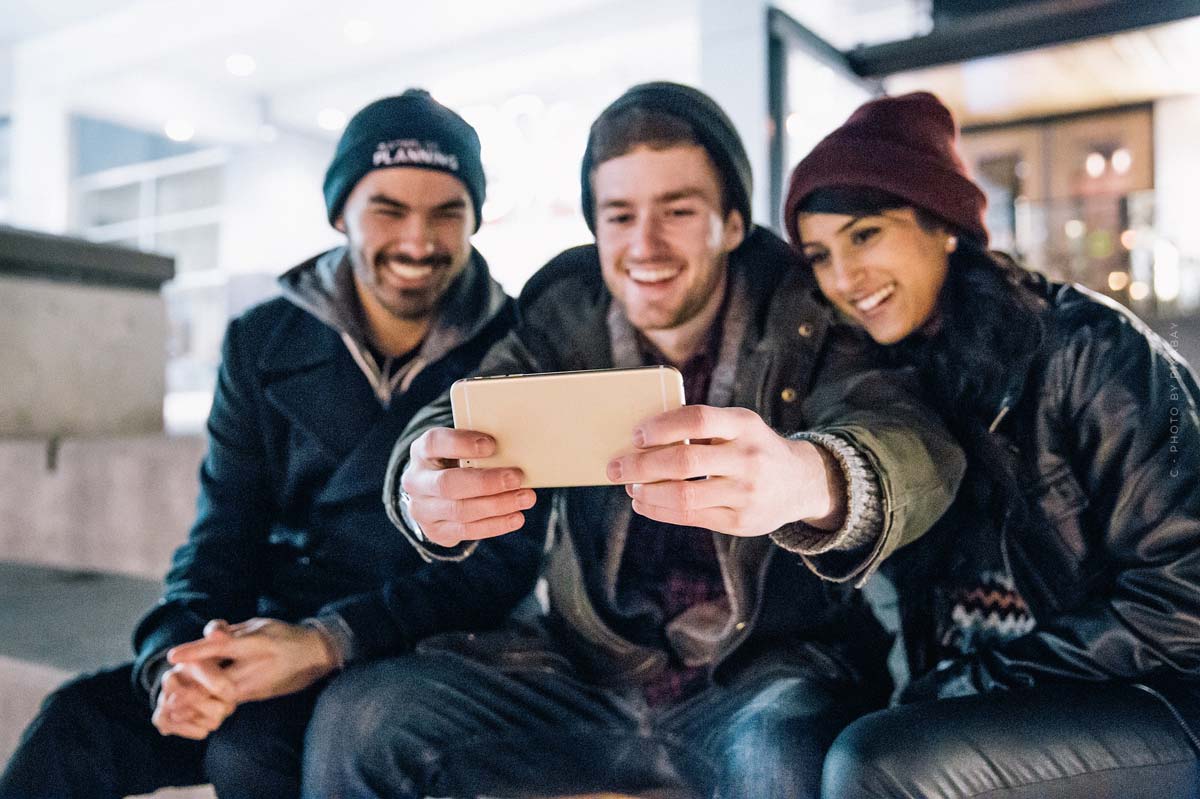 YouTube Evergreens: Concept, Idea, Learning from the Most Successful Videos!
YouTube Evergreen long-term analysis – What are the (!) success models in certain industries? Everyone wants creative concept, "never seen before" ideas, but how do you actually develop "ideas"? One tool, especially for young social media managers, is: learning from success models. If you are looking for creative ideas for videos, then our XXL list with examples of the most successful videos, from various industries (including fashion, pets, sports, even celebrities), will help you!
YouTube: The Power of the Many – Long-Term Analysis
It won't be long before YouTube turns 20 years old. With the founding and launch of YouTube, the world has changed. It all started in 2005 and today 10,000 hours of video are uploaded every hour. Big competition!
2 billion people use YouTube every month. In the last 6 months alone, that gave YouTube, round about 33.77 billion visits! For such a "test quantity" one could not have evaluated from still 20 years, today already, with "Crowd Wisdom". Therefore, our analysis focuses on the factor "Views". Which are the most successful videos ever, ever, ever? Here is the answer.
Tip. If you want to know how to be successful on YouTube, then read more about our social media agency and YouTube agency here.
Now only 1x scroll to the toplist!
Fashion: Balenciaga, Off-White and Supreme
Balenciaga – Testimonials, Lookbooks and Shopping Hauls – Balenciaga is one of the most hyped brands. Why. Good social media marketing for fashion. 79.9 percent of the population in this country is registered on social networks. What topics (content) does the community like? What topics does the community love? These videos have been popular on YouTube for years and may be a little creative input for your marketing team.
Off-White – Shopping videos, buying tips and fashion show models – learning from the best, is a good tip especially for young social media managers! One of the best, in social media marketing for fashion, is Off White. just ten, fifteen years ago, expensive market research institutes had to be hired to know what "works well" and what doesn't. Today, all you need to do is look at YouTube to see what's causing the biggest hypes.
Supreme – Quizzes, wardrobe tours and reaction videos – Fashion in social media marketing is one of the most contested areas by agencies, labels and countless startups. One of the leaders, in creative ideas, online and offline is Supreme. Looking for ideas for your own videos on fashion, outfits or sneakers? A look at the most popular Supreme videos can give you the right input for your own creative process.
Sports: football, basketball and soccer
Football – It's a billion-dollar market and young social media managers are constantly looking for new, creative ideas. From a simple Instagram post, to an elaborate YouTube documentary. But, where do the ideas come from? One simple way: recipes for success. The best soccer tricks, the biggest soccer fails, and the best soccer players in the world.
Basketball on YouTube – Video Marketing means: Always deliver new ideas! Here's a tip for young social media managers, learn from those "who made it"! In the YouTube algorithm, it's called clicks. If you have a lot of clicks, you have good content, whether it's funny, crass, emotional or even just team spirit. The most exciting basketball games, the oldest and youngest basketball players and legends.
Football – Football competitions, emotional stories and training – No other "world" fascinates people like sports. Around the world of sports, there are many players who want to make money, from jersey online shop, to ticket pre-sales. All are looking for creative ideas, but where to get them? Maybe a little break on YouTube and a look at the most popular football videos will help.
Pets: Dog, cat and hamster
Dog – Funny dogs, brave tricks and a new home for abandoned dogs – What are the most successful videos when it comes to dogs? This YouTube Evergreen analysis is great for young social media managers who need to brainstorm creative ideas – learn from the best! Often better than any creative brainstorming, a look at the search results in YouTube!
Cat – Cute cats, dressed up cats and kids shows about cats – cats?! Yes! If you're advertising pet food, toys, clothing or even accessories, you need to keep coming up with new ideas. If you're looking for creative ideas for "cat marketing", a good tool is to look at what performs not only well, but very well! That means lots of clicks.
Hamsters – Hamster mazes, children's series about hamsters and building homes for hamsters – Pets are often the absolute cuteness overkill on the social web! The market around pets, is a billion dollar market for stores, trade shows and online shops. Social media managers have to deliver new ideas on a daily basis. A good tool to come up with new concepts is to look at success models, also for your own pet marketing.
Cities: New York, London and Berlin
New York – New York – Sight seeing lists, travel vlogs and tips for tourists – cities are looking for marketing ideas, as are tourism and travel companies. It's always a good idea to learn from the best! One city is better known than any other. Competition is high, between airlines, hotels, but also restaurants, events, … what do people want to see when they think of New York? That's why it's worth taking a look at the most popular New York videos!
London – Film trailer, city tour & travel guide – How can cities get noticed? Forget flyers, radio ads and TV, social media is now the tool for outreach. Social media marketing for tourism and travel always needs new inspiration, spring, summer, fall, winter, from single singles, to business travelers and families with kids. That's why we have our Youtube Evergreen Analysis, what performs best on YouTube?!
Berlin – Travel Guide, City Trip & Vlogs – Reach via YouTube? Whether it's a hotel, restaurant or city marketing itself, learning from successful models is always a good idea. And,when it comes to social media videos for tourism and travel, ideas are in demand because the competition is fierce. That's why it's worth taking a look at the most popular Berlin videos! With a few filter settings, you can find the most popular videos on YouTube.
Celebrities: Kylie, Kanye and Ronaldo
Kylie Jenner – She and her family (Kardashian) are a phenomenon! At 21, she already became the youngest billionaire with this background and she also breaks records in the social networks. As a young mom, as a businesswoman, as your husband's partner – Which content of hers gets the most clicks? Let's find out. 79.9 percent of the population in this country is on social media. What can you learn from the social media marketing of celebrities? A look at the most clicked, videos from:
Kanye West (Ye) – If there's one artist / PR genius, it's Kanye West. From hip hop star, to marrying Kim Kardashian and now, with a new name (also officially registered): Ye. Genius and madness are often close together and a lot of what comes out is just extremely well calculated PR. Learn from the best!
Christiano Ronaldo (CR7) – An icon on Instagram, also on YouTube and everywhere! Ronaldo is a goal machine and a marketing machine. But which content performs particularly well with sports fans and is clicked 100 million times? We've done the analysis, after almost 20 years of YouTube: Here are the CR7 evergreens, with the most clicks of the community.
https://socialmediaagency.one/wp-content/uploads/2021/10/freunde-smartphone-iphone-schauen-videos-youtube-analyse-beste-videos-aller-zeiten-ideen-finden-lernen-erfolgmodelle-inhalt-content.jpg
799
1200
S_kinski
/wp-content/uploads/2023/01/social-media-one-logo-tiktok-instagram-youtube-facebook-marketing-1.svg
S_kinski
2021-10-20 15:28:41
2021-10-28 17:40:41
YouTube Evergreens: Concept, Idea, Learning from the Most Successful Videos!