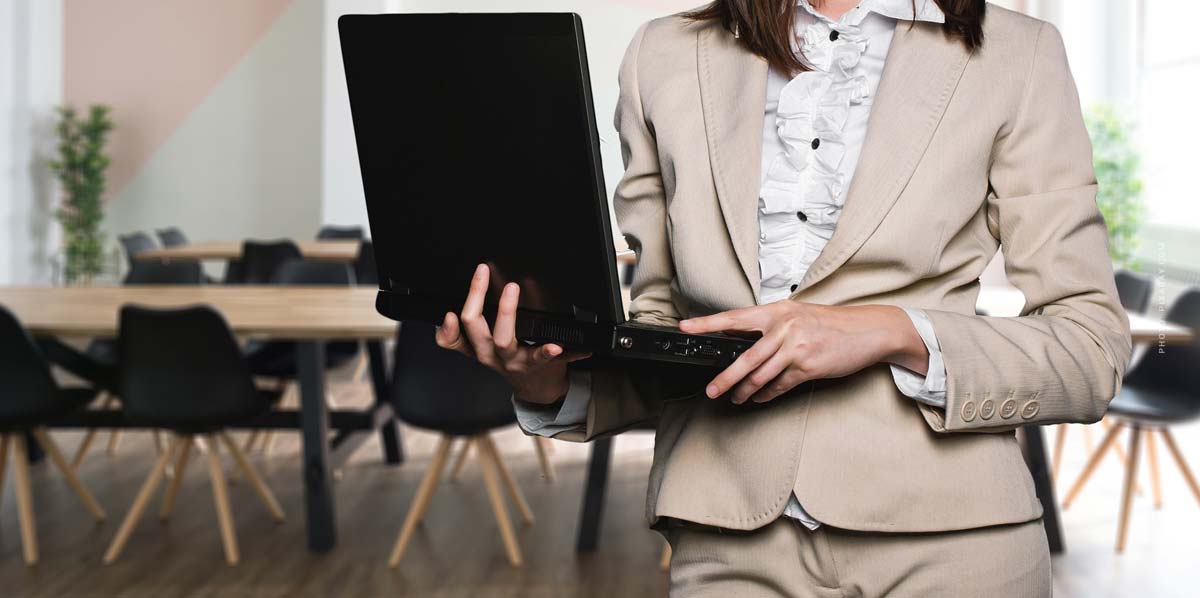 Social media marketing for tax accountants! Advertising, knowledge, recommendation
Social media marketing for tax accountants – advertising on Facebook, content for Instagram, explainer videos for YouTube, where do you actually start? Similar to social media marketing for banking and finance, understanding taxes, whether tax accountants for businesses or individuals, is critical to the success of social media campaigns. Community, channel, advertising, learn about social media marketing for tax accountants here. Targeting businesses (B2B) and individuals (B2C) through social networks such as Facebook, Instagram, YouTube and LinkedIn. The first steps, processes and strategies to build reach.
Social Media: Community, Channel, Advertising – Tax Advisor
Taxes are a complex topic that, compared to many other services, cannot be conveyed so easily that the final marketing message is reduced to a minimum. Similar to banks and insurance companies, which live on the trust of their clients, tax advisors also have to pay special attention to their reputation.
So your social media agency needs:
Know How in Social Media Marketing
Know How in Online Marketing (see later on aspects like Display Ads and A/B Split Testing, as an example)
Understanding taxes for simple messages (concrete problems → solution)
Do you have any questions? Here you will find your contact person:
Attention span: content for fractions of a second
In media, especially in marketing and advertising, it is so important to present content briefly and concisely. After all, the target audience sees the ad or the content produced especially for social media, often only for a fraction of a second. Your window to the customer: Fractions of a second. At the same time, tax advisor tasks are complex.
Maybe you know it yourself, when carelessly swiping in a social media app: photo, photo, photo, video, post, photo, photo, that all in 10, 15 seconds. The possible time of perception is therefore extremely short and accordingly content must be well planned, produced and of course also marketed(paid reach).
But reach is not everything, ultimately it is also about performance (sales / reach). The better the metrics are, the more likely new orders, sales and deals are. This is true in general and of course also for tax consultants who want to do social media marketing.
Social Media One – One partner for everything in Berlin, Hamburg, Munich or even Düsseldorf and Cologne in NRW. One partner, for Germany and globally, if you wish.
Customer lifetime value: What is a customer worth?
Acquisition pays off, whether tax advisor for private individuals (wages and tax return at the end of the year), tax advisor for companies (monthly sales tax, wages, up to the end of the year) or also creative tax design, for example in the area of asset management and real estate management. Products are mostly one-off sales, clients stay with the same tax expert for years, some for decades.
This also creates much less pressure on advertising costs, while often products need click prices in the cent range (to be profitable), tax consultants can also afford clicks from qualitatively high-priced segments (more valuable target groups). This expands the possibilities, target groups and strategies enormously.
Whether it's YouTube, Facebook, new networks like Instagram, TikTok or on Twitch, social media marketing is a big playground where many mistakes (losses) can be made at the same time. That's why there are specialized social media agencies that not only have the typical marketing channels in mind, but also alternative marketing methods. From additional display ads, which then, for example, play out your ads, in renowned online magazines, to the advertising insertion before specialized podcasts, which deal with the topic of finance, even better taxes.
In each case, it depends on the individual objective, whether mandates are to be acquired and / or, for example, products are to be sold digitally. Depending on this, other methods and strategies, but also social networks are used.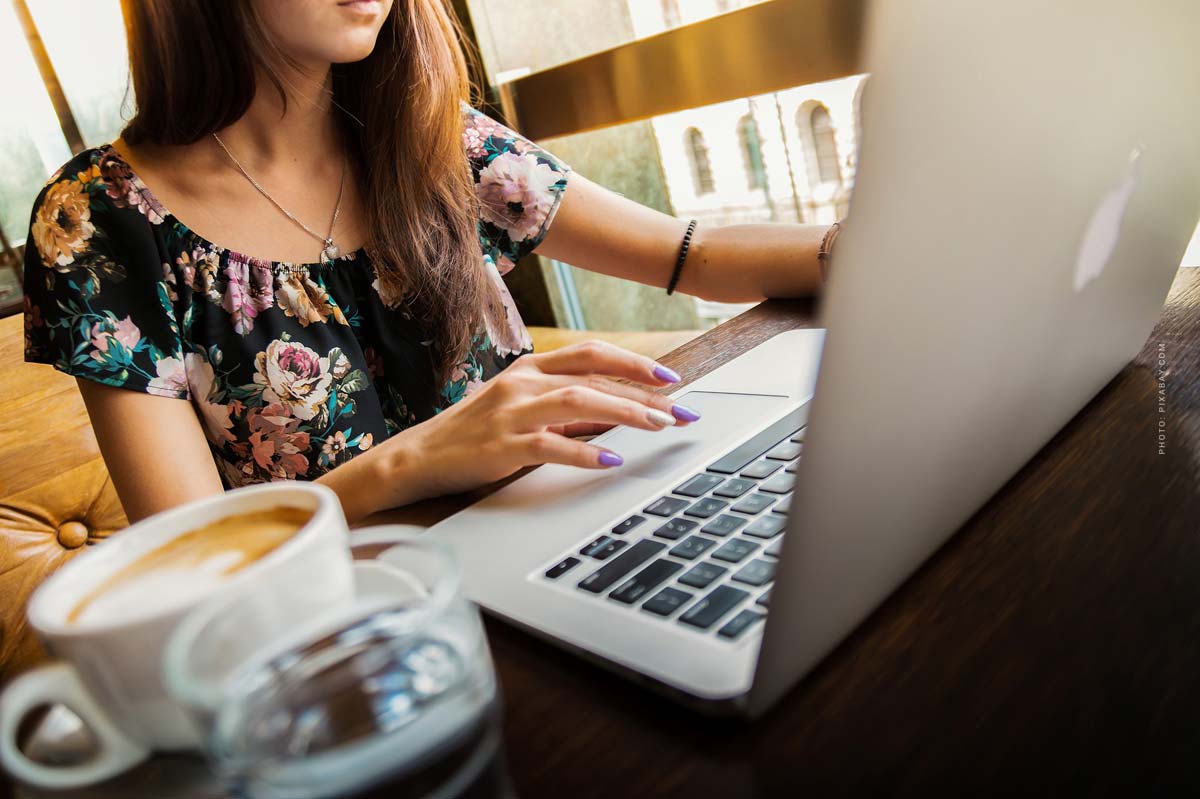 How much does "one click" cost? Example
If you simply "only" book advertising, then you pay approximately 3.34 euros per click, for German target groups. If you have a conversion (sales / visitors) of 0.2%, every 500th visitor buys a product or one of your services.
In addition, of course, you need the appropriate social media channel, content, offers, and even an extra website if necessary.
To ensure that the costs do not explode and are precisely measurable(reporting), tax consultants hire social media agencies.
Everything starts with the first step, including your social media marketing concept. If you haven't had any experience with a social media agency before, here's a quick overview of the general onboarding process.
Start of cooperation: get to know the tax firm
With reputable agencies like us, we don't start placing ads right away(social ads). That would be absolutely inefficient! Without knowledge about you as a customer, your specific target group, your offer, no target-oriented social media strategy can be developed.
The first step is always to get to know each other. Company, history, goals, previous buyers, previous marketing activities and products, as well as future target groups, buyers and products, if applicable. Only through knowledge about their tax firm, their services and also their additional services, strategies for advertising in social media can be developed.
Target group: private individuals (B2C), companies or groups (B2B)
In terms of target group, capacity also plays a major role. Have you just set up as a tax consultant or are you already positioned with partners or even with branch offices?
In addition, there is the focus: B2B (tax advisor for companies), B2C (tax advisor for private individuals), a mix or also with additional services, for example an integrated lawyer.
Many parameters that are finally brought into structure in a joint workshop. The following concepts and marketing activities (plan) are directly linked to the findings (workshop). The first creatives (media and concepts) are then developed from this. As a law firm, you will also be involved in this step, through a further meeting in which the first results of the creative will be discussed.
Tailor ads to target audiences (and languages):
Community management, channel building
Depending on whether social media channels already exist or not, the next step is to set them up (channel, community, ad manager, social media software, editorial plans and so on). You can learn more about this in our general articles:
Community management: content instead of "news
Just as important as channel building, subsequently becomes active community management, yes also for tax advisors. The community refers to the people who follow your social media channel(s). Best practice example from Youtube, with over 100,000 followers show how interesting the topic of taxes is for millions of people.
Social media is not just a news channel, this is about interaction with fans and followers.
To ensure that your social media channel does not become a boring news channel, good social media agencies build interaction with the community. In its simplest form, this can already be reactions to comments, or replies to private messages that will reach your tax firm. In a broader sense, it's also about action, actively engaging the community, being proactive.
Ideal case: Content is so good that it gets shared.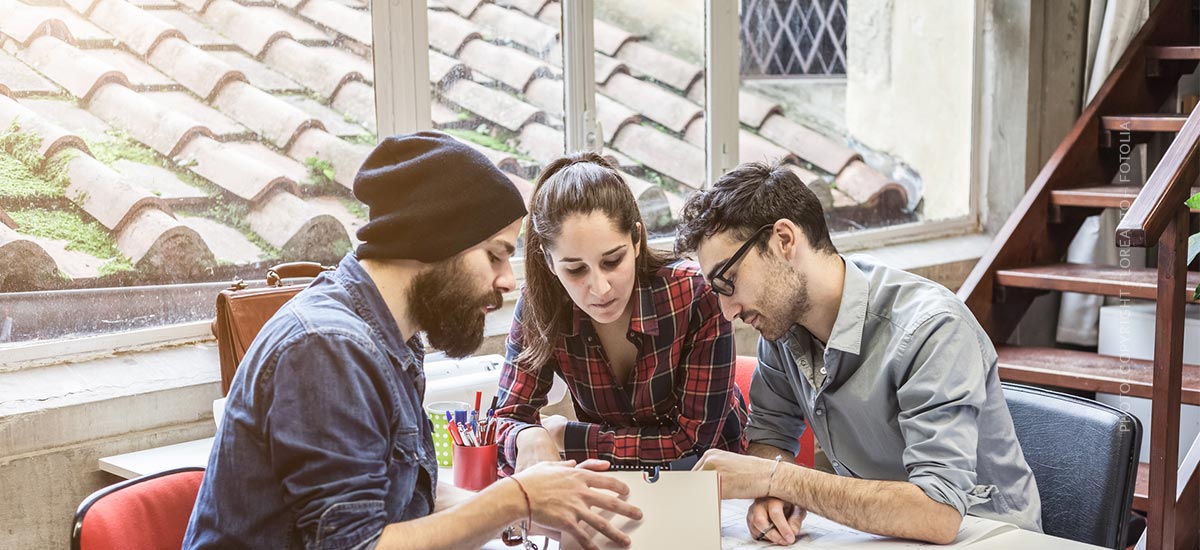 If you want to know even more about community management, read more on our social media blog here:
Paid / organic reach: building
But how do you build a large community? The magic word is paid reach. Some people will say that organic reach builds itself. Let's say you generate 1 follower per day and every 5th one gets another person to follow you (which is very optimistic and assumes good content). How long will it take for them to have 1,000 followers / fans? Even after a year, you would barely have 500 people.
Therefore, we now come to building reach and of course, selling services and products, through targeted advertising on social networks.
Placing advertisements: Facebook, Instagram & Co.
Advertising on social networks requires a lot of know-how!
Here we want to give you a little insight into how targeted advertising is nowadays, for example through pixels, targeting or more specific tools such as geo-tracking. Your community is built and with the initial data, (simply put) friends and acquaintances can be reached more easily. Young entrepreneurs may have a similar circle of friends. You can reach them with social ads. As well as new target groups, through said targeting.
Likewise, we give you as a law firm in the following insights into how the efficiency of individual ads, in the second step, is increased by the social media agency. Let's start with the target group and the target.
Reach target groups: Age, profession, interests
Active social media advertising then specializes in very specific target groups that are relevant to you. This is also where the magic of social media advertising lies! Through the many data that users disclose about themselves, whether locations, active"like" comments or following other channels (friends, companies and influencers), target groups can be excellently segmented for the placement of advertising. The better certain groups can be distinguished from each other, the more targeted the advertising can be.
An example?
For example, you could specifically reach (target) people who are interested in entrepreneurship, finance, people who own a latest smartphone model at the same time, live in Berlin-Mitte, Charlottenburg or Grunewald (rather wealthy), aged between 25 and 35, allso young entrepreneurs who could become long-term customers…. and so on.
Target group 1 in the example:
Interests: Entrepreneurship, finance
Smartphone model: New and expensive
Place of residence: Berlin or more precisely Mitte, Charlottenburg, etc.
Age: 25 – 35 years (founding period, no tax consultant available)
…
That for only 1 target group for advertisements. For this purpose, other clusters (groups) of target groups are formed.
Target group 2 could be:
Interests: Entrepreneurship, finance
Smartphone model: New and expensive
Residence: Hamburg or more precisely HafenCity, Eimsbüttel, etc.
Age: 25 – 35 years (founding period, no tax consultant available)
…
You see in comparison, the only parameter that changes was the place of residence. So you can also see how many different target groups can be addressed for your topics. The database of social networks, the mechanisms of advertising are so sophisticated that this was really only a simplified example!
But not only the target groups differ. The ads themselves are also played out in different forms in order to determine the most effective approach (conversion rate).
A/B tests: increase the efficiency of the advertisements
Another, important method in social media marketing is testing different ads (as well as target audiences).
Within these tests, simply put, different options are compared with each other and their achieved results (metrics) as well. Simply put, "does the photo work better without the video"? In the end, which medium generated more deals and new mandates for your tax firm?
For example, tested are:
Target groups (as seen above)
Photos (for example, content, single photo, gallery, …)
Videos (for example, length, text elements, models, …)
Texts (for example, content, text length, emojis, …)
This comparing and testing of different contents, within different target groups, gives statements about which ways are most efficient for your personal constellation, which are less and which advertisements are inefficient; this also happens, but is just quickly corrected.
This serves to optimise the cost of advertisements over the long term and, of course, to optimise sales promotion.
Facebook, YouTube, Instagram, LinkedIn and Co.
When it comes to choosing social networks, you have free choice these days. You can address a rather solid, older target group on Facebook, 20 to 35 year olds also Instagram, other target groups with a high thirst for knowledge can be reached via Youtube, e.g. via explainer videos or via ads that are played before these specific explainer videos.
Here, too, your social media agency is a valuable companion, because marketing activities on all these social networks, that costs a lot of money. Accordingly, you also focus the active use of networks that provide the greatest added value for your company. Better quality and an active community, see community management, than 5 different social media channels as a tax consultant and none of the channels is really cared for.
This is also how you achieve organic growth. Reach that everyone is looking for, after all, your own product gets around by word of mouth. That means referral marketing, for example because well-known people have marked a certain post of yours with "Like".
However, all of this brings us back to a very important topic for tax accountants and social media marketing, understanding of tax matter.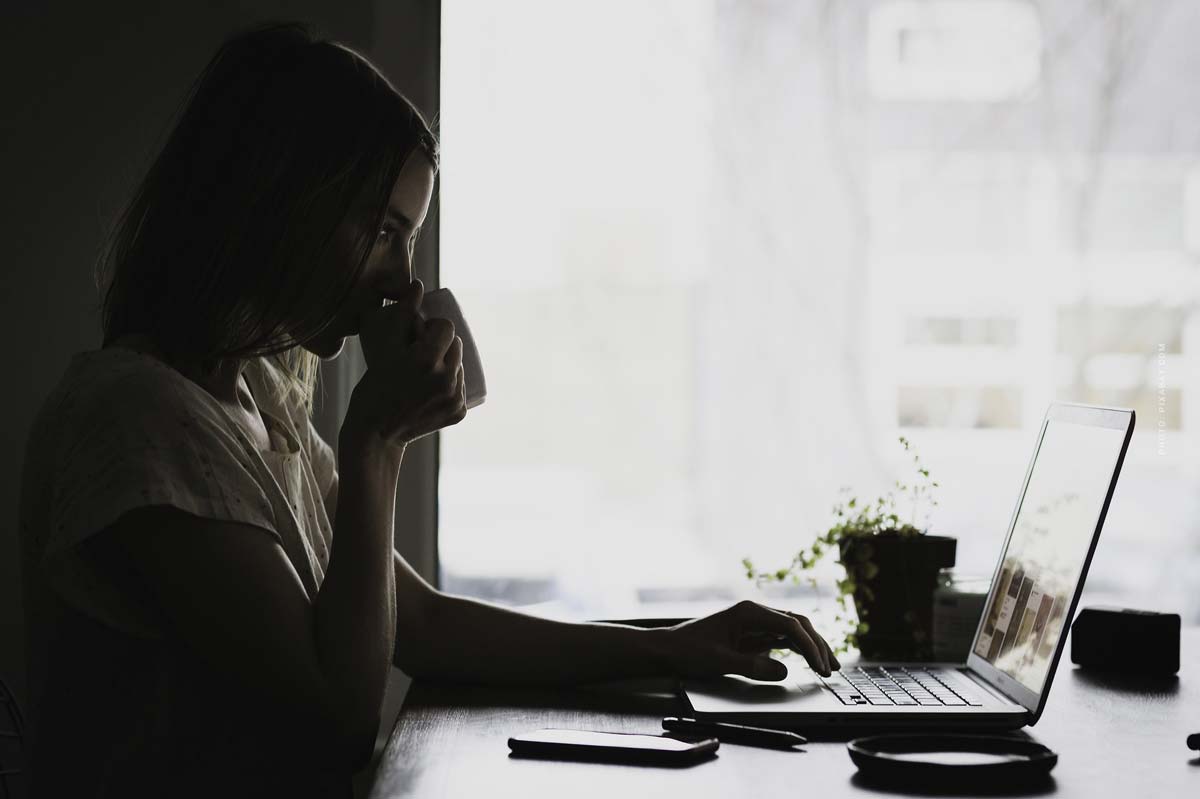 Understanding and marketing tax
As mentioned in the introduction, marketing does not only require expertise in social media marketing, or the placement of advertisements, but also an understanding of taxes as a matter in itself, in order to be able to transport the content. Finally, the right questions must be asked, the right problems uncovered, so that the right and individual solutions can be designed in the marketing strategy.
Again, it's all about efficiency, how many contacts should be approached without them becoming clients? Ideally, as few as possible (cost-efficient).
Advice and contact
You want to start as a tax consultant with social media marketing or increase the already existing performance? Then contact us now, we look forward to your inquiry and your project. Contact information and contact persons can be found here:
https://socialmediaagency.one/wp-content/uploads/2021/06/steuerberaterin-beraterin-kanzlei-notebook-berechnung-auswertung-unternehmen-firma-gruendung-tipps-hilfe-erfahrungen.jpg
598
1200
S_kinski
/wp-content/uploads/2023/01/social-media-one-logo-tiktok-instagram-youtube-facebook-marketing-1.svg
S_kinski
2021-06-13 16:45:05
2021-10-28 17:38:22
Social media marketing for tax accountants! Advertising, knowledge, recommendation