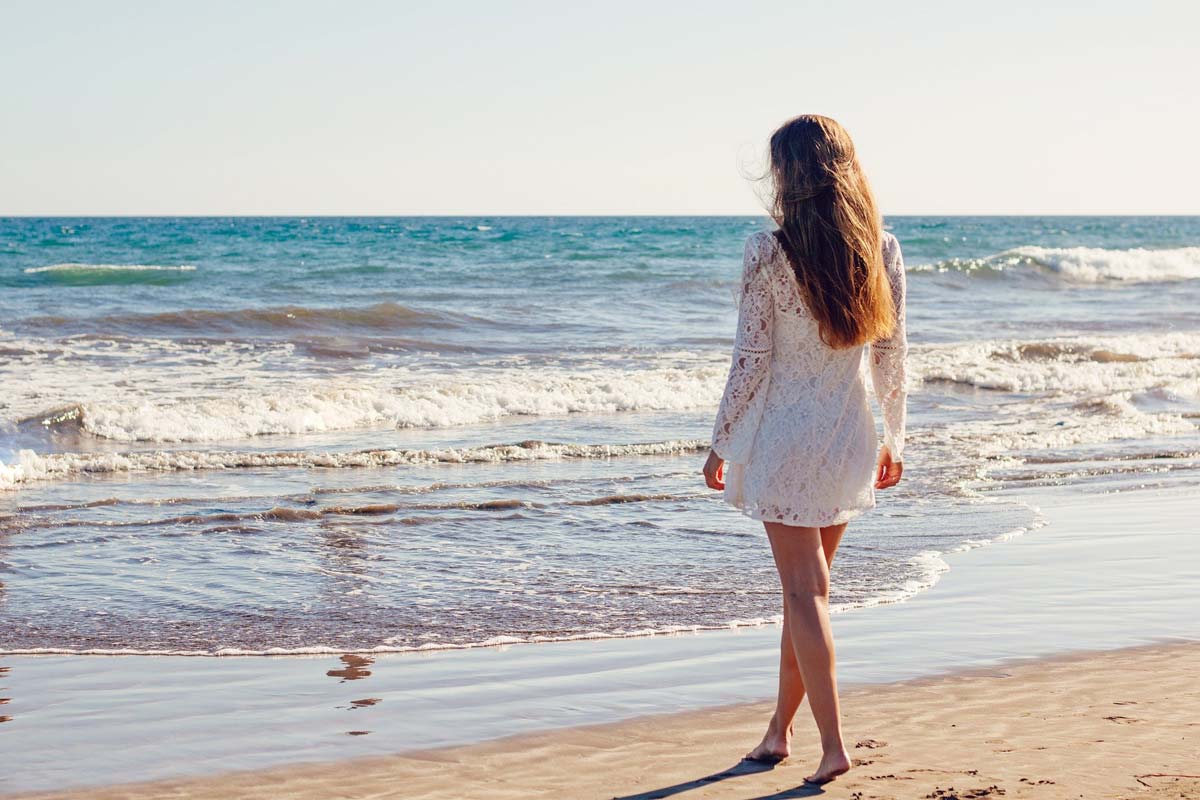 Lil Miquela: Virtual Model, CGI Influencer and Digital Musician
Lil Miquela – Cute freckles, innocent gap teeth and rosy pouty lips. It reads like an influencer's description: beauty in the "fake world" of the 21st century. As rightly as the term "fake" is chosen in this context, it is misplaced. Rather, we are talking about a "fake" person in the real world. The Cindy Crawfords, Madonnas and Naomi Campbells in one person in the present – a personality programmed by computers. The new marketing trend in the 21st century goes by the name of digital influencer, CGI model, or virtual avatar for short. A computer generated avatar in human form, stylish clothes and extravagant make-up. The following is a portrait of digital influencer Lil Miquela, who is already enjoying international success and thrilling her fans: Welcome to the future!
Lil Miquela: Virtual Model, Musician and Influencer
Female influencers often try to portray and publicize perfection on their social media channels. Lil Miquela may be one of the few influencers who can be authentically "fake" and perfect. Lil Miquela is a computer generated personality. Perfection is in her blood, so to speak – and yet she comes across as more authentic and "real" than some flesh-and-blood influencers. See for yourself what the digital influencer phenomenon is all about!
Tip. Read more about virtual influencers here!
CGI Model: How it all started in 2016 for virtual influencer Lil Miquela!
What a birth certificate entry is to one, Lil Miquela's first Instagram post is the birth of a digitally created personality. Dating back to April in 2016, the first Instagram message marks the first step in an unexpected, successful career. The supposedly 19-year-old half-Brazilian leads the life of a classic influencer. All important aspects of her life are shared on her social media channels, fashion is showcased, interviews are given and music is produced. All this meanwhile in front of an audience of 2.9 million people on her Instagram account. Her Instagram profile allows glimpses into her life, which she describes as follows:
"Change-seeking robot with the drip!"
Video: The digital model introduces itself
I'm Miquela – a digital model, virtual musician – the list is long. As long as the list of her talents is, so is the list of people for whom this phenomenon around "digital personalities" is intangible. In the video below, Miquela gives you a glimpse into her life as a virtual influencer starlet in an attempt to dispel the suspicions of many. See for yourself:
Timeline: "Personal" development of a virtual influencer
2016: 1st Instagram message in April
2017: 1st music video "Not Mine"
Collaboration with Calvin Klein
More music videos on Spotify
Collaboration with YouTube Music at Coachella Festival
Ambassador for charity projects
Disclosure: Virtual Influencer Relationships
21st century technology at its best. While nowadays people are aware of the fact that Lil Miquela is a digital influencer, she has kept her community in the dark for a long time. Comments like "She is not real", "She looks like an avatar in SIMS" were often not addressed further. Until April 18, when her secret is set to be officially revealed. This entire process will be dramatically staged. Bermuda, another virtual personality, hacks Miquela's Instagram account and calls her a "fake ass person." Only by fulfilling the ultimatum of revealing the truth surrounding her existence to her community does Miquela regain control of her Instagram account.
"I'm not a human being! I'm a robot!"
She claims that her progamming company Brud had sworn her to secrecy about her true identity. Either way, this PR strategy has had an impact – Lil Miquela and her unique story continues to inspire and disturb the entire social media world to this day.
History of Lil Miquela
Lil Miquela is a virtual personality. She is not a human figure in the traditional sense. Everyone is aware of that by now. But who is behind this technological innovation? Who is the face behind this technical, revolutionary development?
Movie Studio in the 21st Century: Brud
The answer is L.A.-based startup Brud. A company of engineers, storytellers and dreamers. They specialize, by their own admission, in artificial intelligence and robots. In short, it's a transmedia studio where graphic designers, stylists, designers, writers and engineers merge their ideas and talents to create something new. In their case: Lil Miquela – the digital influencer in the 21st century.
Video: The phenomenon of a virtual influencer
Still not convinced? This video gives you a little peek behind the scenes and shows what the phenomenon "Lil Miquela" is really all about. Convince yourself!
Character and appearance of a digital influencer
Can a programmed personality have its own character traits? What are the external recognition features of a virtual model? Answers to all these questions and more can be found in the following two paragraphs!
Virtual model with freckles, gap teeth & full lips

Character: "fake" as a human being, "real" as an influencer
"39 degrees out im still getting this iced matcha!"
Just one of her many statements on Instagram or Twitter. Lil Miquela shares her everyday life with her community, acts humorous, authentic and likeable. Like a "real" person. She doesn't take herself too seriously, but still knows how to address serious, socio-critical problems. Her fans love her for her authentic, "real" way.
Timeline: Career and trajectory of a fictional influencer
Virtual models are now so perfectly generated that we are often not even aware of how often we actually see them in advertising campaigns. The following is a small overview of previous cooperation partners of Lil Miquela:
Model, musician and much more
Dior
Chanel
Prada
Gucci
UGG (40th anniversary campaign)
Porsche
Burberry
Jacquemus
Moschino
Boramy Viguier
AREA
No Sesso
And many more!
Model career: virtual beauty on the campaigns of the fashion elite
Starting with collaborations with skateboard labels, Lil Miquela has fought her way into the fashion world. Calvin Klein, Prada or Moschino – just to name a few names – are now among her partners. Here are a few of the most important advertising campaigns!
Calvin Klein: Kissing scene with Bella Hadid
Big designers like Calvin Klein use Lil Miquela's celebrity for commercials. In May 2019, Calvin Klein proves his marketing skills. He creates a campaign video where Bella Hadid performs alongside Lil Miquela. A kiss between the two beauties makes headlines, and not just virtually! See for yourself:
Samsung Galaxy: Virtual Influencer in the Virtual World
Samsung has launched a global digital campaign in 2019, with Lil Miquela being one of the four members of #TeamGalaxy. She is promoting the Galaxy S10 alongside Millie Boby Brown, DJ and producer Steve Aoki and professional gamer Ninja.
#Team Galaxy is a global community of Galaxy users and fans who support Samsung's philosophy of "Do What you can't!".
That's the official statement from Samsung. Lil Miquela brings the commercial into the 21st century. Why she's behind this campaign? "I am the product of technology myself, so I can realte to Samsung in a way that's a LOT more literal than most people. Wheter it's sharing my thoughts on the issues I care about or just riffing on style, it's all done through my Galays S10 – which I've named Samuel Phonington III," she says herself.
Dazed: CGI model as editor
In addition to her career as a model, musician and influencer, she is also venturing into the world of magazines. The digital lifestyle magazine "Dazed", based in London, hires Lil Miquela as an editor.
"thanks to her experience a musician and activist on the side of her modeling work!"
The voice of a digital personality
Lil Miquela is not only wowing the fashion world with collaborations. She also shines with a singing career. Lil Miquela's music is in the realm of pop and house and has already gained many followers. While Miquela is now hailed as a star by fans herself, she also has a list of role models. Rihanna, Erykah Badu, Aaliyah, Solange and H.E.R. – just to name a few of the big names. Following you will find a list of her most famous songs, with which she follows in the footsteps of her idols. On YouTube her videos already count more than 4 million views. Tendency rising! Listen for yourself:
Video: Music video debut "Not Mine"
Here you can find Lil Miquela's music video for her song "Not Mine", which was also her music video debut and attracted a lot of attention.
Video: "Hard Feelings" music video
Check out Lil Miquela's music video for her song "Hard Feelings," in which she dances on the trailer platform of a moving truck in the Las Vegas desert.
Charity: virtual influencer with heart
Lil Miquela has proven herself in almost all creative tracks and is successfully celebrated as a digital influencer. However, she also uses her reach for topics beyond fashion, beauty and lifestyle. She makes herself loud for socially critical issues and calls for fundraisers. For example, her Instagram bio is adorned by the hashtag #BlackLivesMatter. The following is a short overview of the charity projects Miquela supports:
Black Girls Code
After-School-Program (Donation of music equipment)
California Wood Fires
BlackLivesMatter
Etc.
https://socialmediaagency.one/wp-content/uploads/2020/12/lil-miquela-virtuelle-influencer-model-instagram-tik-tok-leben-digitales-model-buchen.jpg
800
1200
Laura
/wp-content/uploads/2022/08/social-media-one-advertising-werbung-logo-2022-facebook-tiktok-instagram-youtube.jpg
Laura
2020-10-20 07:00:26
2021-04-07 18:51:34
Lil Miquela: Virtual Model, CGI Influencer and Digital Musician