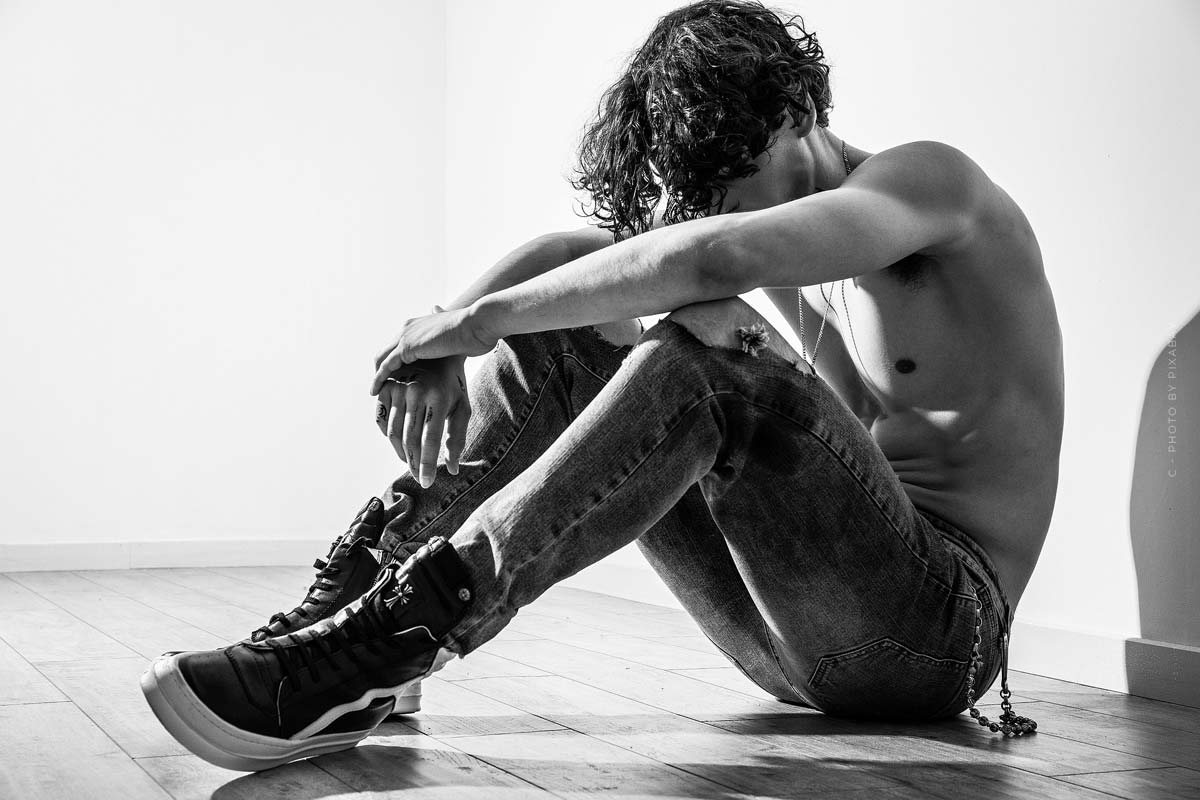 Liam Nikuro: Japan's first male virtual influencer, musician and basketball VIP
Liam Nikuro – Virtual models and digitally created personalities are the latest trend in social media and the modeling world. With this, Liam Nikuro hits the bull's eye: The young Japanese-American man has made a name for himself as a Hachimura fanboy with the Washington Wizards basketball team. Fans and media alike were confused when the musician started showing up more and more in Washington Wizards photos. Hardly anyone recognized him and his features were far and wide. The mystery was nevertheless solved when it became clear that he is the fashion-conscious virtual influencer Liam Nikuro. Find out what makes him tick, who he is, where he's from and much more about virtual influencers here.
Liam Nikuro: Virtual Influencer Hobbies and Interests
The Instagram personality has gone from a minor Instagram star to a person of great interest to the wider public in a very short time. Instrumental in this was her collaboration with the Washington Wizards NBA team.
Tip. Read more about virtual influencers here!
Hobbies: Fashion, Basketball and Music
The digital model's Instagram profile shows a number of interests. But at the top of the list is fashion. The pretty model is particularly fond of street fashion. Supreme, Nike, Acne or Converse: Liam has a feeling for fashion and presents his favorite outfits on Instagram. His favourite clothing brands are Off-White, Burberry and Heron Preston.
Since 2020, there has been a collaboration between the Washington Wizards and Liam. Especially with the Japanese-American exceptional talent Rui Hachimura Liam spends a lot of time. The two train and take photos together.
A third big hobby is music. The young Japanese is not only a fan of various pop musicians like Bruno Mars, Justin Bieber, Drake, BTS, Biggie Co. but also produces his own tracks.
Basketball NBA: Liam Nikuro with the Washington Wizards
Great confusion arose when an unfamiliar face was increasingly seen in the Washington Wizards' Instagram posts. Most notably, basketball standout Rui Hachimura seemed to have a close connection to the unidentified man. The VIP guest was 21-year-old Liam Nikuro and the reason he made it was because Liam wasn't actually physically present. This is because Liam is a CGI avatar that is inserted into the images after the fact.
The goal of the marketing campaign is to strengthen the club's connection to Tokyo and test new, innovative ideas in influencer marketing.
Brand Deals: Who does the virtual influencer interact with?
An influencer would be nothing without his collaboration with others. Especially to build their image and reach, influencers benefit a lot from not only presenting paid brands, but also to draw attention to brands by tagging them. Especially with his closeness to basketball, a lot of brands that you find are more from the sporting field.
Supreme: Job with big fashion brand
Titled 'want', Liam posts clothes he'd like to include in his collection. Particularly frequently featured: Clothes from the label Supreme, which was founded in 1994 as a skateboard clothing brand. As a kind of offshoot of the brand Stüssy, the label founder had previously worked there, Supreme has, among other things, through the collaboration with Louis Vuitton from an underground label to a, in the street style much represented name.
Vans: virtual influencer in skater look
The label, which mainly specializes in sports like skateboarding, snowboarding and BMX, is also back on the street fashion market after a while in obscurity. Liam combines the shoes and clothing appropriately and finds a way to emphasize his own style.
Maison Martin Margiela: High Fashion with Liam Nikuro
Maison Martin Margiela is an avant-garde fashion house that excels in edgy clothing. The label offers haute couture as well as pret-a-porter fashion for everyday wear and is especially known for its tabi shoes.
Music: virtual pop stars like Hatsune Miku or Lil Miquela
Virtual avatars in music are nothing absolutely new. Hatsune Miku, another Japanese virtual pop star, has been a musician in Japan and other parts of the world for several years. The technology behind it is called Vocaloid. Vocaloid is a software synthesizer that creates a virtual voice based on the voices of famous singers. This voice sounds close enough to an actual singing voice that with the right marketing and character, the songs written can be wildly successful.
Liam as musician: virtual influencer has role models like Justin Bieber, 2Pac and co.
Liam Nikuro himself dreams of standing on the big stage and presenting his music. He draws inspiration from his human counterparts. His favorite artists are Justin Bieber, 2Pac, Bruno Mars, Drake, Kendrick Llamar and many more. These inspire him daily to create new music and push him to keep pursuing his dreams. Especially in 2020, Liam has taken time to work on his career as a musician.
Hatsune Miku: First virtual pop star
Hatsune Miku is the world's most famous virtual pop star. The Japanese anime character has been climbing the ladder since 2007. The young girl's animation has gone from screens to a 3D hologram making actual stage appearances and was even booked for Coachella 2020. So the Weilt seems primed for virtual influencers in music and a wide following can be found.
Lil Miquela: AI in the Music Business Video
Another example of virtual influencers in music is Miquela Sousa, also known as Lil Miquela. The Californian first made headlines because the public couldn't definitively tell if the pretty CGI was a virtual representation or a real person. It is now known that Lil Miquela is a virtual avatar. However, this does not limit her success and she has already managed to generate well over 3 million views with her music video for 'Money'.
Future: Style, plans and innovations for Liam Nikuro
The digital influencer is already able to turn the heads of young people. This is made possible by a very sophisticated construction of the facial structure. This is composed of multiple, well-known heads. These include, for example, Justin Bieber and the successful K-pop group BTS. So if Liam's appearance is not completely unfamiliar to you, you might see your favorite pop idol in him.
Fashion Style: Supreme, Converse, Fendi and more
As a self-confessed fan of Virgil Abloh, CEO of the Off-White label, Liam is an absolute advocate of the movement that fuses luxury fashion and street fashion. It's all about combining casual, sporty fashion with exquisite designer pieces to bring luxury fashion into everyday life. Part of this movement are also collaborations of high fashion labels with brands like Nike. Nikuro also tries to incorporate his cultural background into his looks by integrating Japanese styles.
Brands that can be found on the Asian Instagram star include:
Supreme
Fendi
The North Face
Nike
Maison Margiela
Hermès
Rolex etc.
Model agency 1sec INC.: Plans with the digital model has
1sec INC. is the agency that brings virtual influencers and AI together to create an unparalleled virtual human experience. Part of this effort is virtual influencer Liam Nikuro. The Japanese virtual influencer is a project that aims to help bring the possibilities AI's offer to daily life to the masses. The agency has plans to use 3D avatars in other areas of life, such as customer service and video conferencing.
Future plans with Liam are to have him interact directly with people in the future. For example, he could livestream on Instagram, or get in touch with fans in writing. Additionally, of course, as mentioned above, a music career is planned for the digital model, which will take off in the coming years.
Digital Influencer Interaction: Lil Miquela's Interview with King Princess Video
Back in 2019, the world got to see what a conversation between a digital avatar and a real person can look like. That's because during the Youtube Music livestream for Coachella 2019, Miquela Sousa, who wasn't known as a digital influencer at the time, interviewed Mikaela Strauss aka King Princess. While this interaction wasn't exactly along the lines that 1sec INC. has in mind, as Lil Miquela isn't yet an AI but was dubbed by a human, the interview does give some insight into how such an interaction between avatar and human can take place.
https://socialmediaagency.one/wp-content/uploads/2020/12/liam-nikuro-virtueller-influencer-digital-model-musker-japan-leben-job-instagram.jpg
800
1200
Laura
/wp-content/uploads/2023/01/social-media-one-logo-tiktok-instagram-youtube-facebook-marketing-1.svg
Laura
2020-10-25 07:00:08
2021-04-07 18:51:35
Liam Nikuro: Japan's first male virtual influencer, musician and basketball VIP