SEO Agencies Hamburg: Success with Search Engine Optimization
SEO is there to make the websites of companies popular. Because only if a website is visible in the search results of Google and Co., searchers become potential customers. Therefore, the website must a) market outstanding content and b) achieve maximum traffic – and for this SEO optimizes the search results so that the placement of the website is as high as possible on the first page. The best SEO companies in Germany.
Learn SEO online: Free of charge in 77 minutes
Why? You should understand the SEO method and its strategies. In Podcast Episode #8: What is SEO? we answer all SEO questions for free.
Tip. Before you look for an SEO company, learn the SEO basics.
So you know what matters and what questions you need to ask, or what topics need to be addressed. Optimization for Google.com, Bing & Co. for your business from step 1 to basics, structure, content, link building, and much more. Here for free in our podcast, episode #8: What is SEO?
In this episode of the Marketing Podcast we explain to you the 1×1 of search engine optimization for search engines, all 100% free on Spotify, iTunes & Co. We answer the most frequently asked questions of self-employed, companies and businesses who start with SEO: For self-employed, career changers, e-commerce, businesses and big companies who want to appear on page 1 of search results. Besides the "big" SEO, like real estate portals do for example, we have of course also included a simple example for beginners, for regional / local SEO. Example: Dog trainer from Meppen, how would she get targeted good rankings and organic reach through Google? Representative for you in Hamburg.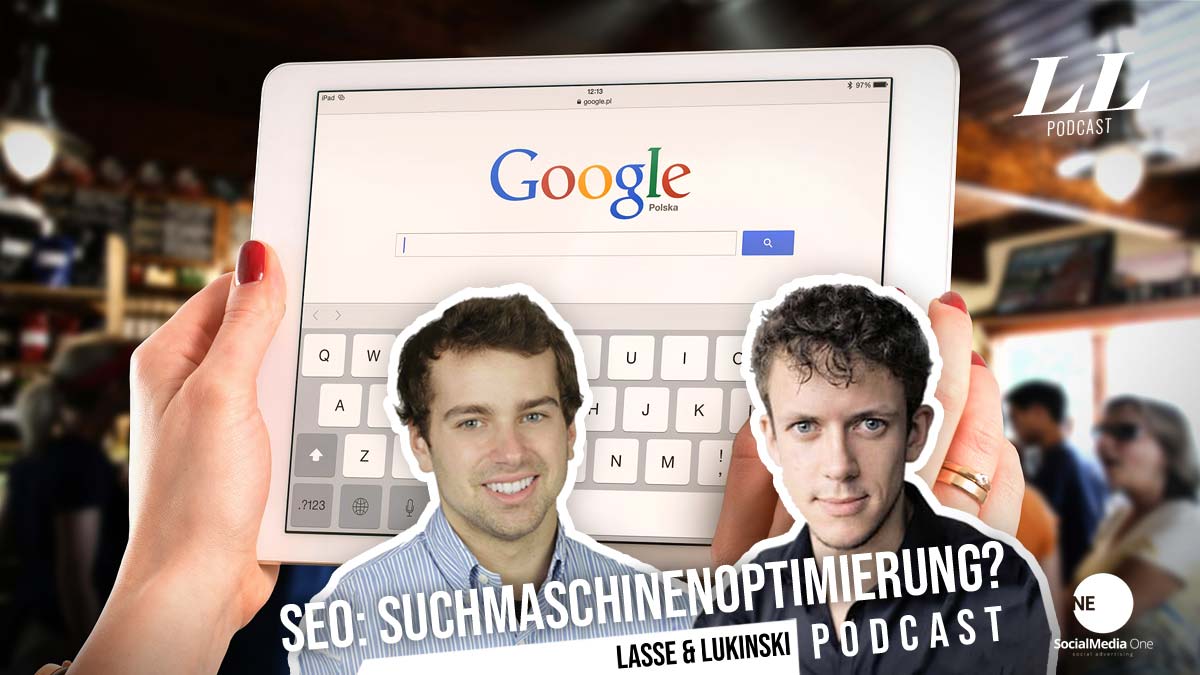 Recommendations for search engine optimization in Hamburg
After Berlin, Hamburg is the second largest city in Germany. And just like in Berlin, there are also plenty of agencies for SEO & Content Marketing in Hamburg. Who are the best agencies in Hamburg, you can see here at a glance.
Tip. Want to learn more about SEO? Watch free tutorial videos for beginners on the Social Media One blog.
Valarim SEO
Valentinskamp 24, D-20354 Hamburg
5 Stars Marketing
Büschstraße 7, D-20354 Hamburg
Position One
Veritaskai 2, D-21079 Hamburg
WebPath
Sellhopsweg 31, D-22459 Hamburg
Harbour Crown
Großer Burstah 50-52, D-20457 Hamburg
Exinit
Bahrenfelder Chaussee 49, House B, D-22761 Hamburg
Second Elements
Planckstraße 13, D-22765 Hamburg
Seomatics
Neuer Wall 80, D-20354 Hamburg
/// TIP – Headline missing
Oberaltenallee 20a, D-22081 Hamburg
Adservice-Pro
Brooktorkai 5, D-20457 Hamburg
WebHonesty
Max-Brauer-Allee 12, D-22765 Hamburg
Elias Lange
Barnerstr. 29, D-22765 Hamburg
Found-by-customers.com
Talweg 4T, D-21149 Hamburg
HANSERANKING
Am Kaiserkai 69, D-20457 Hamburg
SEO Optimization: Recommendations for WordPress, Typo3, Shopware & Co.<
/// TIP – bracket
Here we have some good, interesting and helpful videos for your own website or online shop.
Search Engine Optimization for WordPress with SEO Yoast
Search engine optimization for Typo3
Search engine optimization for Shopware
Content Optimization and Structure: Basics SEO
46 simple SEO onpage tips for your website
https://socialmediaagency.one/wp-content/uploads/2018/03/agentur-firma-hamburg-suchmaschine-optimierung-seo-empfehlung-erfahrung-google.jpg
600
1200
Stephan Czaja
/wp-content/uploads/2021/02/social-media-one-agency-marketing-strategy-brand-strategie-marke-agentur-youtube-instagram-tiktok-facebook-seo-logo.gif
Stephan Czaja
2017-09-01 19:03:34
2021-04-08 12:34:08
SEO Agencies Hamburg: Success with Search Engine Optimization