YouTube marketing strategy: YouTube channel, SEO, advertising and click prices
Successful YouTube marketing: From the idea to the strategy – What is there to consider? "The YouTube Roadmap" is your company's guide to success in the age of online video marketing. We invite you to join us from start to finish as we move from inspiring workshops to developing a clear and effective YouTube strategy. In this article, you'll learn how to unlock the potential of your YouTube channel to build more visibility, reach and an engaged community. Click here to go back to our YouTube agency.
YouTube Roadmap: From Workshop to Strategy
So the YouTube roadmap and our strategy brings a clear line to their social or YouTube marketing.
In order for such a roadmap to emerge, we go into a workshop together with our customers. Here we get to know you, your brand, your target group(s) and your products. In return, you get to know our agency, its services and values:
What is the format of our own produced videos?
What is the content and structure of the videos?
With what regularity are videos published on YouTube?
How to optimize the positioning of the videos and the YouTube channel?
How can you get more reach?
How do you build an active community for a company?
The strategy is thus determined and is constantly optimized in the daily work by means of reporting and monitoring. A well-harmonized YouTube agency is therefore worth a lot. Because this is how the most creative ideas and the best concepts for your company emerge.
Target groups: Awareness, buyers, employees & co.
It is also about target groups, but also very close stakeholders (definition of stakeholder: Person for whom it is of concern how a certain company behaves due to their interests) from the press to employees. Who is close to the company and why? Who has no previous contact with the company, or the brand? The more understanding there is about your brand and your services, the better the following step can be organized on the way to fulfilling social media goals.
Your gain: visibility and brand awareness
In the operational business, you will achieve the following benefits for your company through YouTube marketing:
1. brand recognition (brand awareness)
YouTube is great as a branding channel, especially since the dwell time is so long (most brand videos are between 8 and 10 minutes long; in general, the average is 12 minutes)
2. increasing reach through strategy
Regular, pre-planned content ensures a significant increase in views and fans on your own YouTube channel
3. targeted advertising (interests, age, etc.)
Targeted advertising in the run-up to other, topic-relevant videos in order to direct specific interested parties to your own offer
4. higher visibility in the long run
YouTube belongs to Google, accordingly you achieve a double effect through strategic YouTube marketing. A higher visibility on YouTube and additionally also in Google, as the largest search engine in the world.
A good video will be clicked and watched for years!
Behind the brand awareness for one's own brand is also the conversion, the sale.
YouTube as a search engine
Did you know… YouTube is (after Google itself) the largest search engine in the world. Whether tutorials, videos for beginners or experts but also Talks and Follow Me Around videos. Mankind informs itself on YouTube. Accordingly, you need to plan your content.
Below, we will further inform you about the process of a YouTube strategy.
You want to start YouTube marketing now? We advise you: Contact

Competitive analysis and definition of objectives
Competitive analysis plays a central role not only in YouTube marketing, the analyses and consideration of the competition are a central component in a marketing strategy.
In particular, the lessons that can be learned from the mistakes, but also from the successes of others, are of great value for one's own channel. Some people are lucky; there are only a few competing offers. In other industries, for example in beauty, or even fashion, the competition is very big, just by thousands of bloggers who publish content for free. By getting to know the channels of competitors, as well as bloggers and brands, gaps can be found that can be filled with your own content. The more precise the niche is, of course, in simultaneous flow with sufficient reach, the easier it will be to achieve a good placement on YouTube. Regularity also plays a big role. That is precisely why it is especially important with competitors to look at the amount and frequency of releases. A very simple strategy for YouTube would be, for example:
Make content 10% longer
Publish 10% more often
Such simple objectives and much more complex ones are set based on the analysis of one's own company, but also of the competition. Goals are divided into different priorities, community building and regular publications are at the top. The goals are then packaged into concrete work plans, e.g. in the editorial plan but also in the production plan.
Theme tree and strategy
YouTube strategy includes not only the own channel, as well as the publications, but of course also the content production (more on that in a moment). For video productions, the better the planning, the less the effort. For video productions, not only must the content be planned very precisely, but often different parts are produced on the same day. This planning of film and production requires a lot of experience. Experience is needed in pre-production, but also in post-production of the videos. So the organization goes from the video content, to the video equipment, to the post-editing of the videos. Post-production does not only include editing, but also animations (from animated GIFs to special effects), banners with names, logos as watermarks, objects, graphics and videos in the video.
Competitive analysis and goals summarized:
By looking at the competition, you can see many mistakes and successes that you can use for your own channel
If you keep an eye on the competition, you can discover gaps in the industry
If you look at the regularity of your competitors' postings, you can quickly develop a strategy aimed at more content
Thanks to the defined goals and strategy, the videos are now published regularly based on the editorial schedule, e.g. every Sunday at 5 pm. Then on Monday, all comments are immediately answered by social media managers. The perfect system for their videos and YouTube marketing!
After the goals, strategy and content production, it then comes down to video optimization.
Optimize your own YouTube channel
Why should you optimize YouTube videos? YouTube belongs to Google and at Google you surely already apply the term search engine. At Google in particular even to the biggest search engine in the world. YouTube belongs to Google and also YouTube uses an on-page search to find videos. This search algorithm is very important for companies and also utilities, because it decides which videos appear on top and which do not. As you can see from this heatmap, when it comes to search engines, everything is focused on the top rankings. It's the same with Google. Here, too, the videos at number one, over 90% are clicked.

YouTube advertising: run ads
Reach doesn't happen on its own (especially for businesses) on YouTube. Now let's get to the core of increasing reach on YouTube: YouTube Ads.
YouTube Ads on youtube.com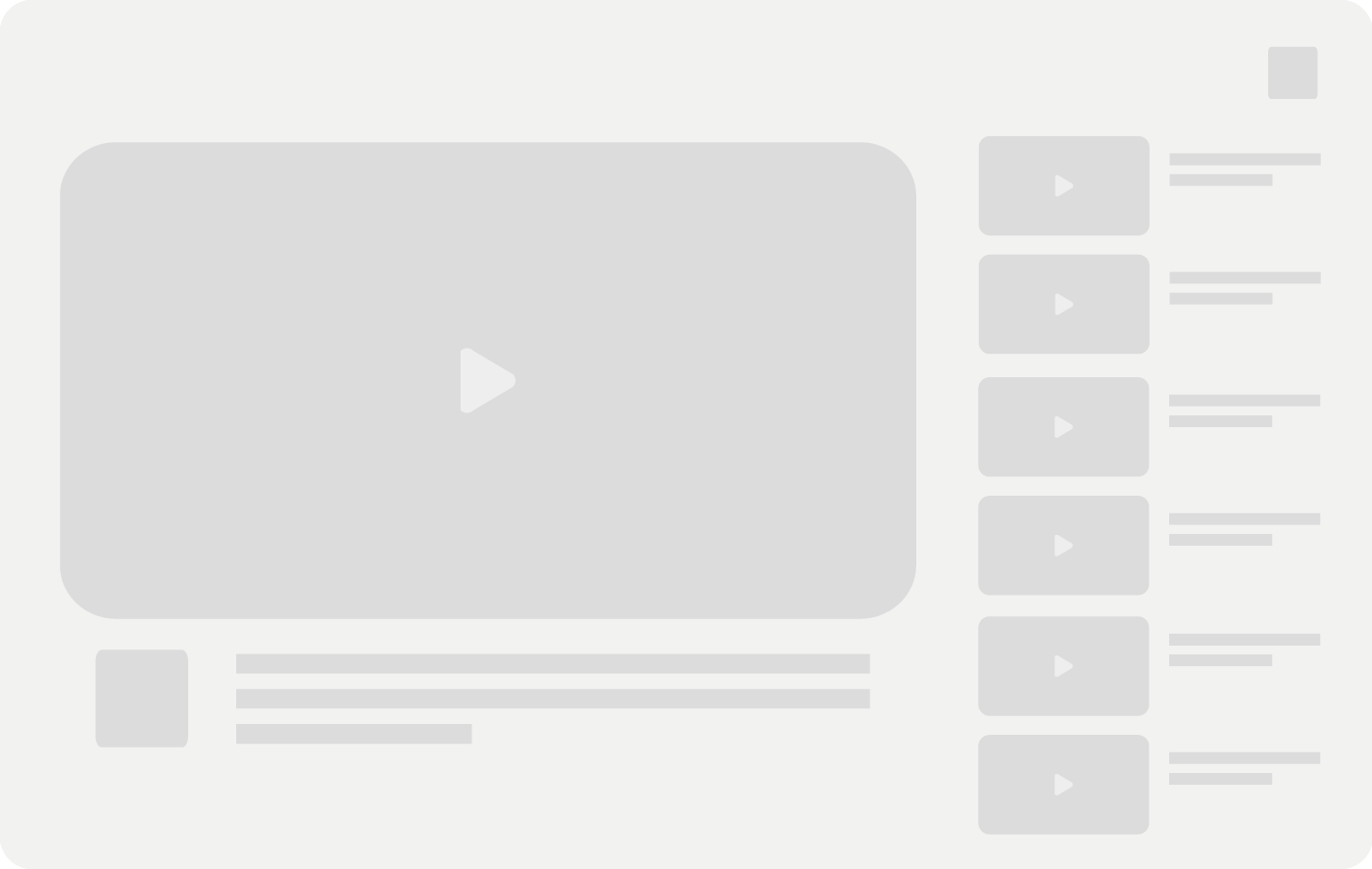 YouTube Ads in the app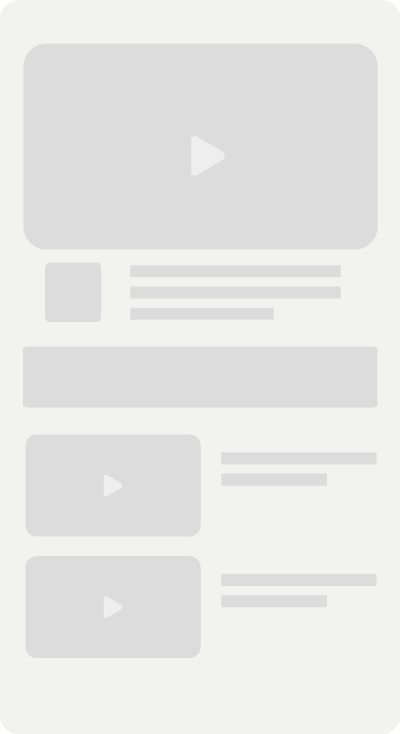 Example: Targeted advertising = No money wasted
Paid reach defines the targeted distribution of videos to specific people in a target group for our predetermined budget. Especially for channels that have just started, it is worth thinking about paid reach and advertising. Because, videos are relatively expensive to produce. If you don't have any followers at the beginning, that is, people who follow you, your video will reach only a few people. Of course, you don't want that, so it's worth thinking about advertising!
How much does advertising on YouTube cost? More on this in a moment, with calculation and example.
As a rule, you can roughly orient yourself on the fact that the impression and click prices do not differ significantly from the values of Google AdWords, for example. This means that you not only create landing pages for search engines like Google, but also individual landing pages for your YouTube visitors & clicks.
The collected traffic, then send to a special landing page (to the offer)
Why do landing pages differ?
Usability is one of the big keywords, especially in online marketing and landing pages. The better our online offer is optimized for our target group, the more success it will have. A very simple example would be the following, our offer addresses a special niche audience.
Let's take solar systems as a best practice example. From our target group analysis, we know that, as a rule, only house builders (target group 1) will deal with this topic who will soon be investing in their own new building, target group number 2 are existing houses that are to be converted, and target group number 3 are craftsmen and tradesmen who want to find out about technical innovations or other products.
Clear offer after the user clicks:

Key figures: KPI (Key Performance Indicator)
Many of our clients have been asking us more and more frequently over the last two or three years, how does influencer marketing actually work?
CPC (click price) & Co. – What does a sale cost?
Influencer marketing is becoming more and more relevant because there are channels that reach target groups extremely precisely, e.g. for a specific topic like "real estate" or "perfume". If these channels reach 500,000 people or even a million people who are interested in a certain topic because they have followed the channel on their own, this is an excellent placement opportunity. Let's calculate the click prices, e.g. through search engine optimization, and put them into perspective.
Tip! With our CPC calculator you can also quickly calculate your campaigns.
CPC calculation
Through search engine advertising:
Click price "perfume" at 63 cents, 10,000 online store visitors cost accordingly 6,300 €.
CPC (click price): 63.0 cents
On YouTube:
YouTube video for 10.000 €, 14.000 online store visitors
CPC: 71.4 cents
Formula for the CPC
CPC = Cost / Visitor
Accordingly, we need 12% more budget for our influencer campaign. Theoretically, of course, we would now stay with our SEO campaign. Because in addition to the pure advertising costs, there are the additional organizational costs. With a good SEO campaign, there is hardly any effort.
Influencer = Reach + Image (not only CPC)
Of course, sales are even more relevant in the end. If you compare these two values, you can quickly see which campaign was more effective for you in the end – just as with the CPC price. Based on this, you can now make a decision. However, when it comes to influencer marketing, we still have to emphasize that it's not just the pure click price, but also the positive brand image.
The image transfer from the influencer with all its positive facets, which he or she has for his or her community, also benefits their brand. That's why some customers no longer book models for photo shoots, but instead book influencers directly. Double added value! Therefore, remember that with influencer marketing, you also get the positive image of the blogger on top.
Contacting influencers, planning as well as analyses but also calculations, for all these tasks you need the right partner, the right YouTube agency. If you want to take the first step, we are looking forward to your inquiry via email or phone.

https://socialmediaagency.one/wp-content/uploads/2020/11/personal-marketing-instrument-strategien-workshop-team-buero-mitarbeiter-finden-wege-social-marketing-chef-prasentation-facebook-youtube-strategie.jpg
723
1200
S_kinski
/wp-content/uploads/2023/01/social-media-one-logo-tiktok-instagram-youtube-facebook-marketing-1.svg
S_kinski
2023-09-07 08:21:05
2023-09-10 12:18:27
YouTube marketing strategy: YouTube channel, SEO, advertising and click prices