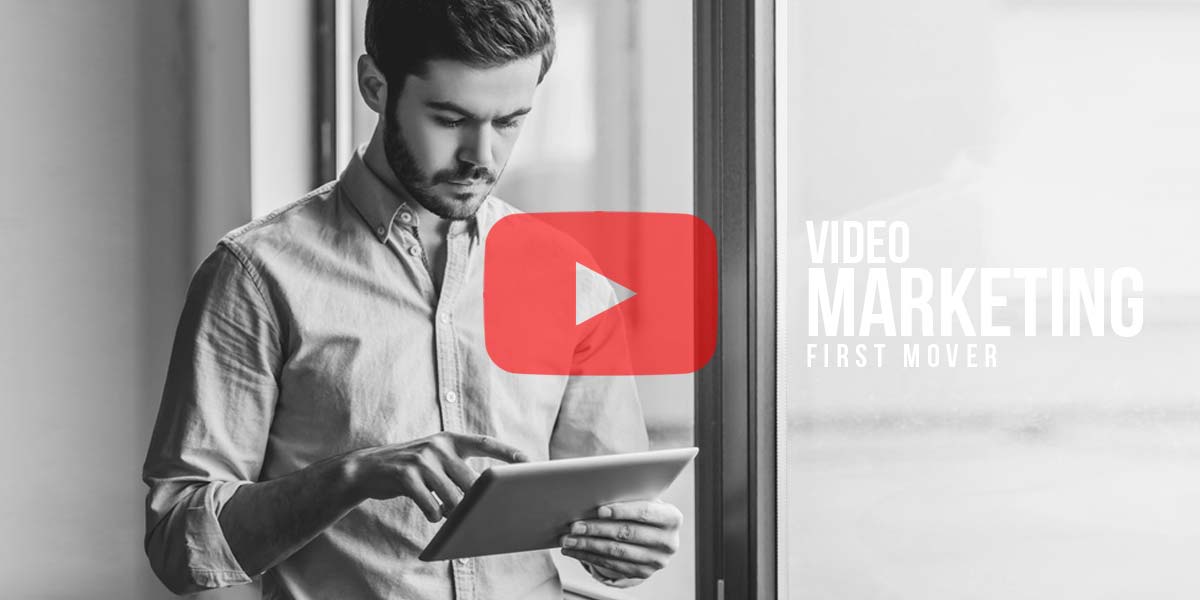 YouTube: Help & tips and basics for Video Marketing
Video Marketing in Hamburg? In fact, social media marketing on Youtuber is easier than you might think. Just take a look at the bigger bloggers in Hamburg. Most of the time you work with a simple camera, no lights, no extra microphone, no production studio. All what successful Youtuber needs is your own motivation. Like athletes, they go out on the field every day. Agencies and companies in Hamburg can learn a lot from the young media producers. But video marketing is no longer just on Youtube.
You want to start marketing with Youtube and your own videos? From camera to permanent light and memory cards, here you will find instructions for setting up the Youtube studio. Who are the most popular German Youtuber? In FIV Magazine you can find the top 100 Youtuber from Germany!
Which social networks are currently popular in Hamburg and reach the most people or users? You will certainly say now: Facebook is the ultimate and biggest network, where you can reach people in Hamburg. And yes, Facebook is still the biggest network in the north but also in the whole of Germany. However, extremely closely followed by YouTube! Many companies would not initially think of using YouTube. The most common prejudices are:
Is Youtube not extremely elaborate in the planning?
Doesn't video production take up a lot of time as well?
Who cuts the videos?
Who wants to see me/us on Youtube?
Lily, etc., etc.
Especially for older generations, video production often means a lot of effort – you immediately think of a TV production, large teams, many cameras, large studios. Video marketing in YouTube is much easier to produce or even cheaper and therefore much more efficient in production. Social media agencies produce up to 5 videos a day with their clients.
Video Marketing, how does it actually work?
Many companies in Hamburg naturally and justifiably ask themselves how they can conduct video marketing efficiently. Many are not aware of the advantages of video marketing. At first, the introduction is relatively easy. The social network YouTube is consumed by the people of Hamburg especially for two reasons. The first reason is the entertainment aspects. Bloggers in particular, or in the meantime with their own technical term Youtuber, are extremely popular. Also in Hamburg there are many bloggers and of course influencers. They show the people of Hamburg insights into their own lives. The viewers in turn consume the video content as a classic media well, for distraction and entertainment. For many young people YouTube is the new television. They would no longer watch supposedly pretended TV formats, but want to (feel) decide for themselves.
Do YouTube users really decide for themselves about the content?
Many structures of YouTube show of course the new possibilities that arise from such video streaming portals. Nevertheless, many of the publications, by bloggers and also by companies, are oriented towards relatively fixed times, just like on television. By setting the exact time, companies and bloggers achieve much more coverage, because their fans are already informed about the broadcast. If you would see the content only by chance on the next day, there would already be several new videos. These would of course be more relevant than ours and therefore our video would have fewer clicks and thus less reach and people.
In social media marketing you can remember that regular publication at fixed times is part of the social media concept. The definition of pages makes it easier for users to consume the content and increases the reach. How often do the videos have to appear? Videos on YouTube usually appear once or twice a week. If you specialize in a specific topic, you usually publish on Sunday around 5 pm or 6 pm. If you use two topics, you can create a second day, e.g. Wednesday at 6 pm. Then the fans know that there are two fixed days on which two different topics are served by their favourite blogger. Other channels that deal with e.g. gaming can publish more frequently. There are also some Youtuber that publish a new video every day.
How do you actually produce a YouTube video?
The production of videos for YouTube is, as already described before, quite uncomplex. If you take a look at the biggest channels that exist, you will see that this is not a professional production sitting in the background. Many bloggers usually only have a camera and a good friend who has worked a little bit over the years. Many edit directly themselves. Of course, the cuts are getting more and more professional, but there are no professional studios or lighting. The same principle companies adapt successfully on Youtube. For example, DIY stores can show craftsmen who solve frequently occurring everyday problems of customers. For example, there could be a video series about small "repairs in the sanitary area", which is published every Monday. Every Tuesday, the topic is "Gardening and Balcony". On Wednesday "living ideas" are shown and on Thursday practical "tips for the kitchen". This would provide a daily video output and would reach even more people than a video published once a week.
Content is king. The masses do it. As in search engine optimization (SEO), it's all about content and quantity.
The variety of content and videos: Added value brings success
Of course, the diversity of the contents is also a decisive aspect. If you constantly produce the same video content for the same topics, you will eventually become boring and be replaced by another blogger. That's why several formats have emerged in the meantime, which are becoming very popular on YouTube. These include Vlogs in particular. Vlog is the short form for Videoblog and describes the camera perspective from your own hand. There are now special YouTube cameras for this purpose. With these YouTube cameras, which are as small as a mobile phone, even a bit smaller, you can film content relatively flexibly. The camera is constructed in such a way that the lens with the microphones is directly facing the front. The screen can be flexibly aligned to the front and back. A small SD card records and stores all video content. Here you can go up to 128 or even 256GB. With this you can even cover a whole trip. Youtuber love this camera, because it is very small and flexible, also for young Youtuber it is very affordable, because the YouTube camera is very cheap. With its perspective, you take even more of the posed production character, that there is not even a camera in the room, nor the blogger with his camera, who takes the visitors everywhere. Whether it is for breakfast, later for shopping or backstage. The camera is always there and shows the fans what's going on at their Youtuber.
Vlogs on events, backstage and in the middle of it: Everything is content.
Again, we can set a good example for companies. Everywhere there are events and functions that are attended by many people. Not everyone makes it to such an event, because of scheduling reasons or simply because the location is not in Hamburg but in Munich. But people still like to get an overview and see what was going on at the event. Of course you can do this in promotional videos or on the official website, but these contents are provided and mostly edited by professional film makers and then accompanied by great, emotionalizing music. Vlogs, on the other hand, are very honest and take the user directly with them, from the entrance, to the catering, to the people. At the end you give your viewers a summary.
Best Practice of the airline Emirates for Hamburg
Best Practice Vlog of a Youtuberin
Vlogs are very real, extremely authentic and therefore very popular. Many companies in Hamburg can also use this video style, e.g. by sending employees to such events and letting them report on them later. These videos then attract not only private persons but also business customers, which means B2B business is possible!
Your customers have questions: Deliver the right answers
Video marketing on YouTube is fast to realize for companies and as you can see, it can be created quickly even in relatively large quantities. Your fans are constantly looking for answers to their questions, provide your customers with the right answers on the Internet.
Video Marketing is also search engine optimization
Did you know that video marketing also has a very positive effect on your search engine rankings? YouTube belongs to Google and is therefore part of the group. In all search results that Google outputs on the search queries of the users, placed of course also his own videos. The users find these helpful and are naturally also constantly on the search for it. If you now cover more precise questions, you have a good chance of placing yourself as a person or as a company on YouTube to get thousands, even tens of thousands or even hundreds of thousands of clicks. You can convert these clicks into real customers. This makes YouTube a real success concept for the marketing of companies!
Social Media Agency
There are many agencies, experts only a few. We take over not only the management but also the film production. If you are looking for a suitable social media agency for your company, then call us! We are looking forward to new interesting projects and try to give you a meaningful concept as soon as possible. With this concert you can reach customers and expand your digital corporate and sales structure!
https://socialmediaagency.one/wp-content/uploads/2017/08/video-marketing-hamburg-firma-youtube-verkauf-absatz-social-media-hilfe-beratung.jpg
600
1200
Laura
/wp-content/uploads/2023/01/social-media-one-logo-tiktok-instagram-youtube-facebook-marketing-1.svg
Laura
2020-02-11 20:32:46
2021-04-07 18:50:04
YouTube: Help & tips and basics for Video Marketing