Social Media Marketing Munich – Social media platforms such as Facebook, Snapchat and Instgram offer your campaign enormous potential for high-reach events, rapid reach increase and national social media marketing campaigns. The Instagram agency for national, regional and international advertising campaigns. Increase your company's sales right now with social media marketing. Our social media manager digital advertising for well-known clients from Munich, Berlin to Düsseldorf realized. Digital marketing is now one of the standard marketing tools of every media manager You see, for smart online marketing, social media is made.
Social Media Marketing for Munich – We make your digital transformation successful
With strategies from our experts
Smart social media campaigns market new products much more efficiently. Social networks are a mesh of dynamic groups of people, different platforms and technical functions that make our communication with friends ubiquitous and multimedia. It all started with social networks like MySpace. Today, the biggest networks like Facebook have billions of users. Here you can find everything about the development of social networks.
Social Media One is the media agency for any modern company for your social media campaigns. We focus on viral, high reach online marketing campaigns. In marketing, our social media agency has expertise for your campaigns. For your company, it is important to know your buyers, your prospects and your potential sales channels as much as possible, monitor them, define them and optimize them all the time. With smart and multimedia ideas between Facebook, Snapchat and other social networks Instagram.
Social Media Basics for Facebook, Youtube, Instagram & Co.
Here you can find all social media marketing tutorials.
Have you thought about influencer marketing?
What are influencers?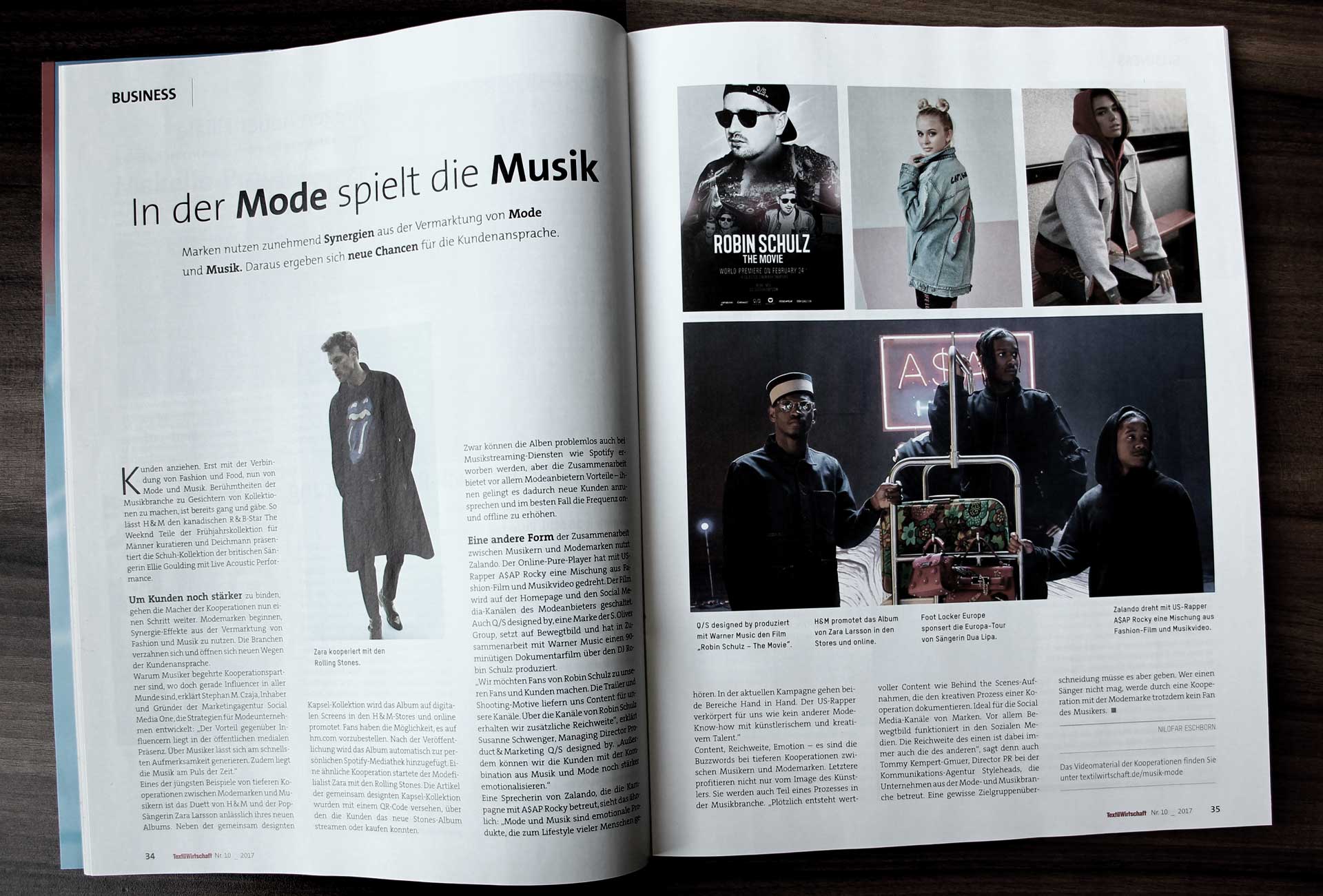 Influencers have made a name for themselves as a person with tens of thousands of subscribers. For promotion with influencers, bloggers with a relevant community for companies are specifically used for advertising and marketing concepts to address targeted individuals for guaranteed success. Influencers are relevant for companies and precise marketing not only because of their high social reputation among their fans in social networks. Generally, influencers are the following people: Experts, celebrities, youtubers, musicians, bloggers, designers, existing customers, journalists, entertainers, photographers, actors, Instagrammers, or social media users with enough fans.
Influencer marketing is about winning over product advocates who are in demand as knowledgeable experts in their field to promote new products. Influencers can, for example, influence the recommendations and evaluation of brands and companies. Politicians, artists or widely read fashion bloggers are influencers regionally it is the well visited boutique. In influencer marketing, we pursue the goal of increasing the value and credibility of your brand message through the trust of your own long-cultivated target group to the idols or influencers. Find out more about Influencer Marketing Munich here.
Can you actually categorize influencers? With the PAM formula (Persons Attraction Method) you can easily divide bloggers into 3 main categories with 4 subcategories each. This allows you to create clear graphics or statistics, for example. Click here to go to the Influencer classification according to the PAM formula.
Three types of influencers can basically be identified when it comes to targeting:
The brand experts: Brand experts are recognized as experts in their field and they are always happy to assist their visitors as reliable advisors. When assessing products, they draw on their in-depth brand knowledge and are always neutral towards companies.
The brand lovers: You have a multi-faceted experience with your brand and a long-lasting connection to it.
Brand critics: Critics are generally critical of your product. Because they like to speak negatively about a brand, critics exert a negative, direct influence on the willingness to buy or the opinion of the fans with their recommendations.
Influencer Marketing with success
For more on the topic, check out the blog, with new and interesting articles all the time.
Avoid tax losses – With influencers and Facebook Ads
By taking over Facebook, your company has the exact same ad options here and we as a social media agency can target your prospects very accurately with ads in the Instagram stream. Through the individual users of Instagram, you can always plan with little wastage of advertising measures on Instagram. The young social network Instagram is often still little tested in many companies in Berlin for products and promotions, which should be advertised in the various social networks. To analyze brand fans extensively, highly effective tools are available from Facebook itself, such as Graph Search. With Social Media One, your company will always have social media consultants for your planned or very first advertising campaign. Our social media marketing managers always advise all our companies with dedication, as you can see every new advertising campaign has its own challenges with it. The more precisely your target audience is defined by social media management, the more frequent the interaction of your channel will be.
DIY! Facebook Marketing Online Course for Munich
There are many tutorials and good social media marketing articles on the blog. However, if you want to know insiders, you have to dig deeper into the bag of tricks. Even for small businesses, this Facebook marketing course from our partner agency AdBaker is worth a look. In the article 'Facebook Marketing' I explain the online workshop of our choice in ten steps: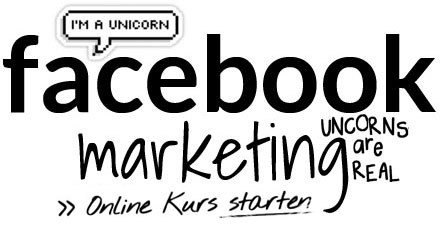 New at Social Media One: Speaker in Munich
Preparation is crucial for all speakers in order to convey specialist information in a comprehensible manner. The conception of the topics is often difficult, because for a comprehensive topic one often has a little less than an hour in the lecture. We are able to cater to the particular experience of our attendees, as our presentations are divided into different levels of experience. Many are looking for a basic understanding, while many have had little previous exposure to the subject matter, which is why many of our presentations are aimed at audiences who are actually outside the field. More about our presentations in Munich.
There are currently 1,450,381 people in Munich. If you add the surrounding area of Munich, you get a fixed number of people for your company! In 2010 there were still 1,353,186. A permanent population trend. The population of Munich is growing strongly by 7% or 97,195 inhabitants in only 5 years. In relation to the total area of Munich, you can as an urban startup directly about 4668 residents per km ² in your area.
Munich companies, brands and family businesses statistically pay 125 billion euros annually for online advertising
The various data sets of renowned studies suggest, purely statistically Munich companies, brands and family businesses 125 billion euros annually in digital promotion, with such high investments, even we did not expect after the analysis of social networks? Not only chatting and commenting, during the day 32,499 people in Munich use social networks for professional interests. Why not? New projects and also work are always present in social media for users in times of faster communication. You may be asking yourself now, is it worth the advertising investment? The largest flow of visitors is on social networks in prime time from 16 to about 20 o'clock are 304,580 Munich online. Scattered over a day from 6-24 o'clock are about 190,435 possible prospects in Munich Online. Other time periods are less worthwhile for investment. For example, at prime time, 208,855 are still online between 8am-1pm.
The Munich people become unexpectedly active and offensive, they like to interact very much and with real passion. 976,487x the "Like" button is clicked every day. 2,169,971 personal messages are sent back and forth. A whole 75,949 photos of holidays or everyday life are posted by people who are logged in. New professional contacts and job opportunities, but also constantly seeking previously unknown paths 32,499. 18,571 of the people in Munich want to find more customers.
Daily use in Hamburg
Interaction
Facebook
Instagram
Youtube
Snapchat
People / Users
People / Users
People / Users
People / Users
social media
Users per day
in Hamburg
169.961
16.127
17.594
8.797
Period
5-8 o'clock
30.028
3.685
4.020
2.010
8 am – 1 pm
144.137
17.687
19.295
9.648
13-16 h
170.161
20.881
22.779
11.390
4-8 p.m.
192.683
23.645
25.794
12.897
20-24 h
120.114
14.739
16.079
8.040
Prime Time (Peak)
19-20 o'clock
210.199
25.614
27.942
14.069
Daily cut
169.961
16.127
17.594
8.797
Peak increase
at a daily average
169.961
16.127
17.594
8.797
Daily interactions from Munich
Interaction
Facebook
Instagram
People / Users
People / Users
Intercations / Day
in Munich
577.212
70.336
Interest
Comments and Likes
546.833
66.634
News
1.215.184
148.075
Photos
42.531
5.183
Acquaintances, friends
202.791
24.711
Entertainment and chat
106.595
12.989
New friends, acquaintances
77.997
9.504
Work, Job, Career
18.199
2.218
customer acquisition
10.400
1.267
Build brand fans for yourself and your agency now. We have advised many medium-sized companies in Berlin and throughout Germany and implemented numerous channels, for example in the insurance industry, always with innovation and careful monitoring of all relevant key figures. The internet, with all its extremely fast processes has been successfully entering the media mix of companies for so many years. With us you have professionals for Facebook campaigns you can be sure to reach the right people. According to a study by ARD and ZDF, more than sixty million German citizens are active on the mobile and stationary web, an enormous growth potential for online advertising. One in three German Internet users is registered with the global market leader Facebook alone. A high number of potential customers, also in Berlin, that social media managers can quickly reach with targeted ads for new ideas.
Page views
Interaction
Facebook
Instagram
People / Users
People / Users
Visitors per month
in m
10.070.099
281.439
Visitors / year
in m
120.841.191
3.377.264
https://socialmediaagency.one/wp-content/uploads/2016/10/social-media-marketing-agentur-report-muenchen-statistik-facebook-youtube-instagram-in-bayern.jpg
600
1200
Stephan Czaja
/wp-content/uploads/2021/02/social-media-one-agency-marketing-strategy-brand-strategie-marke-agentur-youtube-instagram-tiktok-facebook-seo-logo.gif
Stephan Czaja
2017-01-13 19:27:28
2021-04-07 18:50:21
Social Media Marketing & Influencer Agency Report Munich