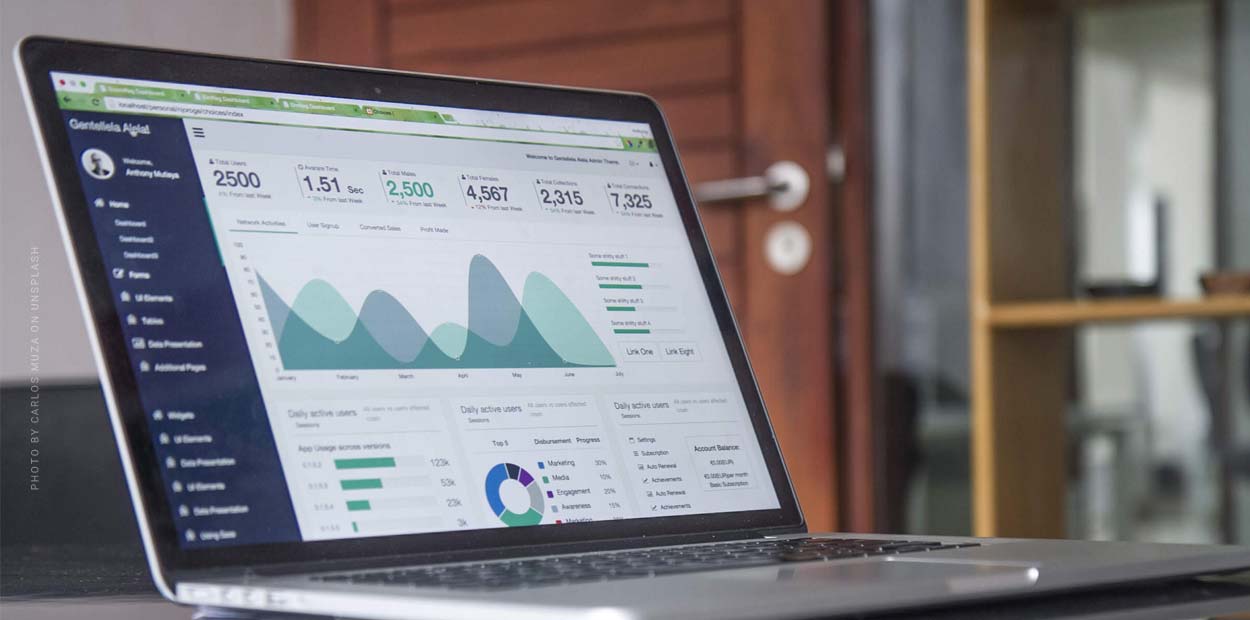 Social media concept: How it works – brand, reach, monitoring
Strong social media concepts rarely include only a network or a social media strategy. What makes them so special is a perfect mix of different operational and strategic considerations for optimization. The first step always deals with the brand and its identity. Here, special emphasis is placed on the emotions and messages that your social media channel should convey to visitors and fans. There is no secret recipe, every project in social networks has its own demands. Step two is always the reach.
Brand and identity – Being distinctive
First of all, it is therefore important to become aware of yourself, your own brand and its effect on other people. Projects differ, as do their target groups. If you serve a young target group with your brand, product or service, it is advisable to choose a different mix of social media platforms than for older target groups. In general, the rule of thumb is that the younger the network, the younger the users.
Network mix based on target groups
While classic networks such as MySpace and StudiVZ have long since been off the market, new networks are conquering the market with new concepts. Especially on mobile devices Facebook & Co., communication, always and everywhere work. In the past, it was necessary to combine so many media and possibilities to provide the user with a multimedia experience. Today, social networks often start with only one purpose. Twitter was intended to distribute short text messages around the world. Instagram was designed to share pictures with friends. New social networks bring even more blatant ideas. Snapchat, for example, does not keep information permanently available. Postings are only visible to users once, and then never again. A new incentive that attracts especially young target groups. So the longer social networks exist, the more likely it is that younger users will migrate to alternative social networks. This can also be seen in the industry giant, where older users (for social networks) are particularly active. Facebook has become a synonym for social platforms on the web – that's why there are now also older, few internet-savvy users. At the same time, Facebook probably has the most purchasing power of all social networks. In addition, it is one of the most mature platforms for social media marketing in terms of targeting and retargeting.
Media Plan: Who are you?
After the appropriate networks have been selected, clear capacities and topics are now defined. This means that the concept includes the frequency of interaction as well as the type. No matter if you can write a new post 3 times a day or only 3 times a week, it is important to deliver new content regularly. This way you strengthen your presence through a constant, evenly distributed flow of information. The second important factor are the topics of your postings in social networks. The easiest, most sensible way is still the classic question in marketing: What do I want to offer? What does my customer expect? With an intelligent mix of existing materials and the needs of potential customers, you can post relevant topics. For a jeweler this could be the cleaning of certain metals or materials, for a make-up producer it could be the regular styling tip. It is important to engage with the user and offer content with added value. Then visitors will interact with their contributions, link them and share them with friends. They in turn trust the information because it comes from friends. So choose wisely:
Your target group on the Internet
[shortcode variables slug="adsense"]
Increase of range – media strategy
Increasing the range is sometimes a costly and lengthy undertaking. If you consider the important decisions from the first step, the choice of target groups, network and topics, as so often, a good foundation stone has already been laid. If you follow step 1 alone, you will sooner or later win fans and followers for your project with your personal or company fan page. With a deeper social media strategy, however, success in reach and interaction can be increased. The A&O for your fan page: Get users to interact with your content:
Post of external, i.e. foreign content, is equally interesting for your fans
Use questions, address people
Request user to actively comment
Everything else, more intensive, is difficult for individuals or companies to implement without a social media manager. Starting with interesting options such as retargeting through your own website, target-group-specific campaign control in Facebook Ads & Co. or monitoring. For these, more specific tools to increase reach, we always recommend an agency or a social media expert at your side.
Step 3: Social media monitoring – key figures and results
Let us now come to the evaluation of all measures, the monitoring. How much effort does which area, which action, which idea… and more importantly, what success do the individual concepts for growth and expansion bring? All this can only be determined through controlled operative work. The constant optimization and improvement of your own social media concept should therefore always be the top priority. Those who manage to understand their visitors and fans also know how to advertise for them and how to convince them themselves – no matter if it's a product, brand or service. Social networks require a feel for the subject, again every job on the customer. Optimization is therefore always part of success.
https://socialmediaagency.one/wp-content/uploads/2019/07/marketing-media-werbung-kosten-tkp-preis-online-werbung-ratgeber-makler.jpg
620
1250
Laura
/wp-content/uploads/2022/08/social-media-one-advertising-werbung-logo-2022-facebook-tiktok-instagram-youtube.jpg
Laura
2015-12-25 15:12:23
2021-04-07 18:49:52
Social media concept: How it works – brand, reach, monitoring