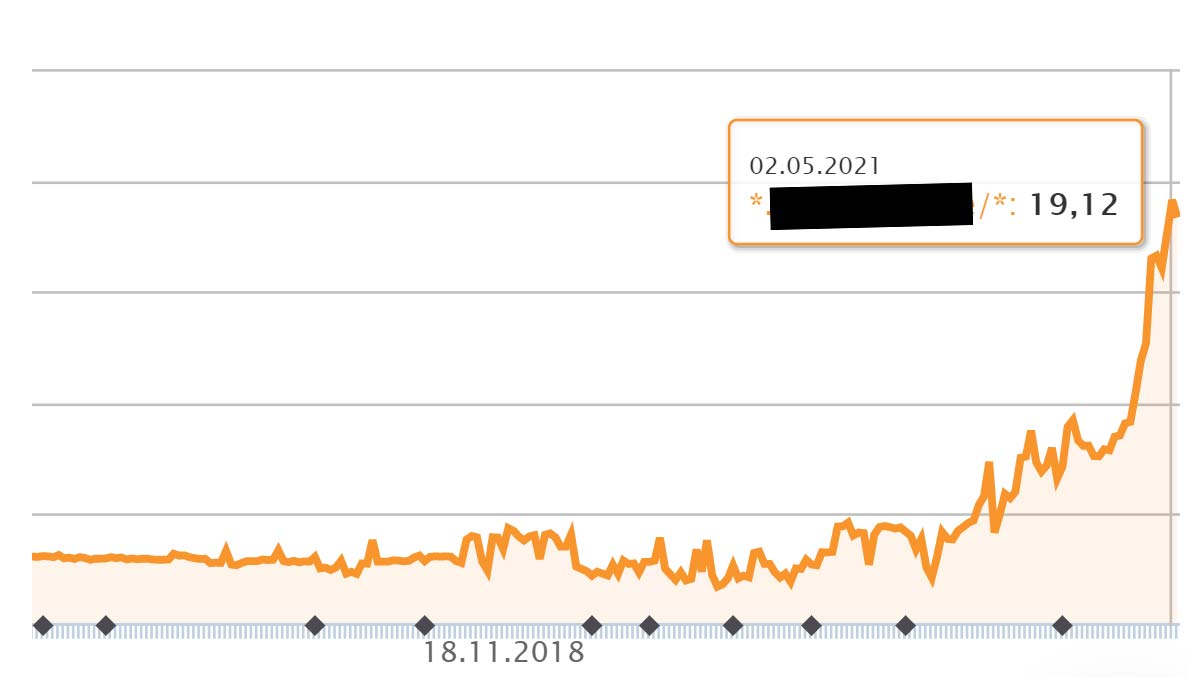 SEO example 472 % performance: increase (rating) in 12 months – best practice e-commerce
In a social media agency it's all about good content, in photo & video productions, but also in search engine optimization, SEO for short. Content marketing is the magic word, plus a few quality backlinks – but is it really that simple? And does SEO actually work? Here's a little insight into a client project that we started roundabout 12 months ago. More precisely, a best practice in the area of e-commerce (travel). Total +372 % performance increase or in other words: Partially sold out!
Key figures: Project, duration and increase
Statistics say more than 1,000 words! That's why today we've picked out an example that we're just entering the second year of the agency's work. Our client is extremely happy, especially thanks to the equally increasing sales in the online shop. For Sunday, we just wanted to give a few little insights into 1) how an SEO project for online shops roughly works and 2) how much does success "increase" and how do you measure it, aside from sales? More precisely, how do you recognize the increase that the agency has made through its work?
The project at a glance:
Industry: Travel / E-Commerce
Goal: Search Engine Optimization / Content Marketing
Customer on project: 2011 – 03.2020
Project start (agency): 03.2020
Active publication: 04.2020
Key figure reporting by: Xovi evaluation (software)
Rating (Xovi) before: 4.05
Rating (Xovi) after: 19.12
472 % Performance increase
Questions and answers: Search engine optimization for Google
How does SEO work?
How long does SEO take?
How is the valuation of the domain created?
How does SEO work?
What do you do with SEO? What are SEO standards? SEO stands as an abbreviation for search engine optimization. This refers to various search engines, or rather their algorithm, which is responsible for the rankings, i.e. the placements in the search results.
The focus is, simply put:
87 % good content (research to production and improvement over time)
6 % internal and external linking
3 % Inbound links
2 % Media content
2 % Social media
We have more on the topic here:
How long does SEO take?
Every project is individual, just like the product range in the online shop. Therefore, the question "how long does SEO take?" can not be answered in a general way. However, this best practice gives a small insight into the matter, or the time that such a project needs.
For this project we can give the following internal key figures:
Participation in the project: 3
Of which head level: 1
Preparation: 1 month
Minimum duration: 24 months
Not every area can be increased so quickly. Finance, for example, but also real estate are much harder to conquer. But there is also high competition in the travel industry. Our client sells in something like 100 products, including about 5% high-priced, 4-digit products. The rest is usually accessories.
Comparison to other industries (basis travel = x1):
Finance: x6
Real Estate: x8
How is the valuation of the domain created?
The software checks here roundabout 1 million keyword / keyword combinations. For all keywords, certain domains (websites) rank.
The software then looks to evaluate, simply put:
How often is a domain represented?
How high is the domain placed?
How much competition exists?
Client (preferred): Xovi (fee required)
Our recommendation: Google Search (free of charge)
Before / after comparison (software): + 372 %.
Here's another quick look at the software's stats in the graph. In comparison:
Before: Rating at 4.05


After: Rating at 19.12


https://socialmediaagency.one/wp-content/uploads/2021/05/seo-beispiel-best-practice-beispiel-reisen-ecommerce-online-shop-verbesserung-google-bewertung-blog.jpg
700
1200
S_kinski
/wp-content/uploads/2023/01/social-media-one-logo-tiktok-instagram-youtube-facebook-marketing-1.svg
S_kinski
2021-05-09 17:05:37
2021-05-12 17:09:35
SEO example 472 % performance: increase (rating) in 12 months – best practice e-commerce