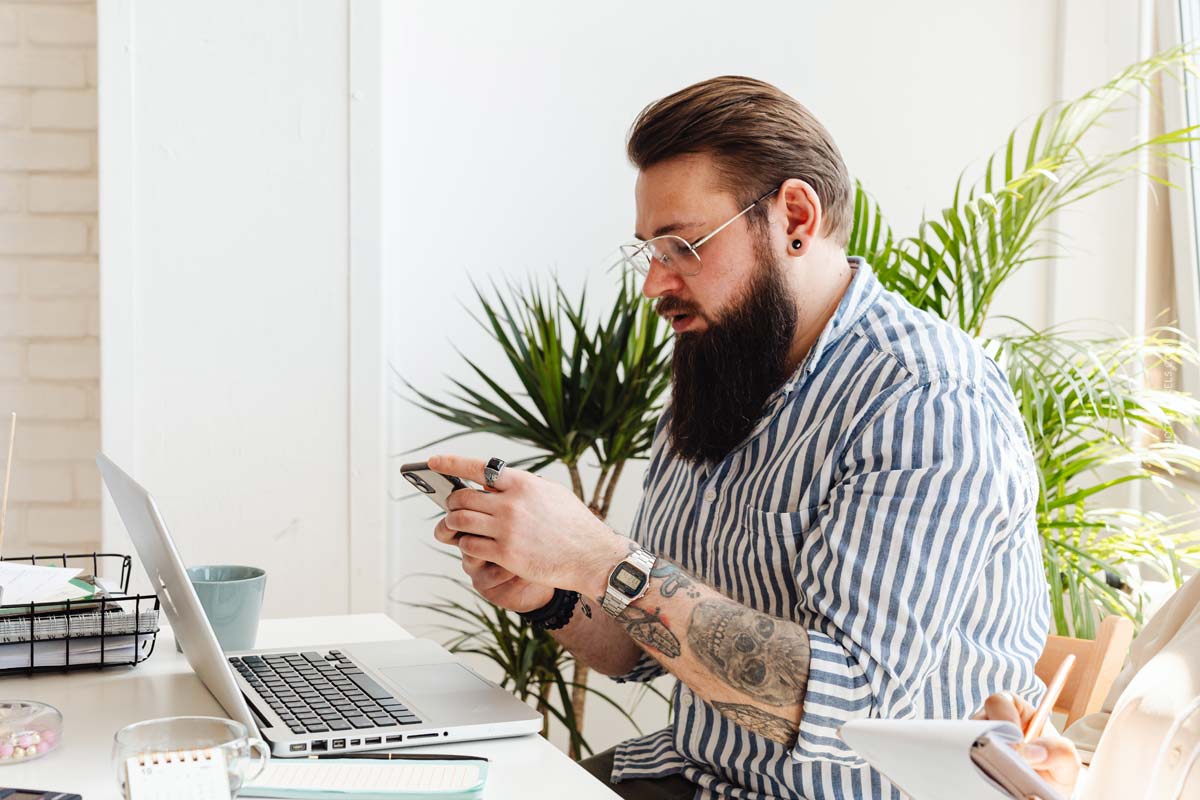 Google Rating: Only 1 star, 2 stars? Worst case for leads (new customers) – purchase decision
Google Rating – 74-89% (depending on age group) of over 2,200 people surveyed say "ratings influence purchase decisions." So at least 3 out of 4 people are influenced directly, by reviews from others. Online reviews, the opinions of others, are an extremely powerful tool in online marketing. Positive reviews convince prospects faster than any top-notch commercial. Professionals know how important reviews are. But especially in the beginning, many forget to check their own online reviews. Even older companies like to forget their digital reputation. Here we show you what even 1 review can do.
Internet ratings are too often ignored
Everyone is talking about online marketing, performance optimization and sales funnels. That's great! But companies often forget the "simple things".
Today we present you an extremely simple, at the same time efficient, marketing method:
The "small, first, good assessment
Extremely underrated, someone hears about "you" and searches for "you" directly on smartphone.
Search query 1: "Company X
Search query 2: "Company X reviews"
Now, if you have only one rating, it makes up the "whole" digital image of your company.
If interested in a rating?
Study: Influence of online ratings
Let's take a look at whether people care. For that, here's an old and proven study. When you read online reviews about products or services, to what extent do they influence you?
Depending on the age group:
91-95% – ratings provide orientation
78-90% – Increase confidence in an offer
74-89% – Influence the purchase decision
53-57% – Ratings provide inspiration.
You can find more statistics at Statista
A real killer for startups in particular
Just one negative rating can be a real killer, especially for startups. Even without this effect, statistically 90% of startups fail in the first 5 years. So every strategic advantage helps in the "fight" for survival.
Even companies that have been on the market for over 10 years according to the commercial register tend to forget their digital reputation. Of course, you have the advantage of already having regular customers and (offline) referral marketing, word-of-mouth.
Example: 1 star / 5 stars in comparison
Here is a practical example of how a 1-star rating compares to a 5-star rating.
Important – you will now look at the Google Maps screenshot for 5 or even 10 seconds. In a real situation, looking for a company for task X, you would pay attention to a strange company only 2, 3 seconds and then, directly click on the next one.
1 star rating: Bad for your online image
5 star rating: Good for your online image
Disadvantages of bad ratings
You can probably already guess the disadvantages of bad reviews.
You lose prospects and customers – disadvantage 1
You lose prospects looking for you, reviews or experience. Remember the study. 90% or more, use reviews to guide their buying decisions. 74-89% are also directly influenced by reviews when it comes to actually buying. Let's say half of the prospects don't call them. What if you could change that, in just 3, 4 minutes? You can!
Tip. Change now, in 3, 4 minutes
Now go to Google Business, enter your company and ask acquaintances, colleagues or business partners to give the first, second or even third positive review.
91-95% – ratings provide orientation
74-89% – Influence the purchase decision
Algorithm excludes your company – disadvantage 2
There is one more reason why you should take care of your Google reviews. If your ratings are too bad, the algorithm simply does not show you anymore. Especially in cities with high competition density very unfavorable for your new customer acquisition.
An algorithm decides what "happens", i.e. what is shown, done and what is not. The criteria for this are set by people and programmers make a program code out of it, the algorithm. A small program code that evaluates content.
Simply put, the algorithm might look like this:
Rating < 2 stars: Do not show

if

sufficient > 2 stars available
Rating < 3 stars: Do not show

if

sufficient > 3 stars available
Rating < 4 stars: Do not show

if

sufficient > 4 stars available
…
Reviews on Facebook, Kununu, etc.
There are many online rating platforms, whether rating platform itself (like Kununu for employers) or social networks like Facebook. So already in the first steps of your marketing concept, you should think about the "small, first, good evaluation".
https://socialmediaagency.one/wp-content/uploads/2021/08/e-mail-marketing-sales-funnel-mann-push-nachricht-iphone-neue-email-direkt-vorteil-buero-arbetisplatz.jpg
800
1200
S_kinski
/wp-content/uploads/2023/01/social-media-one-logo-tiktok-instagram-youtube-facebook-marketing-1.svg
S_kinski
2022-08-16 12:45:39
2022-08-16 12:45:39
Google Rating: Only 1 star, 2 stars? Worst case for leads (new customers) – purchase decision