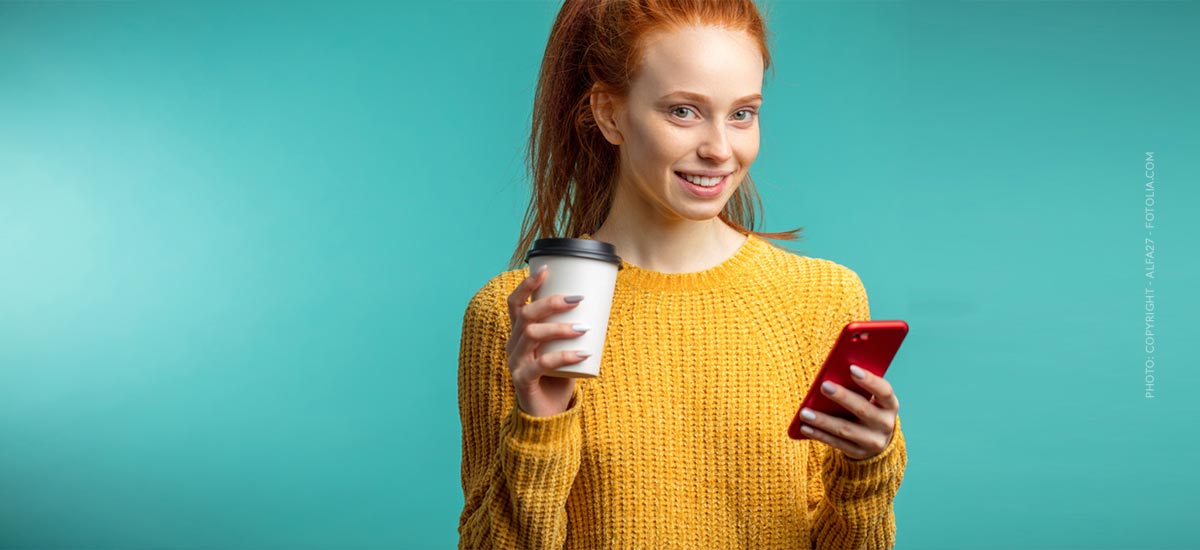 Brand advocates – recommendation marketing in social networks
Brands for speakers are gold in online marketing. Especially recommendation marketing is extremely effective. In many blog posts we have already talked about important key figures in the field of social media marketing, from the click rate to the interaction rate. All these figures ultimately prove the success of individual campaigns. Success based on advertisements is usually speculative and difficult to predict in reach. Reach that results from referral marketing usually provides much more frequent conversion. Conversion means the conversion from visitor to buyer or new fan of the social media channel.
Recommendation marketing how does that work?
Simply explained, the recommendation of a friend or acquaintance is a clear reason for us to buy. It doesn't always have to be about the big investments and purchases, already with the restaurant choice it starts, can you recommend something? The same of course also applies to areas such as beverages, who can recommend a brand, buy it more often, that has also become through a recommendation.
We don't even have to know the people, so e.g. recommendation marketing in search engines works. Extra articles are written on websites, blogs and portals, for example to introduce a specific electricity provider. The more frequently a website, a comparison portal or a blog writes about the electricity provider, the more frequently it is perceived positively. The probability that our stream of prospective customers will choose this provider from the search engine is significantly higher than with providers who do not rely on recommendation marketing on the Internet.
In the next step, recommendation marketing can of course also be extended to third party social media channels. E.g. in the field of influencer marketing. This is where targeted content is bought, i.e. photos or small videos in which a relevant person, the brand advocate, talks about a particular product or service. Sponsored Posts are very effective with the right brand advocates. Experts are particularly recommended, because they stand for quality and you are shown a high level of trust. Therefore, brand advocates are not only interesting for classic products but also for new ones like software or apps.
Especially in social media marketing is relied on the impact of brands for speech and trust. Every single action with influencers ultimately refers to their recommendation to their own community. The duration of such a recommendation does play a role, are they mentioned only once or more often? As you already know from classic marketing, the more frequently you reach your customers, the more effective brandings are. If the customer hears the brand name once, he will soon be forgotten in everyday life. If the customer becomes the brand name over a longer period of time, e.g. three or four weeks, it will become more firmly anchored in the head. If the customer even hears the brand name for an entire year, he may never go out of his mind again. Accordingly, campaigns on the individual social networks are planned individually, not only in terms of content, but also in terms of content, media selection and, of course, target group.
Let us look at the strategy of finding the individual social networks at a glance:
Trademarks for speakers on YouTube – Video Marketing
A successful format on YouTube usually includes a video with a running time of five to ten minutes. Here a product is put in the foreground, e.g. by an explanation video, a so-called tutorial, by the integration into the story, i.e. the history of the video, by a test or a comparison, there are numerous possibilities! Important is, in relation to Facebook, Instagram, Twitter and TikTok, YouTube must be filled with most content. So if a video has five to ten minutes of running time, it must have a corresponding story.
There are various best-practice examples, from the Youtuber influencer who becomes a beauty product for men by testing it live in the gym and seeing how much sweat is produced, how compatible it is with the skin… Videos can also be created in the same way, for example by comparing different products with each other and our product is accordingly high in the Youtube ranking. But it can also be much more subtle, if you are a travel company, for example, it is the easiest to offer a free holiday. Of course the corresponding logos will be placed at the booking confirmation, the tickets and other possibilities. In addition to the visual placement, the partner is of course also discussed. Fans of influenza who watch the videos are thus indirectly inspired to their next holiday, of course with travel agency ABC.
The story is very important for YouTube videos, so the planning is more complex. But brand advocates on YouTube have the decisive advantage that the videos are available for a very long period of time. Because YouTube is part of Google, one of the largest companies in the world, it not only has the appeal of being one of the top three social networks in the world, it also supports the relevance of YouTube through its search results. So good YouTube videos are not only shown in the search results of YouTube, but of course also to all users who use Google. With a market share of over 70% in Germany, the cast on YouTube and Google, through positive advocates is correspondingly interesting.
Another unbeatable advantage, e.g. compared to Instagram and TikTok, in the descriptions you can directly link websites, online shops and landing pages. Of course, this helps to increase sales, but also to evaluate later in the monitoring which Youtuber have made the most successful campaigns. In this way, strategic cooperations can also be concluded in the long term.
The target group on YouTube is relatively young, but not only younger viewers can be found here; a relatively broad social average is now at home on YouTube. From small funny comedy videos to detailed explanation videos and of course whole lectures of universities. You can find everything on YouTube! Did you know? Over 1000 hours of video material are uploaded to YouTube every hour. There is a lot of competition, therefore it is advisable to work with an experienced social media agency when designing a YouTube strategy for video marketing.
YouTube Video Content Need a Story
The story may be simple, a test or comparison, up to the extensive explanation video and follow me around as in our travel example
YouTube videos are usually five to ten minutes long
YouTube videos are available for a very long time, not only for 24 hours, often for years
YouTube videos are not only displayed internally in the search results, but also in the largest search engine in the world, Google
YouTube videos allow the direct linking of internet pages, e.g. online shops and landing pages
Brand advocates on Facebook – Individuals and groups
Facebook marketing is the most complex social network compared to YouTube Marketing and Instagram Marketing. Since Facebook was one of the first social networks to survive in the long run, the developers had a lot of time for extensions and innovations. While the campaigns on Instagram and YouTube are clearly on one person, on Facebook you have various opportunities to advertise products and services. In particular, there are two areas that are of interest to companies. On the one hand, the, so to speak, classic brand advocate, the person. No matter if it is a blogger, e.g. a mommy blogger who talks about nutrition, children, toys and life or the prominent person, the football player, the actress, the singer. On the other hand there is a second, very effective tool on Facebook for brand advocates or recommendation marketing, groups. Groups are individual project pages or fan pages that refer to a topic. Be it environmental protection, complex topics or even very light areas, e.g. cats or pool in the garden. In this interest group, people who are interested in a certain topic meet. Of course, as social media managers, you'll be immediately pricked up and say, maybe there's the perfect group for our offer, product or service? Most likely!
Referral marketing in groups on Facebook is a very effective tool when it comes to marketing and presenting new products. As mentioned in the example above, people over 25, 30 years of age are particularly active on Facebook. Accordingly, the payment power is greater than on networks such as Instagram or TikTok. A large part of the population is registered here, no matter from which country of the world. Over 50% of Americans, over 50% of people in Great Britain, Italy, Germany, France, South Africa, Mexico,… Facebook not only offers opportunities to advertise Nacional, who wants to sell internationally with his online shop or uses services such as Amazon fulfilment, he can also quickly turn Facebook's reach up. In particular, products are very efficiently placed in groups that relate to a particular subject area. If, for example, the mamiblock with over 500,000 fans introduces a new toy, the probability is high that 1,000, 2,000 to 10,000 sellers will take place afterwards.
The media content on Facebook should be kept short. Unlike YouTube, where you shoot videos up to 10.12 minutes long, Facebook usually produces simple photos or simple, small videos. The videos are optimized for mobile devices, e.g. by using text overlays in addition to speech. Because most videos start silently on the Facebook App, so you have to activate the sound extra. Very practical, of course, if you are at work, at university or at school. For social media managers, this means that text must also be taken into account. At the same time, the question arises how long videos should be when the app is used? A facebook video should usually not exceed 20 to 30 seconds in length.
Facebook recommendation marketing is effective with individuals but also groups
The groups are particularly interesting, since the areas of interest are very precisely defined
Short and concise media content
Video Length maximum 20 to 30 seconds
Tip! Connect online and offline. You have stores and shops in the cities? Use Facebook Events in combination with recommendation marketing to draw attention to your event through different people or groups. In this way, you can build additional reach, make the campaign even more interesting and diverse and, accordingly, generate more interest among users.
Brand advocates on Instagram – Fashion and Lifestyle
If you want to reach young target groups with your social media marketing, you should rely on Instagram and its brand advocates. On Instagram there are mainly users aged between 15 and 25 years. The new generation! Of course, you have to adapt media content accordingly if you want to work with people who recommend your product or service. Instagram is a very fast moving network, the media content is usually only available for 24 hours. Only single postings that get high like numbers in relation or many comments will be displayed for 3,5 or 7 days. Then the photos disappear in the timeline. Of course, they can still be accessed by users who look at the influencer's profile. Usually, the use of the Instagram app focuses on news, though. Particularly popular are Instagram on the Story. Instagram stories are little videos from everyday life. You take
Brand advocates Crossmedia – SEO and link building
One more tip at the end, especially crossmedia work promotes one's own reach. If you are already active in influencer marketing, you should also consider buying articles in blogs. Here, for example, PR strategies can be used to repost the content already posted by influencers. This allows the content to be used more than once. Not only on the social media channels, but also, for example, in blogs on the subject of fashion, technology or your individual industry.
The external link building additionally helps your own online platform, e.g. your online shop or landing page. By the additional references, the side wins in the search machines at placements. The link building is accordingly sustainable, since the blog articles relationship to social media postings can be found not only for a few days but by search engines for months and years.
https://socialmediaagency.one/wp-content/uploads/2018/12/account-benutzerkonto-definition-begriff-wiki-online-marketing-agentur-passwort-sicherheit-password.jpg
550
1200
Laura
/wp-content/uploads/2022/08/social-media-one-advertising-werbung-logo-2022-facebook-tiktok-instagram-youtube.jpg
Laura
2019-06-12 07:00:39
2021-04-07 18:49:34
Brand advocates – recommendation marketing in social networks