More likes, comments and followers on Instagram – it sounds so easy but many social media managers have difficulty interacting with the community on a regular basis. His other projects that are pending in the company, holidays or weekends. The big problem is that there are always gaps. Social media Goodman rate Instagram channels but especially according to regularity, reliability. Anyone who is active and constantly interacts rises in the evaluation of social networks. Those who actively liked and commented comma is more often perceived by users, thus increasing its reach and fans on Instagram. Many hours of work for which you can use smart solutions, social media software!
The software came onto the market a year ago. Now there are some interesting innovations, so interesting that we take a closer look, what has changed at combin after a year? What new features and opportunities are there for social media managers?
Why Software? Follower get through Likes / Comments
Especially the analysis of the own postings, clearly arranged on the notebook instead of the smartphone, makes Combin so practical for the daily social media management. What worked well, what didn't? More about this in the part: "Home". But with Combin 2.0 there are even more new features. So the search filter is even more powerful. If you've always wanted to effectively search the entire Instagram universe, here's the right tool for the job. Whether inspiration or competitor analysis, with Combin you can search through all the contributions that ever existed. Combin not only allows you to search all Instagram Postings. You can also take a closer look at the users and their behaviour. More about this later in the section: "Search filters: Find popular postings".
Test report: Combin 2.0 – New functions and updates
Basic technical features:
Advanced Instagram Search
User search analysis
Follower Management
Simple communication
Sort + Preview
Activity Statistics
Problem solution Time + quality of interaction
Problem 1: Interaction costs time. If you want to gain organic reach, you have to comment and liken photos. With every comment and every like, people become aware of Instagram on you or your account. But who can afford a social media manager whose job is likes and dislikes when there are important jobs in social media marketing such as content creation, community management or advertisements? The solution is automated linking, commenting and following.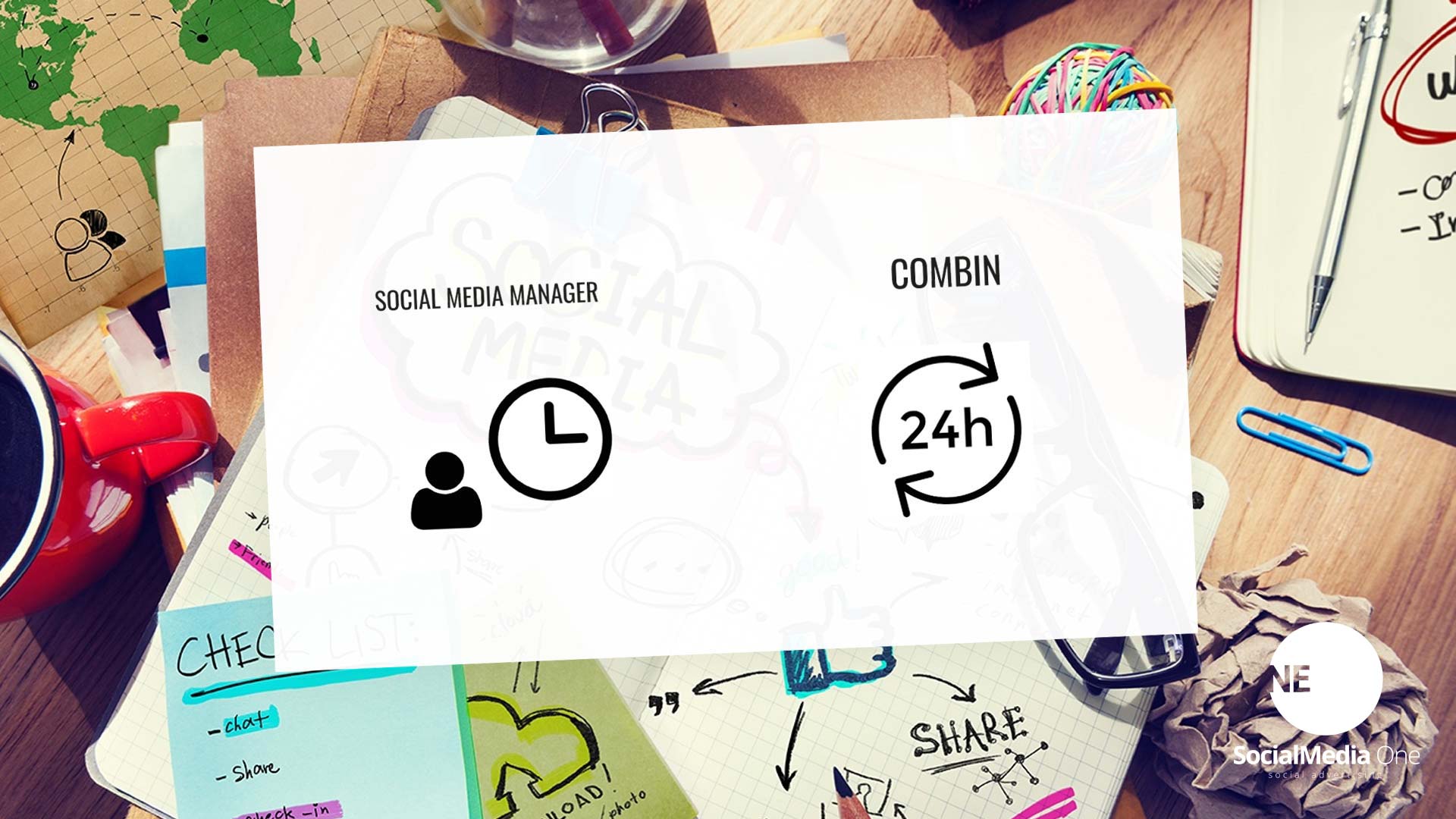 Problem 2: "Just" just liken, comment and follow, as Instagram Bots do, is aimless and random. This causes problems for brands, because not every picture should be geliked. A practical example: Two hearts and the text "Love it" under a serious bodybuilder who is just presenting his training results. Fail! Combin has the solution by allowing you to search for specific content or users! The quality of the interaction increases extremely.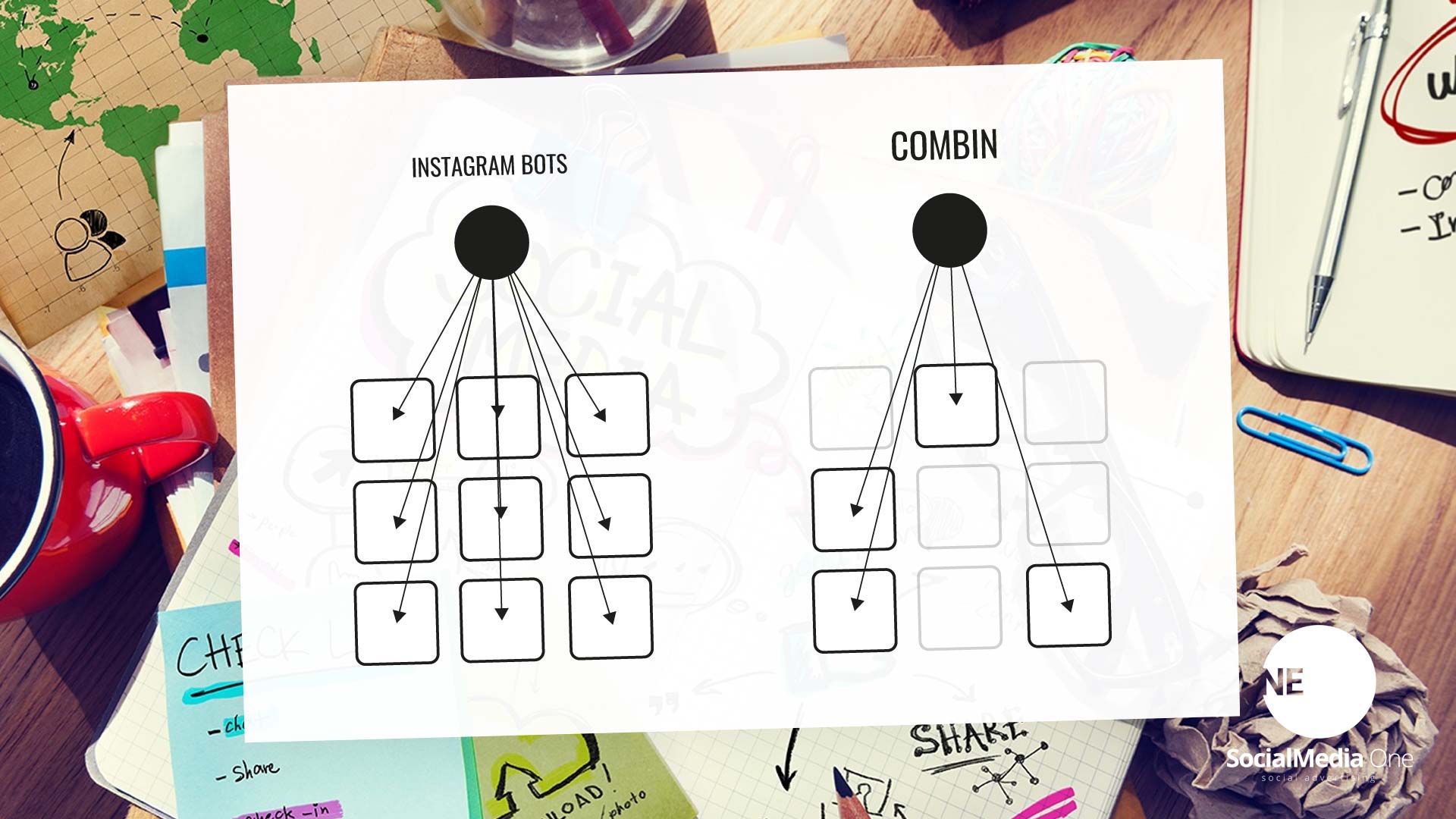 Especially in comparison to Instagram bots Combin is a real gain.
But, let's start at the very beginning, for all those who use Combin for the first time:
Installation and setup of the App
If you are new, you have to download the Combin App once and log in with your own Instagram account.
Download the app
That's how it works:
Download Combin App; currently available for Windows, Mac OS and Linux
E-mail address must be entered; then the download starts
Installation after downloading the file (.msi); the installation takes about 15 seconds (4 steps)
Login to one or more instagram accounts
Combin (Windows, Mac OS, Linux): Download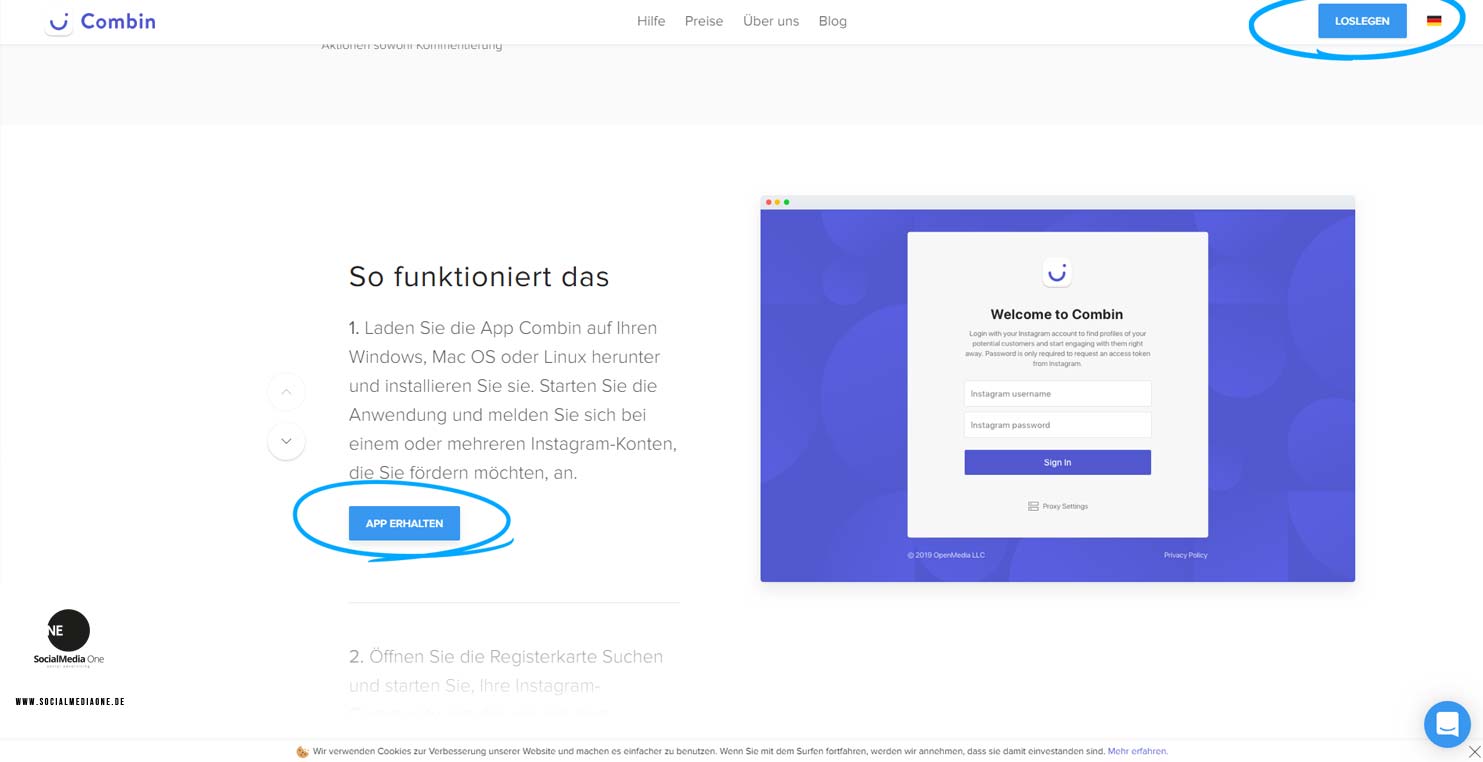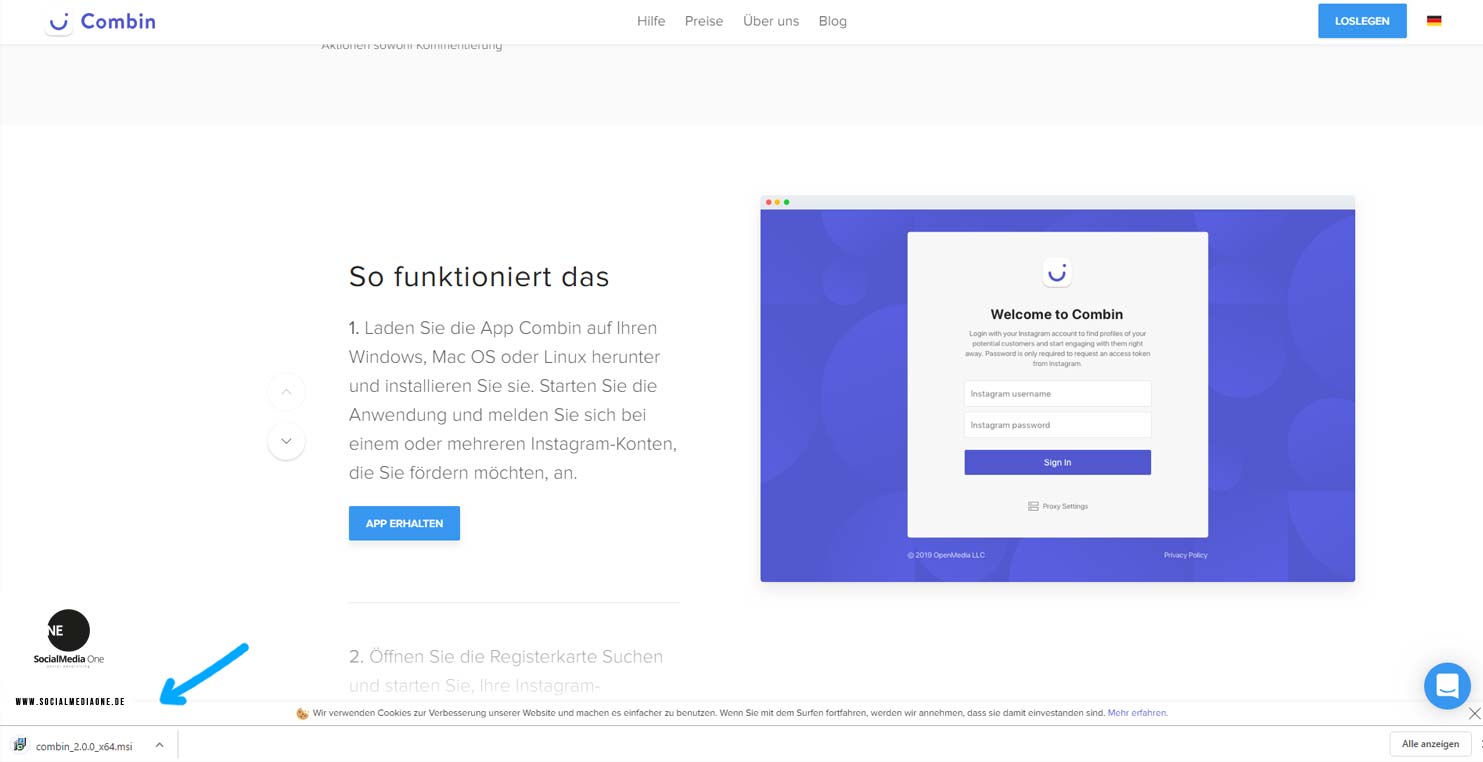 Start the app – test it for free
After login all photos and videos of the Instagram channel
will be displayed.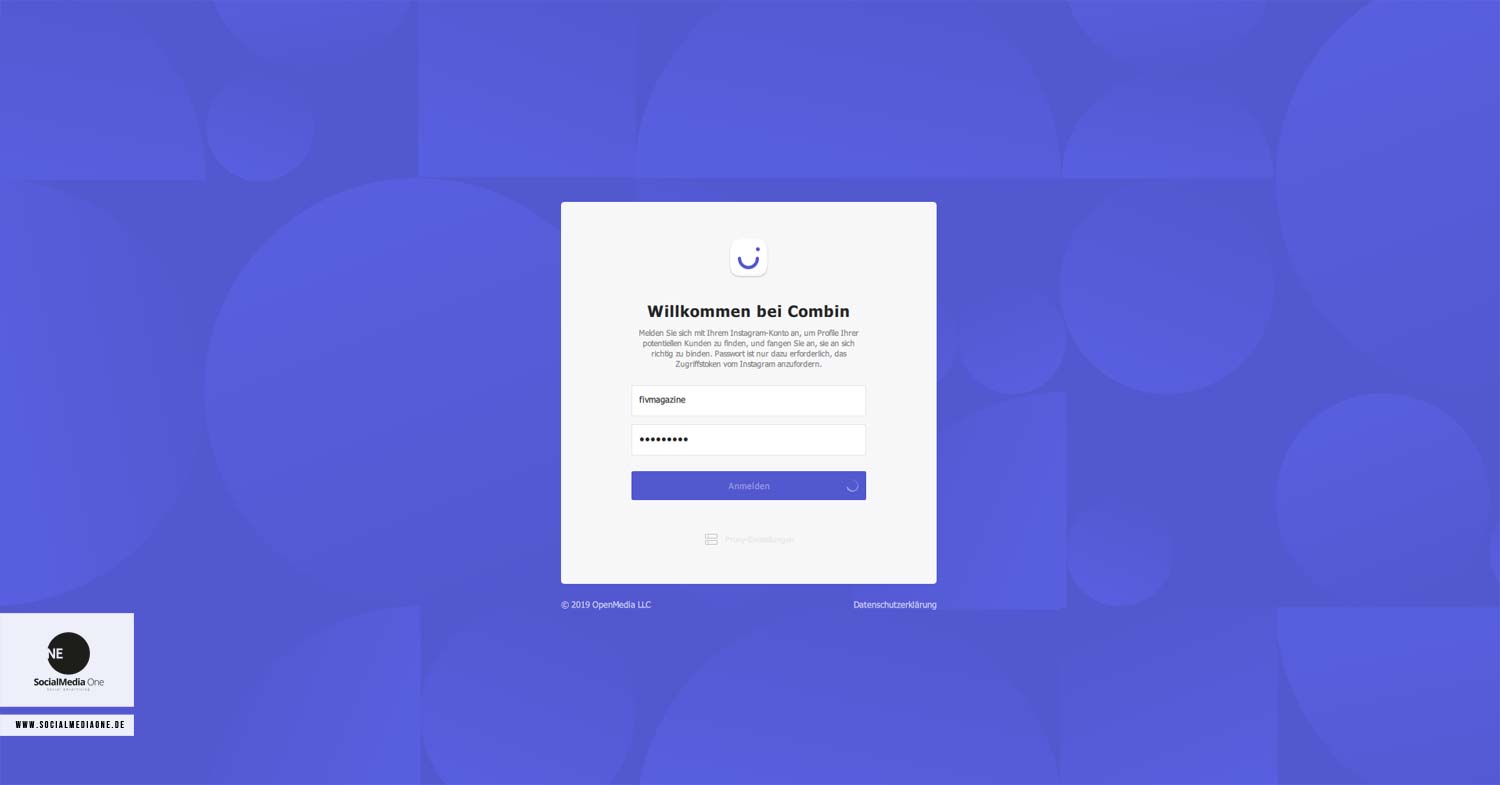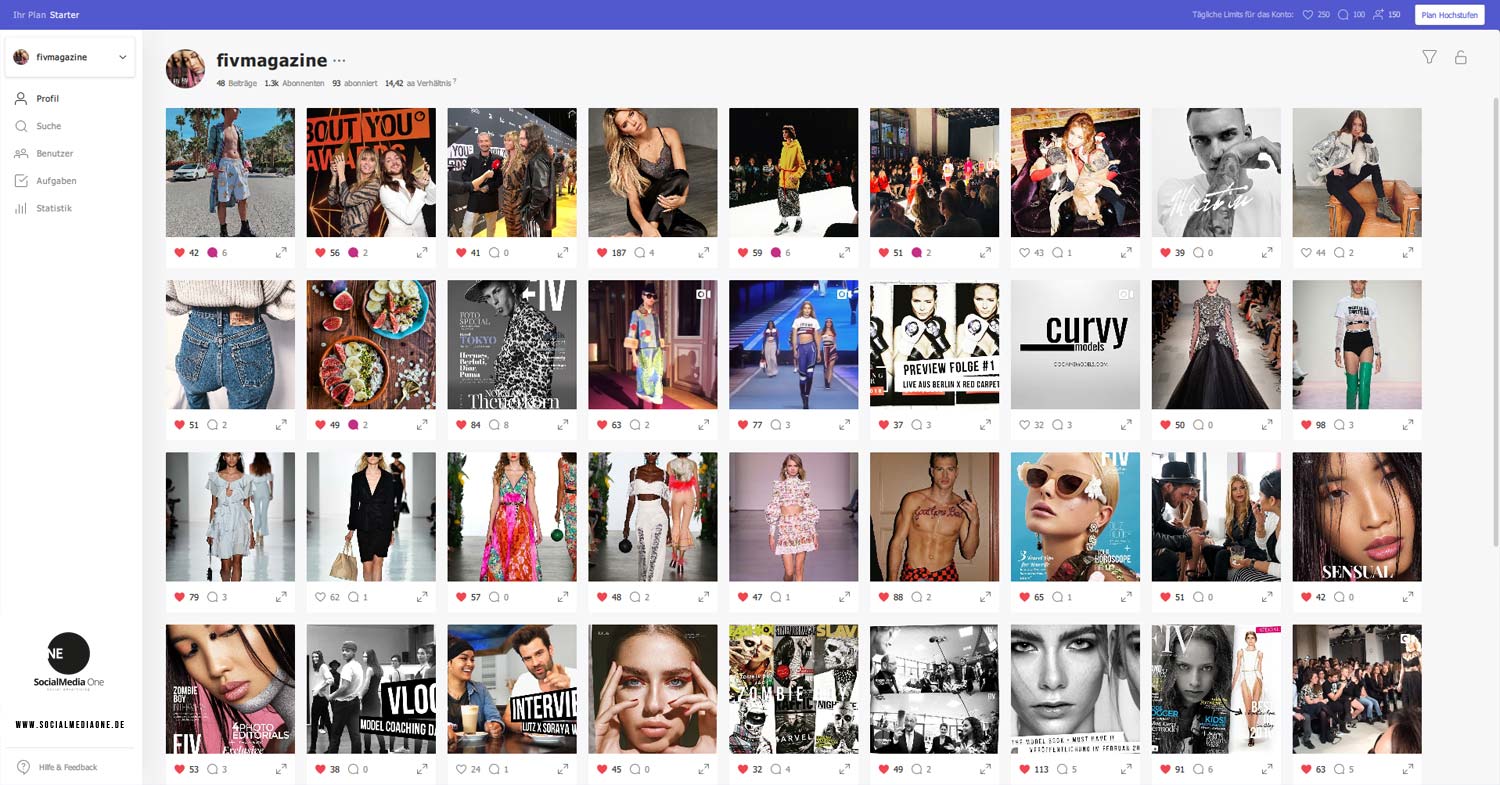 Free account – Daily limits
1 Instagram Account is 100% free
Daily limits ofikes: 250
Daily limit of comments: 150
Daily maximum Follows: 150
Here you will first find an overview of the most important information and can also compare many postings with each other, which is difficult on the instagram.
Number of contributions and possibility to compare
Number of subscribers / subscribed and the ratio (the smaller the value, the better)
Single postings can be opened in Pop Up to take a closer look at comments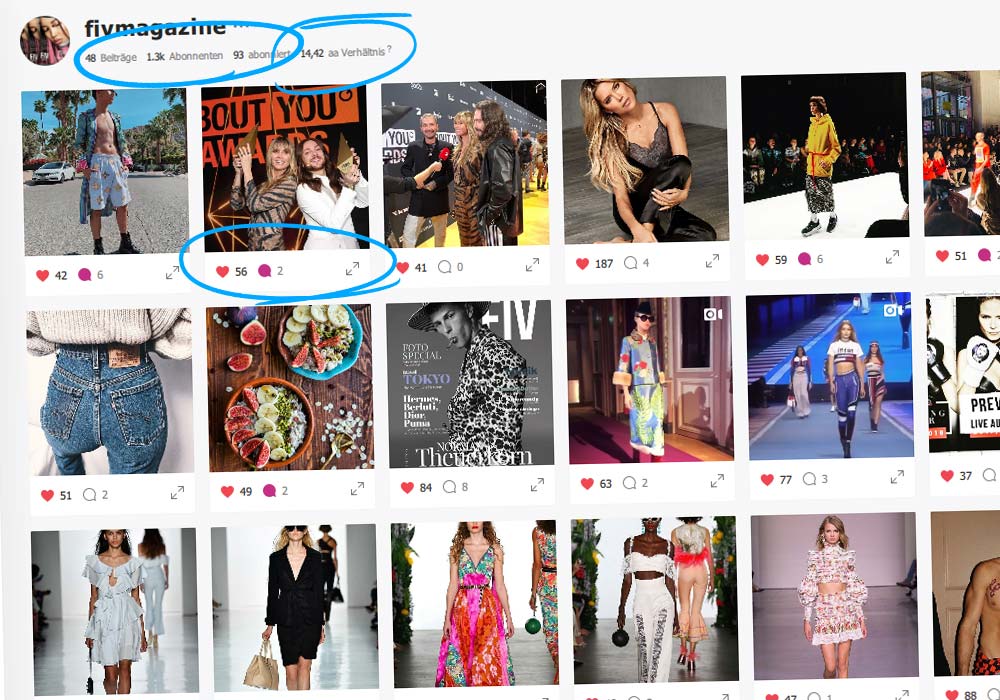 Account Analysis: Sort by Likes and Comments
Which postings were and are most popular? Sorting allows figures to be quickly analyzed and the best rated postings to be filtered. The analysis helps to evaluate individual postings and, above all, the visual language. Which content was successful and which was not?
Finding and learning successful content – Combin search function
Smart thinking! Who learns from the mistakes but also from the successes of others, is faster. The search function allows you to combine your search with hashtags, locations and subscribers of your competitors – exciting! This makes it quick and easy to find popular contributions from competitors. Keyword: Inspiration for your own social media content and again the same analytical question: Which content (photos and videos) are successful and which are not. With the help of the search function successful postings can be found to improve his own concept. Summarized allows the search function:
Selective search for content from competitors / other channels
Help for inspiration and optimization of your own strategy
Combined search with hashtags, locations and subscribers of competitors
Get range through Likes / Comments from smaller Instagram Accounts (Pay attention)
Let's look at the search function in detail. The first step is to provide the search mask with information.
Filter contributions: What's popular? Or who can you liken?
In order to find out which postings on Instagram work well (due to the visual language or also due to the time of the posting), you can search all Instagram posts for certain properties. The search filter for posts includes:
Hashtags
Location
Period
Number of Likes (from / to)
Number of comments (from / to)
In addition, there are now even more advanced analysis functions such as:
Gender
Language
User must have been active last week
Number of subscribers (from / to)
Number of subscriptions (from / to)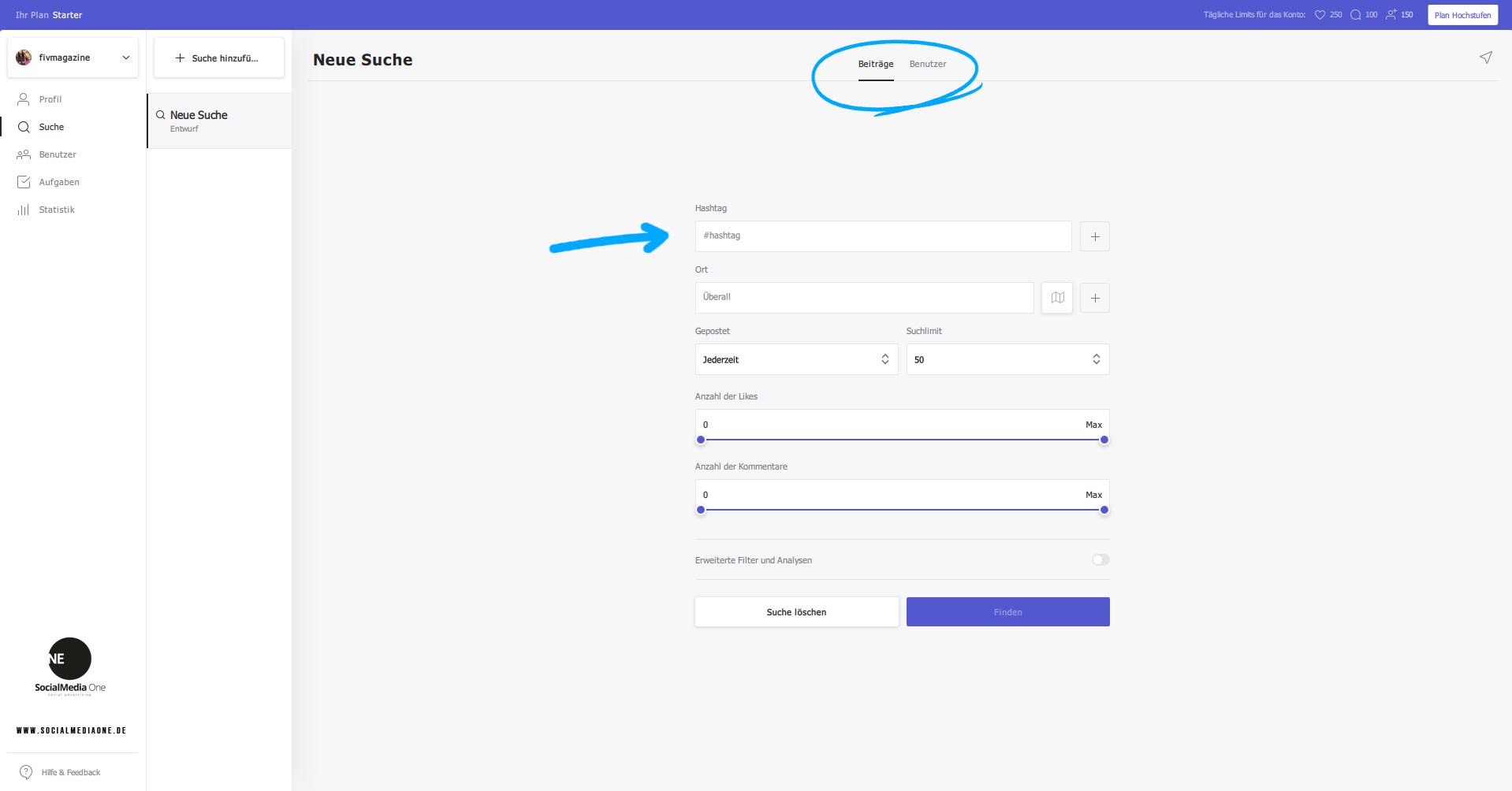 Filter user: Who does what?
Combin not only allows you to search all Instagram Postings. You can also take a closer look at the users and their behaviour. The search filter for users is very interesting, because here you can search the user accounts directly! This includes the following parameters:
Search for: subscribers, subscriptions, commentators (!), likes, bio, user list
In addition there are extended analysis functions like in the article Search filter:
Gender
Language
User must have been active last week
Number of subscribers (from / to)
Number of subscriptions (from / to)
Evaluation, analysis and results
In our example we want to find out more about a hashtag from our priority list for a beauty customer. We have evaluated the hashtags before. You can find out how to do this in our article: Instagram Tips. For our Best Practice is the #eyeliner and the requirement that the posting has received at least 1,000 Likes.
The great thing about Combin is that it searches all content posted on Instagram and only lists those that contain our Hashtag #eyeliner and have over 1,000 Likes. So we can see:
What content / images perform well
Where are the differences between the postings?
What features can you take as an advantage for your concept?
After analysis: get interaction and reach
After the analysis of the contributions, the interaction can begin! Combin operates fully automatically or semi-automatically as required. Automatic means that you interact with each posting step by step. Here comes another advantage of Combin, which many other social media tools do not offer in comparison, the selection can also be made manually, Combin then only goes through the selected images. After this decision we can start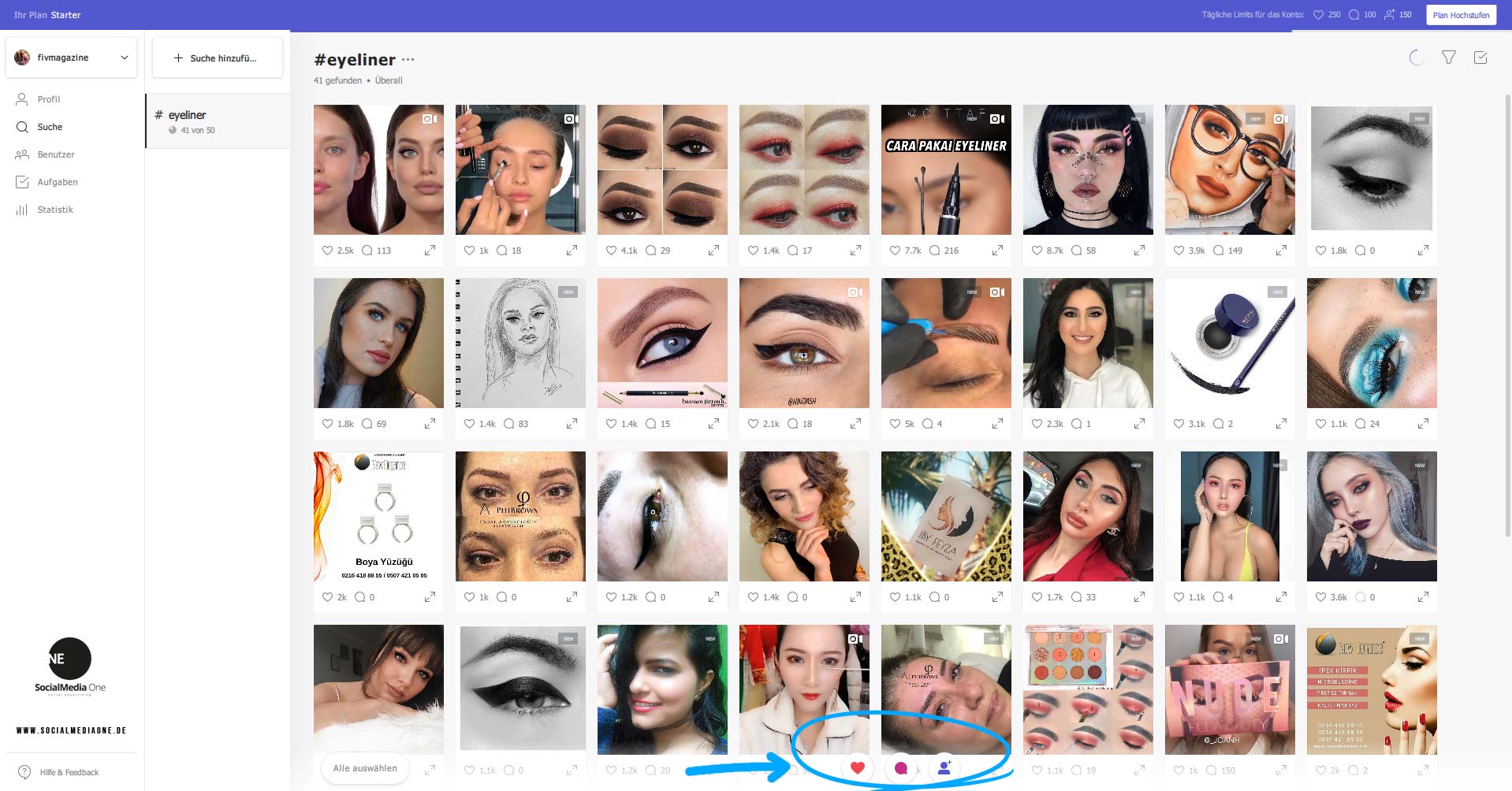 Advantages of Search, Analysis and Interaction by Combin
Extreme time savings, thus also cost savings
Automatic interaction instead of manual mail for mail
Social Media Manager works much more effectively
More time for more important things than Likes and comments
Instagram Marketing also in Start Up / self-employed possible
Combin Live: Likes, Comments and Follow (Interaction)
Now all you have to do is decide whether Combin should work automatically or semi-automatically. If you want to make a manual preselection, simply mark your favorite photos.
Tip to get more range: If you go specifically to postings, with few likes, smaller users will become more aware of you faster. If Postings get many Likes, your Like on the photo or video does not stand out so much.
Overview of tasks and monitoring
Instagram's Combin software not only allows you to search and optimize your own channel, but also enables reporting. The monitoring function can be found (Pro) in the menu under "Statistics". Under "Tasks" you can find all jobs that were created before, e.g. Likes on Hashtag #beauty, comments on Hashtag #eyeliner and Follows on Hashtag #makeuplover, but only if the account has a maximum of 800 followers. Really clever solution! The monitoring is only activated in the Pro Account. To advantages and price we come directly after the last screenshot:
Price and Upgrade to Pro Version (Multi Channel Management)
If you want to upgrade your package, you can do so in the app (top left) by clicking on your user account. After that you will be forwarded directly to the subscription page with a choice between monthly and annual billing.
Why is the Pro Version worth it?
The upgrade at a glance:
Manage up to 15 Instagram accounts (5 inclusive, 10 extensible)
No in-app action limits
1,000 search results per page
Update search results
Information about the price per month / per year (04/2019):
Private: 11.90 Euro / month includes 1 channel
Business: 35.70 Euro / month includes 5 channels, option on 15
Lifehack! Influencer Search Engine
Many brands and companies that want to work in influencer marketing need large lists of contact details. But which influencers are really relevant? Combin can also be used as an excellent Influencer search engine. That's how it works:
Enter a specific hash tag in the search filter
Set subscriber number to 50000 up to maximum
Only influencers that exceed the preset number of subscribers and have published postings on a specific topic will now be displayed in the search result. Here's a little tip, geographical searches should be done by hashtags rather than by location. Of course, most influencers do not mark themselves with geodata on every photo. And when they mark themselves, they travel the world, from the Coachella Festival to Paris Fashion Week. Although our blogger is actually from Italy, we wouldn't find him like that. It is therefore worth using hashtags in the national languages if you are looking for influencers from individual countries. This gives you a quick and easy overview of relevant people from a specific area.
Fazit!
Combin keeps what it promises and improves in the core functions – a real win and the best, it doesn't cost more than before. Combin is our recommendation for fast and regular interaction with existing and especially with new target groups. Functions to detect influencers (as additional features) in the advanced instagram search to the refined user search analysis.
https://socialmediaagency.one/wp-content/uploads/2019/05/software-test-social-media-instagram-experts-vergleich-zeit-management-posting-manager-agentur.jpg
1080
1920
Laura
https://socialmediaagency.one/wp-content/uploads/2021/02/social-media-one-agency-marketing-strategy-brand-strategie-marke-agentur-youtube-instagram-tiktok-facebook-seo-logo.gif
Laura
2019-05-02 10:00:05
2021-04-07 18:49:31
Combin: Likes / Comments for more Follower & Fans – Review 2019