Many post on their Instagram Channel the same photos, which are already in e-commerce to be seen. Value is so important when it comes to the fast consumption of content. For the interaction, you only have a few minutes as a manager, the user scrolls to the next image. Instagram
Lives from fast content. The usage behavior is quite different, as for example on Facebook or Youtube. There the visitors take time to read, watch videos and to inform themselves. Instagram is opened while walking, while waiting for the bus or between, at work. Content must be collected by the users. As in video marketing on Youtube. Videos (ads) can be imported before video. After 5 seconds the user has the option to switch off the advertising video, so as to get the actual video. The video must therefore build up in the first 5 seconds of voltage, second 4 and 5 are then decisive for the remaining or the interaction of the user. PS: At the end of the article you will find many valuable, free tips from our agency in the FAQ: Social media graphics. Overview:
E-commerce and onlineshop for Instagram
Example Gifs (Mode)
Do it yourself! Gifs with Photoshop
Photoshop example: Gif with lamp and shadow effect / before
Photoshop example: Gif with lamp and shadow effect / after
E-commerce and onlineshop for Instagram
With Photoshop you can do more than just graphics. Many companies have domestic photoshop and a person who masters it. This can be used wonderfully to enhance 'dry' Onlineshop photos for Instagram. A detailed guide can be found here in the video tutorial: Gifs create. If you know a little about Photoshop, we have a small tutorial: Gifs.
Example Gifs: Best Practice Fashion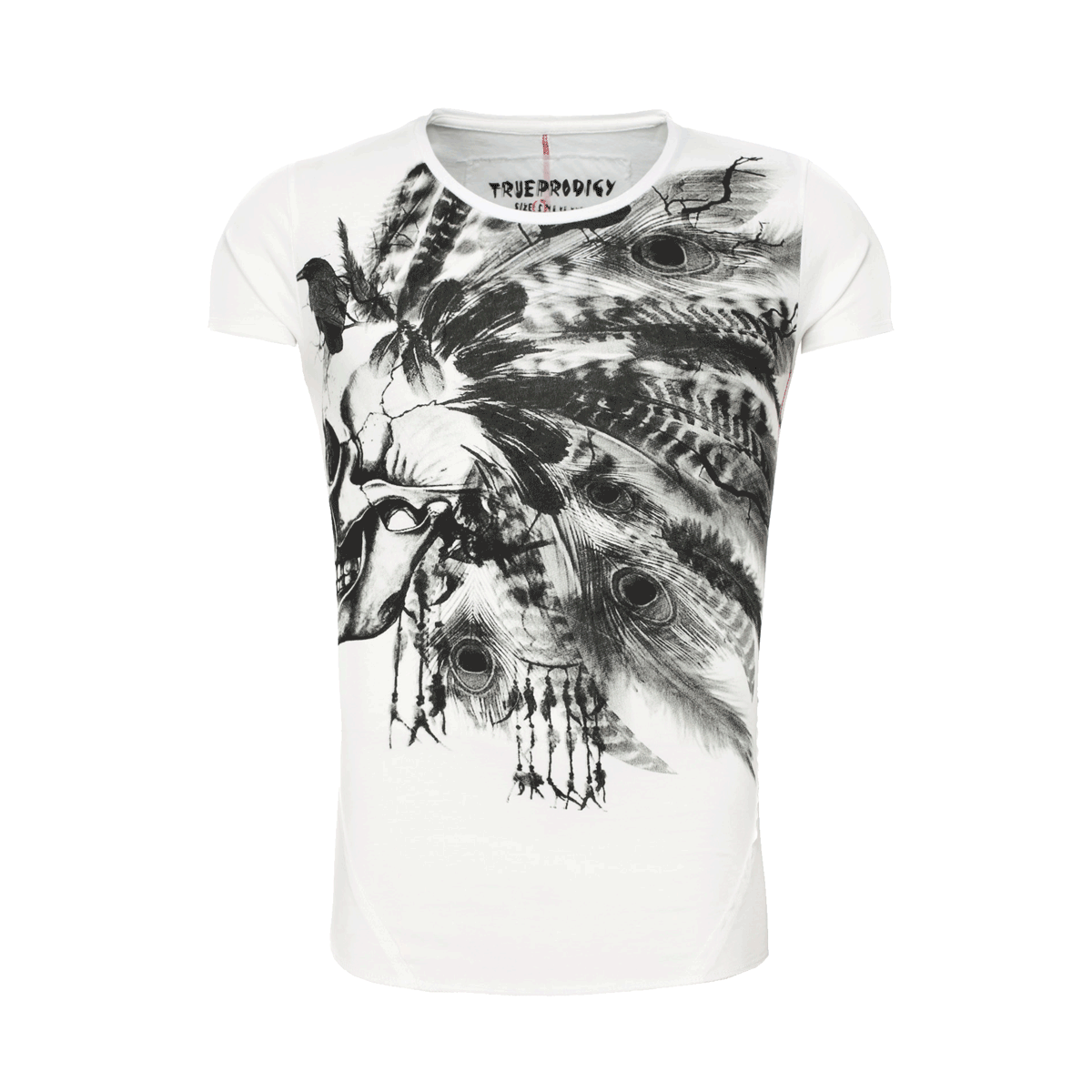 Do it yourself! Gifs with Photoshop
Window> Animation
Planning
Animation
Set the time
Photoshop Example: Gif with lamp and shadow effect / before

Photoshop Example: Gif with lamp and shadow effect / after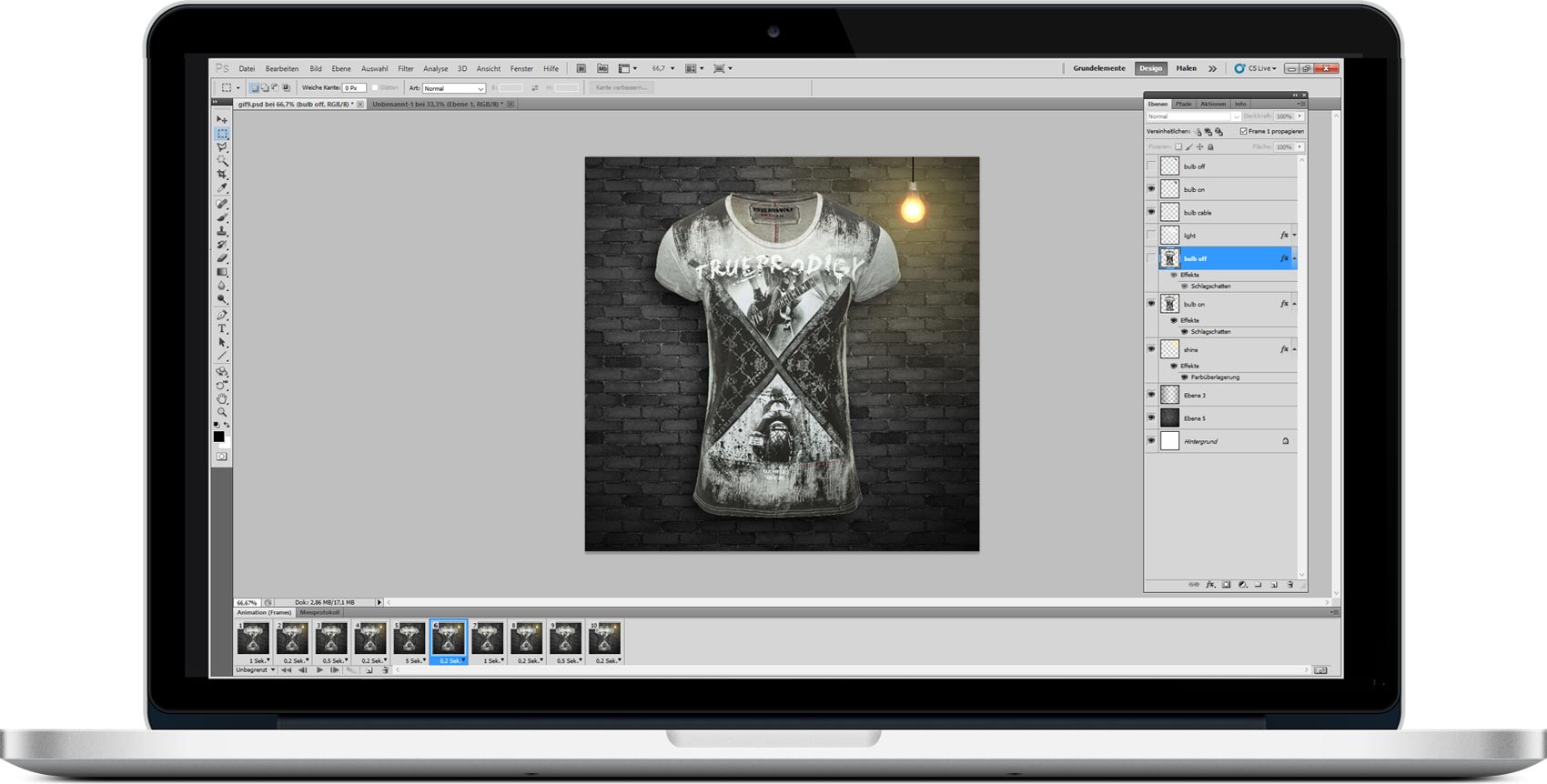 FAQ: Social media graphics
Convert individual graphics better at Facebook, Instagram & Co.?
Own and individual graphics help companies extremely when it comes to the conversion of the range. It is no longer difficult to reach your reach with the means and possibilities that social networks offer nowadays. Once the range has been purchased, it is however a matter of making it profitable. Only if the range at the end in seller or qualifications or z.b. Converted into newsletter entries, it is good! This is why it is essential to know how to create graphics for social networks that interest the visitors who are interested and who want to know more about them. This works quite simply. Let's say a product appears in second in the videopot. Let's just take a circle that paints the product, then the user has been pointed out directly. Directly and immediately. The decisive seconds, which the visitor is interested in the video, were used and the message to place: "New!".
Why is it so explicit to know the products?
The exact marking is important because the recipe time of a single visitor is not as long as one would expect. Consider once Instagram, then the average video play time, if already interest, is two to three seconds. On YouTube, you have another two seconds and comes up to about five seconds. Within this time the message has to be set at the receiver and the user must be activated for the product or for the service. The period is so short and the next information is just a mouse click away! That's why it has to be cleared directly, look at this product!
How to create such well-commented graphics for Facebook?
In order for graphics to become an absolute audience magnet and also for clicks, which then convert into their own onlineshop, on the blog or the Amazon page, of course, a lot must be noticed in advance and also a little planned and conceived. In the end, graphics for social media are not the big secret, as it is. In classic print advertising.
Printwerbung works so that a concept is made, which is discussed for weeks or months in large companies. The design and the planning phase must be so long as print media are not reversible! Or briefly: Printed is printed. Completely different to social media, here in simple A / B tests we can run hundreds of graphics directly against each other within a few minutes. If we have hundreds of graphics in a split and this shows the best graphics, we can draw conclusions for future marketing and turn off less converting campaigns. In the end, run only the graphics that concern for a high conversion.
CPC as a success factor
If you want to check your own success of social media graphics, you should have access to the CPC. The CPC simply defines the price you pay per click. So if 100 people see our advertising and clicked on ten people and the advertisement cost 1 €, then we pay effectively 10 cents per click. If another graphic is at 50 cents, then we will put our budget on the first graphic and disable the second, since it is much less effective. This is how the success measurement in social media works and also the later analysis of your created social media graphics.
https://socialmediaagency.one/wp-content/uploads/2017/06/do-it-yourself-gif-basics-tutorial.jpg
540
1200
Laura
https://socialmediaagency.one/wp-content/uploads/2021/02/social-media-one-agency-marketing-strategy-brand-strategie-marke-agentur-youtube-instagram-tiktok-facebook-seo-logo.gif
Laura
2017-06-27 12:45:45
2021-04-07 18:48:33
Social Media Marketing: Graphics / Gifs for Facebook Ads and Instagram DIY