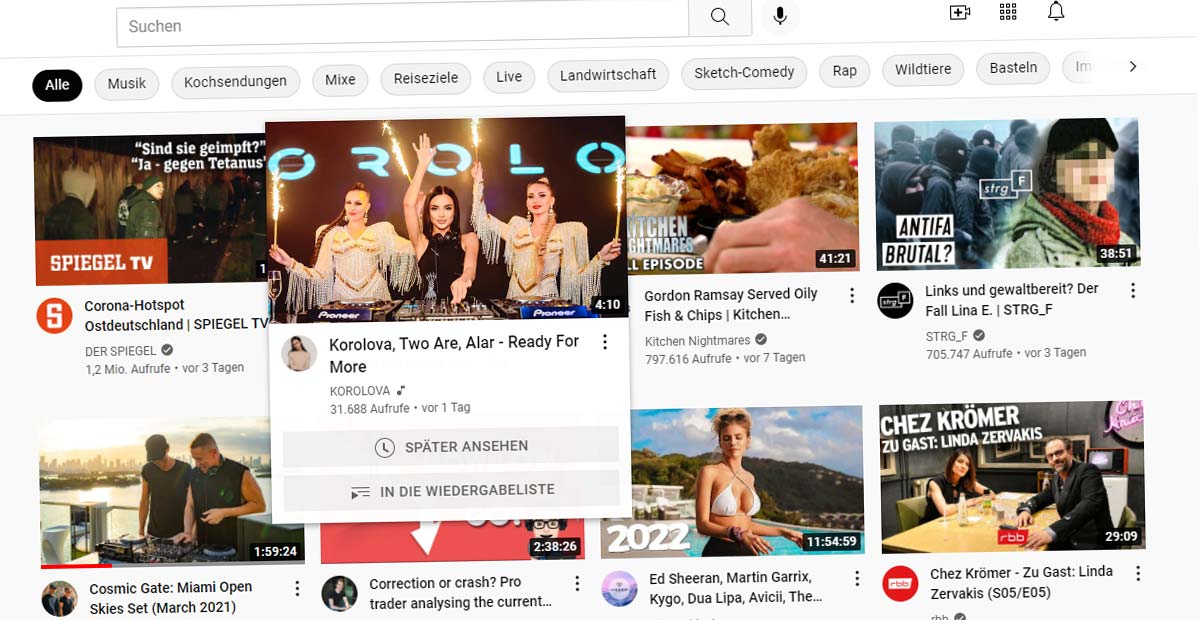 YouTube Thumbnail now with Popup! Thumbnail XL – New on YouTube
News and changes on YouTube are always interesting, for us as a YouTube agency and for those who manage a YouTube channel and for those who place ads on YouTube. Since this morning there is a new feature, more precisely a small popup, when scrolling over thumbnails. If you scroll with the mouse over a thumbnail, the size doubles.
Thumbnails now with "Zoom" popup
You can see the change right now on YouTube's homepage. Learn more about YouTube thumbnails right after the screenshot, with click optimization through text to image.
Recent change to the thumbnail:
Scroll over thumbnail
Popup opens with time, title, channel, call, publication
Functions: Watch Later, Add to Playlist and Menu (dots).
More clicks! Optimize preview image / thumbnail
How important are thumbnails? In fact, the impact of thumbnails is often underestimated. Yet they are the first thing users see – so they are the trigger to click on the video.
Preview image > Click trigger for video view
Thumbnail + Text = Conversion increase
Images and text are even more effective in combination. This makes it even easier to convey content to users in a more concise way.
For example, if you are covering a complex topic. Let's say you want to talk about "real estate financing", then a single house as a thumbnail would certainly be good, but better would be the combination of image and text. For example, a house with text "real estate financing", if necessary also with extra as a subtitle: "Here's how".
Example: Text for more clicks
Before: Photo
After: Photo + Text
After 2: Infographic + Text
Before: Photo as thumbnail
Remember, the thumbnail is only a few hundred pixels in size.
After: Photo + Text
Much easier, faster, more understandable, right?
After 2: Infographic + Text
Even better, direct visual link to the topic of 1) real estate and 2) money.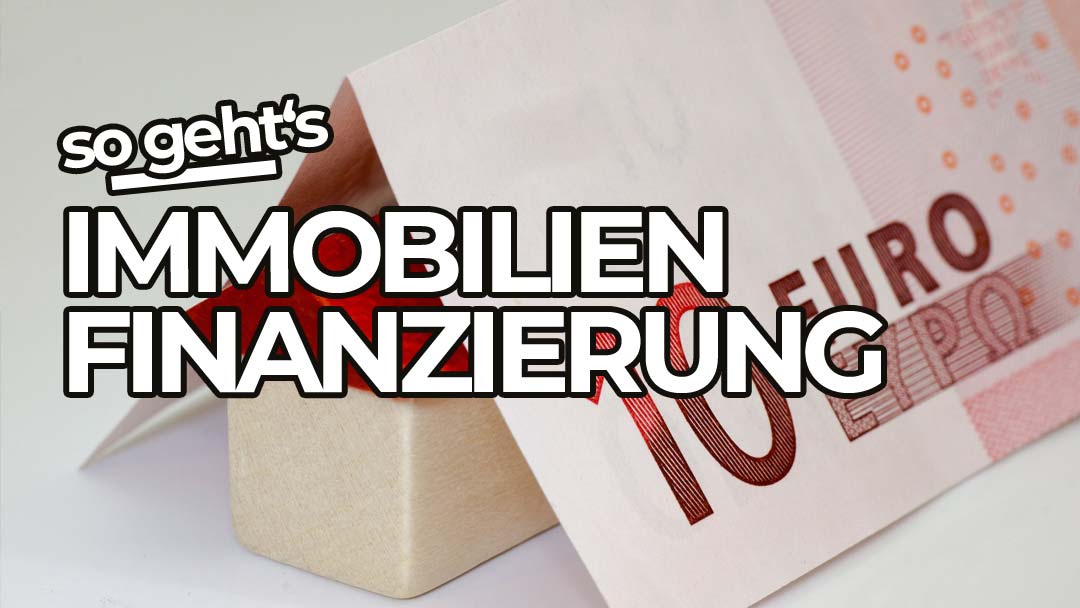 Difference and effect on interaction rate
The combination of image and text makes it easier and faster for users to understand what the video content will be about. Especially in the competition of preview images, in the overview on the home page or in the search results, the combination increases the click rate and thus also the number of views.
PS: YouTube Ads – already tested?
Two small examples! Everyone thinks of Facebook Ads, but hardly anyone thinks of YouTube Ads. Here you have a few advantages that Facebook, Instagram & Co. do not offer. For example, ads, directly in front of videos of the competition. Users can also skip the ad only after 5 seconds at the earliest.
5 seconds of time! That rarely happens, just think of Instagram (1.2 seconds attention / medium)
Read more about here:
Example: Ad before video start
Example automobile:
Target: New petrol-engined Model Y (city car)
Advertising (before start): E-car X, with trailer (city)
In addition, there are other options for advertising, as seen here in the "YouTube Ads" infographic.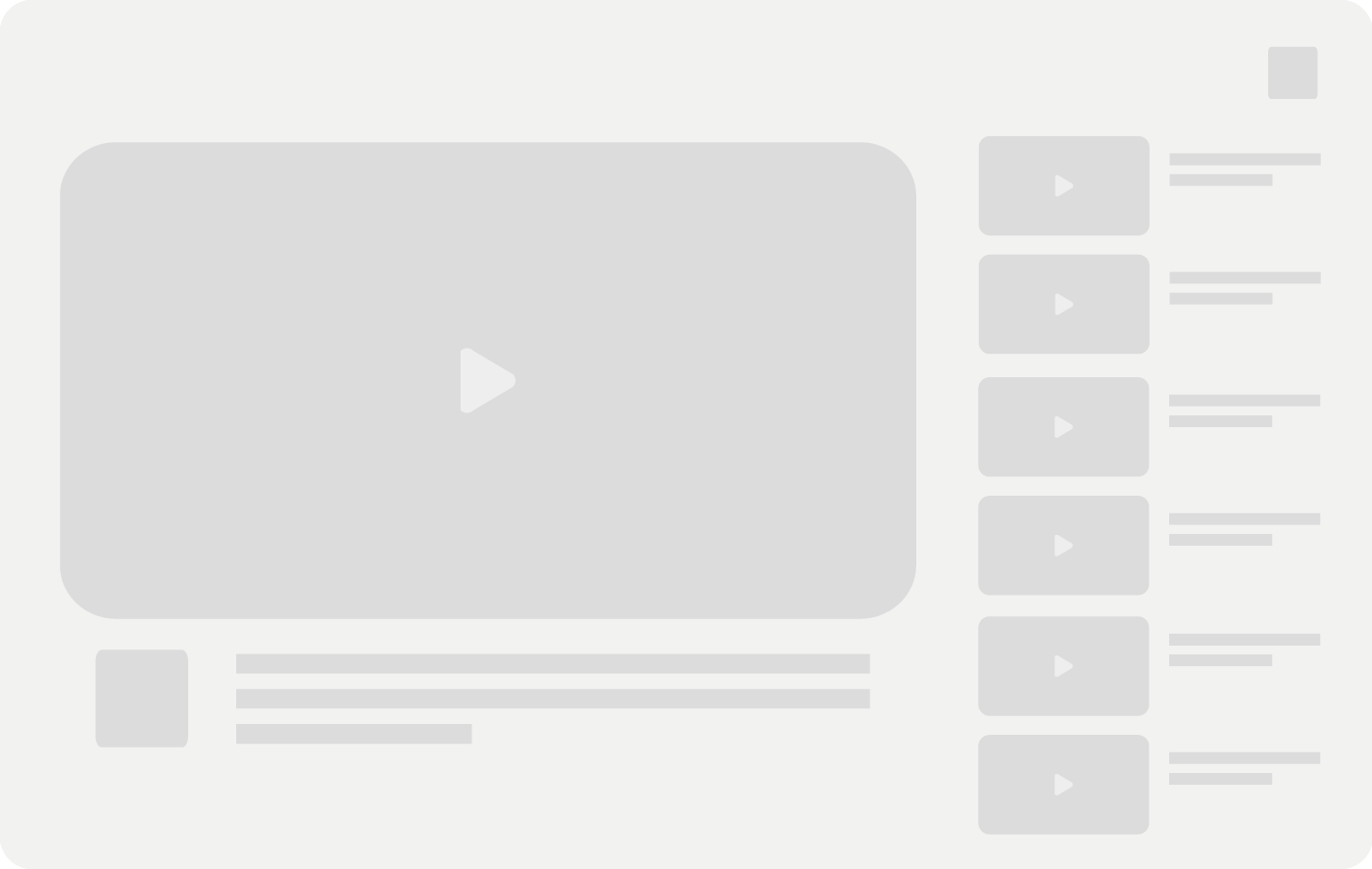 Also mobile, in the YouTube app.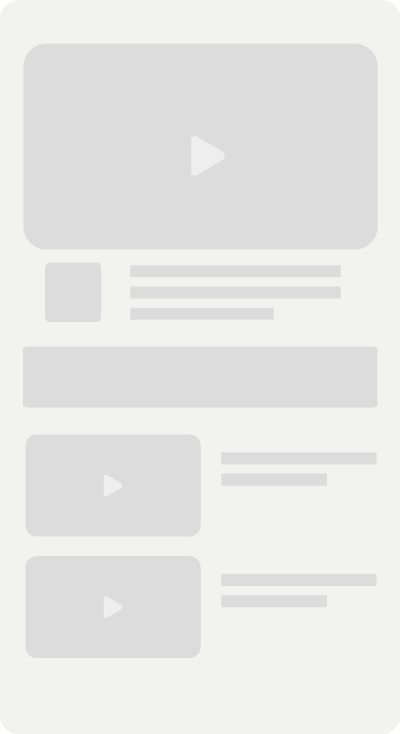 Read more here:
https://socialmediaagency.one/wp-content/uploads/2021/12/blog-youtube-neu-vorschaubild-vergroessert-thumbnail-video-marketing-beispiel-startseite-suchergebnisse.jpg
620
1200
S_kinski
/wp-content/uploads/2023/01/social-media-one-logo-tiktok-instagram-youtube-facebook-marketing-1.svg
S_kinski
2021-12-11 16:19:12
2021-12-11 17:14:24
YouTube Thumbnail now with Popup! Thumbnail XL – New on YouTube