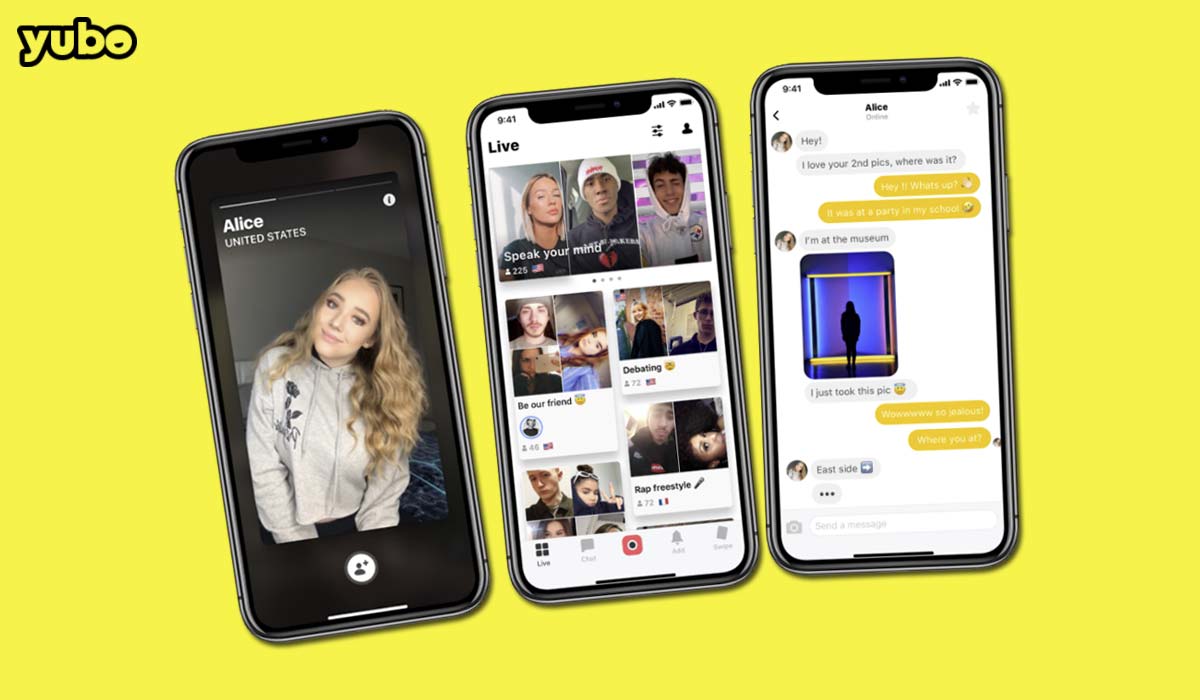 Yubo could become the new social network – When we talked about Musical.ly 4 years ago, everyone was still saying: what? We created the first channel for a client in 2017. With the ultra-investment from HongKong, Musical.ly became TikTok and so, quickly became one of the leading social media networks / apps in the world. Today, we take a look at something completely new: Yubo.
Yubo? "Best Of Snapchat and Youtube"
Yubo about itself (source: Yubo): Yubo, "the leading platform for young people" to socialize online. That's what Yubo says about itself. What's behind it? Today, Yubo is releasing a series of new platform updates, for Snap Inc. and YouTube to create personalized experiences for its users.
Co-founder & CEO Yubo is Sacha Lazimi. A still unknown name. However, in November, Yubo announced its $47.5 million Series C funding round. This brings the company, in less than a year, to $60 million.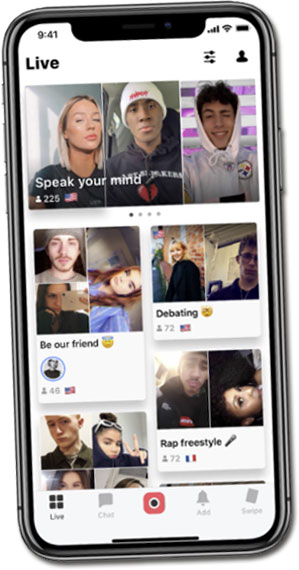 Yubo & Snapchat
Ergo: Yubo links YouTube and Snapchat
Through Snap's Camera Kit tool, Yubo's 40 million-plus users worldwide can now access Snapchat Lenses through Yubo to enhance their livestreams.
Camera Kit itself, invites developers to leverage Snapchat's camera, Snapchat's AR capabilities and Lens carousel. Filters or Lenses are extremely popular among user groups up to 35 years old, primarily among teenagers, of course.
There are currently 30 Lenses available through integration with Yubo, which have also been quickly adopted by Yubo users, according to the company itself. Since the launch of this new feature, 15% of videos streamed on Yubo have been "lensed," and more than 600,000 lenses are used daily.
15% of steams use a lens
More than 600,000 lenses in use every day
Top 10 Lenses (Filters) on Yubo
The top 10 lenses in use on Yubo are:
Big mouth
Clout Goggles
Black and White
Cute Devil
Light
Bubbles
Hellio Head
Sun Ray 02
Dizzy Bird
Deal with It
Yube & YouTube: Livestreaming feature
Within its livestreaming feature, Yubo has directly integrated the YouTube app / platform. YouTube is the #1 streaming platform in this world. The integration allows users to livestream on YouTube, search videos and watch videos together, in real time. By integrating YouTube, friends can hang out offline and watch videos or TV shows together and share that experience with new people – that's Yubo & Youtube.
New: Mood
.
To support the new tailored approach, Yubo is also introducing "Mood," a kind of recommendation engine. Users specify their interests, such as what they would like to do or what they would like to see on Yubo. You then not only see this content in your news stream, but other users with similar interests are also suggested to you.
This way, Yubo wants to enable even more, tailored interactions and make finding information, easier.
"These new functionalities are super exciting to implement on Yubo. A big part of our last funding round was to expand our product offering, which we are doing today by diversifying the ways our users can interact within our livestreams," said Jeremie Aouate, CPO at Yubo. "Building strong UI/UX has always been one of our priorities, and working with leaders like Snapchat to add key features to our platform is a very powerful way to do that."
Yubo Investment: The New TikTok?
In November, Yubo announced its $47.5 million Series C funding round, bringing the company's total to $60 million in less than a year. As mentioned in the beginning, this could open up a new player. How much did it cost to make TikTok big? That investment was around 1 billion euros. However, TikTok was also very strong as Musical.ly before that.
Reading Tip. TikTok vs Instagram
.
Is Instagram afraid of TikTok? Competitive pressure: is TikTok the new Instagram? Currently, there are a lot of changes on the Instagram app. The extremely prominent Instagram Shopping feature, as well as a new aspect we noticed today while recording from the Marketing Podcast. Competitive pressure from TikTok is forcing Instagram to change. You should consider that in your social media marketing plan, too. For more on the current competition from TikTok and Instagram, check out the article here as an update.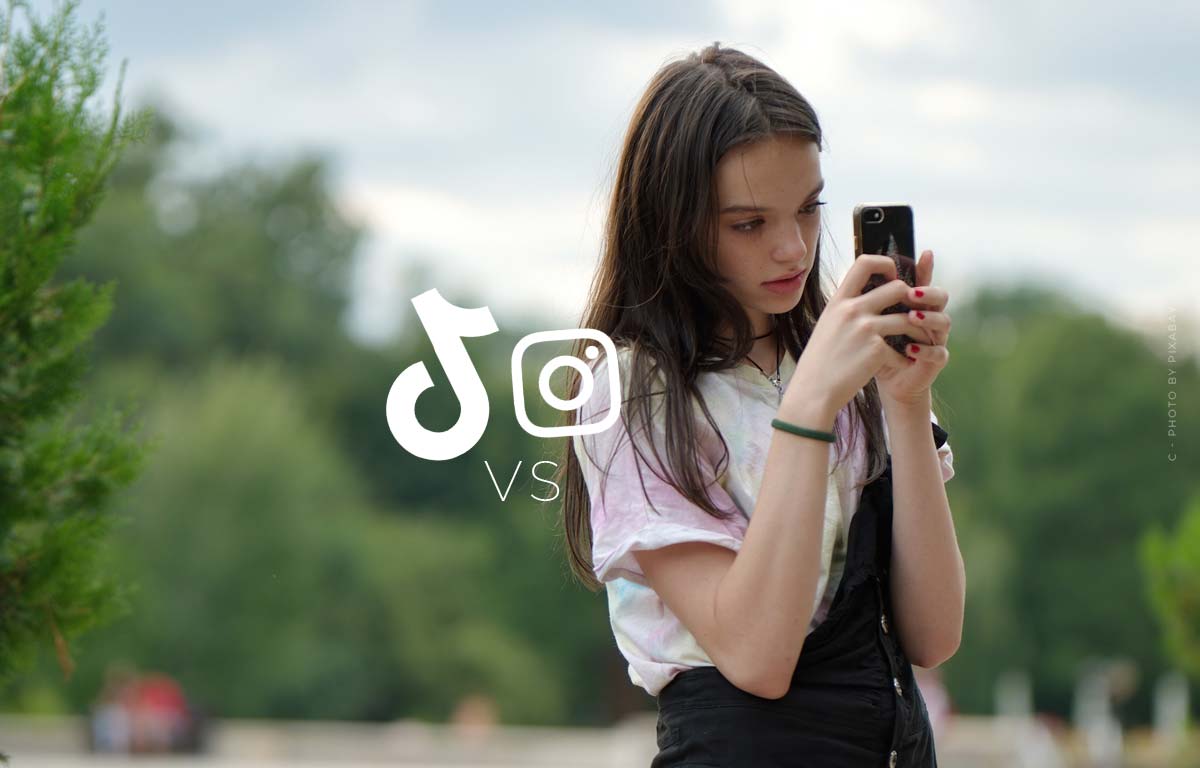 https://socialmediaagency.one/wp-content/uploads/2021/01/yubo-social-network-app-new-trend-analyse-vorstellung-nachrichten-social-media-marketing-smartphones.jpg
700
1200
Laura
https://socialmediaagency.one/wp-content/uploads/2021/02/social-media-one-agency-marketing-strategy-brand-strategie-marke-agentur-youtube-instagram-tiktok-facebook-seo-logo.gif
Laura
2021-01-12 11:50:23
2021-04-07 18:50:17
Yubo: The new TikTok / Instagram? Trend analysis – app combines Snapchat and Youtube