Stephan Czaja
Story and Mission of Social Media One.
Founder & Owner
As the founder of Social Media One, I'm proud of the success we've achieved since our founding in 2017. Our agency specializes in performance marketing, digital brand building and influencer marketing. Our expertise ranges from social media to display and native ads. The goal: to create a successful social media presence for our clients. This includes influencer marketing, which plays an important role in creating a positive online reputation.
Marketing Units
To further support our mission, in 2020 we split our structure into specialized units. Performance Marketing: Focuses on maximizing the performance of our marketing activities. Marketing: Deals with general marketing activities. Influencer Marketing: Takes care of our influencer campaigns. These specialized units enable us to work with even greater focus on the relevant metrics and achieve even better results.
We are proud of the satisfaction of our customers and have a growing list of references that prove our competence and success.
Key Facts
Briefly about me: Stephan Czaja, media entrepreneur, currently in Cologne, in winter Ibiza, since 2017 with a focus on own brands in the field of media and real estate. In addition, books, appearances as a speaker and in TV and media.
Media Excerpt:
RTL – TV
Pro7 – TV
Sat1 – TV
ZDF – TV
Deutsche Welle – TV
Dradio .- Radio
OMR – Online
Business Insider – Online
Rolling Stone – Online
El País – Online
…
Social Media One | Part of CXMXO
Briefly about Social Media One x CXMXO.
Milestones | CXMXO Group
With CXMXO I combine my different brands under one roof. This way, we can optimally bring synergy effects into play and use them for our success. The Group was founded in 2015 with CM Models, followed by FIV Magazine and Social Media One in 2017. In the meantime, we are not "only" active in media and marketing, but also in real estate.
The best is yet to come!
With my companies we put great emphasis on quality, happy team members and customers. CXMXO Group offers its clients a unique combination of innovative ideas and proven strategies and always strives to achieve the best possible result.
You can find more about me and my brands here:
Stephan M. Czaja (Owner, Speaker) at Endlich Feierabend
Guest at Deutsche Welle:
Stephan M. Czaja (owner, speaker) on breakfast television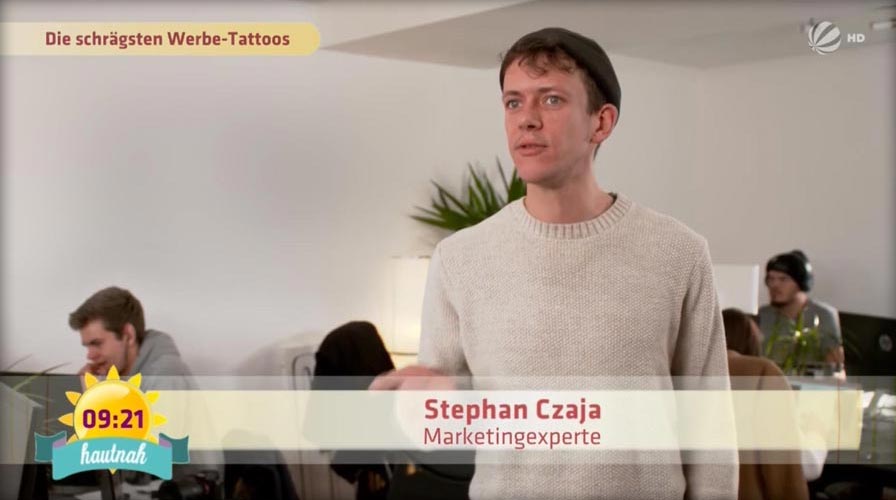 Stephan M. Czaja (Owner, Speaker) at Mona-Lisa, ZDF